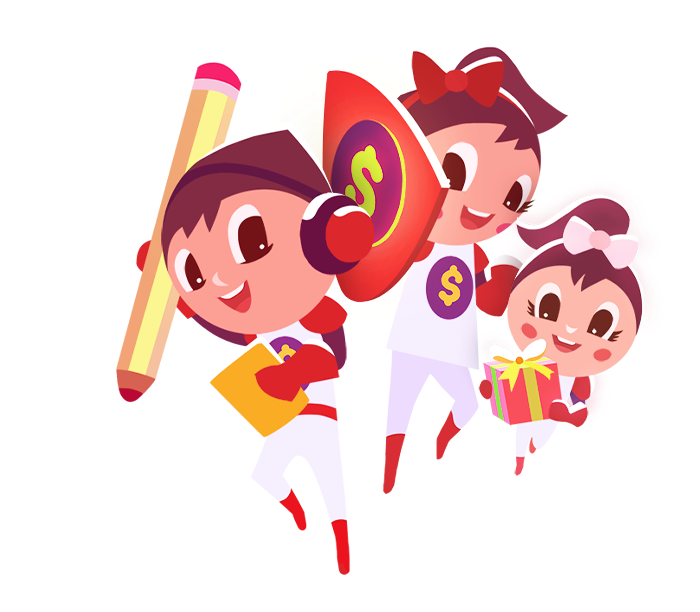 Mighty Savers® Account
Teach your child the importance of saving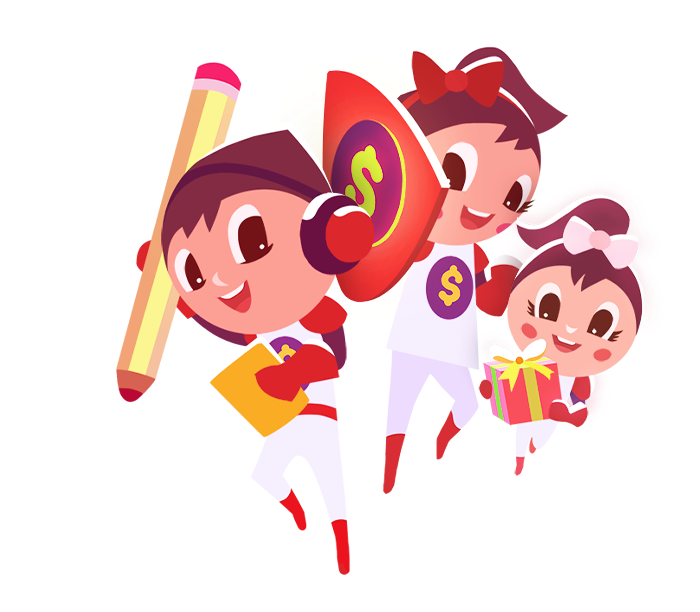 Why you will love this
Earn up to 0.60% per year on your entire OCBC Mighty Savers® Account balance
No minimum balance required and no coin deposit fee
Enjoy priority queue on Sundays at all Sunday Banking branches
Eligibility
Child below 16 years old
A parent or legal guardian must be a joint account owner
For Singaporeans, Permanent Residents and foreigners residing in singapore
OCBC Mighty Savers® is a savings programme that teaches your child the importance of saving. To enjoy the benefits, sign up with your child today.
To earn a bonus interest of 0.20% per year, just save as low as S$50 monthly and make no withdrawals. OCBC Child Development Account (CDA) holders enjoy an exclusive additional 0.35% per year.
Note: The CDA Advantage Bonus Interest is applicable for up to two accounts.
Eligibility
Child below 16 years old. A parent or legal guardian must be a joint account owner.
Singaporeans, Permanent Residents and foreigners residing in Singapore
Fees
Minimum average daily balance for the month
How to apply
Visit any OCBC branch to open your Mighty Savers® Account today
Child Development Account (CDA)
Let us help you through your parenting journey. Earn 2% interest on your first S$36,000 deposit and enjoy up to 50% off selected merchants with a OCBC CDA Card.
Read more
OCBC Life Goals - Children's Education
Stay true to life's most important goal for your child, let OCBC help you make an education plan to stay true to providing your children with the best education opportunities.
Read more