Now reading:
6 practical steps to becoming a successful serial entrepreneur
6 practical steps to becoming a successful serial entrepreneur
Going beyond your first successful business and starting another involves a lot more than merely having an intention. In strategizing, there are, no doubt, plenty of things to consider with regards to direction: Do you want to broaden your footprints and expand overseas to widen your customer base? Do you want to gain greater control over the supply chain to offer lower prices? Do you want to explore complementary businesses in adjacent industries to better serve your customers?
While you should have a clear understanding of your ambition across multiple businesses, the key to achieving your core business goals boils down to one thing: Customers–and how well you truly know them. After all, they are your most critical stakeholders whom your innovations should be designed for. Here's a quick guide to get you started.
Step 1: Know who your customer is
Customers are one of the most critical stakeholders to an entrepreneur. Instead of wondering whether your new business idea will be well-received by your customers, why not innovate according to their needs? To start, consider the following questions:
Step 1: Who is the customer?
Before diving into creating new ideas for your customers, you first need to know who they are. What is the profile of your customer? Build a persona. Are they students, young adults, or working professionals? What are their lifestyles and working habits? Are they budget-conscious or premium-seeking? Are they environmentally conscious? How are they different from the customer profiles of your existing business?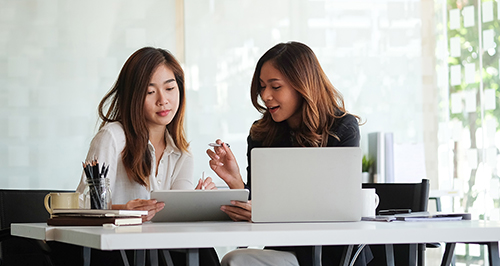 Step 2: Identify a problem or opportunity
By developing a deep understanding of your customer, you may chance upon an opportunity to solve a problem or improve an aspect of your customers' life that your current business has yet to be able to meet. For serial entrepreneurs who own retail stores, the role of a brick and mortar store has evolved with digitalization. Customers are now more fluid, easily switching between shopping in physical stores or online platforms. When customers increasingly expect a seamless transition between online and offline touchpoints, it is an opportunity for serial entrepreneurs to innovate and adapt accordingly to the changing shopping habits and preferences of their customers.
Step 3: Determine the value your business brings to customers
You want your customers to look beyond price comparisons between you and your competitors and see the value in your product or service. Consider the ways your multiple businesses benefit your customers. Do you help them save time, inform, or make life simpler in certain aspects? Does owning your product provide a sense of status, attractiveness, or well-being? Does using your products and services show them being environmentally-conscious?
In the F&B industry for example, customers are likely to be budget-conscious, value sensory appeal, quality, and variety and into environmentally friendly packaging. Knowing the value your business brings also involves establishing a deep understanding of your customers.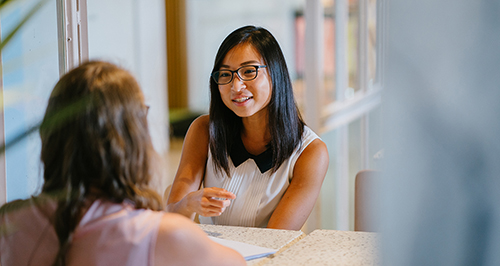 Step 4: Tap into data for research
For a comprehensive understanding of what customers want requires qualitative or quantitative data. You can start by gathering customer feedback from your frontline sales staff, observing market surveys and trends or using a user behaviour tracking tool for insights on how customers interact with your website.
Step 5: Test your customer experience
Step into the shoes of your customer when they use your new product or service. Does your solution meet the needs of the customer you have profiled in Step 1, and solve the problem you have identified in Step 2? An idea may sound great in the planning stage but putting it to the test before implementation will help uncover blind spots and potential issues. Rope in members of your team or hold a focus group with a sample of your target audience to test its feasibility.
Step 6: Understand the market
When entering a new market, especially an overseas venture, it is important to be aware of the external macroeconomic factors that can influence the success of the business to assess the target market's viability, also known as the PESTLE framework. This will help you make the necessary considerations and preparations before entering that market.
A partner bank with a strong regional network can also provide you curated advice and solutions for the market you are looking to enter.
Here's how we helped a client, Bio-X group, navigate new frontiers and adapt swiftly to economic situations.
"Banking is an integral part of running a business. At OCBC, how our group of companies operates, our plans and business aspiration are well understood by the bank. In addition, having a dedicated relationship manager as a single point-of-contact ensures we have timely support to operate and grow our business."
Mr. K.E. Tan, Bio-X Global Group
Ready to get started?
Let us partner you in taking the next step on your serial entrepreneurship journey and supporting your business aspirations. At OCBC, we want to give you a head start in your next venture whether it is locally or regionally through our network of branches and offices. We look at your track record as an entrepreneur instead of assessing your new business on a standalone basis. To find out more, contact us and we look forward to taking you further in your entrepreneurship journey.
Disclaimer
You may be directed to third party websites. OCBC Bank shall not be liable for any losses suffered or incurred by any party for accessing such third party websites or in relation to any product and/or services provided by any provider under such third party websites.

The information provided herein is intended for general circulation and/or discussion purposes only. Before making any decision, please seek independent advice from professional advisors. No representation or warranty whatsoever in respect of any information provided herein is given by OCBC Bank and it should not be relied upon as such. OCBC Bank does not undertake any obligation to update the information or to correct any inaccuracy that may become apparent at a later time. All information presented is subject to change without notice. OCBC Bank shall not be responsible or liable for any loss or damage whatsoever arising directly or indirectly howsoever in connection with or as a result of any person acting on any information provided herein. Any reference to any specific company, financial product or asset class in whatever way is used for illustrative purposes only and does not constitute a recommendation on the same.
---