Now reading:
3 key resources you need to start your next business
3 key resources you need to start your next business
As a serial entrepreneur, you'll be brimming with many brilliant ideas for your next venture. Just as an artist needs his or her tools to turn a vision into a masterpiece, serial entrepreneurs too, will benefit from having a toolkit of essential resources to leverage upon. Here are three great types of resources to keep your multiple business operations running smoothly.
People
Your employees are your company's most valuable asset, so it is worthwhile to take time and invest in building your A-team with the right fit of people. Employees with relevant technical skills and know-how will help in creating products or services. Creating a diverse workforce will enable you to tap on different strengths and skillsets to propel your business growth tremendously.
If you are a restaurateur with a highly skilled chef, you could adopt a "train the trainer" concept where he or she shares expertise by mentoring a small group of chefs-in-training. This art of knowledge sharing limits any skill gaps, ramps up productivity in the team and helps your business scale quickly.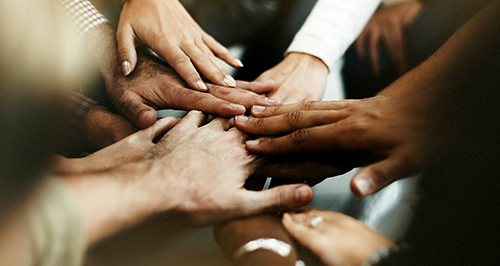 Partnerships and alliances
Once you've formed a strong and competent team, focus on building good working relationships with external stakeholders, who can have a strong and positive influence over your business strategy.
If you already have existing relationships with suppliers and customers from your established companies, you are certainly one step ahead. Unlike new companies who must start from scratch, serial entrepreneurs achieve greater economies of scale and enjoy lower cost of goods when transacting with the same supplier, due to better negotiating terms as a large buyer.
Another way to scale your business is through formal co-operatives or informal alliances. This is especially beneficial for those considering overseas expansion, as doing so on your own can be a costly and risky approach. Testing the viability of your business in other markets with the help of business contacts can help manage your risk.
Strategic alliances can be entered into through co-operatives, where different businesses under different entrepreneurs can band together under a common brand to offer similar services in their own capacity.
To create a powerful presence in your target market, you can consider setting up a joint venture with another entrepreneur and/or company with complementary competencies. Compared to strategic alliances, joint ventures are formal structures set up between two different entrepreneurs. Avoid a culture clash or unequal commitment by drawing up a written contract with roles and responsibilities, capital investment sum, profit sharing to agree upon.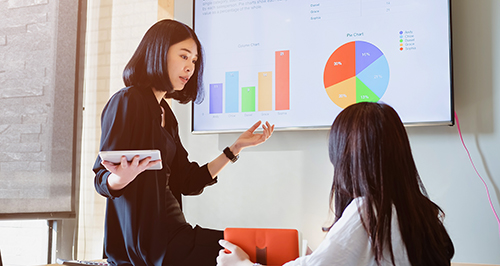 Cash Flow Management
All business owners need access to cashflow for manufacturing, distributing, marketing, and selling a product or service, with financial capital coming in the form of equity or debt financing. As a serial entrepreneur, viewing historical cashflow trends and forecasting cashflow requirements for the different businesses can be a challenge. Many rely on digital tools for financial management to identify potential areas of trapped cashflow and gaps.
Serial entrepreneurs typically tap on cashflow reserves built in their more established companies to kickstart their next new venture. To sustain the new business, they would then seek out debt financing to supplement the initial capital cost and projected working capital. Thanks to the financial track record of the more established businesses, serial entrepreneurs can easily apply for bank loans with us when needed.
Having a strong relationship with the bank you use primarily for your business transactions is key. While your relationship manager helps in seeking suitable financing solutions to kickstart your newest ventures or funding your research and development projects, your main bank will also ascertain if your projects are in line with any government grants and pre-empt you should your companies be eligible.
Let us help you start your new business venture
At OCBC, starting your next business venture, be it locally or overseas, is easier than you think. Instead of being assessed as an entity on its own, we consider your entire portfolio of business to gauge your track record and credibility. It is even possible for serial entrepreneurs with strong track records to have their loans approved even before incorporation. To find out more, contact us and one of our Relationship Managers will be in touch.
Disclaimer
You may be directed to third party websites. OCBC Bank shall not be liable for any losses suffered or incurred by any party for accessing such third party websites or in relation to any product and/or services provided by any provider under such third party websites.

The information provided herein is intended for general circulation and/or discussion purposes only. Before making any decision, please seek independent advice from professional advisors. No representation or warranty whatsoever in respect of any information provided herein is given by OCBC Bank and it should not be relied upon as such. OCBC Bank does not undertake any obligation to update the information or to correct any inaccuracy that may become apparent at a later time. All information presented is subject to change without notice. OCBC Bank shall not be responsible or liable for any loss or damage whatsoever arising directly or indirectly howsoever in connection with or as a result of any person acting on any information provided herein. Any reference to any specific company, financial product or asset class in whatever way is used for illustrative purposes only and does not constitute a recommendation on the same.
---