Helping you bank safely and securely, our No.1 priority
WHAT ARE JOB SCAMS?
Increasingly prevalent, job scams involve scammers that try to trick their targets into handing over money, or personal and financial details. They do so through unsolicited offers that promise low effort yet high-paying jobs or 'guaranteed' ways of generating fast income.
HOW DO JOB SCAMS WORK?
Job scams come in many forms and can include:
Agent job scams
Employ targets as agents of a fake company
One common job scam involves 'employers' that hire targets to act as agents for a company. They will ask to use the target's bank account to receive and transfer money to another, foreign company via online banking or money transfer services (e.g. Western Union or MoneyGram). In exchange, the target will get a commission for each transfer. This is likely money laundering in action.
Affiliate marketing scams
Ask targets to pay for products
Targets are approached to become sellers or service providers for scammers posing as a legitimate company or as representatives of a credible seller. The scammers will ask targets to pay for products in advance – supposedly to help improve sales.

Make false promises of refunds
Targets are promised a full refund from their purchases – on top of an attractive commission. To build trust, targets will be duly compensated for the first few purchases. However, they will be asked to pay for increasingly expensive items or asked to recruit others to increase their commissions. The scammers will eventually stop compensating the targets once large sums of money have been spent. They will disappear with the victims' money.

Offer fake assembly job
Scammers, posing as an 'employer', may hire targets to assemble products using materials they have to buy from the 'employer'. To get the job, targets will be asked to buy a starter kit or these materials in advance. Targets may then not receive any materials; if they do, the materials may not be what was promised and could include instructions to recruit others in exchange for a commission.

In some instances, once the target has completed the work, the 'employer' will make excuses to refuse paying for some, or all of, the work.
Male social escort job scams
Scammers may ask for fees (e.g. registration fee) before they will supposedly introduce their targets to wealthy female clients. Targets will never be introduced to any such client.
Tactics may vary by job scam type. Some common tactics are provided below.
The approach: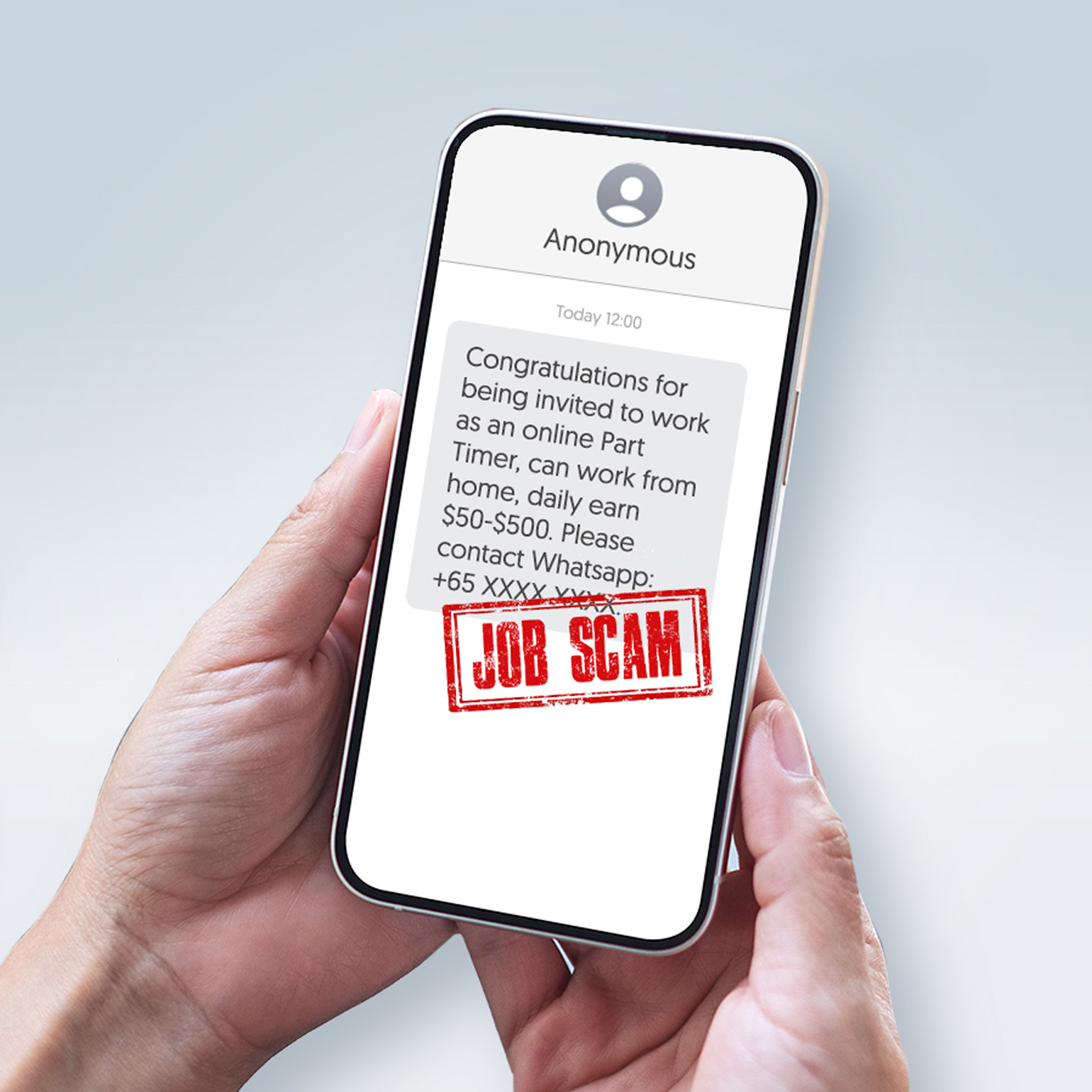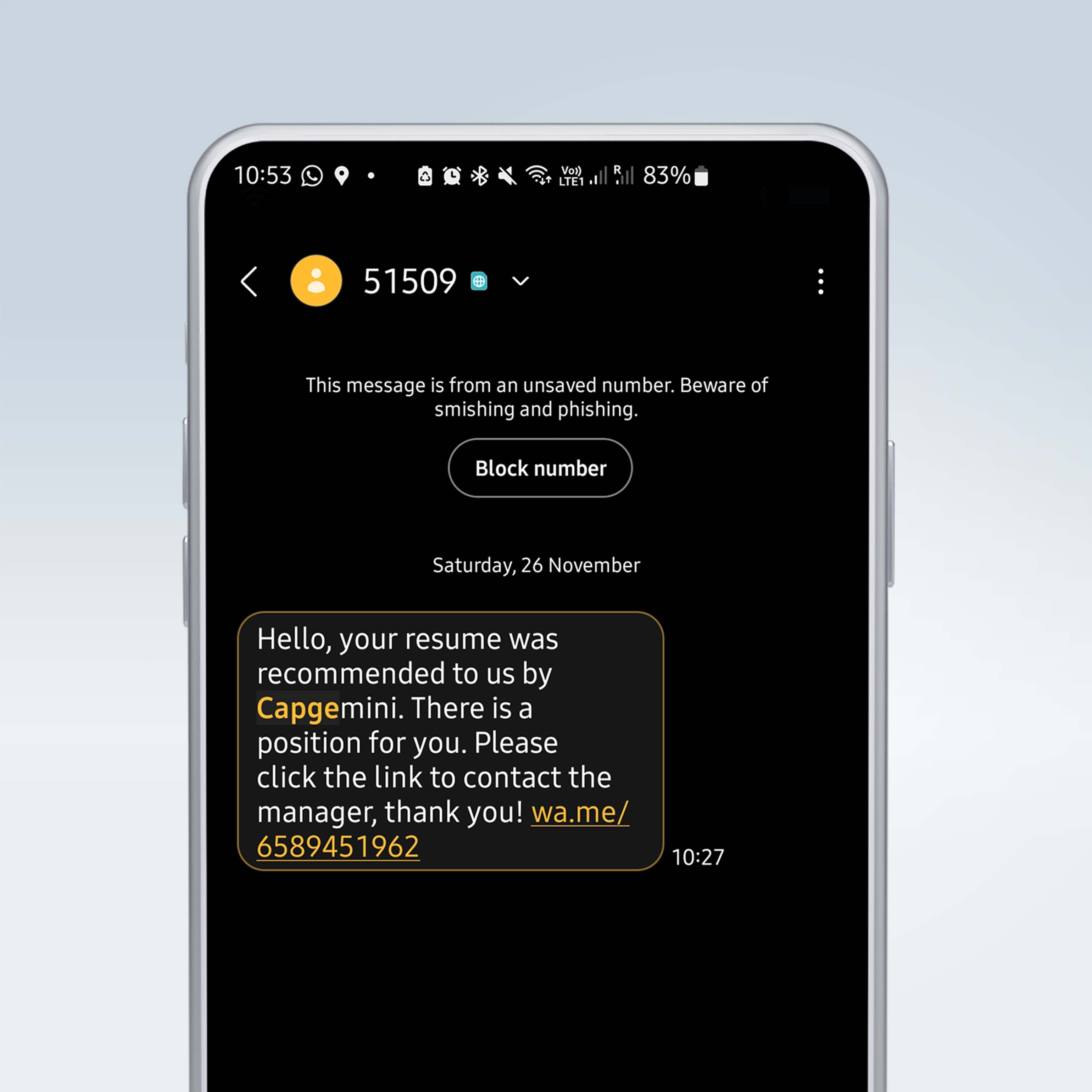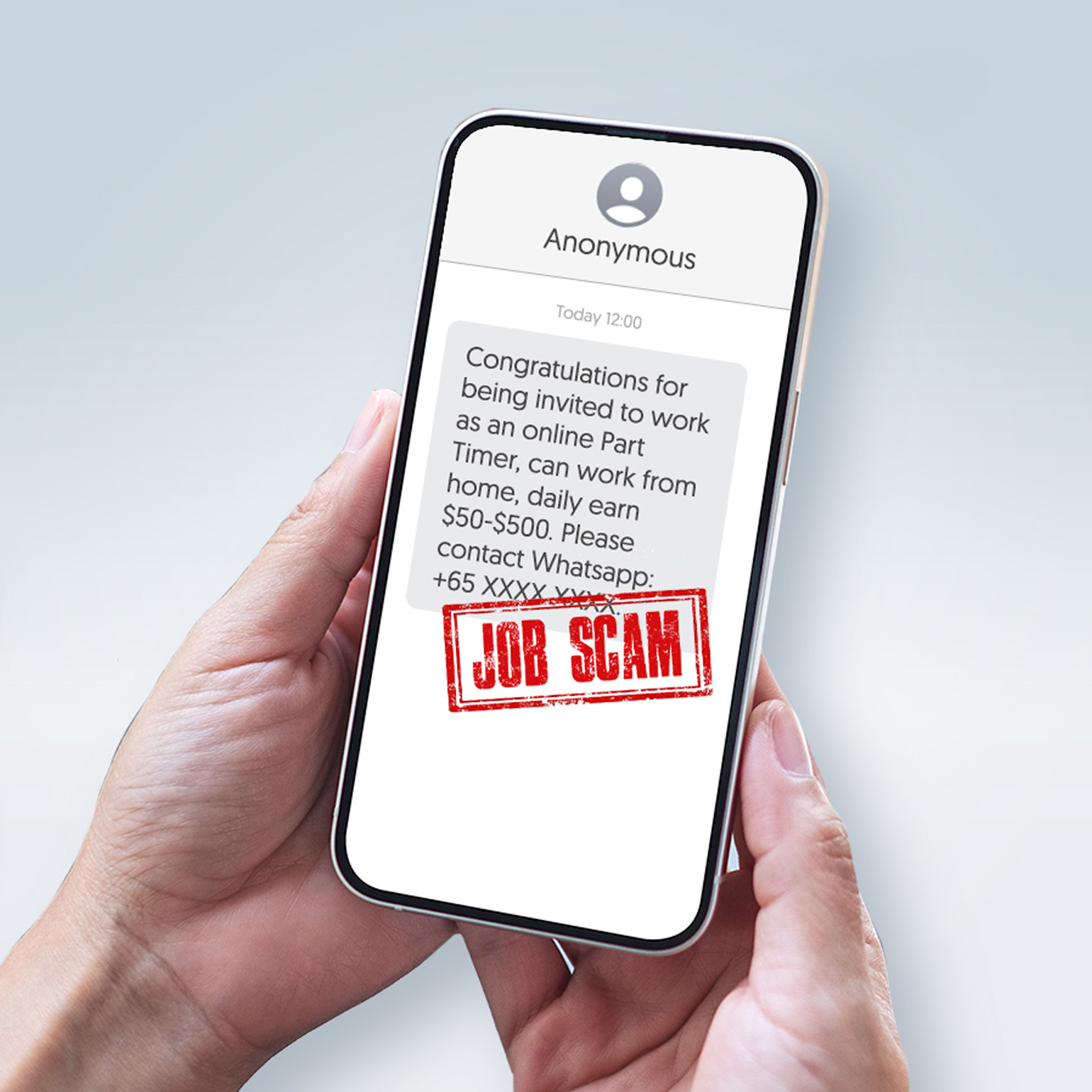 Make promises of lucrative rewards for minimal effort
Targets are usually contacted by individuals and given details on attractive, commission-based jobs that promise high returns for minimal effort. Such fake job opportunities may also appear on social media or classified ad websites. They may sometimes come with vague job descriptions that would not typically appear on genuine employers' channels.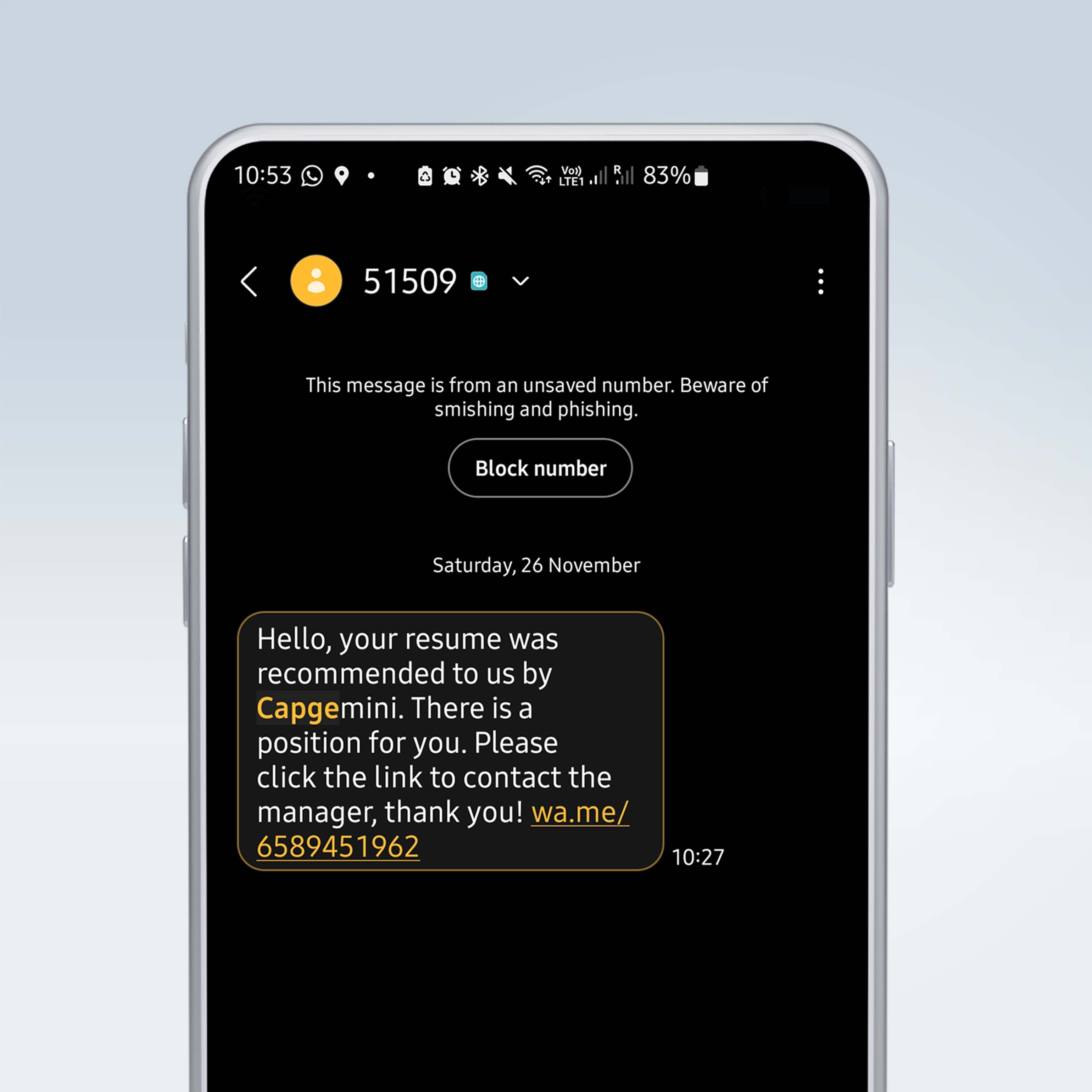 Make unsolicited contact via social media and messaging apps
Scammers will approach targets via social media and messaging apps like WhatsApp or Telegram with unsolicited job offers. They will claim to be from legitimate recruitment companies or recruiting for credible organisations.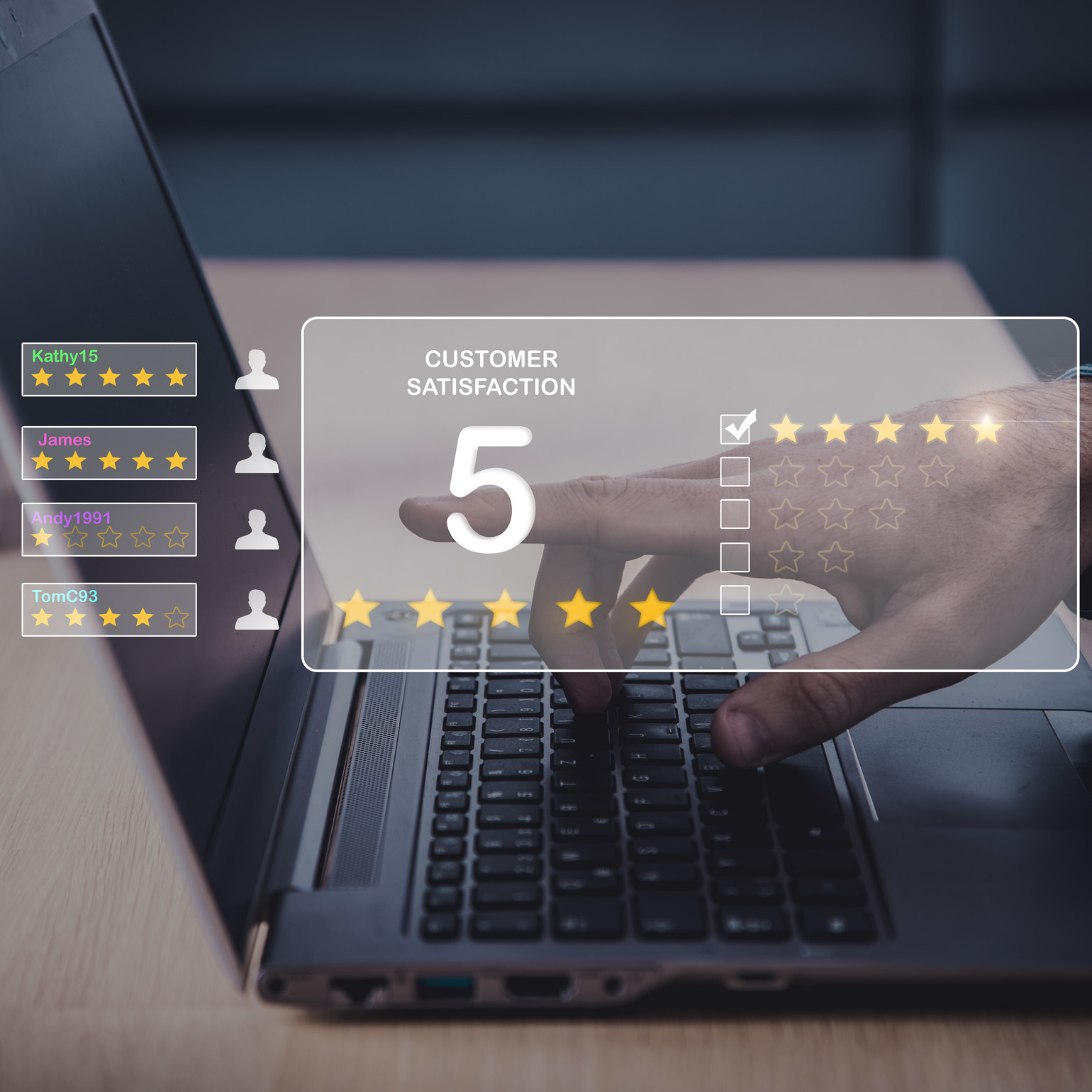 Deceive the target as a 'group'
After convincing their target to learn more about the job offer, the scammers may add their target to WhatsApp or Telegram groups. There, accomplices – or the original scammers, using multiple devices/accounts – will pose as people who have purportedly benefited from the opportunity. They will share fake testimonials (e.g. that the job is easy and makes them a lot of money) and praise the fake job opportunity to make it appear legitimate.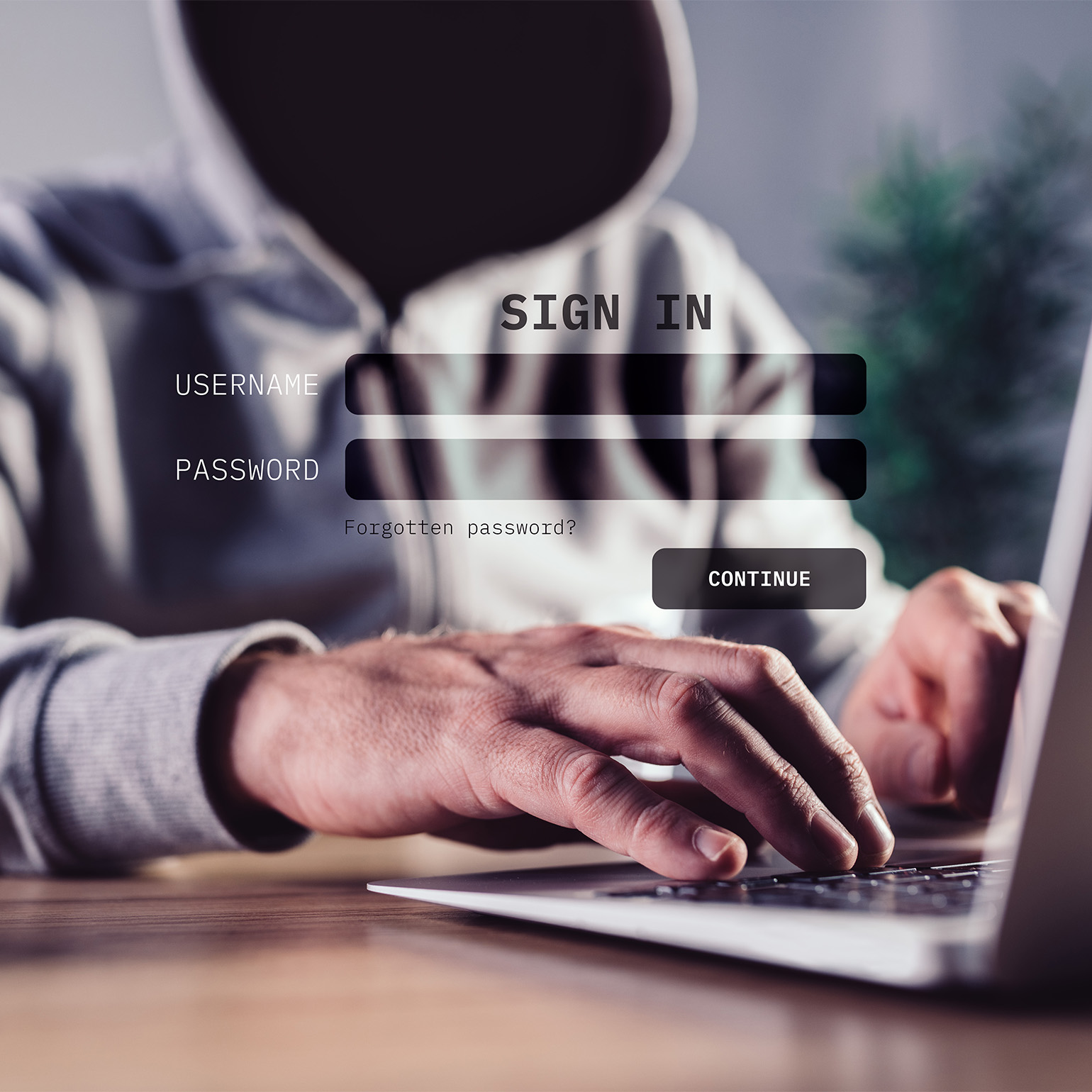 Steal personal and banking details, or ask for recruitment fees
Once a target has been persuaded to accept the fake job offer, the scammers may ask him/her to open an account through an unverified app or website. This account opening process would require the target to enter their personal and banking information, which the scammers then steal to commit fraud and theft.

Scammers may also ask for payment to cover certain fees (e.g. administrative or recruitment fees) before allowing the target to start work. They then disappear with this money.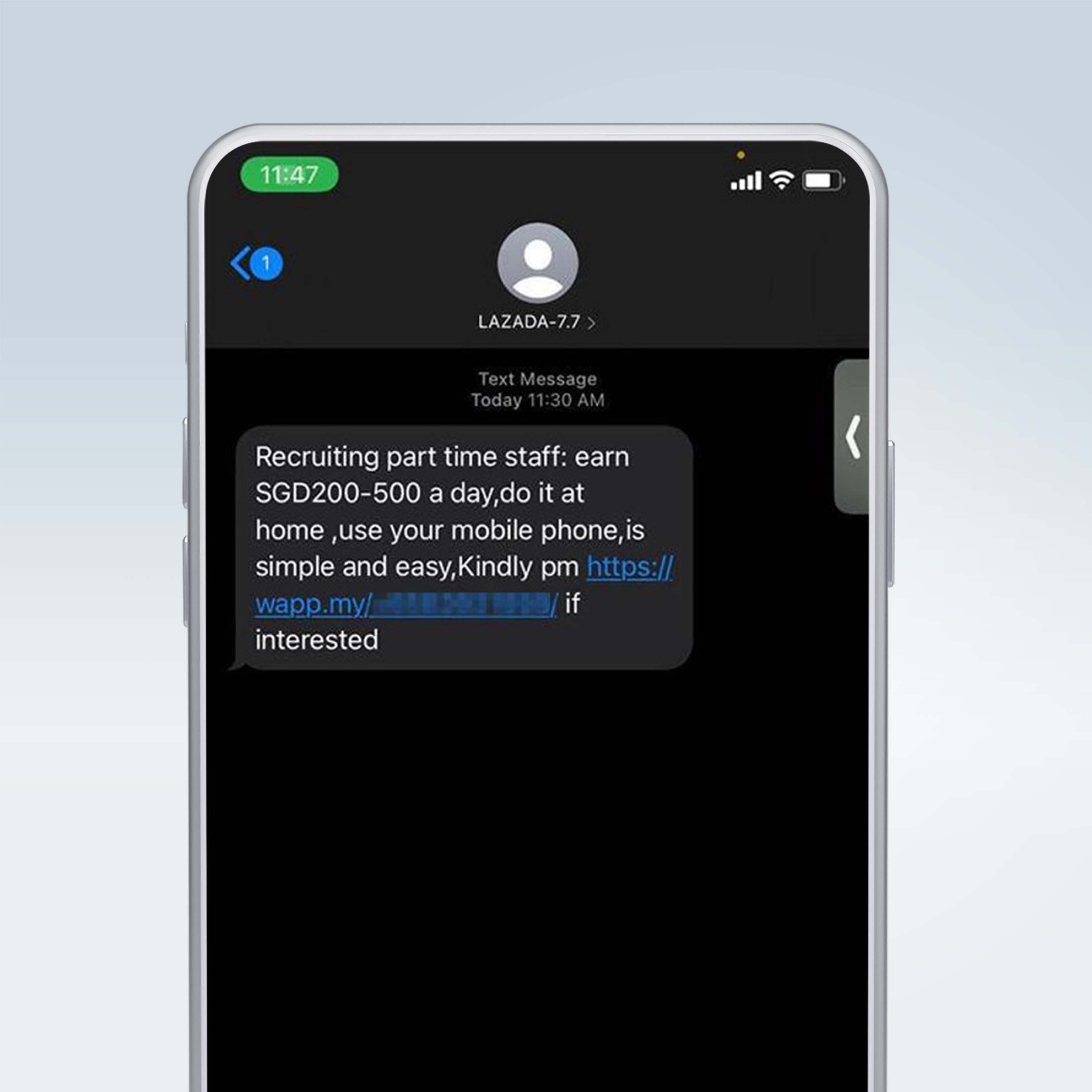 How a job scam might look
Here is an example of what a job scammer might send you.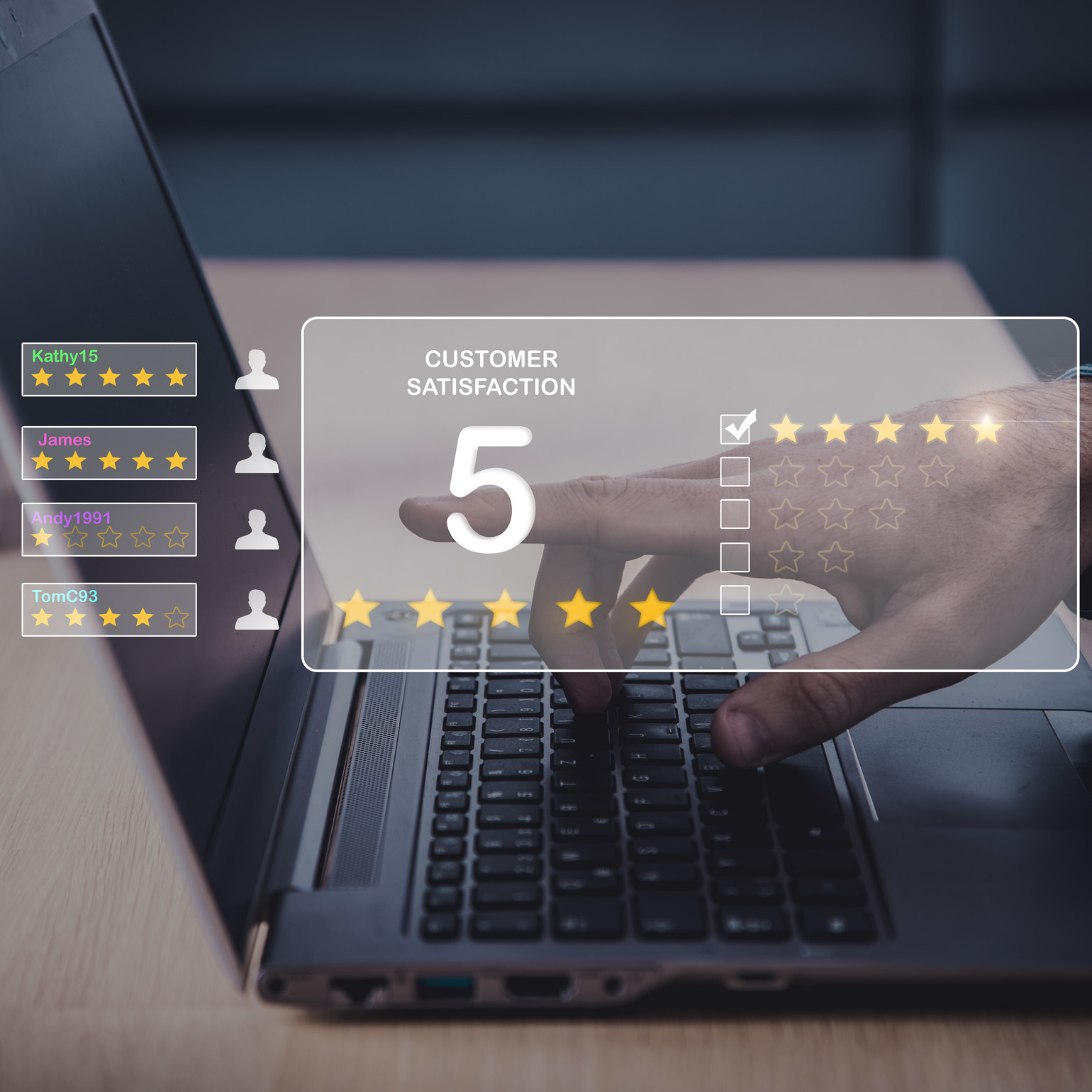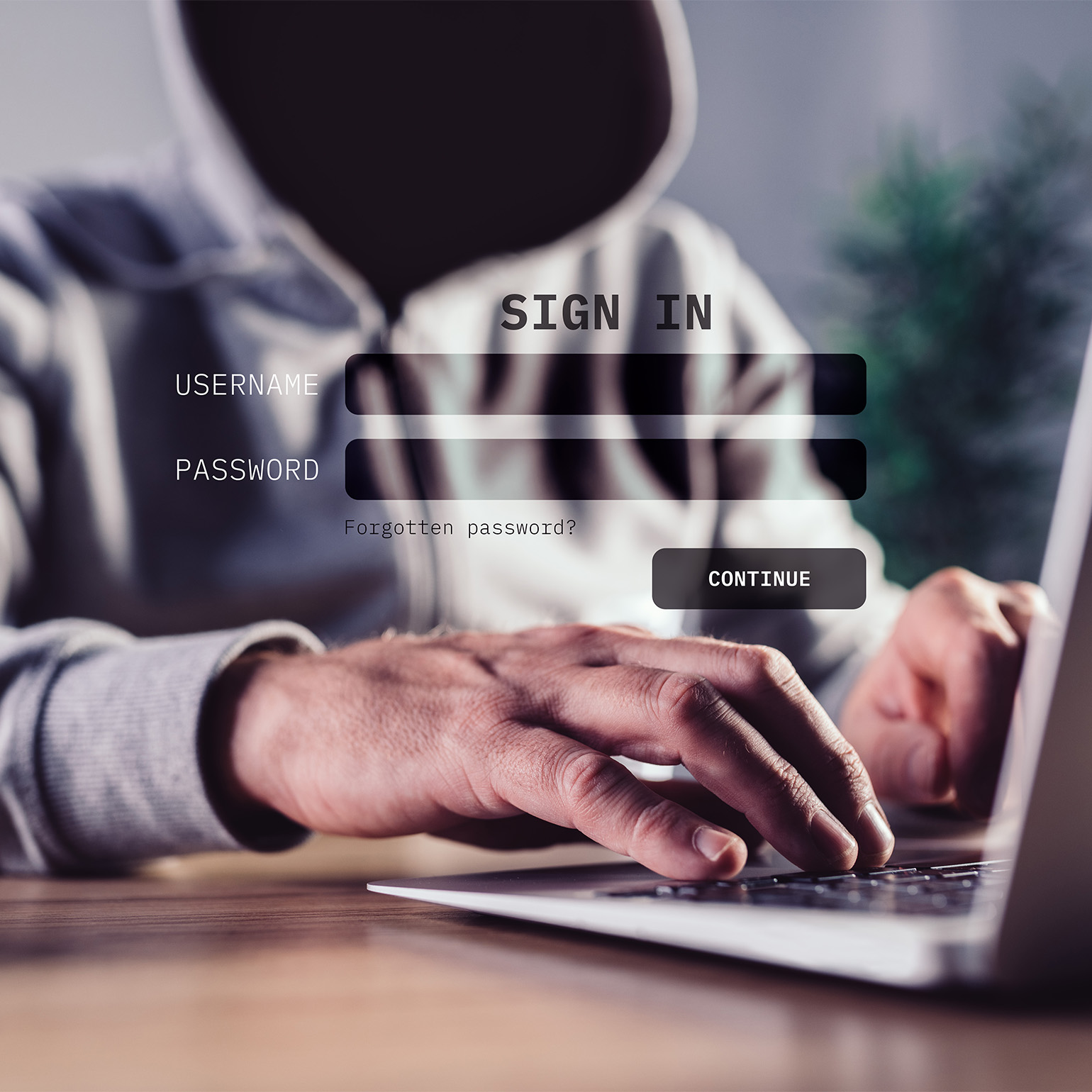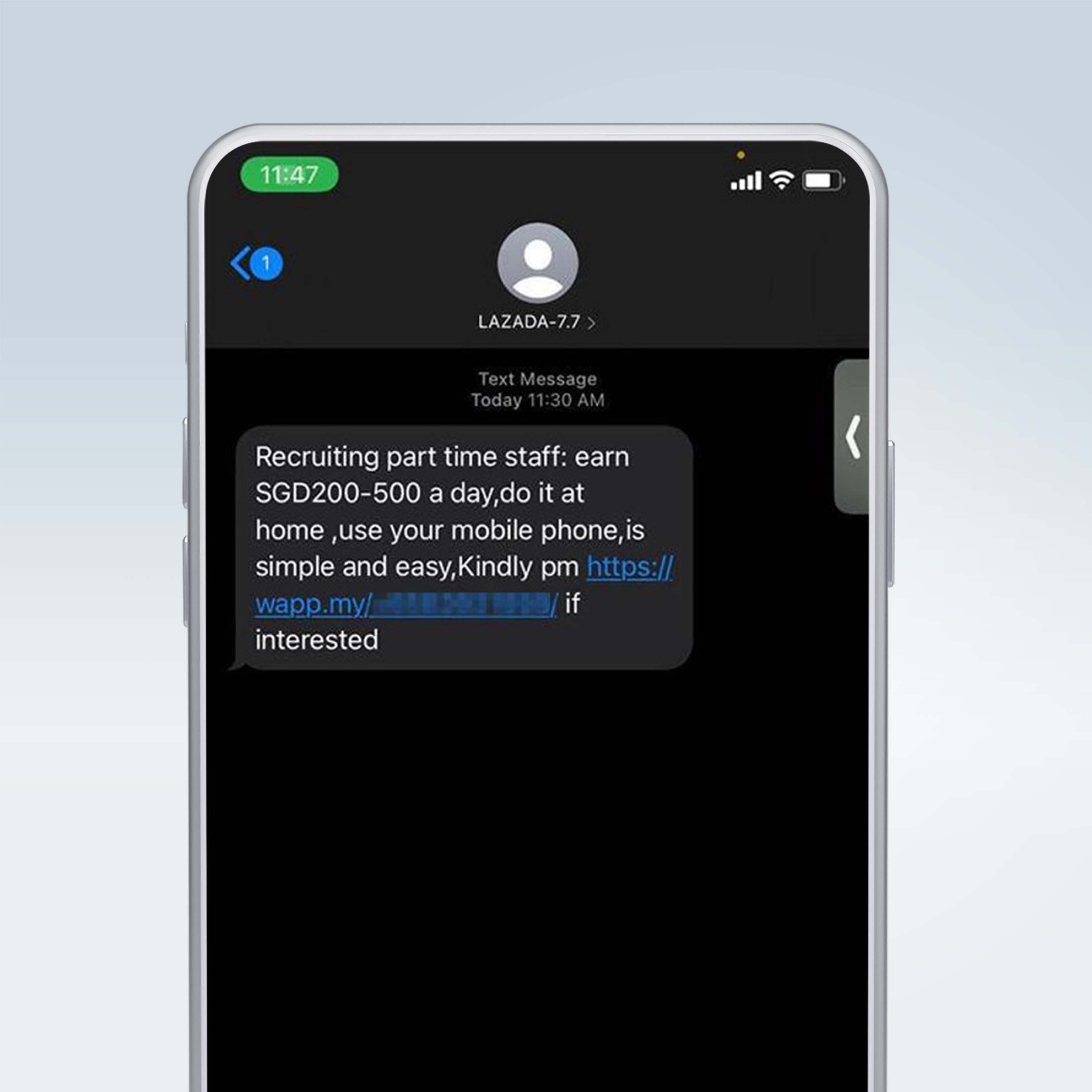 HOW TO AVOID BECOMING A VICTIM OF JOB SCAMS
Spot the signs

Do not accept dubious or unsolicited job offers that offer lucrative rewards for little effort. These are usually scams.

Be sceptical

Be suspicious of vague job descriptions, unsolicited 'work from home' opportunities or job offers, and 'employers' or 'recruiters' who do not use an email address tied to an organisation.

Be wary of communications that do not address you by name or which do not include a street address (only an email address or a PO box).

Do not act

Do not pay to receive more information or materials about a job offer or job.

Do not pay to secure a job offer. No legitimate organisation will ask you to pay to secure a job offer or require you to sign up for a paid membership before you can start work.

Do not apply for a job that requires you to download and create an account on unverified apps from unknown sources.

Do your research

Stay away from employers that do not have a street address and a registered company number that you can verify as being legitimate – they can be difficult to trace if you do run into any issues with them. If you have an unsolicited job offer that appears to be from a legitimate company, make sure to verify its legitimacy with the hiring company directly (e.g. through the recruitment section on their website or by contacting their Human Resources department).

Keep your details secure

Never give out your Online Banking login credentials, card details or One-Time Passwords (OTPs) to anyone.

Protect your account(s)

Do not transfer money to or agree to receive money from people you do not know. Be responsible for all transactions carried out under your account(s) and do not allow your 'employers' to use your account(s) to make transactions. You could be laundering money for criminals – a criminal offense that carries a hefty fine of up to S$500,000 and prison time of up to 10 years.

Be alert

Get transaction notifications via SMS, email, or push notification (e-Alerts).To change the threshold limits for when you receive e-Alerts, go to OCBC Internet Banking > Customer service > Manage e-Alerts.

Always read your notifications carefully and call us immediately if the transactions shown are not made by you.

Protect your phone

If you have an iOS device, consider downloading the ScamShield app – it blocks unsolicited messages and calls. Visit www.scamshield.org.sg to find out more.
WHAT TO DO IF YOU HAVE BEEN SCAMMED