PayNow with OCBC
Sending and receiving money has never been easier
Why you will love this
Send or receive money easily using your NRIC, mobile number or a QR code
Available on OCBC Mobile Banking app, OCBC Internet Banking and OCBC Pay Anyone™️ app
Who can register
Anyone who has an OCBC Bank account with online banking access
Transfer and receive money instantly and securely.
Why register for PayNow?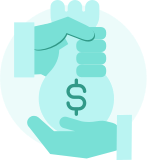 Receive Government payouts and insurance claims instantly instead of waiting for a cheque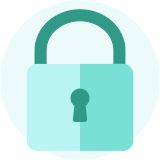 You won't have to give out your bank account number to receive money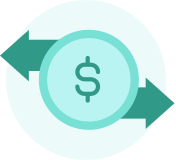 Make secure transfers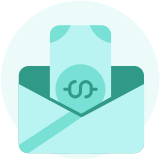 Your money comes in instantly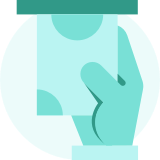 Credit your CPF savings withdrawals into your account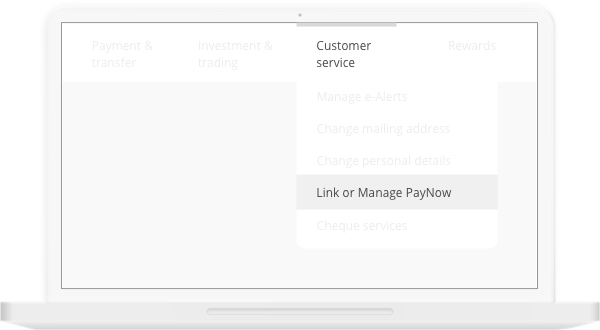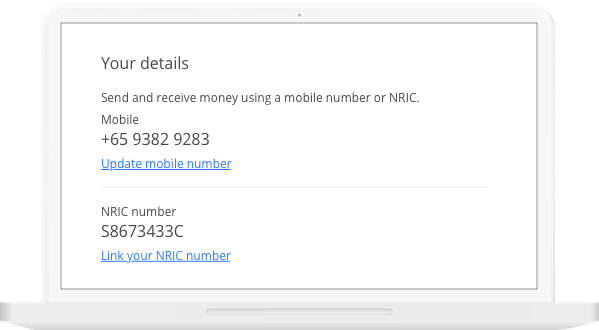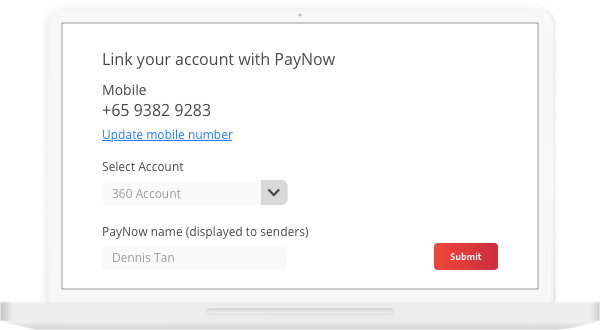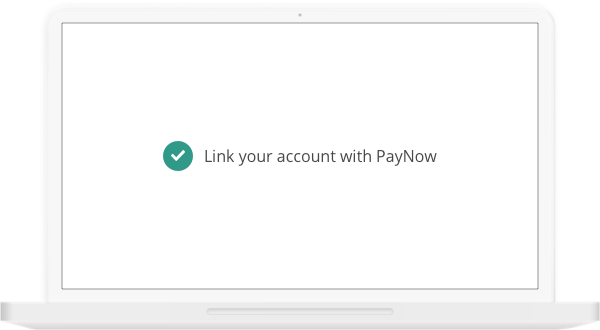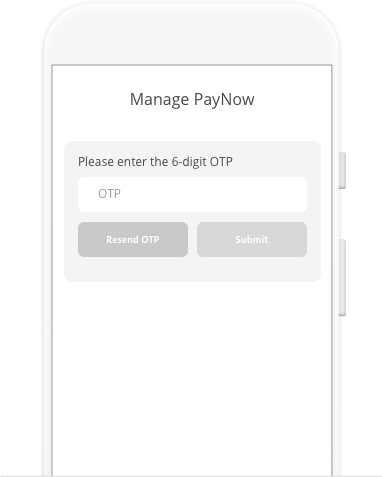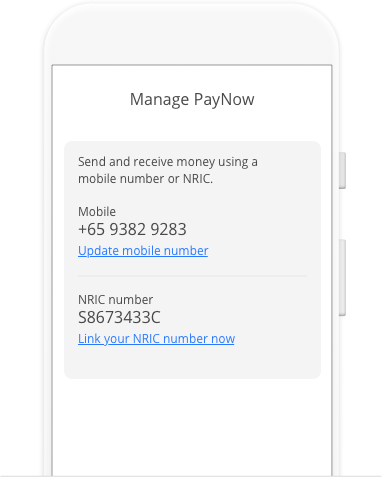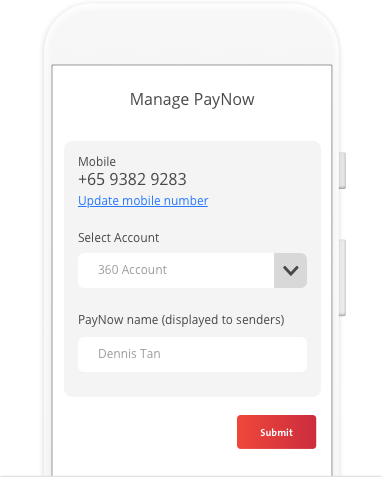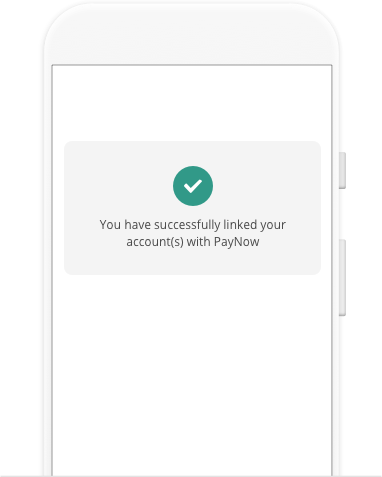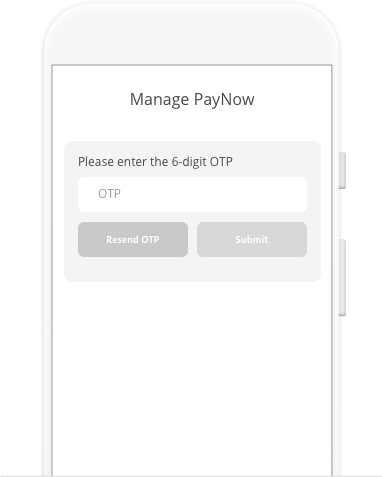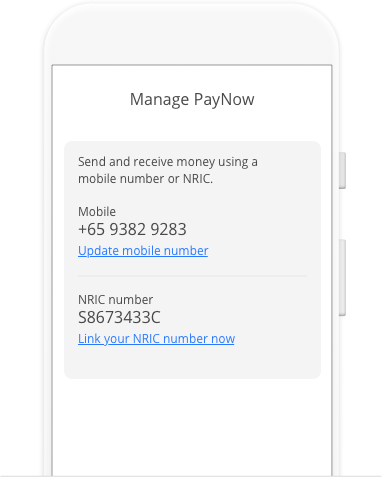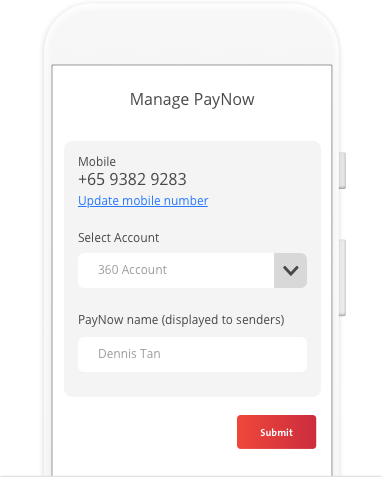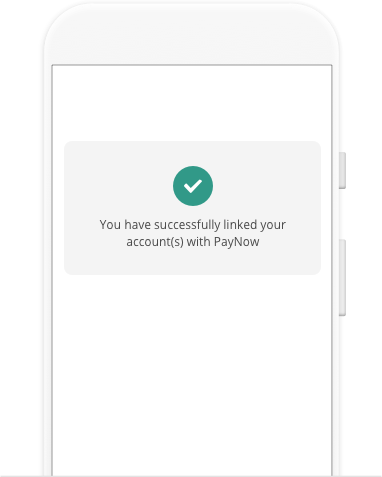 PayNow for business
Using PayNow for your business?
Find out how you can enhance your business transaction with PayNow.
WAYS TO REGISTER
Register for PayNow with OCBC
or SMS to 72323 using the following format.
Simply copy one of the following formats and SMS to 72323:
Register your Mobile Number:
REGM <space> NRIC <space> last 6 digits of account number
Example: REGM S1234567A 123456

Register your NRIC:
REGN <space> NRIC <space> last 6 digits of account number
Example: REGN S1234567A 123456