Track and manage your money with ease
Manage your money and stay on top of your finances with just one app.  Whether you are looking to track your spending, set a budget or put money aside for your goals, OCBC Digital does that for you.  
Track all your transactions easily with Money In$ights
No more keeping tabs on your receipts or using third-party tracking apps as Money In$ights automatically records your spending.

Learn more
Set Savings Goal and hit your targets
Meet your short-term financial needs by putting money aside automatically every month.

Learn more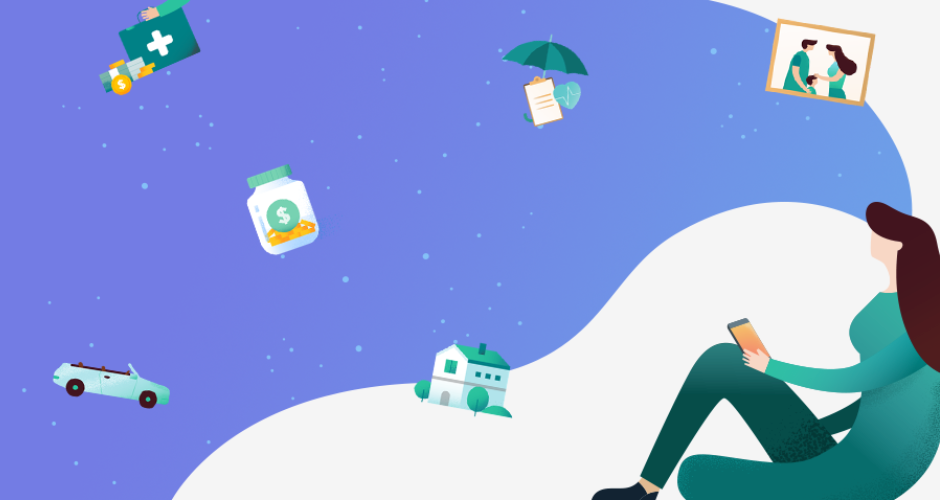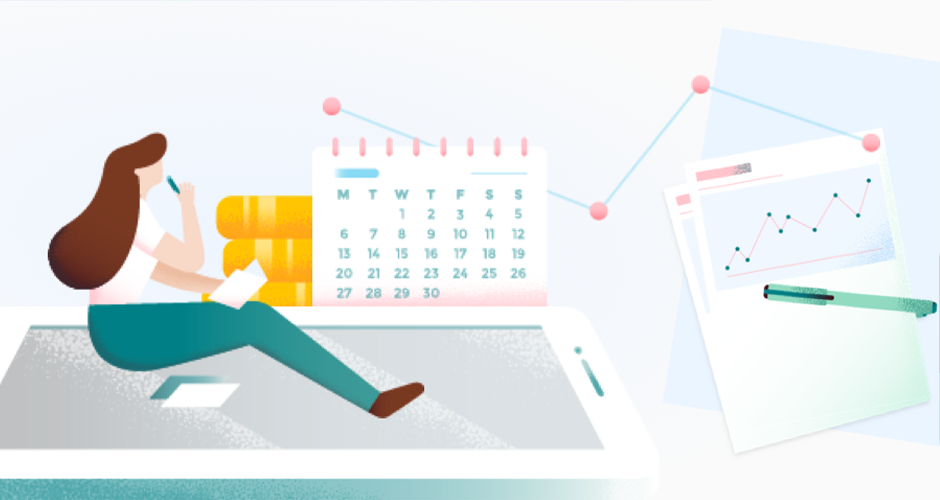 Set budgets and track your spending like pro
Keep your spending in check with alerts when you are exceeding your allocated budget.

Learn more
Live hassle-free as we organise your spending for you
Track your money without a spreadsheet
Money in, money out – see your cash flow each month and compare it across months easily.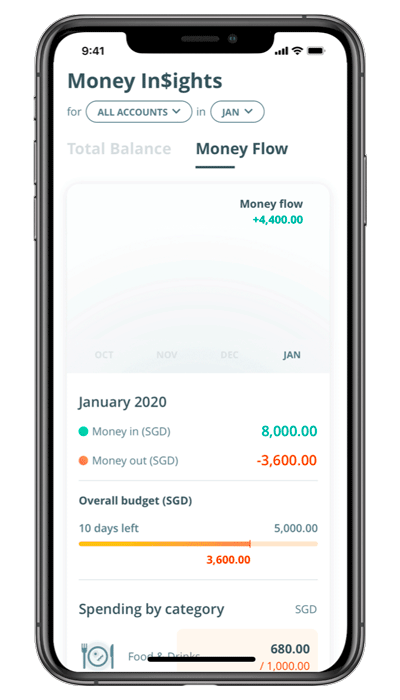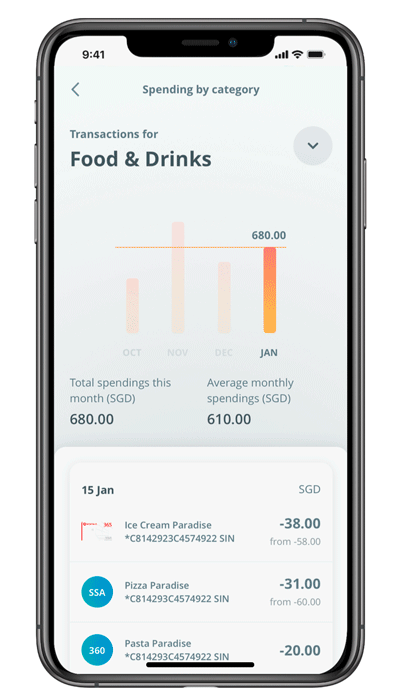 Get your spending sorted by category
Sit back and relax while we categorise your spending into Transport, Food & Drinks, Entertainment, Shopping and more.
Make saving a healthy habit, set aside money automatically every month
Save money without even trying
Resist the urge to splurge as we set aside money automatically every month for you.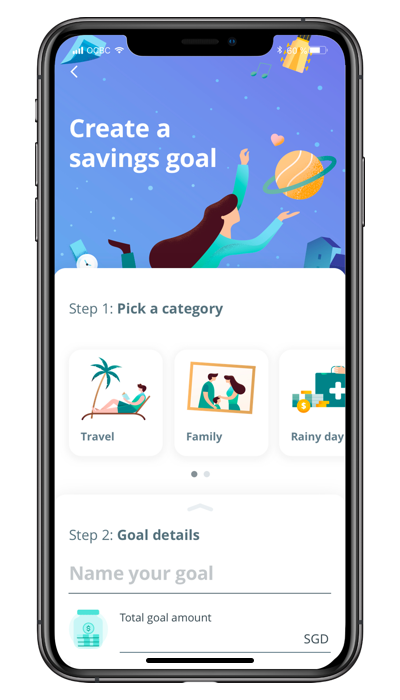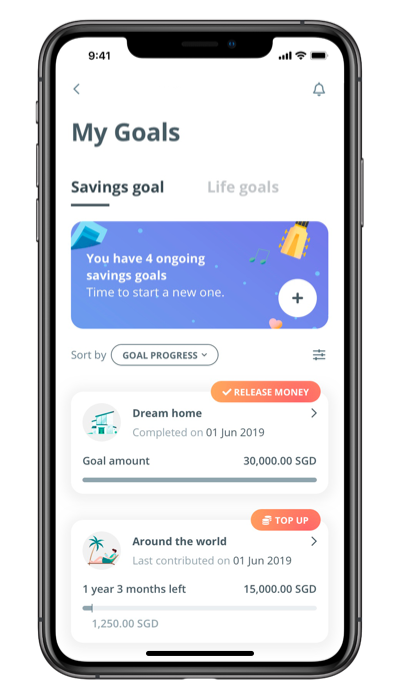 Get closer to saving for an occasion
Stash your cash into your own categories, and top up money anytime to reach your goals faster.
Take small steps towards big goals
Like a step tracker but for goals, track the progress of your savings easily. We'll celebrate with you every time you reach one of your savings goals!

Don't worry, your money is not locked. Feel free to top up, release or pause your savings anytime.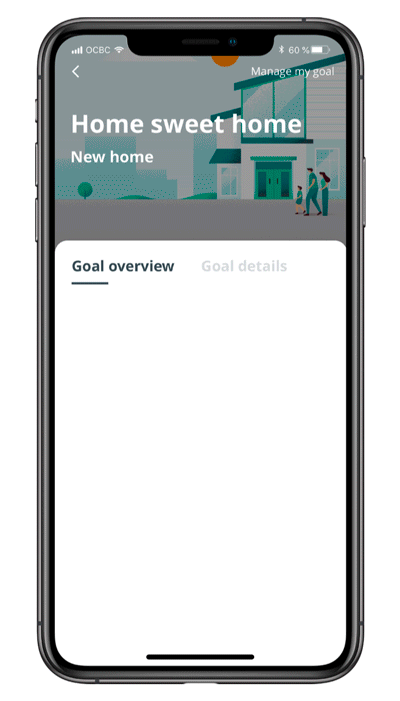 Set budgets and stick to them effectively
Create a budget that works for you
Set your monthly spending limit for each budget category and we'll help you stick to it.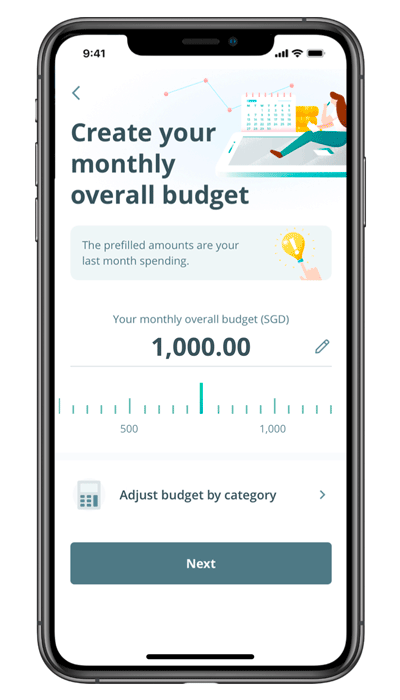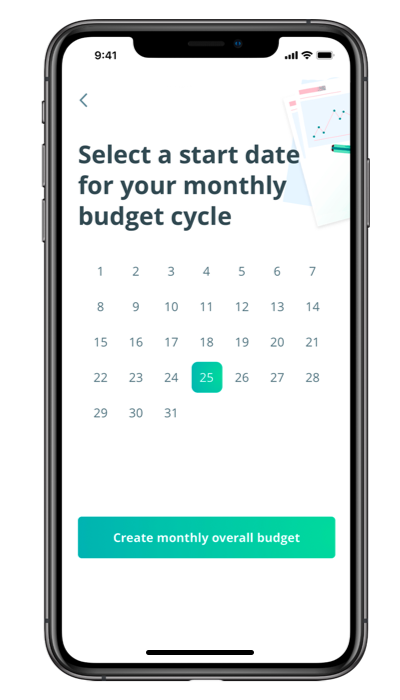 Start anytime you like
Sync the start date of your monthly budget cycle to your payday.
Budgeting made easy
We'll notify you when you are spending too fast and reaching your spending limit so you won't bust your budget.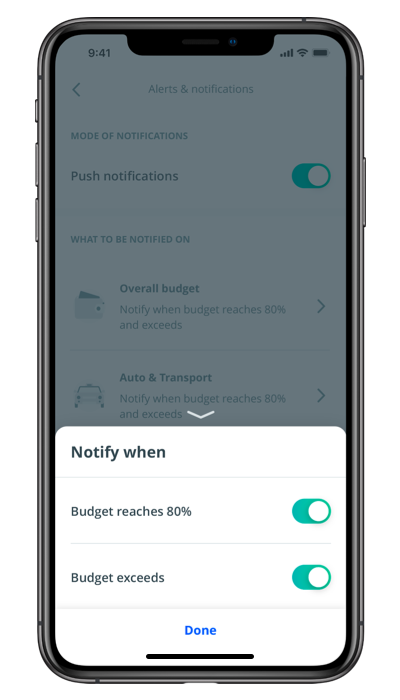 How to create a budget