Now reading:
Here's Why Long-Term Disability Planning is Especially Important for Young Parents
Here's Why Long-Term Disability Planning is Especially Important for Young Parents
What does disability mean to you? Being in a wheelchair, being unable to do all the things you usually do? But did you know that disability can also mean not being able to do just some of the usual things you do? Here's what you need to know about disability and how to protect yourself.
Life is great when you are in your 30's, or even 40's. Your children are young, you feel hale and hearty, and your career is taking off. While the thought of illness and disability might cast a shadow over your optimism every now and then, you might not think too much about it. Perhaps not just yet. But if the pandemic has taught us all one thing, it is that things can change drastically, anytime. We must ensure that come what may, life will go on for our loved ones, especially our children. Here is how you can be prepared for life's uncertainties with GREAT CareShield.
What is Your Definition of Long-Term Disability?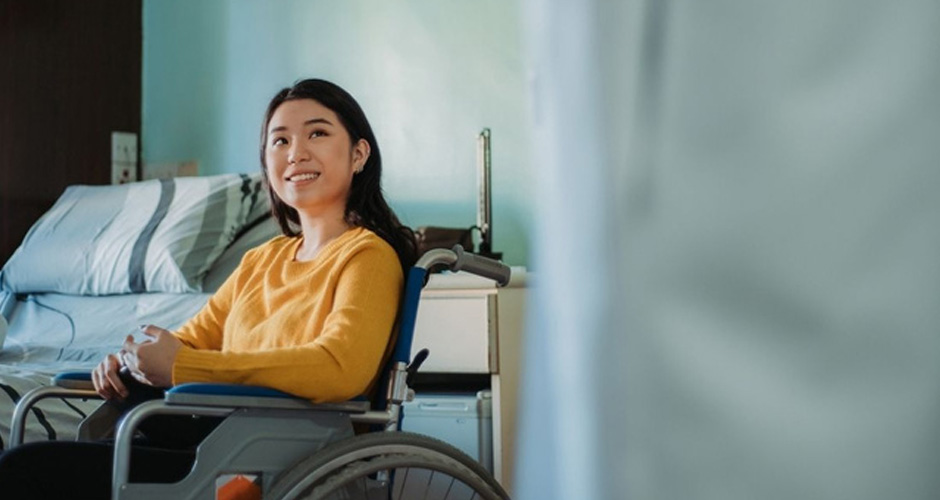 At this stage of your life, you might not think too much about long-term disability. It is often misunderstood to be an old age problem. But disability is not necessarily what you think it is. It is not just being completely immobile. Not being able to perform even one of your daily activities can cause a great disruption to your life and livelihood.
What exactly are these Activities of Daily Living (ADLs)?
Washing
Dressing
Feeding
Toileting
Walking or moving around
Transferring
Again, you might think that unless some dire calamity befalls you, you would only face difficulties performing these ADLs at a later stage in life. Right now, you are probably too busy doing the school runs and juggling everything that your family needs to think about these.
But here is the thing. A sudden stroke can cause a young and otherwise healthy person not to be able to perform these simple ADLs, let alone provide your children with the care that they need. Did you know that 1 in 10 stroke patients are under the age of 501? In fact, according to a study done by the National Council of Civil Service (NCSS), around 1 in 30 Singaporeans aged 18 – 49 are suffering from some form of disability2.
Cost of Living with Disability
In the unfortunate event that you are disabled, even partially, chances are that you will need additional care, let alone help with caring for your children. Centre-care services cost between S$400 and S$1,5003 a month, while home-based care services cost between S$700 and S$1,0004 a month. If the situation is more severe, and you need residential and long-term care services, it can easily set you back by up to S$2,300 a month. Not forgetting the income loss that occurs when you are unable to work!
While these statistics are not meant to alarm you, they are a sobering realisation of how fragile life is. As young parents, we need to leave no stone unturned when it comes to protecting our precious little ones from uncertainty. Ensuring that life goes on for our children, whatever happens to us, is the most important thing we can do for them.
GREAT CareShield vs CareShield Life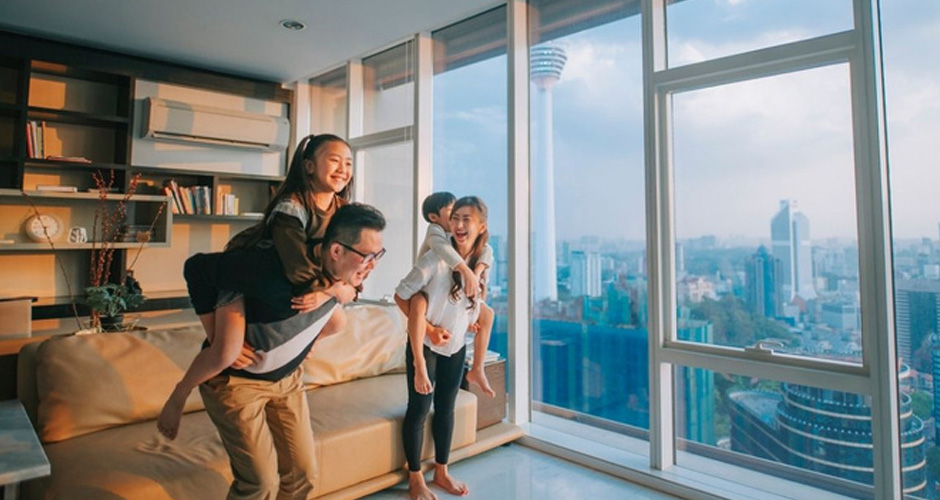 You probably know CareShield Life is a mandatory coverage for all Singaporeans born in 1980 or later. CareShield Life provides up to lifetime cash payouts should you become disabled.
Great, I'm covered then!
Well, yes, but not entirely. The thing is, CareShield Life provides financial support when you are unable to perform three or more of the six above-mentioned ADLs. Other CareShield Life supplement plans provide similar support when you are unable to perform at least two ADLs.5
But even not being able to perform one of the ADLs can affect your life greatly. Not to mention, the impact it will have on your children's lives, given that you and your spouse are their primary caregivers. Needing assistance with even one ADL might mean that you might not be able to work and need some form of long-term care.
You probably would not be able to do many of the things that you once did for your children as well. For one, the school runs! In addition to caring for yourself, you'd also have to be prepared for additional costs that come with engaging help for your kids' arrangements.
That is where GREAT CareShield comes to the rescue! GREAT CareShield is the only Medisave-approved plan that gives you up to lifetime payouts if you are unable to perform even one ADL. This will go a long way in helping you and your family to cope with the changes that this will inevitably cause. GREAT CareShield provides up to S$5,000 monthly payouts for disabilities. This is in addition to CareShield Life's starting monthly payouts of S$600.6
Whether you need a helper, or some other transport arrangements to ferry the children around, or even if you have to take a step back at work, these payouts will definitely come to the aid of your family.
The great thing about GREAT CareShield is that it will not break the bank. You can use your MediSave funds to offset your premiums and minimise how much comes out of your pocket. The plan may even cost you less than your annual interest received on your MediSave funds! This is because your MediSave account earns you interest of up to 5% per annum, credited at the end of every year. You can then go on to utilise the interest earned to enhance your long-term care coverage, up to a maximum amount of S$600 each calendar year.
You can apply for GREAT CareShield online easily through OCBC Bank or OCBC Digital app within 10 minutes, or you may also visit any OCBC branch to find out more. (This plan is underwritten by Great Eastern, a member of the OCBC Group.)
Better yet, if you sign up for GREAT CareShield between now and 31 January 2023, you will be entitled to 20% off for the full duration of the plan. You would also be glad to know that if you buy this plan now, your annual premium does not increase with your age!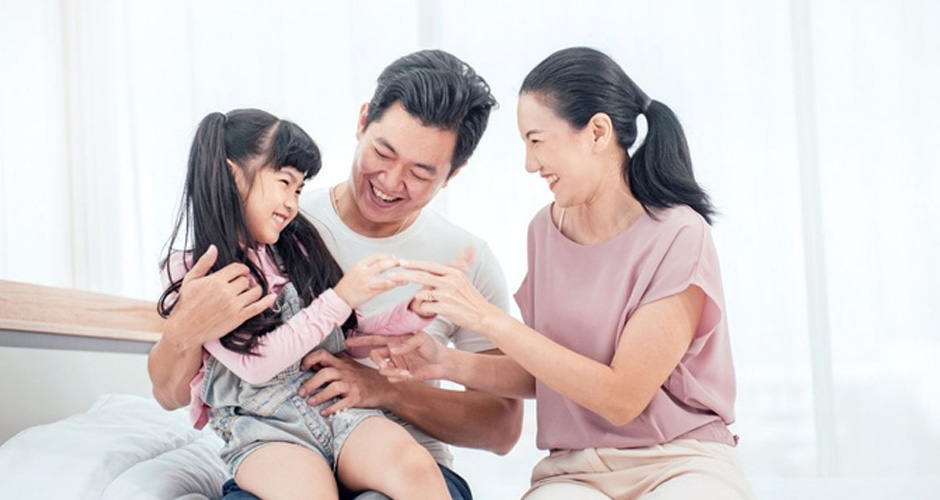 Mums and Dads, the thought of long-term disability, particularly at this stage of your lives, is not a pleasant one. It is however important to face these possibilities head-on. Sign up for GREAT CareShield today to ensure your precious little ones have a financial safety net to fall back on, no matter what comes. You cannot stop what is to come, but you can definitely be prepared for what lies ahead!
22 Nov 2016. Linette Lai. The Straits Times. "1 in 10 stroke patients here aged under 50".
The Straits Times (2016). https://www.straitstimes.com/singapore/prevalence-of-disabilities-in-different-age-groups-revealed
This comparison does not include information on all similar products. Great Eastern does not guarantee that all aspects of the products have been illustrated. You may wish to conduct your own comparison for similar products. For more information, you can refer to bit.ly/3hBjj0U.
CareShield Life payout increases annually from 2020 until age 67 or upon a claim (whichever is earlier).
---