Step 1 Obtain a contractor's quotation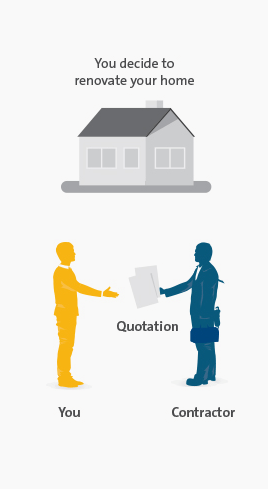 Step 2 Apply for renovation loan
Apply at any OCBC Branch or via mail with the following documents:
Application form
Copy of NRIC
Income document
Contractor's quotation
Proof of relationship for joint applications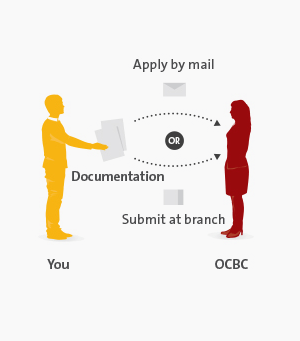 Step 3 Receive renovation loan approval and Cashier's Order(s)
Receive an SMS notification upon loan approval. Separately, a cashier's order(s), issued in the contractor's company name, will be mailed to you.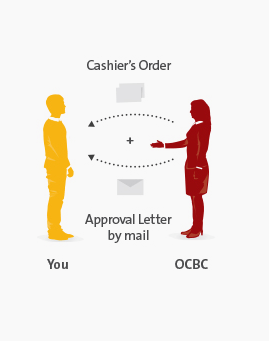 Step 4 Repay your loan on the first of every month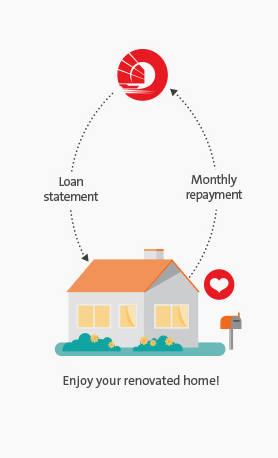 The above are subjected to terms and conditions.
Calculate your monthly repayments
Do you have a home loan with OCBC?
OCBC Home Loan customers are entitled to enjoy special interest rates.
Enter the following details to calculate the monthly payments of your renovation loan.
Loan amount (min. of S$5,000 and max. of S$30,000)
Repayment period (1 to 5 years)
2Results based on
your input
Renovation loan amount
S$ Monthly repayments
S$ Total interest charged
S$ Total repayment S$
Rates & Fees
Rates
2.63% p.a. (EIR 5.39% p.a.) for existing OCBC Home Loan customers and 2.86% p.a. (EIR 6.08% p.a.) for new customers
Processing fee
S$200 (deducted up-front upon disbursement)
Administrative fee
1% of approved loan amount (deducted up-front upon disbursement)
Partial prepayment fee
2% of amount prepaid
Full redemption fee
2% of outstanding loan balance
Cashier's orders
First 3 cashier orders are free; subsequently S$20 each (cashier's orders will be issued in the contractor's company name)
Late instalment payment
S$80 per late repayment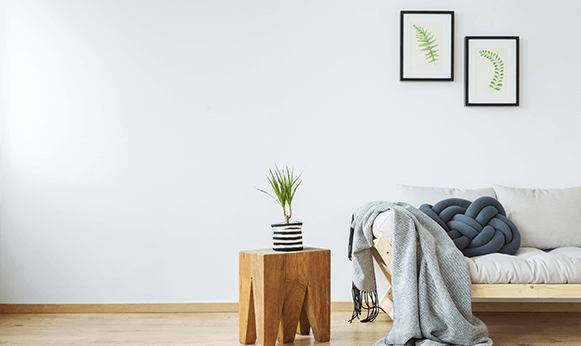 Bring your home ideas to life
Get interior design ideas and plan your renovation budget on OCBC OneAdvisor Home.
How to apply?

Fill in the
application form
Download

Visit any OCBC branch with these documents
Locate a branch

Get us to call you by providing us with your contact details
Have us contact you