Which insurance do I need as I approach my Silver Years?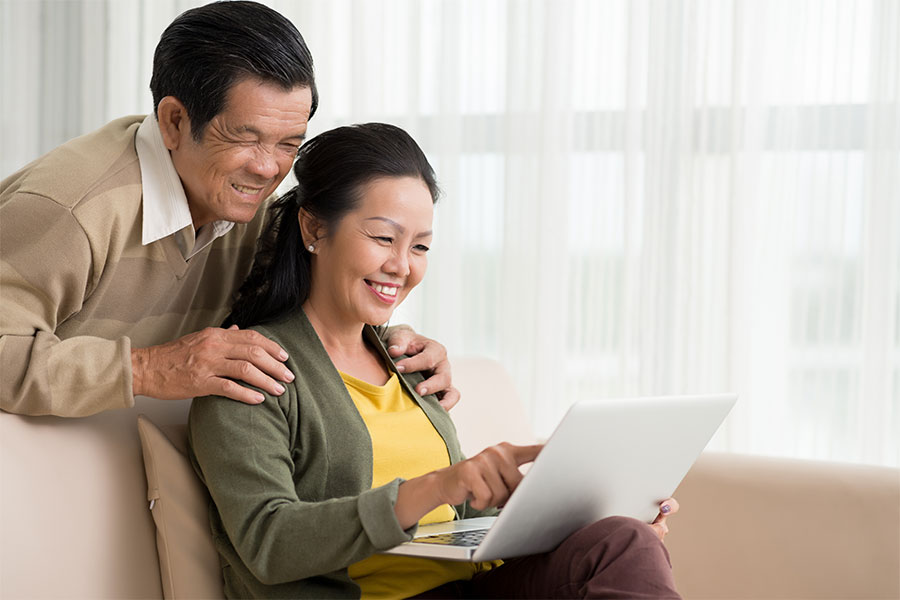 Insurance 101: Getting the basics of insurance in place
One area of financial planning that people often neglect is insurance. No matter how meticulously you have been saving and investing over the years, if you don't have adequate insurance coverage, a single illness or accident could wipe out all that hard work.
There are many types of insurance, but when you are making the transition from the final stage of your career into retirement, there are six types of coverage that are particularly important.
The six types of insurance you need
When you're in the final decade of your career, there are six types of insurance that you should definitely consider if you don't already have them, in order of importance.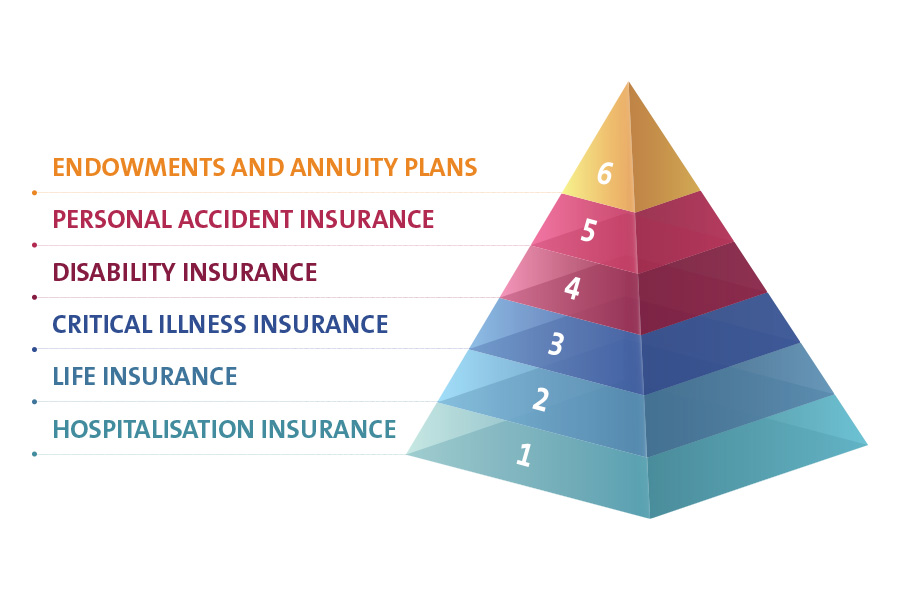 1. Hospitalisation insurance
Hospitalisation can be very costly and a hefty medical bill can decimate your savings. What is more, as you get older, your healthcare costs will rise.
As a Singapore citizen or PR, you are already covered by MediShield Life, a natural health insurance policy that offers basic coverage. Your premiums are being paid using the funds in your Medisave account. However, be aware that MediShield Life only offers basic hospitalisation coverage. To increase your coverage (e.g. to be entitled to stay in A Class wards at private hospitals, receive coverage for a wider range of medical treatments, etc.), you may want to consider purchasing an integrated shield plan.
2. Life insurance
If you have a non-working spouse, children or aged parents who depend on you financially, life insurance is essential. This form of insurance ensures your dependents are financially looked after if you should pass away or become permanently and totally disabled.
But even if you no longer have dependents, life insurance can still protect your family from inheriting any financial burdens that might get passed on to them if you pass away, such as outstanding loans.
Finally, if you become permanently and totally disabled and can no longer work, the lump sum payout you'll receive from your life insurance policy can be used to ensure you are taken care of.
3. Critical illness insurance
Serious illnesses such as cancer and stroke can come at a huge financial cost, not just for you but also your family who might have to look after you.
This type of insurance offers an added layer of protection, offering a lump sum payout if you are diagnosed with a critical illness.
Even if you have life insurance, you will want to consider critical illness insurance too, since serious illnesses are usually not covered by life insurance policies.
With such a significant rise in life expectancy in Singapore over the past decades, the risk of being diagnosed with a critical illness is much higher than before. For instance, the rates of breast cancer and prostate cancer in Singapore have risen sharply over the past forty years1. Critical illness insurance is thus more relevant than ever.
4. Disability insurance
As you get older, it is time to seriously consider the repercussions for you and your family should you become disabled.
Disability insurance plans offer you payouts should you become temporarily or permanently disabled. While benefits vary from plan to plan, most disability insurance plans will pay for medical expenses and offer help with your living expenses if you are unable to work or care for yourself for a period of time.
If you are a Singapore citizen or PR, you would have already begun receiving the government's ElderShield coverage from the age of 40. If you become severely disabled, ElderShield will offer you a monthly disability income that can be used to pay for long-term care.
In addition, there are various insurers who offer ElderShield supplementary plans to bump up your monthly payouts in the event something unfortunate happens. Premiums for such ElderShield supplement plans can be paid through Medisave.
5. Personal accident insurance
Accidents, especially in the home, become more likely as you age. Personal accident insurance thus becomes more relevant to you as you enter your retirement years. Personal accident insurance can also fill the gaps that are not covered by critical illness insurance.
This type of insurance can pay for medical and hospitalisation bills, offer daily hospital cash benefits as well as release to you or your family lump sum payouts in the event of death and permanent disability due to an accident.
Many plans will also offer financial assistance at the scene of the accident, such as by paying for your medical evacuation or repatriation should you get into an accident while travelling.
6. Endowment and annuity plans
Endowment and annuity plans are a very popular form of low-risk investment in Singaporeans' retirement portfolios because they offer better returns than fixed deposits.
At this stage in your life, one of your key focuses is to generate a monthly retirement income you can draw down from to meet your retirement needs. You may want to explore retirement endowment insurance plans or annuity plans. In fact, there are annuity plans that even offer a monthly income for life!
You may also want to consider endowment insurance plans that allow you to make payments using the government's Supplementary Retirement Scheme (SRS).
If you have opted into the government's Supplementary Retirement Scheme (SRS), you can also use your SRS savings to pay premiums for short term single-premium insurance plans.
The above forms of insurance are considered a low-risk form of investment, offering a minimum guaranteed return that you can be sure to receive when the policy reaches maturity.
If you do buy an endowment insurance plan, be aware that the insurance coverage offered might be very low because the focus of these plans is to build your wealth and at the same time provide minimal insurance coverage.
Your insurance needs change throughout your life and may be quite different from what they were when you first began your career or had your first child. As you enter the final years of your working life, take the time to reconsider the insurance coverage you need.
1Source: Khalik, S. (2017, June 21). Breast, prostate cancers rising sharply in Singapore. The Straits Times. Retrieved from https://www.straitstimes.com/singapore/health/breast-prostate-cancers-rising-sharply-in-spore
Insurance policies will be underwritten by The Great Eastern Life Assurance Company and are not bank deposits or obligations of, or guaranteed by OCBC Bank. This is for general information and does not take into account your particular investment and protection aims, financial situation or needs. You should seek advice from a financial adviser before committing to a purchase. Otherwise, you should consider the suitability of the investment.