GREAT Lifetime Income Special
The plan that keeps giving
Why you will love this
Lifetime monthly income from the 5th year
Preserve your wealth for future generations
Features and benefits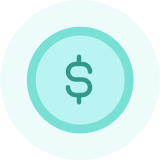 Short payment term
Pay premiums for just 3 years. Start now from 30,000 SGD a year.
Pay premiums for just 3 years. Start now from 30,000 SGD a year.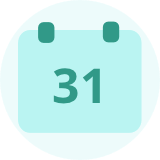 Enjoy lifetime monthly payouts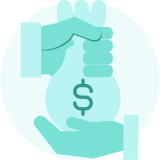 Lump sum inheritance for your next generation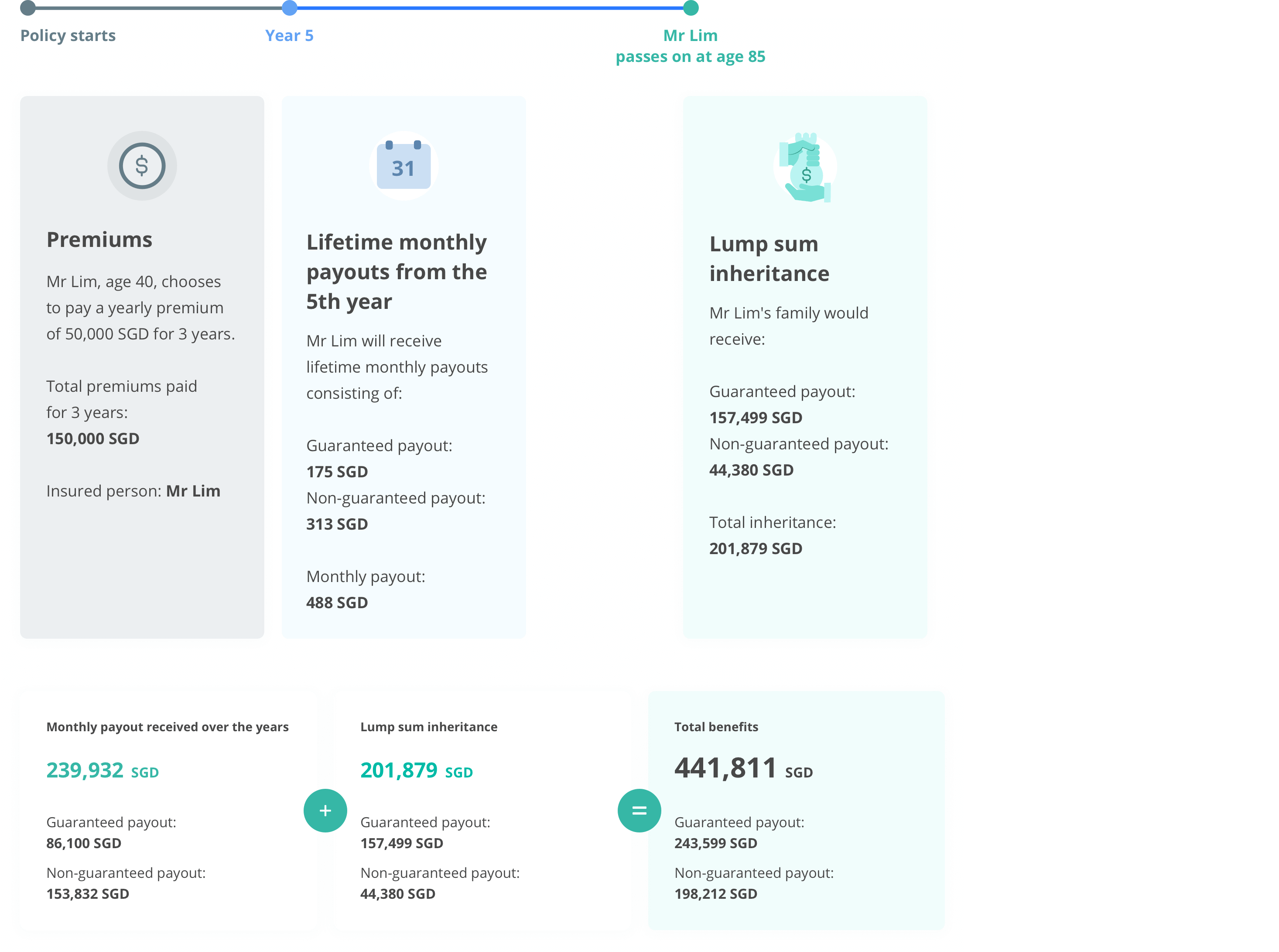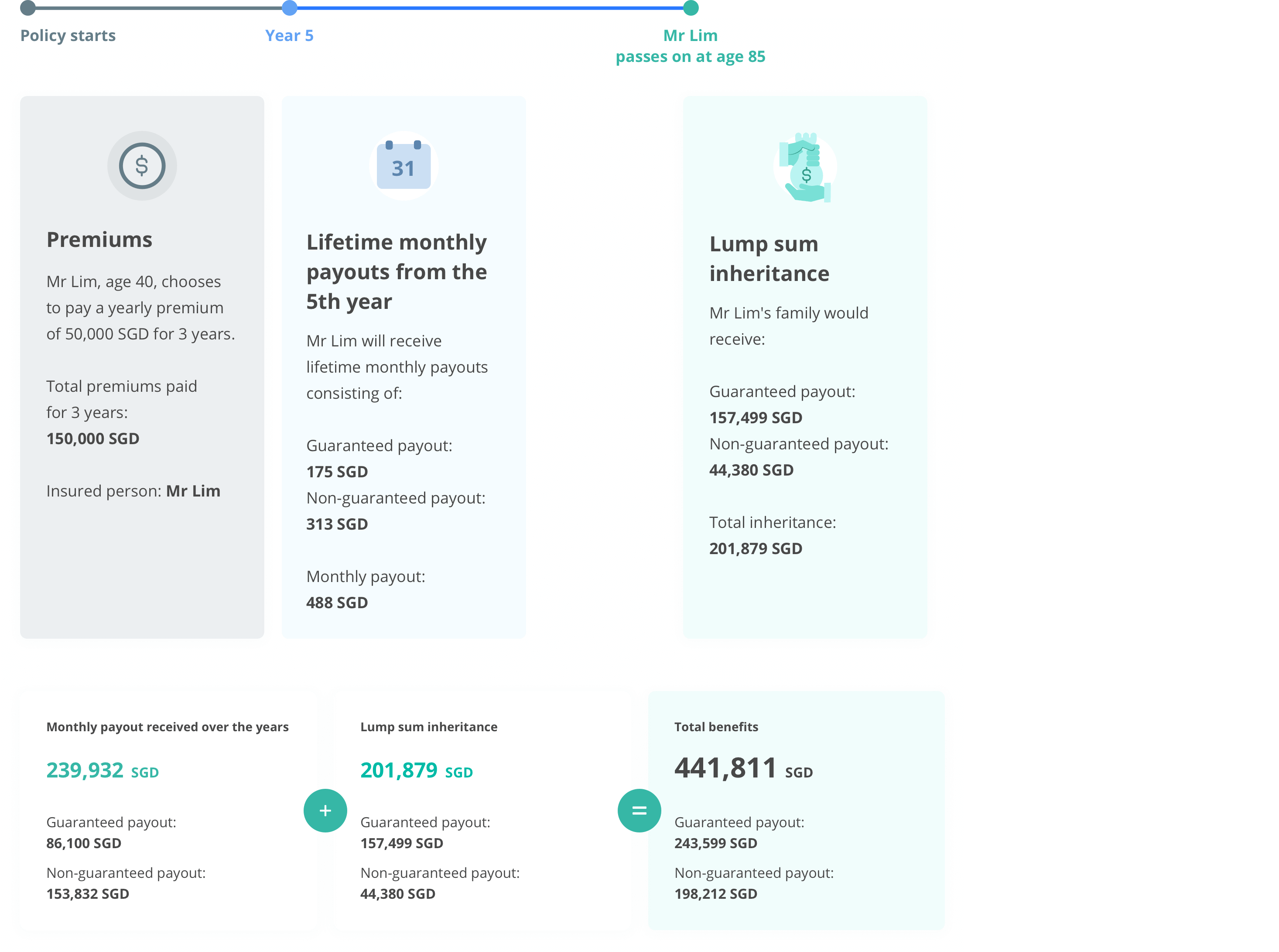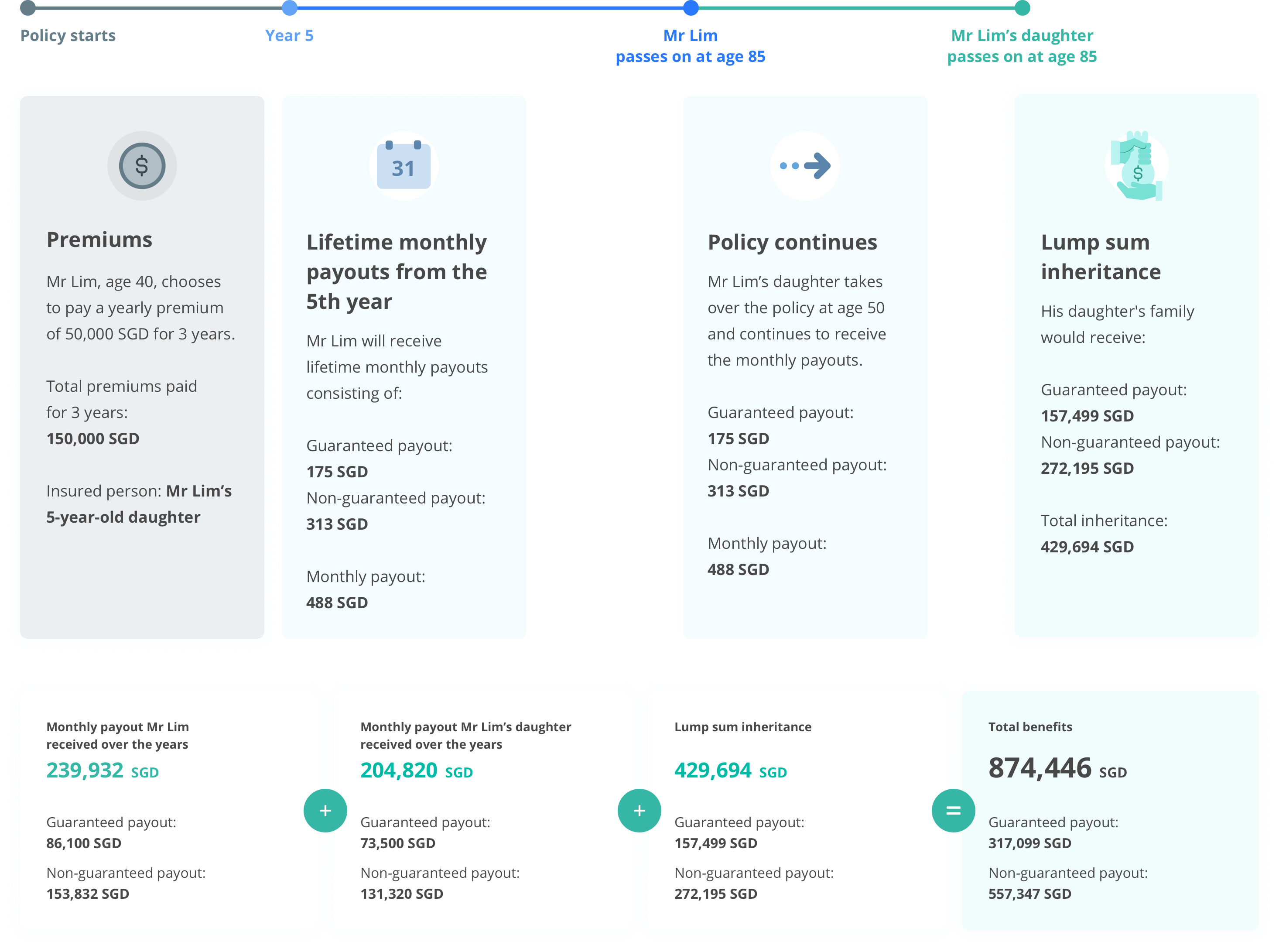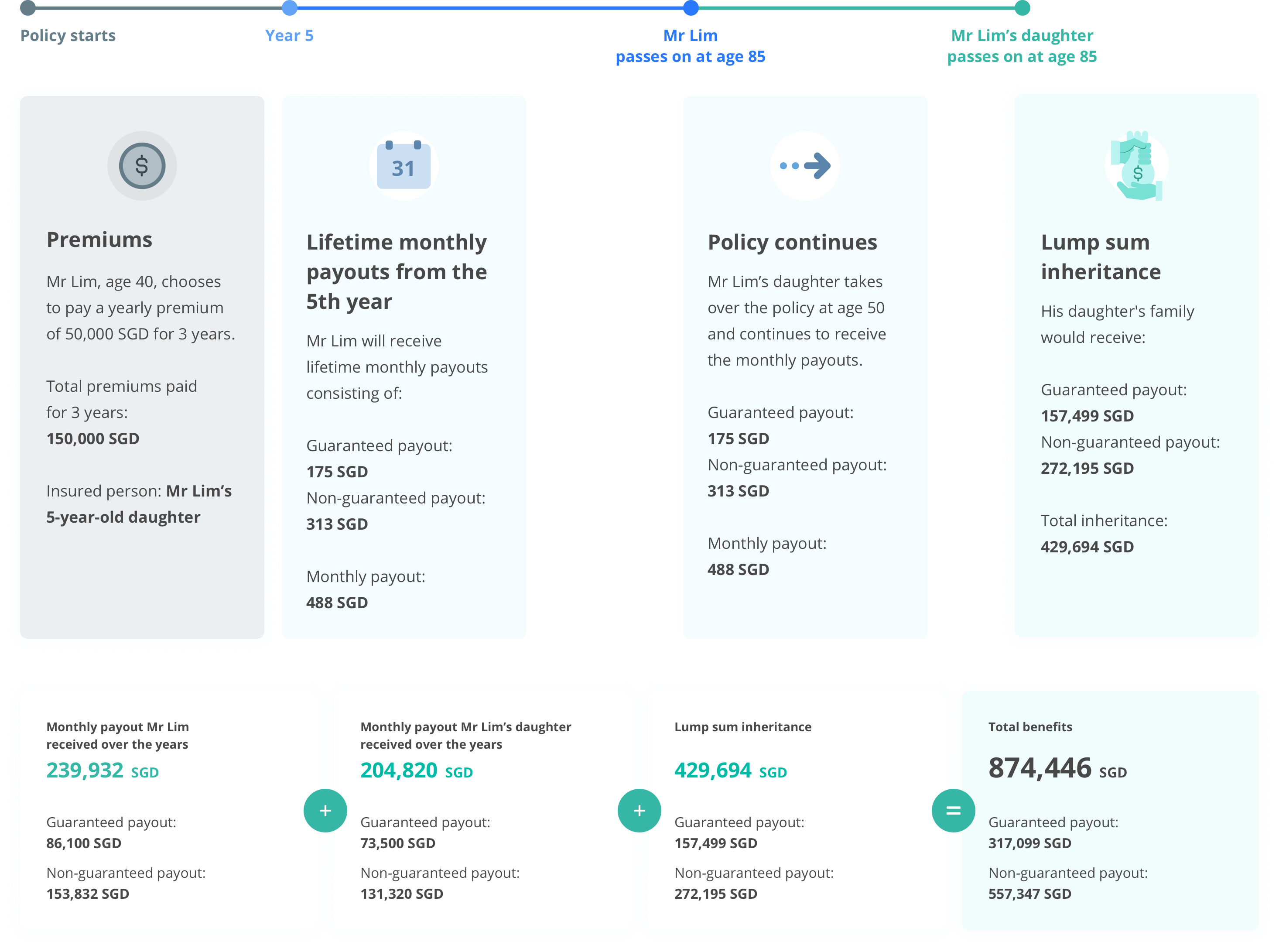 Before you apply
Eligibility requirements
Newborns who are at least 15 days old and discharged from hospital (if applicable)
70 years old (age next birthday)
Up to 3.90% per annum of your total premiums payable over 3 years, based on yearly premium mode. Your monthly payout consists of guaranteed income (1.40% per annum) and non-guaranteed payout (up to 2.50% per annum).
This refers to 105% of your total annual premiums paid plus non-guaranteed bonuses (if any), less any indebtedness.
A lump sum death benefit will be payable on a definite diagnosis of an illness that is expected to result in the life assured's death within 12 months of the diagnosis.
The diagnosis has to be supported by a registered medical practitioner and when required, to be confirmed by Great Eastern's appointed medical practitioner.
Policy Owners' Protection Scheme
This policy is protected under the Policy Owners' Protection Scheme which is administered by the Singapore Deposit Insurance Corporation (SDIC). Coverage for your policy is automatic and no further action is required from you. For more information on the types of benefits that are covered under the scheme as well as the limits of coverage, where applicable, please contact us or visit the Life Insurance Association (LIA) or SDIC websites (www.lia.org.sg or www.sdic.org.sg).
Important notes
GREAT Lifetime Income Special is provided by The Great Eastern Life Assurance Company Limited, a wholly owned subsidiary of Great Eastern Holdings Limited and a member of the OCBC Group. This plan is not a bank deposit and OCBC Bank does not guarantee or have any obligations in connection with it.
This document does not take into account your particular investment and protection aims, financial situation or needs. You may want to seek advice from a financial adviser before committing to buy the product. If you choose not to seek advice from a financial adviser, you should consider whether the product is suitable for you.
As buying a life insurance policy is a long-term commitment, an early termination of the policy usually involves high costs and the surrender value, if any, that is payable to you may be zero or less than the total premiums paid.
This document is for general information only. It is not a contract of insurance or an offer to buy an insurance product or service. It is also not meant to provide any insurance or financial advice. The specific terms and conditions of the plan are set out in the policy documents. If you are interested in the insurance policy, you should read the product summary and policy illustration (available from us) before deciding whether to buy this product.
We do not guarantee, represent or warrant that any of the information provided in this document is accurate and you should not rely on it as such. We do not undertake to update the information or to correct any inaccuracies. All information may change without notice. We will not be liable for any loss or damage arising directly or indirectly in connection with or as a result of you acting on the information in this document.
This advertisement has not been reviewed by the Monetary Authority of Singapore.
Information presented as at 4 January 2021.