Now reading:
How to make mocha bulletproof coffee
How to make mocha bulletproof coffee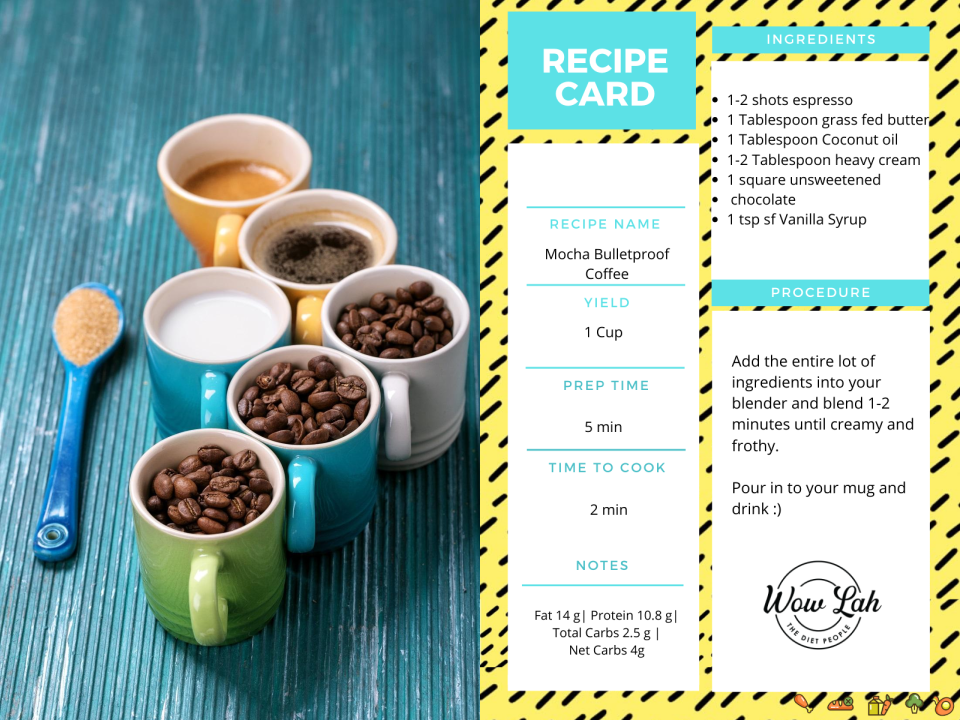 Ingredients:
1-2 shots espresso
1 tablespoon grass fed butter
1 tablespoon coconut oil
1-2 tablespoon heavy cream
1 square unsweetened chocolate
1 teaspoon vanilla syrup
Procedure:
Add the entire lot of ingredients into your blender and blend 1-2 minutes until creamy and frothy.
Pour in to your mug and enjoy :)
Find keto, gluten-free, vegan, and many more healthy food only at Wowlah.com!
Disclaimer
Any opinions or views of third parties expressed in the article above are those of the third parties identified, and not those of OCBC Bank. There may be links or hyperlinks in this page which link you to websites of other third parties (the "Third Parties"). OCBC Bank hereby disclaims liability for any information, materials, products or services posted or offered in the article above, or on the web-site of the Third Parties. OCBC Bank is not responsible for and makes no representations or warranties in respect of this article, or of any of the Third Parties' websites, nor in respect of any products, services or information provided by such Third Parties. OCBC Bank shall not be responsible or liable for any damage, loss, liability, expense or other consequences suffered or incurred by you, including without limitation, direct, indirect, special or consequential damage or economic loss, arising from or in connection with any reliance by you on this article, or your access to and/or use of the Third Parties' websites.
---