Now reading:
How to manage your cash flow in your Silver Years?
How to manage your cash flow in your Silver Years?
Budgeting was important in your younger years, as you approach your Silver Years, it becomes even more crucial. When you stop working, you will no longer have the benefit of a monthly salary, so managing your cash flow well will be crucial to enjoying a comfortable retirement.
Cash flow management sounds complicated but, when broken down into a few easy steps, doesn't require much effort.
Here are some tips and tools that can have you managing your cash flow like a pro.
1. Know where your money is going
The first step to managing your money is to know what you are spending on every month.
Tracking every single thing you spend on manually can be extremely laborious, but thanks to technology there are now more efficient ways to know where your money is going.
The simplest way to do so is to use a mobile tool like OCBC's Money In$ights that can be synced with your bank and credit card accounts, and which enables you to organise and categorise your spending.
When you pay by NETS, debit card or credit card, one advantage is that your spending amounts and the merchants you used will be logged and displayed in your account statements.
Using OCBC's Pay AnyoneTM app, you can make NETS or other purchases using your mobile phone. This includes taxi rides and meals at participating food centres and merchants. This is preferable to using cash as it will enable your spending to be automatically recorded.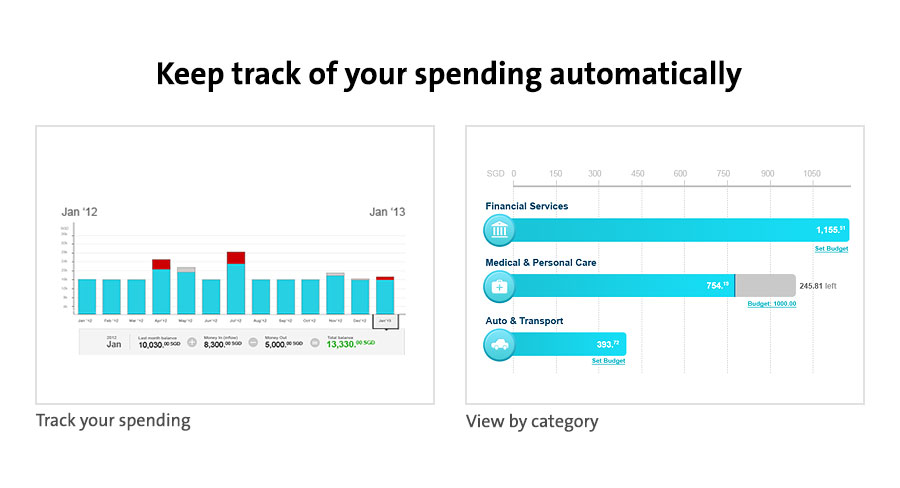 The tool enables you to visualise your spending with the help of graphs and charts that are generated based on your spending history. The app's cash flow graph helps you see at a glance where your money is going.
You can then access a summary of your spending by logging into your OCBC online banking account and check your e-statements, which provide you with a detailed account transaction history any time of the month.
2. Set budgets
Knowing your spending habits is half the battle won. The second half is to set budgets so you can limit your spending according to your financial goals. As you are approaching retirement, you will have a great incentive to save and invest more in the lead-up to your Silver Years.
When setting budgets, it's a good idea to be as detailed as possible. So instead of pledging to spend under a certain amount every month, break it down into different categories such as groceries, dining out, travel, transport, shopping and so on.
The easiest way to set budgets is to use a tool like OCBC's Money In$ights. Expenditure from your OCBC accounts is automatically categorised into popular spending categories, requiring minimal effort on your part.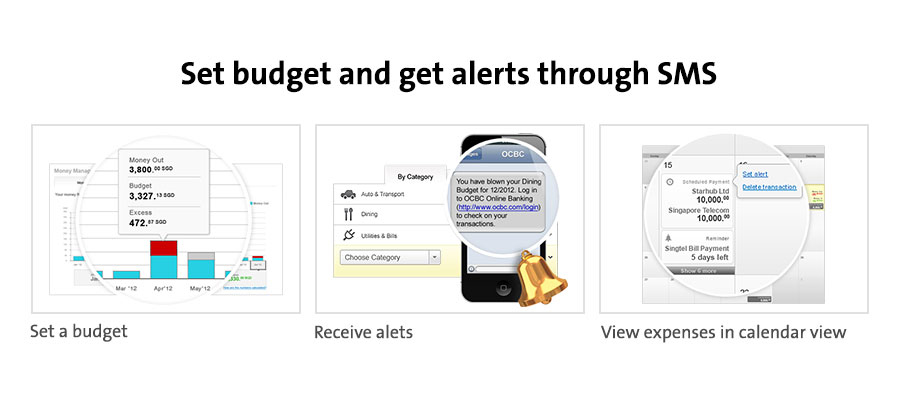 At any time during the month, you'll be able to see at a glance how much you spent on food, travel, transport and so on, thanks to graphs and statistics displayed by the tool. Knowing your spending allocation will allow you to figure out what you're overspending or underspending on.
Once you know where your money is going, you'll be able to set reasonable budgets that are aligned with your financial goals. You can set budgets according to category or a lump sum.
3. Stick to your budget
Obviously, a budget isn't very helpful if you don't stick to it. Luckily, there are many tools that can prevent you from overspending.
OCBC's Money In$ights also offers you the option of receiving alerts via SMS or email when you're about to go over one of the budgets you've set.
Another useful application is OCBC's One TouchTM, available for Touch ID-enabled iPhones running on iOS8 or newer operating systems, and selected Samsung smartphones with the fingerprint recognition feature running on Android 4.4 or newer operating systems.
The app lets you check your bank balances, latest transactions and credit card overview on your smartphone at the touch of a finger, so you can receive a little reminder of your remaining account balance. This can be helpful if you maintain a separate account into which you transfer your spending money, as you'll be able to see how much remains until the end of the month.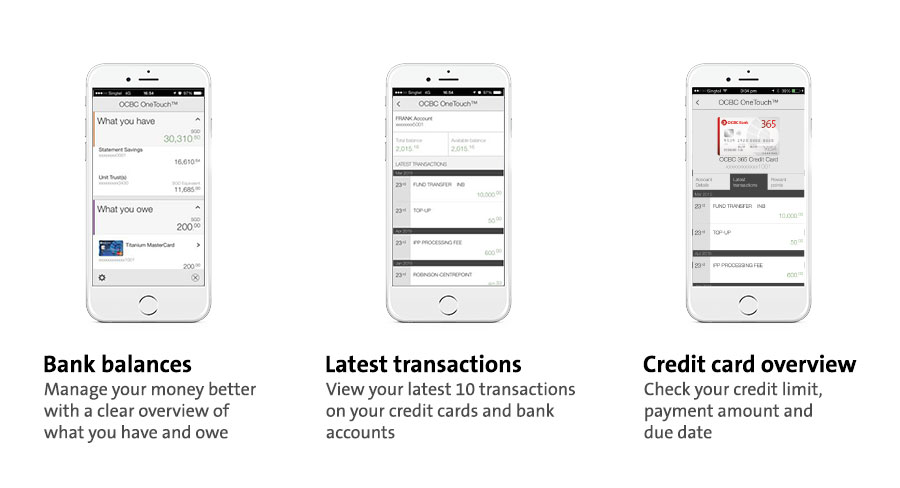 4. Achieve your savings goals
Putting aside a portion of your income towards retirement is essential. Some of this should be kept in cash as an emergency fund if you don't already have an adequate one or recently dipped into yours, while the rest can be invested with the goal of providing you with a retirement income.
We recommend you set aside this money at the beginning of each month or whenever you receive the bulk of your salary or other income.
What's more, whenever you receive a lump sum of money, whether from maturity of insurance policies, CPF withdrawals, pension plans and so on, it is important to manage it well and to resist the urge to spend it all. You can opt to invest the bulk of the money in vehicles that can offer you a regular income such as annuities products.
Transferring your retirement savings into the account you've set aside for investments is a breeze with OCBC's Mobile Banking application, which lets you log into your internet banking account and make fund transfers using your smartphone. The money in this account should be kept separate from your daily spending money, and used only for investments. Keeping the cash in a separate account also makes it easier for you to see at a glance how much you have earmarked for investment purposes.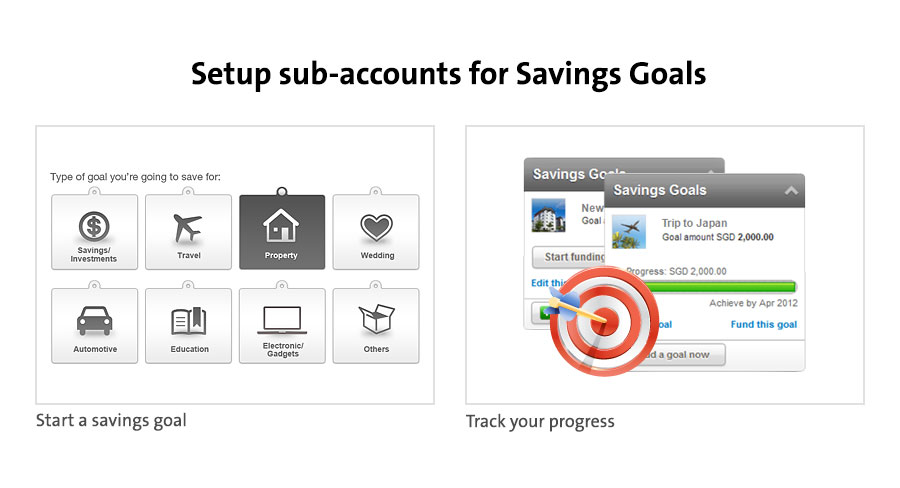 As you can see, successfully managing your cash flow can be done in just four easy steps. Before you know it, you'll be on the road to a speedy and happy retirement.
Start managing your cash flow with OCBC's Money In$ights
---
Did you find what you were looking for?
That's great! Is there anything else you would like to share?
Did you find what you were looking for?
This is embarrassing! How can we improve your experience?
An error occurred. Please check that you have input the correct information before re-submitting.
We are unable to capture your message at the moment. Please try again shortly.
Thank you for your feedback.
This will help us serve you better.