Now reading:
The value of digital deals and discounts for service-based SMEs
The value of digital deals and discounts for service-based SMEs
As SMEs in Singapore continue to manage the business impacts of COVID-19, it is still possible to create opportunity in adversity.
While no one can predict how long the COVID-19 pandemic will last, what is certain is that small and medium-sized businesses (SMEs) in Singapore can still look to find creative and innovative ways to deliver value for their customers and keep their business going now and in the future.
In these uncertain times, consumers are looking to spend less for the products and services they need so businesses that can offer not just great service but also great value will be in a better position to respond to this new reality, overcome the challenges and come back even stronger.
Bank on delivering better value
While more SMEs across various sectors of the economy have begun to resume day-to-day operations, these businesses still need to ensure that they can generate and maintain a positive cash flow especially as the coronavirus situation can change to disrupt the social and economic landscape again.
Aside from obtaining a low cost business loan like the Temporary Bridging loan, some businesses could also look to get creative in order to improve their financial situation. While it may sound counterintuitive, some companies have priced themselves lower by offering incredible value deals through online sales to generate revenue in the short-term.
For example, at the height of COVID-19 when borders were closed and movement restrictions were imposed, innovative brands in the travel and hospitality industry such as AirAsia and the Banyan Tree, launched post-pandemic promotions which customers could redeem when restrictions were lifted. This therefore enabled both brands to improve their cash flow even though they could not operate or serve travelers at the time.
AirAsia X launched the 'Unlimited Pass' – a RM499 one-year pass (excluding taxes and fees) for unlimited flights to Australia, Japan, South Korea, China and India – which are valid till June 2021. This base subscription model is helping the regional budget carrier bring in some much needed liquidity while also enabling AirAsia to earn more from additional charges that are not part of the conditions of the promotion as well as additional revenue from services such as travel insurance, baggage and seat selection fees. The scheme has grown so popular that AirAsia has also launched unlimited passes for the Malaysia and Thailand markets to promote domestic air travel within each country.
Meanwhile, the luxury hotel and resorts brand Banyan Tree, along with its sister properties Angsana and Cassia, launched an 'Ultimate Getaways' online flash sale that offered savings of up to 78% for each 3-days, 2-nights package, inclusive of daily breakfast for two. Purchased as e-certificates that could also be gifted to family and friends, the promotion was for selected hotels and resorts in Southeast Asia and Maldives, with customers able to redeem their stays through to December 2021.
Indeed, the success of such "use more, pay less" or "dream now, experience later" marketing and sales strategies is a smart way of crowdsourcing funds towards sustaining current cash flow which SMEs in Singapore, especially in the services sector could also adopt and modify to suit their respective business operations and goals.
Virtual offers – a real solution in these challenging times?
More than ever, companies need to be proactive and continue to think of different ways and solutions to ensure their business survives and thrives. As the AirAsia and Banyan Tree examples have shown, it may be useful for some of Singapore's SMEs that provide services to also consider offering discounted service package deals or unlimited services packages for a limited time period.
A potential idea for home cleaning, air-con maintenance, physiotherapists, spas and pet grooming service providers to consider is to offer packaged deals that offer lower per visit rates for a base menu of services. Meanwhile, barber services could consider offering unlimited annual passes for haircuts and even throw-in extras such as free shaves or beard trimming, which require regular maintenance, as add-ons when such unlimited annual passes are purchased. The same principle may also be applied by personal trainers who could possibly, if it is feasible and practical for them, to offer unlimited online group workouts for clients who sign up for personal training packages.
As a way of creating scarcity, a sense of urgency and FOMO amongst customers, businesses should consider releasing limited quantities of these virtual offers and promoting them for a limited-time period only. And as the Great Singapore Sale has been cancelled this year, perhaps SME services-based businesses may find it in their interest to hold a Great Services Sale instead to attract Singaporeans who are always on the lookout for great deals.
To help small to medium businesses better carry out their sales promotions and operations, digital tools such as social media platforms like Facebook and Instagram, text messages, e-commerce websites and appointment scheduling software to manage online bookings can be easily and affordably leveraged to create digital storefronts.
In relation to this, the Singapore government has also allocated more than $500 million in Budget 2020 to support local businesses in their digital transformation efforts. The provision of the Start Digital Packs – part of IMDA's SMEs Go Digital programme – will go towards facilitating companies in their adoption of e-payments, e-invoicing, cybersecurity, digital marketing, as well as more advanced digital tools.
Top service offerings for a better bottom line
Offering value deals and discounts online could be one possibility for Singapore's SMEs in the services industry to improve their short-term finances, which would help to better position them for the business challenges posed by the evolving coronavirus situation.
These SMEs should also take into account the need to go digital as e-commerce figures hit new highs in 2019.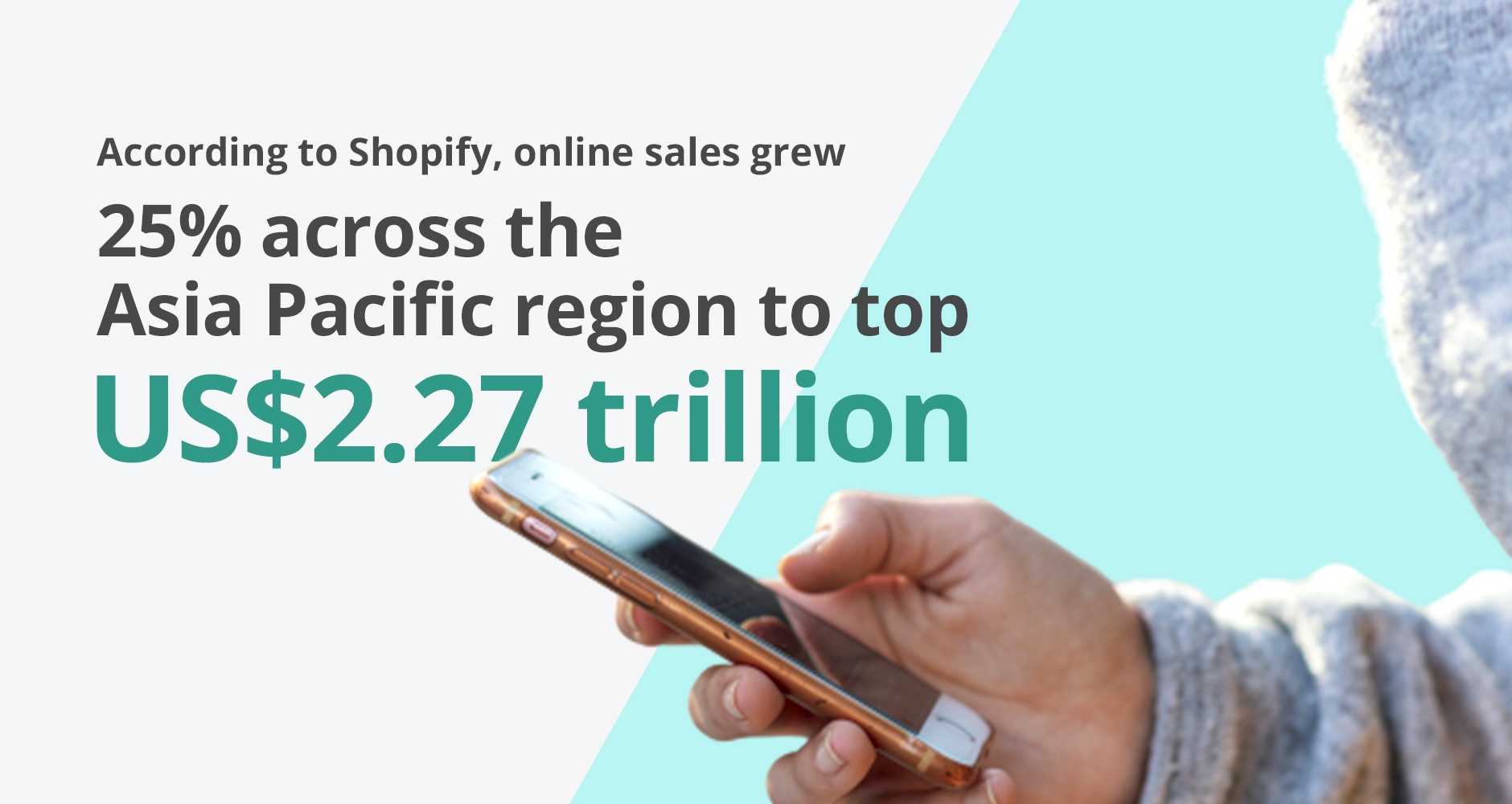 Source: Shopify, 2020
In addition to this, there is also an increasing consumer behavioral trend which shows that more and more customers are now spending even more time online to look out for opportunities to save money even before the global pandemic began.
Apart from these reasons, such value deals and discounts are also a great way for businesses to reach out to new groups of audiences to try out their services as well as reward existing customers for their loyalty, especially during these difficult times where they are more cautious with their spending. By doing so, this will help to put service-based business in a good position to retain customers and clients both during and beyond COVID-19.
Disclaimer
You may be directed to third party websites. OCBC Bank shall not be liable for any losses suffered or incurred by any party for accessing such third party websites or in relation to any product and/or services provided by any provider under such third party websites.

The information provided herein is intended for general circulation and/or discussion purposes only. Before making any decision, please seek independent advice from professional advisors. No representation or warranty whatsoever in respect of any information provided herein is given by OCBC Bank and it should not be relied upon as such. OCBC Bank does not undertake any obligation to update the information or to correct any inaccuracy that may become apparent at a later time. All information presented is subject to change without notice. OCBC Bank shall not be responsible or liable for any loss or damage whatsoever arising directly or indirectly howsoever in connection with or as a result of any person acting on any information provided herein. Any reference to any specific company, financial product or asset class in whatever way is used for illustrative purposes only and does not constitute a recommendation on the same.
---
Discover other articles about:
GET STARTED WITH US
Kickstart your journey with our Business Starter Kit
Gain insights and tips for your business