Now reading:
How activewear brand Kydra uses Invoice Financing to power growth and eliminate cash flow problems
How activewear brand Kydra uses Invoice Financing to power growth and eliminate cash flow problems
Kydra co-founders Jimmy Poh and Wong Dingyao first met during their stint studying together in university. Besides sharing the same dormitory, they were also gym buddies.
In the gym, they first conceived the idea of activewear that could be more functional. Jimmy was constantly misplacing his student card because it kept slipping out of his gym shorts, and Dingyao's phone once shattered after it dropped out of his shorts during a bench press.
After struggling to find activewear with practical pockets that were fashionable for both the classroom and the gym, the pair started prototyping their Kydra 2-in-1 Flex Shorts.
From two gym rats with a pocket problem, Kydra has grown into an 11-man team today with a turnover of a few million. OCBC had the chance to work with Kydra on their business needs, and we sat down with Jimmy to learn more about their expansion journey.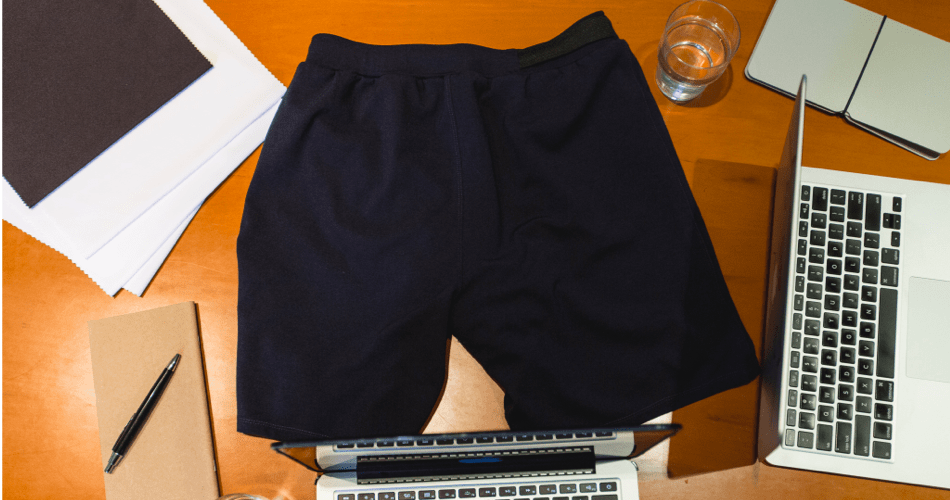 Can you share more about Kydra's humble beginnings?

After a good 6–8 months of proto-typing back and forth, we managed to create our first product and launched it on Indiegogo. We got good feedback on the product after making our (Kydra 2-in-1 Flex) Shorts. It was a product that, when worn, became a need rather than a want because it just made sense. Soon after, we started getting requests from our female friends to make a pair of functional products for women. We took a leap of faith, listened to their recommendations, and launched a women's line, and since then, 70-80% of our customers have been women.
Around this time, more people were also giving local brands a shot. To provide them with high-quality designs, we put a lot of effort into designing our activewear and custom material choices. Compared to global competitors, one of the most significant differentiating points is that our products are designed for the Asian body type and active lifestyles in tropical weather. The sizing and materials we use reflect this.
Our most recently developed material, dubbed "Kyro", is constructed to be lightweight and breathable for activities of all sorts. Infused with a quick-cool technology, Kyro dries quickly, leaving you feeling fresh.
We have also been laser-focused on our target audience. Our customers live an active lifestyle and are typically brimming with confidence and determination.
Every business has a COVID-19 story. How was Kydra's business impacted by the pandemic?
COVID-19 forced everyone to go digital, and as a digital-only brand, this had a positive impact on our business. Not only were more people forced online, but they became better educated and had increased trust in online shopping.
The other positive effect was the general shift towards personal health and wellness which spiked during the circuit breaker.
We saw this as an opportunity to promote an active lifestyle while we were stuck at home by collaborating with other like-minded partners.
Partnering with NTU, we launched a campaign, the "Penny for your Squat" challenge, with the intention of giving back to the community while getting the public involved using social media. This gathered a significant response resulting in hitting our target, a combined donation of $10,000 to the charity organisation - Food From The Heart, which runs food distribution programmes for the needy in Singapore.
What are some milestones that you are proud to have achieved recently?
It's the small wins that are the milestones for us.
To us, each member we add to our team is a milestone. We are proud to be part of someone else's journey in life. Today, we have 10 of us working full-time across logistics, marketing, content, and product design on Kydra.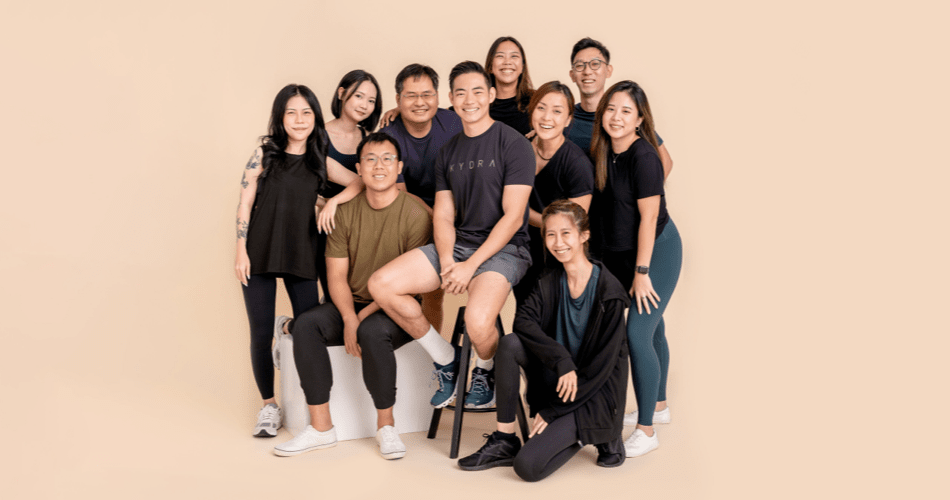 I am also thrilled that people are using Kydra. Every time someone tells us that our products are great for their activity, I count that as a win. Operationally, we've seen a consistent 60% revenue growth in the past few years. This development has also given us the confidence to pursue more growth opportunities. We hope to continue growing and providing great products to our consumers.
Currently, we're mainly selling in Singapore. However, we aim to provide our products to the other SEA countries to champion the Asian activewear scene one day. Another exciting opportunity is to open a brick-and-mortar storefront. Being a tangible brand in an intangible platform, we hope that we may allow our customers a new experience shopping with us by going retail.
It's exciting when you're growing your fledgling business. However, it can also be pressurising, and not to mention, costly. How are you managing your day-to-day finances, while planning for expansion?
As our company grows, we also have to increase our production. With a lead time of 4–6 months with each collection, it meant that in some months, our cash flow would take a significant hit.
We would require an injection of cash to help us through these months to counter this issue. The best solution for us was invoice financing, a short-term financing solution to help us with our production purchases. This way, we wouldn't lose any equity compared to receiving investments from VCs or Angel investors. Invoice Financing also meant that we only needed to pay interest when using the funds.
Using financing only for the exact amount and specified time period that you need
Expanding is a happy problem for any start-up. Nevertheless, these problems still have to be solved. For Kydra, sales have been on the uptrend as they benefited from more consumers going digital and keeping active. However, in order to keep up with demand and coupled with a lengthy six-month production lead time, the need for financing arose.
Working with the Kydra team, OCBC provided invoice financing at a competitive rate. Such financing allows Kydra only to use financing for a specific purpose and get financing for the exact amount they need – maximising its use.
OCBC is committed to supporting your business every step of the way. Our team will work to understand your business, and provide you with a range of products that best suits your needs. For SMEs with growing financing needs, like Kydra, invoice financing can give you the necessary cash you need to scale up, while also connecting you to other financing products that may speed up your expansion plans – be it opening a physical storefront or something else.

Disclaimer
You may be directed to third-party websites. OCBC Bank shall not be liable for any loss suffered or incurred by any party for accessing such third-party websites or in relation to any product and/or service provided by any provider under such third-party websites.
Any opinions or views of third parties expressed in this article are those of the third parties identified, and not those of OCBC Bank. The information provided herein is intended for general circulation and/or discussion purposes only. Before making any decision, please seek independent advice from professional advisors.
No representation or warranty whatsoever in respect of any information provided herein is given by OCBC Bank and it should not be relied upon as such. OCBC Bank does not undertake an obligation to update the information or to correct any inaccuracy that may become apparent at a later time. All information presented is subject to change without notice. OCBC Bank shall not be responsible or liable for any loss or damage whatsoever arising directly or indirectly howsoever in connection with or as a result of any person acting on any information provided herein. Any reference to any specific company, financial product or asset class in whatever way is used for illustrative purposes only and does not constitute a recommendation on the same.
---
Discover other articles about: