How it benefits you

Scan
Scan the NETS QR or PayNow QR to pay for your meals, shopping, taxi rides and more!

Transfer
Transfer funds seamlessly to your friends via mobile number or email address.

QR cash withdrawalNEW
Scan the QR code and withdraw cash at all
OCBC ATMs
islandwide.
Learn more
.
Direct access to STACKNEW
Access STACK seamlessly to track, exchange and redeem rewards points.
Learn more
.
Who you can pay
Pay your friends
OCBC Pay Anyone™ lets you pay everyone – including those on PayNow – using their mobile number, or email address. What's more, you can request payments easily using a generated QR code.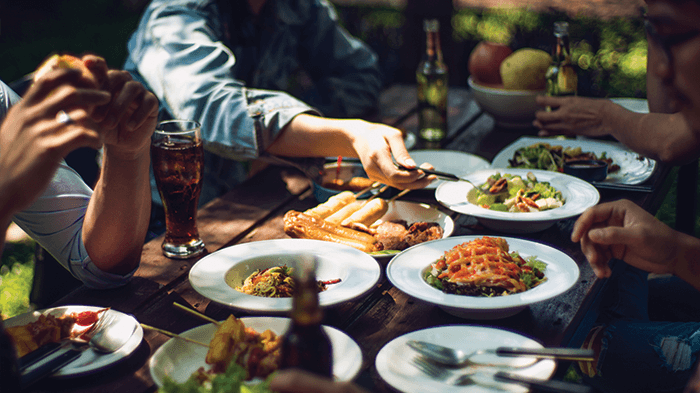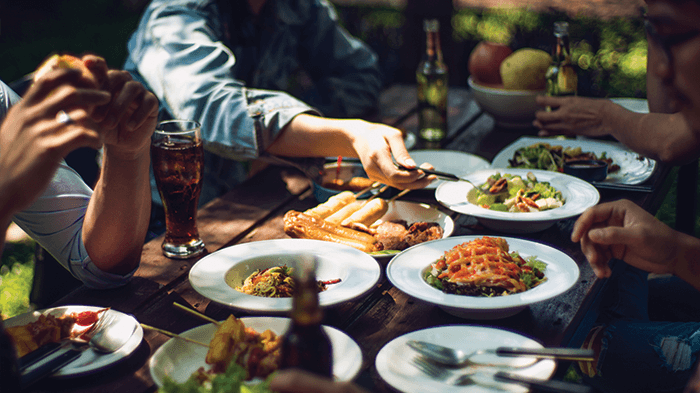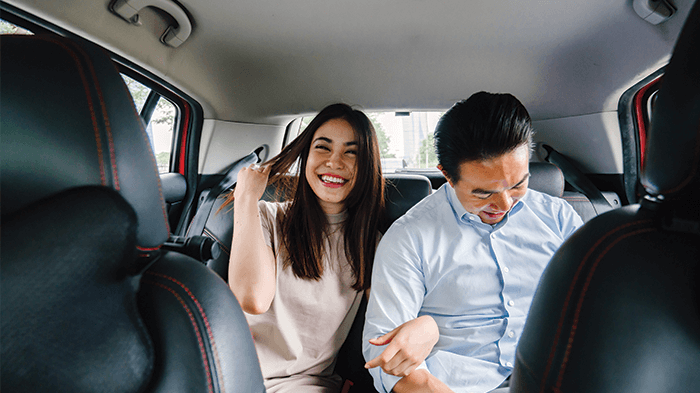 Pay the kopitiam uncle, taxi driver and more
No wallet, no worries. OCBC Pay Anyone™ lets customers make payments directly to a wide range of participating merchants – using their QR code. Now you can leave your wallet at home and just bring your phone.
Simply glance or touch to log in – no password required.
Scan the NETS QR or PayNow QR at participating merchants.
Select the savings account you want to pay from. Your transaction is complete – it's that easy!
Check out exclusive discounts and promotions by participating merchants.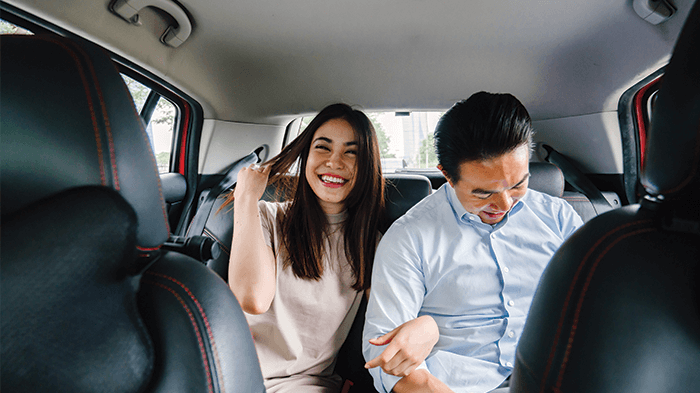 Pay your portion with the new "bill splitting" option
Need to split the bill? Pay Anyone™ now gives you the option of sending your friends their portion of the bill, split exactly the way you want it. Upon receiving your request on Pay Anyone™, they can transfer their portion of the bill to you.
Select your contacts to split the bill with.
Select your bill splitting preferences (split equally, or manually input each amount).
Confirm your details.
Send your request – and you're done!
You can send reminder on pending money request.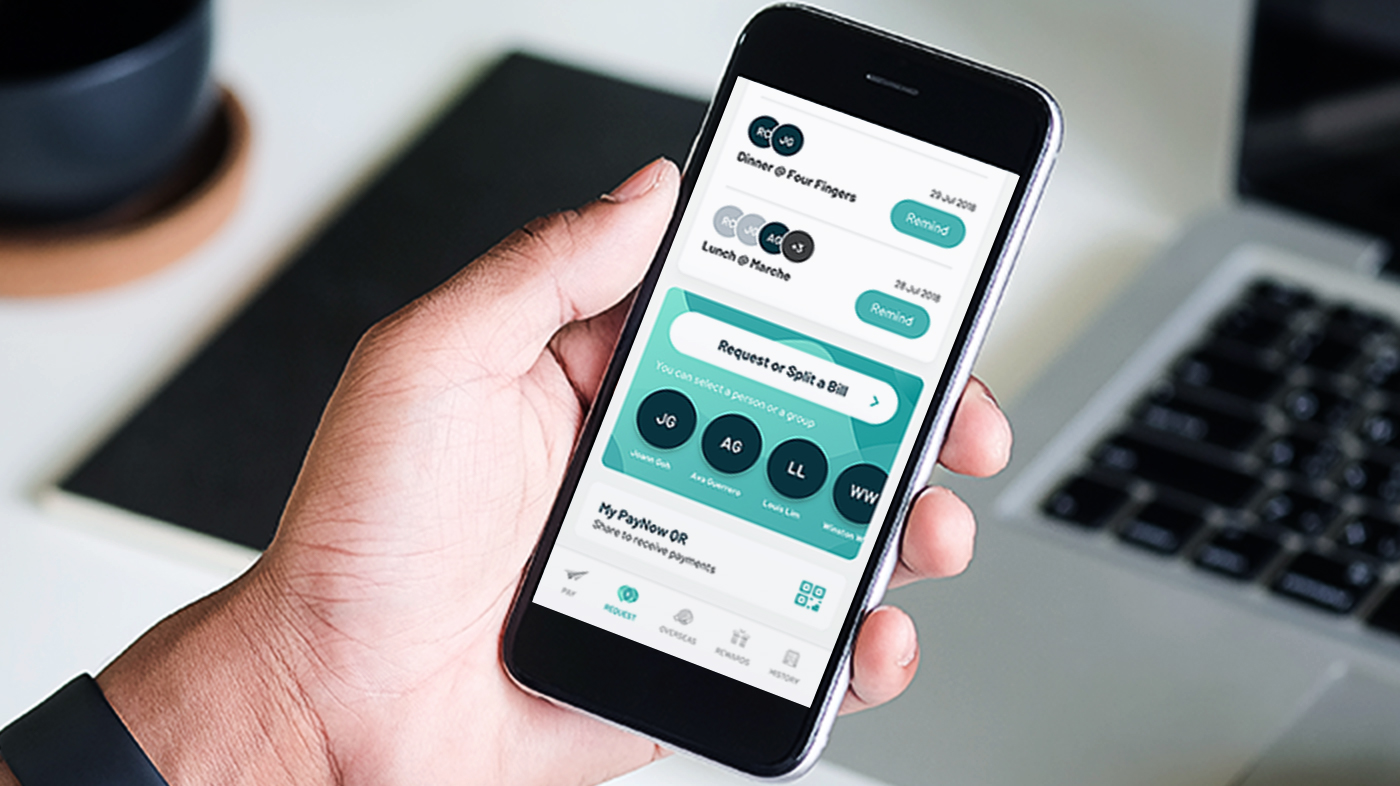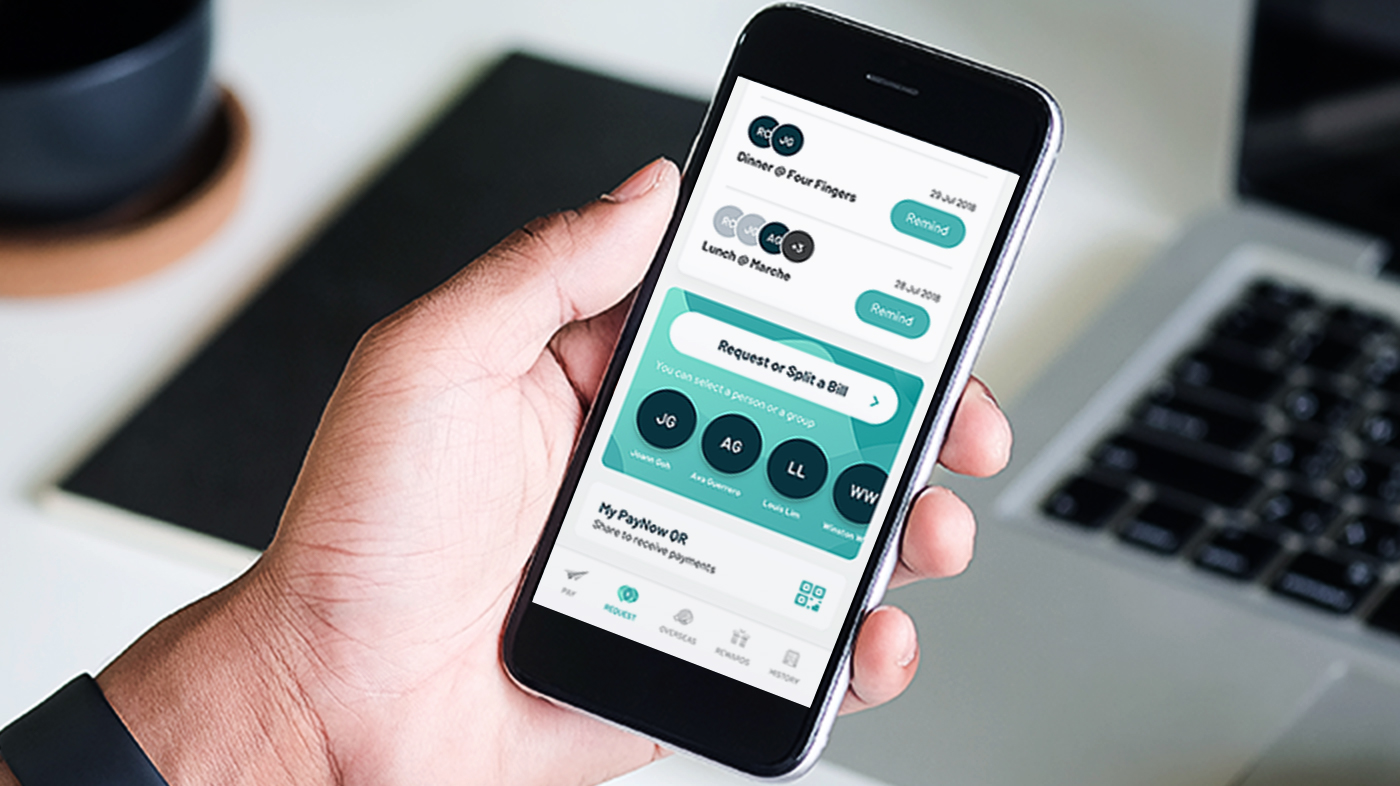 Download the OCBC Pay Anyone™ app today
FAQs
What is OCBC Pay Anyone™

What is the OCBC Pay Anyone app about? OCBC Pay Anyone™ app allows OCBC customers to send money to anyone and make NETS QR purchases up to a daily limit of S$1,000. You can pay for your meals, shopping; taxi rides via QR code at NETS terminal at participating merchants and food centres. You can also request for money via a personalised QR code.
What is the daily transaction limit?
The limit is capped at S$1,000 daily.
How do I know the payment is secure?
You are required to login to OCBC Pay Anyone using Online banking access code and PIN followed by an OTP sent to your registered mobile no with OCBC Bank to make payment to NETS merchants or send money to anyone.
Do I need to pay for OCBC Pay Anyone service?
No, it is free of charge.
What should I do if I lose my phone?
If you lose your mobile phone, please call us at 1800-363 3333 (or +65 6363 3333 from overseas) to deactivate your OCBC OneTouch™/OneLook™ on Pay Anyone Alternatively, you may register using another phone and the previous OCBC OneTouch™/OneLook™ on Pay Anyone will be de-registered automatically.

How to use OCBC Pay Anyone™

What do I need to use OCBC Pay Anyone? You need at least an OCBC Online Banking account, an OCBC Savings or Current account and a supported smartphone. Please refer to point 5 for a list of supported smartphones.
How can I enable this service? Download the Pay Anyone from the App Store or from the Play Store for iPhone or Android mobile phone respectively.
How do I activate OCBC OneTouch™/OneLook™ on Pay Anyone app? To activate the service, tap on the fingerprint/Face ID icon on Pay Anyone login page. You will be promoted to perform a one-time activation using your Online Banking Access Code and PIN, followed by an OTP sent to your registered phone number with OCBC Bank. As security measure, it is recommended that you only store your own fingerprint/Face ID on your mobile phone as anyone else who has access to your mobile phone is able to make payments via OCBC Pay Anyone app.
Can I activate OCBC OneTouch™ / OneLook™ for Pay Anyone on multiple devices? No. You can only activate OCBC OneTouch™ / OneLook™ on one device at any time. Please note that if you activate OCBC OneTouch™ / OneLook™ on another device, the device that was previously activated will be deactivated and the new device will be activated with OCBC OneTouch™ / OneLook™.
What are the eligible platforms and mobile devices supported? If you lose your mobile phone, please call us at 1800-363 3333 (or +65 6363 3333 from overseas) to deactivate your OCBC OneTouch™/OneLook™ on Pay Anyone Alternatively, you may register using another phone and the previous OCBC OneTouch™/OneLook™ on Pay Anyone will be de-registered automatically. •IOS √ iPhone with at least iOS10 and above •ANDROID √ Android OS 4.1 & above OCBC OneTouchTM: Supported on iPhones running on iOS 10 & above, Samsung devices running on Android 4.4 and above, or other Android devices running on Android OS 6.0 and above with fingerprint recognition capabilities. OCBC OneLook™: Supported on iPhone X. As a security measure, jail-broken devices are not supported.
How do I deactivate OCBC OneTouch™/OneLook™ on Pay Anyone via QR service Step-1: Login to the app Step-2: Tap on the menu Step-3: Tap on "Setting" Step-4: Tap on "Log in to with OneLook/OneTouch" to deactivate OCBC OneTouch™/ OneLook™"
Can I transfer money to the recipients through Mobile no and email ID using OCBC Pay Anyone app? Yes. You can transfer money to the recipients through mobile number, PayNow QR and email ID using OCBC Pay Anyone app. 

When to use OCBC Pay Anyone™

Send money via QR:
a) Is there a one-time registration set up regardless of send or request for money?

yes.

Step 1: Register with PayNow by linking your mobile number to your account number, so that the payer can send money directly to your account
Step 2: Download and install OCBC Pay Anyone app from App store or Google Play.
Step 3: Do a one-time setup using your Online Banking Access code and PIN followed by an OTP
Request Money:
a) 1. How do I generate my personalised OCBC QR Code using this app?

Step 1: Tap on the menu, select 'My PayNow QR' fingerprint/Face ID.
Step 2: Enter the requested amount.
Step 3: Tap on "Share QR code" button.
Step 4: Select the appropriate messaging app such as Whatsapp, SMS, email, etc, to send the QR code to the recipient.
Make payment to merchants/food centres using QR code
a) Where can I make payments using QR code?

You can make payment using QR code at participating merchants and hawker stalls that have NETS QR Terminals. Please visit the list of merchants here. You can also pay for your meals at participating hawkers. View full list of hawkers here.

b) How do I make NETS QR payment for my purchases via this app?

i. Merchants

Step 1: Login to Pay Anyone app
Step 2: Scan the QR code generated at the merchant's NETS terminal
Step 3: Select account to pay from and tap on "Confirm Payment" button
ii. Food Centres

Please check the payment amount with the hawker before you proceed with these steps:

Step 1: Login to Pay Anyone app
Step 2: Scan the QR code generated at the merchant's NETS terminal
Step 3: Enter amount, Select account to pay from and tap on "Confirm Payment" button