Now reading:
Managing your personal finances while living overseas?
Managing your personal finances while living overseas?
Managing your personal finances while living overseas? A young Singaporean shares with us her challenges
When we were younger, managing our money didn't go much beyond just making sure we spend within what our parents have given us.
When we finally receive our first pay cheque, we become responsible for managing the money we earn, and how we choose to spend it. This need to be responsible over our own finances is even more real if we are living overseas on our own, away from our family.
Cindy Teh, a Singaporean who is currently in her late 20s, is one such individual who knows what it's like living alone in a foreign country. After graduating from university in 2011, Cindy worked in Singapore for a year before deciding to embark on a new journey. She wanted to broaden her horizons and to experience living and working in a foreign country.
Moving (And Living) Overseas
In 2012, Cindy packed her bags and left for New Zealand (NZ). She chose NZ, as it offered her the opportunity to get a 6-month working holiday visa, which was applicable for Singaporeans who are under the age of 30. A few months after she arrived in NZ, Cindy found a full-time job and was able to get a work visa.
In total, she spent five years in NZ, six months in Australia and another six months in Europe. Cindy recently returned from Europe to Singapore for a short while and we were able to meet up with her for a short catch up session.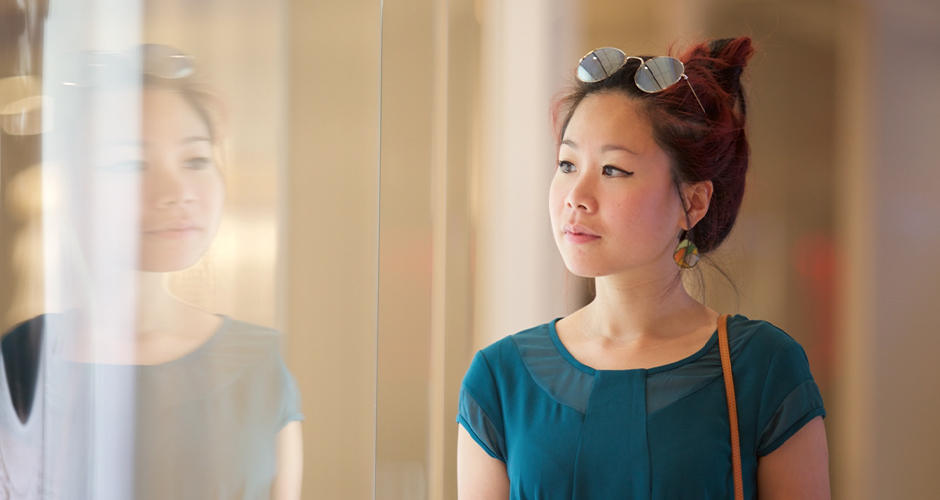 DollarsAndSense (DNS): Not many Singaporeans have lived overseas for an extended period of time, let alone for years. What prompted you to move to NZ in the first place?
Cindy Teh (CT): Since young, I've always wanted to live in another country besides Singapore, and meet new people, make new friends and explore new places. After working in Singapore for a year, I managed to save enough and was able to pursue this goal of mine!
DNS: You shared with us briefly (before this interview) that you were able to earn a little more in NZ, compared to your previous job in Singapore. One of the things that we noticed is that when it comes to living overseas, many Singaporeans underestimate the cost of living. How was that like for you? Were you able to save much?
CT: This is not something I'm particularly proud of but no, I didn't save a lot in NZ. There were many reasons for this – I was young and clueless about personal finance. I splurged a lot on expensive dinners and was frequently living from paycheque to paycheque. Most months, I would be down to my last dollar even before payday. It was basically a YOLO lifestyle, which I reasoned to myself, was okay, since I was literally living my dreams of travelling to a new country.
One of the things with living overseas on your own is that you incur a lot more expenses than you would in Singapore. For example, I needed to buy and maintain a car (gas, car insurance, servicing, repairs), pay rent, groceries (weirdly expensive in NZ) and my own personal health insurance. These costs add up. The tax was pretty high as well.
On hindsight, I really could and really should have saved much more.
Managing Money While Travelling
Managing our own finances while we are living in Singapore, a country that we are familiar with, isn't easy. For travelers like Cindy who are living alone in a foreign country, this is even more challenging.
DNS: Your journey has been very different from your peers. Most of them would have got a job after graduation, work for a few years, settle down, get married, buy a home and have kids. In comparison, how does yours look like?
CT: I got a job after graduation and worked for a few years, in Singapore and NZ. I guess that's where the similarities end!
I've moved around a lot more than most people my age. My life is fluid and nothing is set in stone (yet). I do however have plans to settle down in a couple of years, get married, have a home and kids.
DNS: With the travelling lifestyle that you have, what are some of the financial challenges that you face?
CT: Moving around means that I had less opportunities to save for the future, as the money that I save usually goes to flights, visas, currency conversions, transport, insurances (paying twice – for Singapore and the countries I live in).
Taxes are usually higher in other countries as well which impacts the amount I am able to save.
My career is also "less stable" as I'm always moving around, so I have to freelance whenever I don't have a "real" job. The freelance life is not for everyone, as you have to deal without job security or a fixed income.
Sometimes you are forced to accept lower–paid jobs because they are still better than not having any jobs. Whenever I travel between places, I also have to factor in transport expenses, be it flights or buses. Depending on the accommodation I have, I might not be able to cook, so my food costs go up.
If I don't have Wifi, then I won't be able to work, or I'll have to pay extra for Wifi. If I lose something important, or my passport/laptop gets stolen, that's additional expenses.
DNS: If you could travel back in time to advise your 22–year old self, what would it be?
CT: I will tell my younger self to learn to live within her means! Stop cabbing everywhere and going to a new restaurant every other day. You don't need those! I will also tell her to enforce the discipline of learning how to save, and to start investing earlier. This will make it easier for her to accomplish her dreams of travelling around the world.
DNS: If given a choice, which country would you hope to retire at?
CT: At the moment, I'll like to retire in NZ or Canada. Having lived in NZ, I know that it's going to be a great place to retire. But I've not lived long-term in Canada before. From the few visits I had, it seems like a nice place to retire at. In both countries, language is not an issue, the people are awesome and they are both relatively safe/stable countries which are close to nature.
DNS: We know you still want to travel, but are you worried about your long–term future such as your retirement?
CT: To be honest, I have never really thought about retirement. Right now, I think I will be pretty bored if I were to stop working. Personally, I would much rather prefer semi–retirement, where I only need to work a few days each week, and yet not have to worry about money.
Even though I haven't started planning, I am quite confident that I will be able to achieve my goals once I set my mind on it. I'm not done travelling (yet). But what travelling and living in different countries taught me about money is that anything is do–able, as long as you live within your means and manage your money wisely.
DNS: How do you intend to start investing?
CT: I have already done so! I started investing in Bitcoin in 2017. Basically, I started thinking I needed to invest and everyone was talking about Bitcoin so I took the plunge to get started. I admit, there was a little of FOMO (fear of missing out) that got into me.
Moving forward, I definitely have intention to start investing as I think it's important for me to build up passive income streams if I want to continue travelling, or to live my life in the way that I prefer.
I'm quite optimistic about the future. Even if I want to settle down, have kids, I'll want to work less and spend more time with them. So, I am hoping to build up different sources of passive income streams over the next few years. But I know I need to start off by first building up my investing knowledge.
This interview was conducted by DollarsAndSense. All information shared by the interviewees are their personal thoughts and do not necessarily represent the views of DollarsAndSense or OCBC.
Disclaimer
The information provided herein is for general information only. It does not take into account the specific investment objectives, financial situation or particular needs of any particular person, and does not constitute an offer or solicitation by OCBC Bank to provide loan or financing to any particular person or to enter into a transaction.
No representation or warranty whatsoever in respect of any information provided herein is given by OCBC Bank. All information presented is subject to change without notice. OCBC Bank shall not be responsible or liable for any loss or damage whatsoever arising directly or indirectly howsoever in connection with or as a result of any person acting on any information provided herein. Any reference to any specific entity, authority, area, figures, property or asset class in whatever way is used for illustrative purposes only and does not constitute a recommendation on the same.
The contents of this article are considered proprietary information and may not be reproduced or disseminated in whole or in part without OCBC Bank's written consent.
Start planning with us
Get started on your journey with OCBC Life Goals
Find out how close you are to your retirement goal.
Or need help planning for your goals?