Now reading:
OCBC and Frasers Property collaborate for the future of sustainability
OCBC and Frasers Property collaborate for the future of sustainability
Building the dream team for carbon neutrality
Frasers Property is a multinational real estate company that has become the first SGX-listed real estate company to commit to net-zero carbon by 2050, encompassing all three emission scopes across their value chain. It invests, develops and manages a diverse, integrated portfolio across five asset classes and has total assets of approximately S$40.2 billion as at 30 September 2022.
As its customers shift towards sustainable lifestyles, a greater awareness of sustainable business practices is necessary to improve competitiveness in the industry.
The building and real estate sector contributes about 40% of global emissions, and thus, Frasers Property recognises the importance of decarbonising the sector, embedding sustainability principles in their policies, investments and partnerships across the value chain.
OCBC's collaboration with Frasers Property in sustainability dates back to September 2018, with the first green transaction that OCBC supported raising S$1.2 billion in proceeds. The five-year term loan was used to refinance existing loans relating to the development of Frasers Tower1, a 235-metre tall Grade A office development in Singapore's core Central Business District.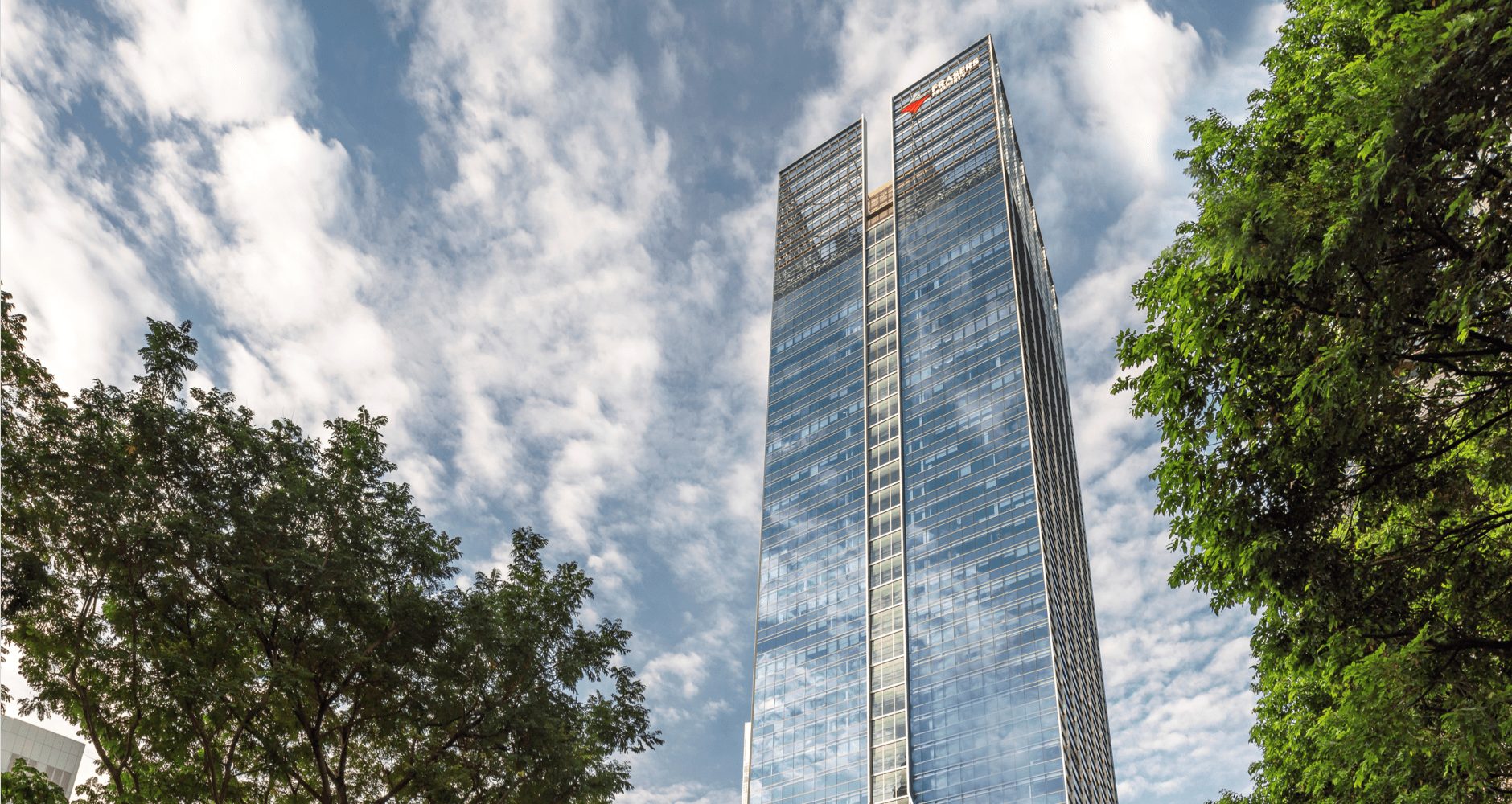 This syndicated green loan followed the establishment of a Green Loan Framework under the Green Loan Principles and would fund projects that meet Frasers Property's corporate values and the eligibility criteria set for green commercial buildings under the Green Loan Principles.
Since then, OCBC and Frasers Property have entered into many sustainable finance transactions across bonds and loans, marking many 'first's in the market, and OCBC's Sustainability Office was appointed Sustainability Coordinators for many landmark sustainable finance transactions. For example, OCBC was appointed as Frasers Property's green finance adviser and a joint lead manager and bookrunner of the recent green bonds issuance in September 2022.
Samuel Gan, Head of Debt Capital Markets at the Singapore Exchange, commented that there was a growing interest from issuers to issue and list green, social, sustainability and sustainability-linked bonds2.
"Such labelled bonds provide tangible benefits to issuers. This includes tighter pricing and improved investor diversification. Many institutional investors are now incorporating ESG [environmental, social and governance] criteria into their investment decisions and running sustainability-related mandates," he said.
OCBC's advisory support on sustainable lending and sustainable financing structures made Frasers Property's launch of Singapore's first green retail notes in September 2022 possible. Frasers Property continues to build momentum towards realising its sustainability goals, which include financing a majority of its sustainable asset portfolios with green and sustainable financing by 2024. It also stands as one of the largest issuers of sustainable financing debt instruments among SGX-listed companies.
Frasers Property's journey to becoming more sustainable has been multi-pronged in the last few years, and one area it has focused on has been finance. Mr Loo Choo Leong, Group Chief Financial Officer of Frasers Property, said: "We are encouraged by the financial markets' recognition of our strong sustainability credentials and the Group's financial strength. One of Frasers Property's sustainability goals is to finance the majority of our new sustainable asset portfolio with green or sustainable financing by 2024. We are pleased with our progress thus far, having secured over S$9 billion of green or sustainable financing across the Group since our first green loan in September 2018."3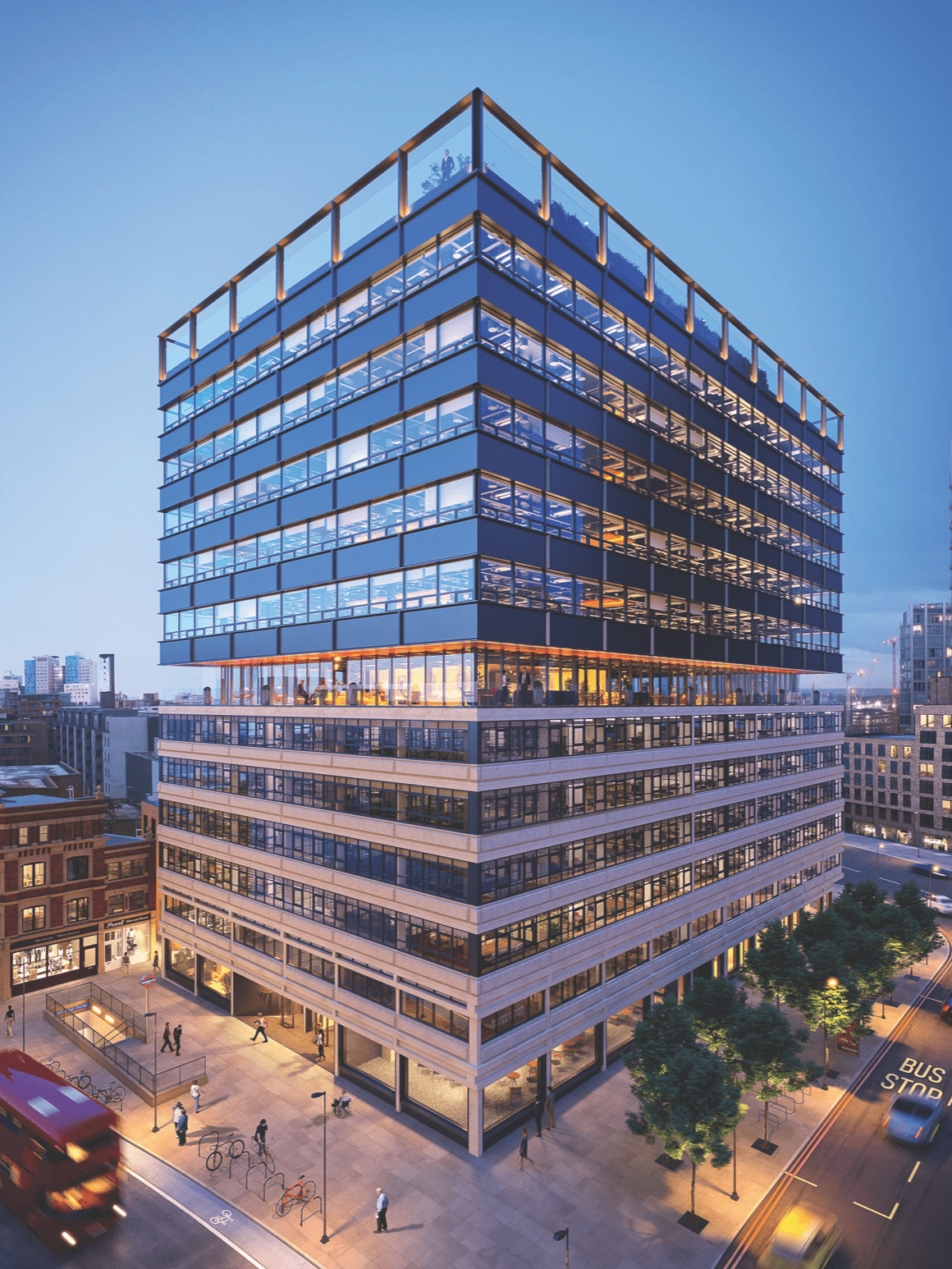 OCBC's own commitments to becoming sustainable
OCBC also has a strong ambition to contribute to greener development. Recognizing that the way for the Bank to maximise its impact is by supporting its clients' decarbonisation efforts, the Bank joined the United Nations-convened Net Zero Banking Alliance (NZBA) in October 20224, reinforcing its commitment towards achieving net zero and supporting a sustainable future.
As a signatory of the NZBA, OCBC commits to various short-, medium-, and long-term targets, including: reducing attributable GHG emissions from lending activities to align with pathways to net-zero by 2050 or sooner, setting 2030 targets (or sooner) or 2050 targets within 18 months of joining the NZBA, and annually publishing the Bank's financed emissions and disclosing progress against the Bank's sector specific transition strategy.
Said Ms Helen Wong, Group CEO of OCBC Bank, "For our part, joining the Alliance reflects our commitment as a Group to achieving net zero not just in our operations but also in our lending and investments businesses."
Opening the door to a greener future
OCBC's partnership with Frasers Property extends beyond just sustainable financing. The Bank provides advice on sustainability matters where needed, and is constantly leveraging its extensive network of sustainability partners to support Frasers Property's sustainability strategy. These gave Frasers Property a greater capacity to adopt more sustainable practices and adapt to the needs of future generations.
Raising awareness of sustainable practices
OCBC has also been very active in other sustainability initiatives, such as the sustainability road show organised in collaboration with Frasers Property, Charge+5 and the EV car dealer Wearnes, which was held at Frasers Property's retail mall Waterway Point in March 2022. It helped to raise awareness of green transport options, including accessibility to EV charging at Frasers Property's malls, aligned with Frasers Property's net-zero carbon commitment and support of the Singapore Green Plan 2030.
A blueprint for future collaborations?
Proactive management of ESG issues has become a norm for companies transitioning their business operations in order to cater to the needs of a new generation of consumers, and the collaboration between Frasers Property and OCBC has been effective in opening new avenues to sustainable development.
The collaboration between financial institutions and real estate sector players can help companies in advancing their sustainability journeys. With the right support from like-minded stakeholders, meaningful lasting impact can be created in the sector.
OCBC and Frasers Property share the same vision of building a sustainable future. Our financing of green loans is one of the many ways we add value to Frasers Property's sustainability journey.
Disclaimer
You may be directed to third-party websites. OCBC Bank shall not be liable for any loss suffered or incurred by any party for accessing such third-party websites or in relation to any product and/or service provided by any provider under such third-party websites.
Any opinions or views of third parties expressed in this article are those of the third parties identified, and not those of OCBC Bank. The information provided herein is intended for general circulation and/or discussion purposes only. Before making any decision, please seek independent advice from professional advisors.
No representation or warranty whatsoever in respect of any information provided herein is given by OCBC Bank and it should not be relied upon as such. OCBC Bank does not undertake an obligation to update the information or to correct any inaccuracy that may become apparent at a later time. All information presented is subject to change without notice. OCBC Bank shall not be responsible or liable for any loss or damage whatsoever arising directly or indirectly howsoever in connection with or as a result of any person acting on any information provided herein. Any reference to any specific company, financial product or asset class in whatever way is used for illustrative purposes only and does not constitute a recommendation on the same.
---
Discover other articles about: