Now reading:
5 Reasons Why Online Accounting Is Important for Your Business
5 Reasons Why Online Accounting Is Important for Your Business
Accounting is the backbone of all businesses. It allows business owners to keep track of their finances, performance and budget for the future.
However, accounting can easily take a backseat due to its time-consuming nature. In fact, Xero's study found that small business owners spend an average of 15.5 hours a month manually importing and reconciling their bank statements.
By leveraging online accounting technology, SMEs can reduce stress and achieve greater success for their businesses.
Five real business impact of online accounting
1. Improve cash flow management with real-time visibility into accounts
Cash flow management can make or break a business, with up to 82 percent of business failures being attributed to poor cash management. Staying on top of the business' financial health meant having full visibility of the accounts and this can be easily accomplished with bank feed and complementary app integration which allows business owners to view updates in real time on various devices. With that, business owners can make decisions based on accurate, updated financial data.
2. Increase access to working capital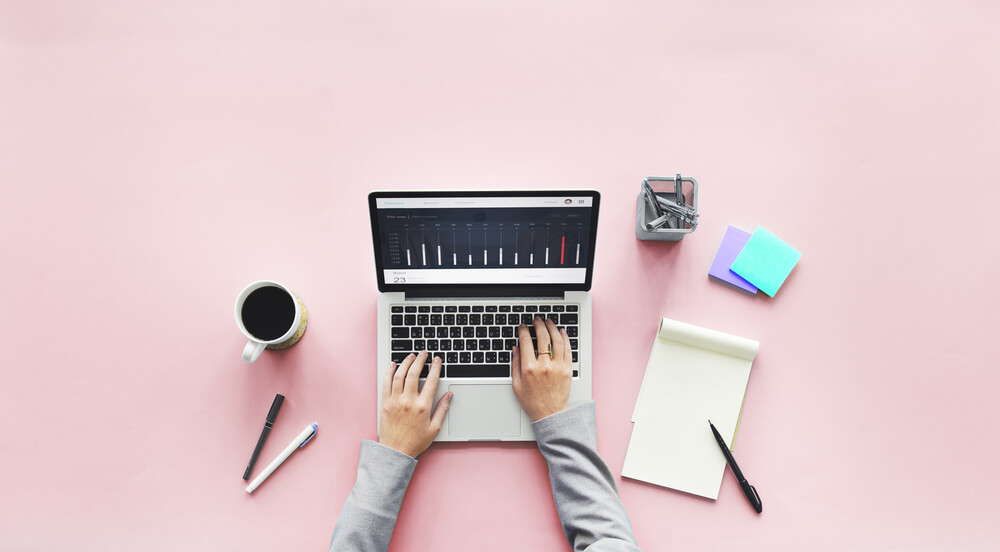 With online accounting, small businesses are able to ensure the integrity and accuracy of their accounts, placing them in a better position to prove they are viable for a loan and shorten the loan application process.
3. Reduce manual and routine work
By leveraging technology, businesses can reduce time spent on manual data entry, chasing late payments, reconciling accounts, preparing invoices, and dedicate the extra time and resources to activities that directly add value to the business.
4. Shorten the payment cycle
Xero's research reveals that businesses spend around 25 days a year chasing overdue invoices. With online accounting, they are able to shorten the number of days in between invoicing and getting paid (2015-2017), from 43 to 30 days in Singapore.
This is in part due to the e-invoicing function within the online accounting platform which allows businesses to create and issue invoices digitally, and accept payments via various channels such as PayPal and Stripe. Recurring invoices can also be automated. In fact, businesses see at least a nine percent increase in the number of invoices paid on time when they use an e-invoicing tool.
5. Reap insights from data analytics
When data is documented online, it can be easily extracted and analysed to deliver comprehensive performance reports, conduct cash flow forecasting, scenario modelling and create customisable dashboards.
"We have witnessed firsthand how challenging it is for entrepreneurs to have a grip on their businesses without access to the right set of data," says Dr Konstantin Lange, Chief Operating Officer at Osome, a business management services company in Singapore powered by AI. "Our advice is always to lay a strong foundation from day one and an online accounting platform is one of the key pillars which will help them make data-driven decisions, identify potential markets, predict financial trends, and manage risks associated with compliance. In the long run, analytics tools can also spot anomalies in data, which will allow our team to detect financial reporting mistakes, poor performance, and even fraud."
"We have witnessed firsthand how challenging it is for entrepreneurs to have a grip on their businesses without access to the right set of data.
— Dr. Konstantin Lange / Chief Operating Officer of Osome
Adopting technology to accelerate business growth and punch above your weight
It's normal for a business to feel anxious when taking the leap into cloud-based systems. The good thing is cloud-based solutions tend to be flexible and highly scalable, allowing businesses to choose subscription packages based on the features they need.
The immediate and long-term benefits that digitising the accounting process would allow small businesses to punch above their weight and compete on an even playing field against much larger players. Businesses who embrace technology now are thus set not only to survive, but to thrive in a competitive world.
Get started for free
With its ability to connect to bank accounts, Xero is one of the most popular cloud accounting solutions among SMEs. You can get it free for 12 months with OCBC's Start Digital Pack.
Disclaimer
You may be directed to third party websites. OCBC Bank shall not be liable for any loss suffered or incurred by any party for accessing such third party websites or in relation to any product and/or service provided by any provider under such third party websites.

Any opinions or views of third parties expressed in this article are those of the third parties identified, and not those of OCBC Bank. The information provided herein is intended for general circulation and/or discussion purposes only. Before making any decision, please seek independent advice from professional advisors.
No representation or warranty whatsoever in respect of any information provided herein is given by OCBC Bank and it should not be relied upon as such. OCBC Bank does not undertake an obligation to update the information or to correct any inaccuracy that may become apparent at a later time. All information presented is subject to change without notice. OCBC Bank shall not be responsible or liable for any loss or damage whatsoever arising directly or indirectly howsoever in connection with or as a result of any person acting on any information provided herein. Any reference to any specific company, financial product or asset class in whatever way is used for illustrative purposes only and does not constitute a recommendation on the same.
---
Discover other articles about:
Kevin Fitzgerald — Managing Director - Asia Xero
Kevin Fitzgerald — Managing Director - Asia Xero
Kevin Fitzgerald is the Managing Director, Asia at Xero, where he leads the growth and performance of the Asian business, spending his time between Singapore and Hong Kong offices. Kevin and his team help small businesses and their advisors across Asia embrace cloud technology to run productive, more profitable businesses.
GAIN INSIGHTS AND TIPS FOR YOUR BUSINESS