2022 Annual Report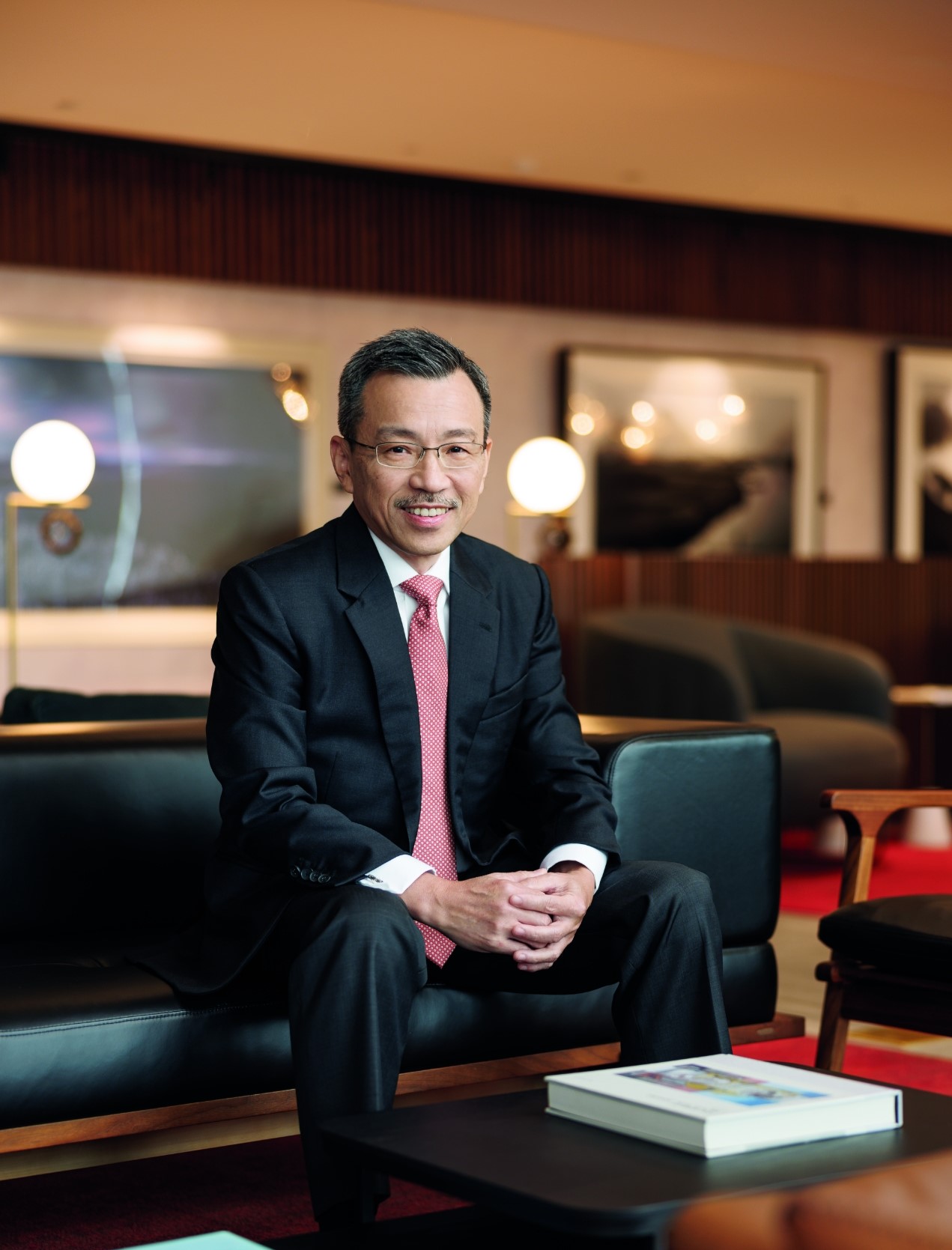 Upfront with Khiang Tong
"The exchange of insights and information between businesses and academia has long been valued by us and we want to embark on more of such collaborations to pioneer new innovations that will benefit our customers and the community."

Lim Khiang TongGroup Chief Operating Officer
What did the bank achieve on the digitalisation and transformation front?
We continue to double down on our digitalisation and transformation efforts to drive operational and business excellence.
2022 marked the completion of Phase 1 of our seven-year digital core roadmap which commenced in 2019. Over $250 million was invested in the period (2019 — 2022) to refresh our key channel systems across our markets to enable quicker roll-out of digital features and sharpening of our personalisation capabilities with artificial intelligence and machine learning.
Time-to-market for new digital features has been cut dramatically, allowing new releases to be introduced twice as quickly. An example was the use of digital passport authentication for foreign SME owners to open accounts with us, eliminating the need for cumbersome paper documents. There has also been a significant uptake in sales through the deployment of personalisation capabilities.
We continue to explore opportunities in the digital asset space to benefit our customers, employees and the broader community. In conjunction with the bank's 90th anniversary celebrations and to raise awareness of such assets among our staff, we minted our first Non-Fungible Token (NFT) which was given to staff to commemorate the special occasion. The NFT was minted on our in-house blockchain platform.
On the operational excellence front, we have streamlined close to 150 processes in the second half of 2022. Such improvements not only speed up our response to our customers' needs but also optimise the internal workflows and drive better working experience for our colleagues.
Building our data and analytics capabilities remains a key focus as well. More than 7,000 staff completed the 'Lead with Data' training programme in 2022 and we will further tap on data to make decisions and unlock insights.
What is the progress on the operational decarbonisation front?
I am glad that we achieved carbon neutrality in our operational emissions in 2022. In pursuing this target annually, not just in 2022, we are guided by the principle of reducing our global carbon footprint as much as possible before offsetting the residual and unavoidable emissions through the purchase of carbon credits.
We announced in May last year that more than $25 million will be invested in decarbonisation efforts in Singapore, Malaysia and Greater China. The investments will be used to deploy energy-efficient technology to reduce our carbon emissions, and solar energy systems that will increase renewables in our energy mix for powering operations.
These investments will yield approximately a reduction of 10,000 tonnes of carbon emissions by 2025. This is equivalent to removing close to 10,000 cars from the road.
Other initiatives in our decarbonisation roadmap include converting our fleet of corporate cars to electric vehicles and deploying electric vehicle charging facilities at major commercial buildings we manage. In March 2022, 10 charging points were installed at OCBC Centre — making it the largest electric vehicle charging hub in the central business district in Singapore.
We will not stay still in our efforts and will continue to explore new ways to reduce our global carbon footprint as it is the right thing to do for ourselves and the communities we are in.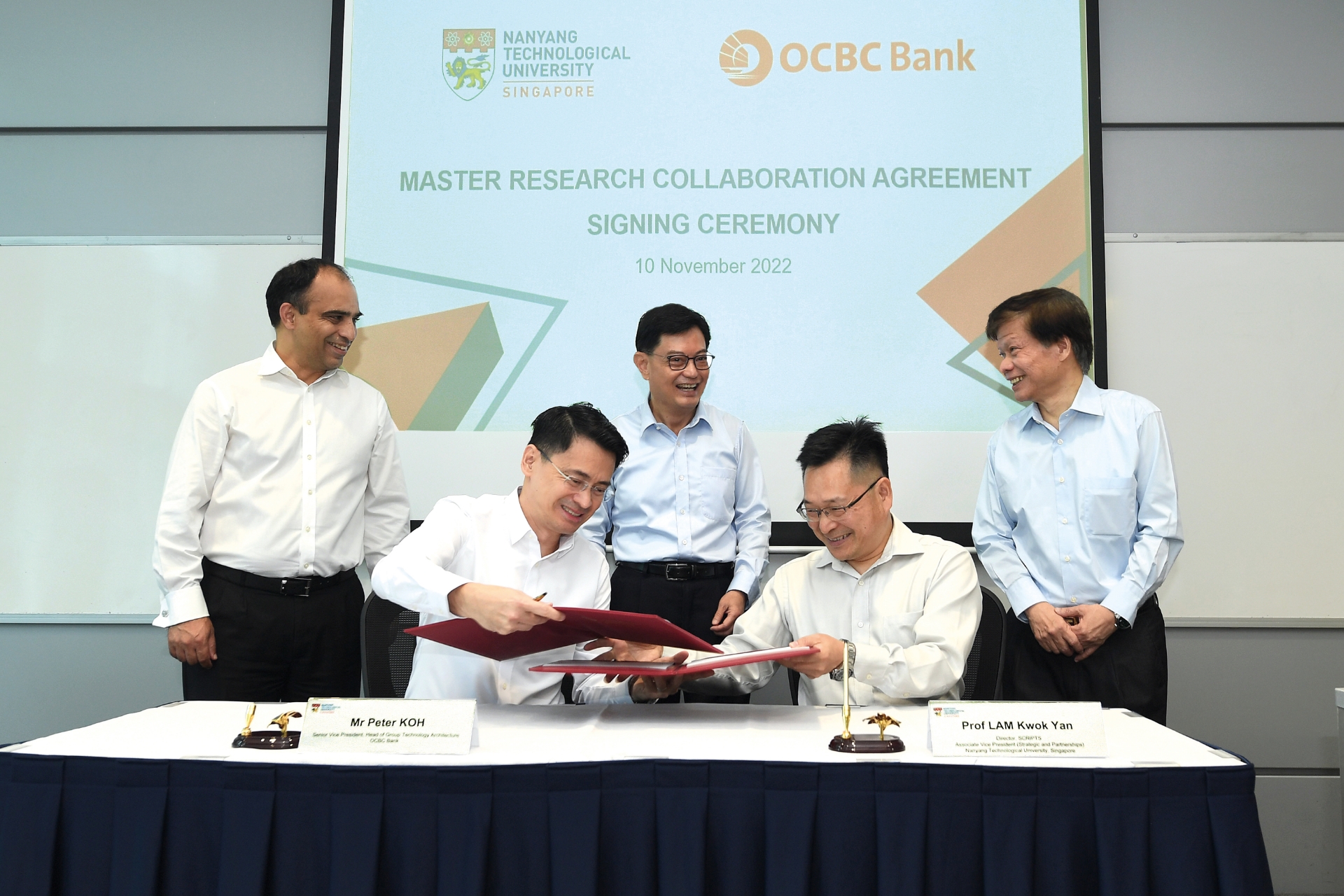 Going into 2023, what are your priorities and goals?
We have commenced Phase 2 of our digital core roadmap which will see another investment of $300 million over the period of 2023 to 2025. The investments will go into improving areas such as the facilitation of payments and loans that will improve turnaround time.
To intensify our transformation, we have been and will continue to build our workforce capabilities. Our tech workforce doubled from 2018 to 2023 and there are plans to hire another 1,500 tech talents by 2025.
Strategic partnerships is another area that we will continue to harness to deliver greater value for our customers and employees. Last year, we signed a five-year partnership with NTU Singapore to develop innovative technological solutions in areas such as data privacy and cyber security.
The exchange of insights and information between businesses and academia has long been valued by us and we want to embark on more of such collaborations to pioneer new innovations that will benefit our customers and the community.