2022 Annual Report
A Leading Sustainable Bank in the Region
We are committed to creating sustainable and long-lasting value for our stakeholders by embedding responsible and sustainable business practices in everything we do.
Our Sustainability Strategy
Our refreshed Sustainability Strategy reinforces our aspiration to create a positive social, environmental, and economic impact for all stakeholders through the three sustainability pillars:
Purpose and Values
Sustainability Governance
Three Sustainability Pillars
Build a Low-Carbon Future

Taking climate action by managing climate change risks and seizing opportunities, as well as reducing our own environmental footprint.

Create Positive Impact for Society Driving

Driving socio-economic initiatives to promote diversity, equity, inclusion and wellbeing of our customers, employees, communities and wider society.

Act with Integrity

Embedding responsible business practices to safeguard trust and protect the value for our stakeholders.
13 material ESG Factors
Climate Action
Responsible Financing
Sustainable Financing and Investing

Financial Inclusion
Employee Health, Safety and Wellbeing
Diversity, Equity and Inclusion
Talent Management
Community Development
Economic Contributions

Strong Governance
Fair Dealing
Financial Crimes Prevention
Cyber Security
---
Support the Global Sustainable Development Agenda
---
The Board provides oversight for the overall sustainability agenda and strategy at OCBC and is supported by the Board Sustainability Committee. The Board determines the material Environmental, Social and Governance (ESG) factors and considers sustainability issues as part of the Bank's business and strategy. This includes providing oversight of the effective management and monitoring of our material ESG factors, as well as opportunities and risks associated with sustainability issues such as climate and environmental matters.
Chaired by the Group Chief Executive Officer, the Sustainability Council oversees and approves our Sustainability Strategy as well as key strategic initiatives relating to sustainability. The Council also monitors and manages our material ESG factors, as well as approves the Bank's Sustainability Report.
Our Sustainability Strategy contributes to the global sustainable development agenda through the eight selected United Nations Sustainable Development Goals (UN SDGs) where we can make the greatest positive impact in our core markets and create long-term value for our stakeholders.
Please refer to our Sustainability Report 2022 for more information.
Pillar 1: Build a Low-Carbon Future Taking climate action by managing climate change risks and seizing opportunities, as well as reducing our own environmental footprint.
Achieved $44 billion
in sustainable finance commitments, on track to achieving our $50 billion by 2025 target
$3 million contribution to OCBC Mangrove Park to expand carbon sequestration capacity
through partnership with NParks in Singapore's first large-scale ecological mangrove conservation project
Net-Zero Banking Alliance Signatory
reinforcing our commitment towards achieving a net-zero economy
Carbon Neutrality
achieved for our banking operational emissions
Singapore's First Corporate Green Retail Notes with Frasers Property Limited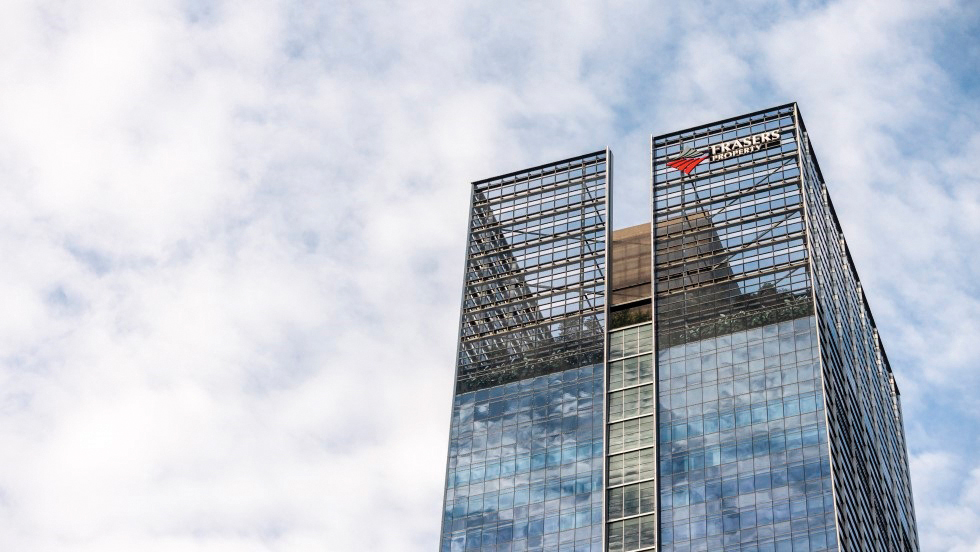 Sustainability is a key priority for Frasers Property Limited, who has committed to achieving net-zero carbon by 2050. To support its commitment, Frasers Property launched Singapore's first corporate green retail notes in September 2022. The proceeds from the retail notes will go towards financing or refinancing new and existing green projects in accordance with the issuer's Green Finance Framework. OCBC acted as the Sole Green Finance Advisor and a Joint Lead Manager and Bookrunner of the offer.
Hong Kong's First Sustainability-Linked Loan in the Logistics Industry with Kerry Logistics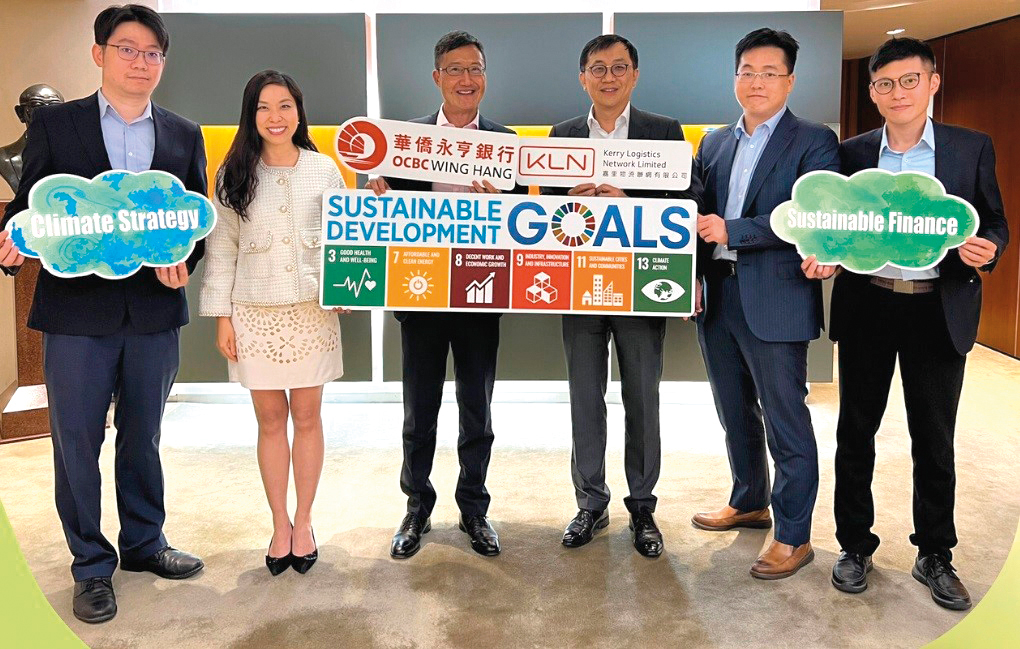 OCBC Hong Kong successfully issued the city's first sustainability-linked financing in the logistics industry, reinforcing the Bank's strategy of innovating and supporting diversified industries on their ESG journeys. The Bank acted as the sole lender and sustainability advisor to Kerry Logistics Network (KLN), the largest international logistics company listed on the Hong Kong Stock Exchange (HKEX). By achieving predetermined ESG targets, including reduction in energy consumption intensity and water consumption intensity, KLN will be incentivised with interest savings for their HK$980 million loan (equivalent to $165 million).
Pillar 2: Create Positive Impact for Society Driving socio-economic initiatives to promote diversity, equity, inclusion and wellbeing for our customers, employees, communities and wider society.
Donated $2.39 million and contributed over 65,000 volunteering hours
to address gaps in society
Upskilling of 400 elderly customers within a year
at heartland branches to educate them on digital banking and scam awareness
First community urban farm in central business district
that is expected to produce 140 kg of vegetables annually to support Singapore's "30 by 30" goal
Launched the Eco-versity certificate programme
in partnership with reputable Institutes of Higher Learning that lead in sustainability thought leadership to upskill employees on sustainability topics
Supporting the Needs of Society with Innovative and Accessible Financial Solutions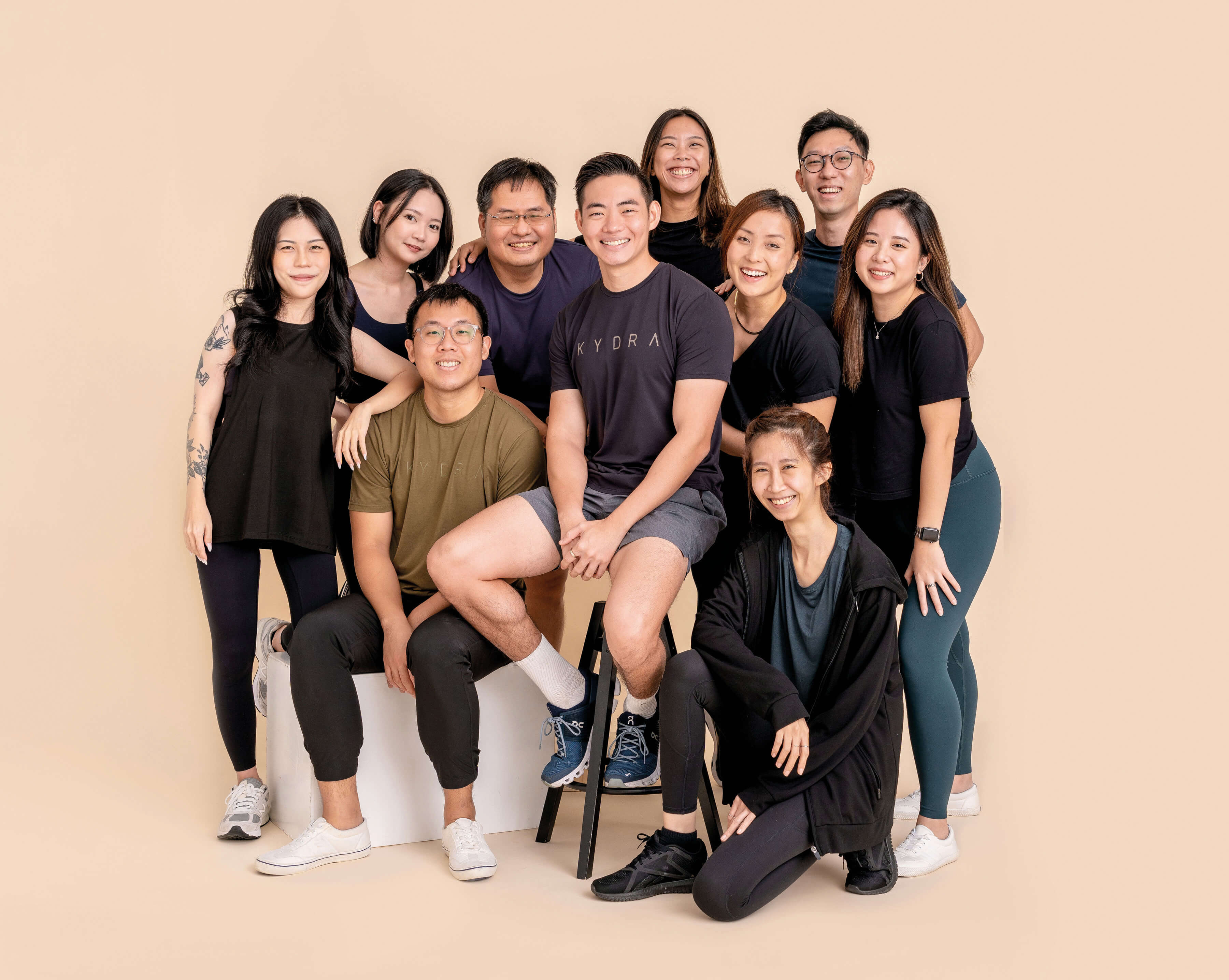 With an increasing focus on personal health and wellbeing, Kydra, a local activewear brand, thrived, with a turnover in the millions. However, the need for financing increased in order to keep up with the growing customer demands amid the lengthy production lead time.
To meet Kydra's growing financing needs, OCBC provided invoice financing at a competitive rate. This allows Kydra to unlock valuable capital tied up in unpaid invoices and improve its business cash flow.
Skills-based Volunteering for Lasting Impact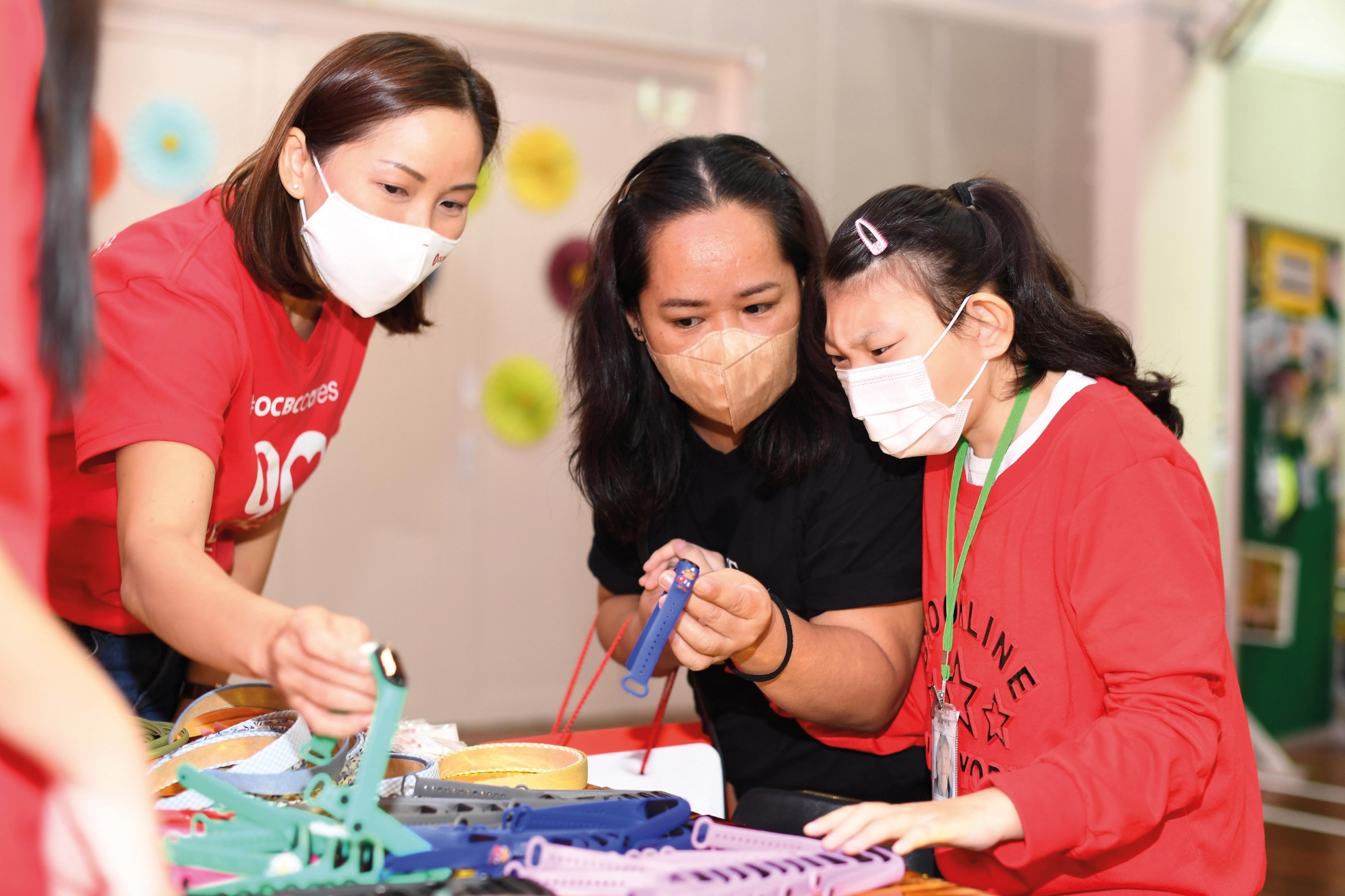 Skills-based volunteering leverages our employees' unique skills to serve the community. Though it requires more planning and development work than one-off projects, skills-based volunteering generates greater and longer-lasting impact. Imparting skills like digital literacy, entrepreneurship and personal management will go a long way in helping individuals and families to succeed.
Our completed projects include teaching seniors to draft wills and lasting power of attorney documents, organising activities to teach special needs youths financial literacy, and helping a food charity utilise data to track demand and stock sufficient supplies for low-income families while minimising waste.
Pillar 3: Act with Integrity Embedding responsible business practices to safeguard and protect the value for our stakeholders.
Formed an Anti-Scam unit
in collaboration with more than 80 institutions to co-locate their staff within the Singapore Police Force's new Anti-Scam Command Office which operates 24/7 to enable a timely response in the case of a scam incident
Launched our Best Execution Policy
to ensure legal compliance and fair dealing when employees execute orders for specific financial instruments
An emergency kill switch for financial scams
was introduced to enable customers to swiftly suspend their accounts via ATMs, the OCBC helpline or the OCBC Digital app
OCBC Cyber Smart Programme: Uplifting Employees' Cyber Vigilance and Competencies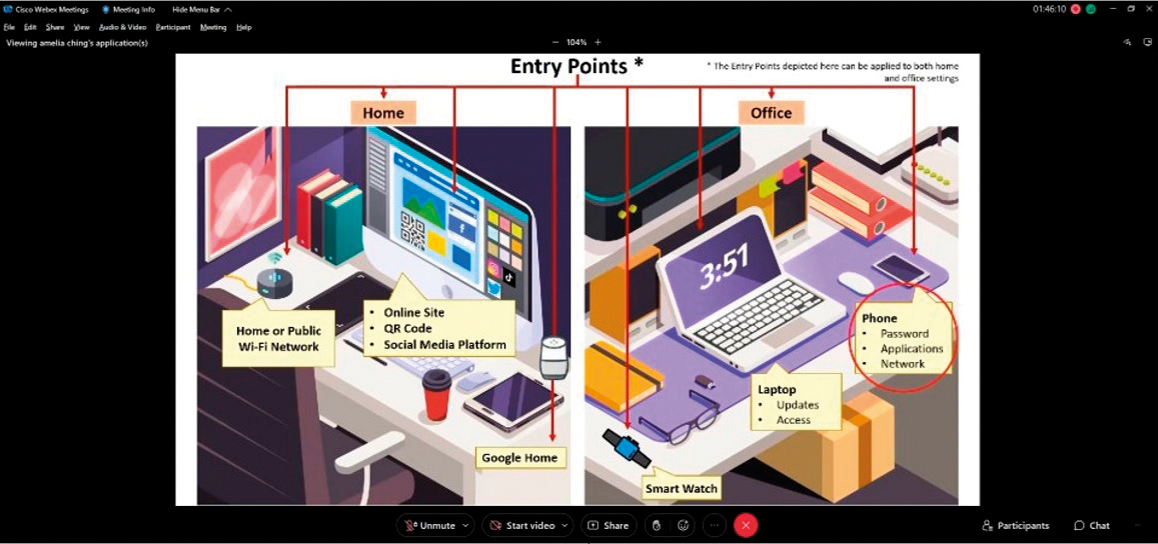 The OCBC Cyber Smart Programme is a strategic initiative to hone employees' knowledge, skills and demonstrated behaviour in managing risks associated with social engineering, data loss and cyber security.
As part of the Cyber Smart Programme, OCBC held a Cyber Resilience Webinar that drew over 500 participants. The aim of the webinar was to educate employees on how to become more cyber resilient and to mitigate the risks of falling prey to cyber-attacks. External speakers were invited to share their insights on cyber threats targeting individuals and how criminals take advantage of victims' emotions and mindsets. The webinar also included a panel session for the panellists to share their knowledge and experience in cyber resilience.
We also held our first Cyber Escape Room Online Competition to enhance employees' cyber competencies. Over 150 participants from various entities and locations across the Group were divided into 38 teams. The participants were given one hour to crack a series of puzzles, failing which 'sensitive information' would be released resulting in damage to a fictional company. The intent was to enhance employees' cyber competencies.
Strengthening Anti-Fraud Detection and Prevention Measures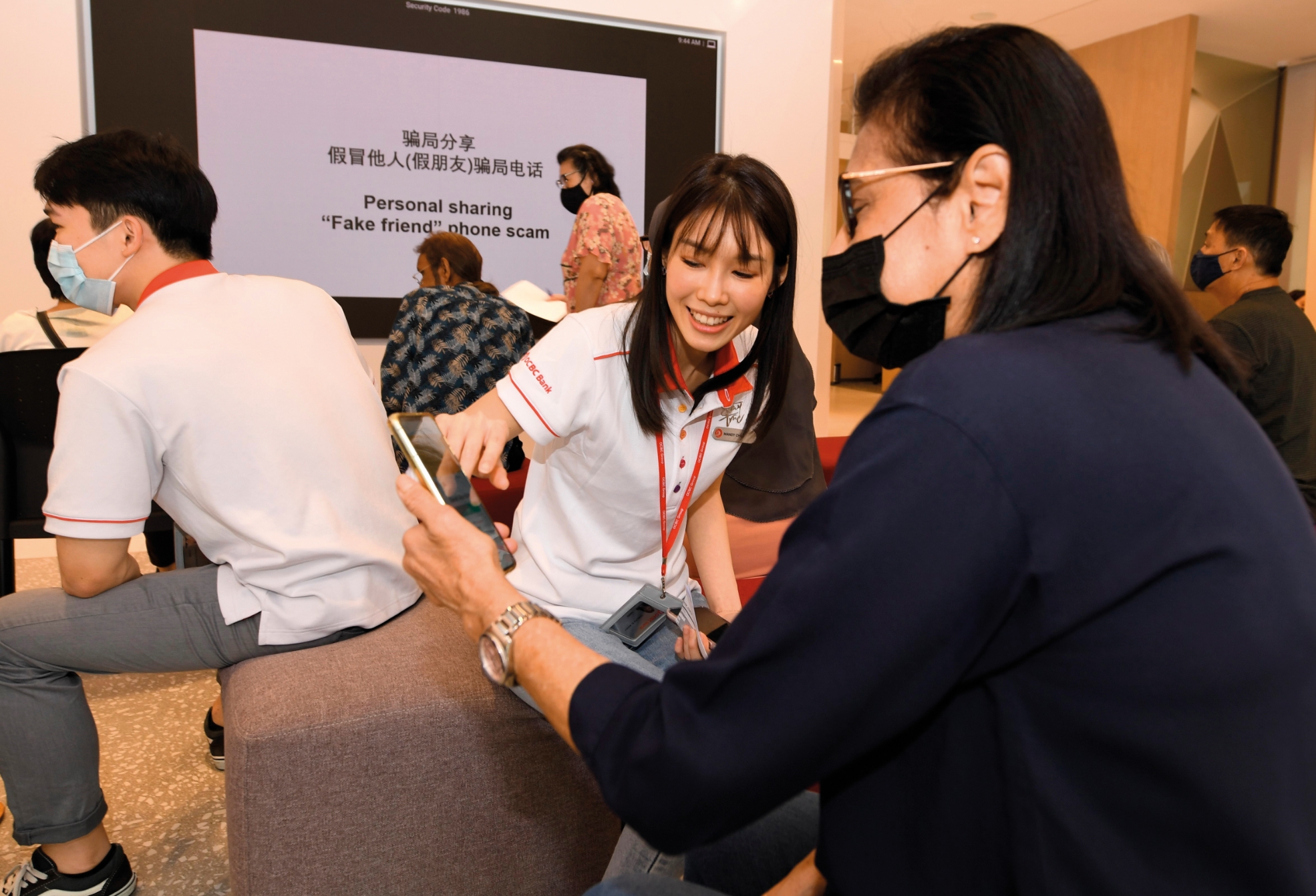 Given the increasing importance to safeguard against frauds and scams, OCBC works together with key stakeholders to bolster the security of digital banking. For instance, together with ABS and MAS, we continuously collaborate with the industry to review and strengthen our fraud detection and prevention measures. We have also worked alongside the Singapore Police Force (SPF) to reinforce our anti-scam measures, and have formed an Anti-Scam unit within the SPF's new Anti-Scam Command Office which operates 24/7 to enable a timely response in the case of a scam incident.
Additionally, we have enhanced our Fraud Management System to better manage incidents in real time, including the ability to reject transactions and suspend suspect accounts, sending automated email and SMS notifications to warn customers of potential frauds, and refining the Bank's flexibility in creating and amending fraud rules to better protect our customers against financial crimes.