2022 Annual Report
Connecting with the Community through Sports
Supporting key sporting activities like cycling and swimming is one way to connect with the community. Besides breaking down social and cultural barriers and providing opportunities to learn life skills, such activities can enhance mental wellbeing.
OCBC Cycle
Singapore
OCBC Cycle has become Singapore's marquee cycling event since we started the programme in 2009. Synonymous with family and friendship bonding, the event also conveys the message of sustainability, to encourage the community to commute by cycling as contribution towards a low carbon world.
After a two-year hiatus due to the pandemic, OCBC Cycle Singapore 2022 brought back an in-person component by gathering 2,000 cyclists for its City Ride. There was also a virtual leg where 6,100 cyclists participated in five categories ranging in distance from 5 to 200 km, an almost 30% increase in participants from 2020.
OCBC-KL Car-Free Morning
We returned as title sponsor of this popular activity following its hiatus since 2020 due to the pandemic. For two hours every Sunday, a 7-kilometre stretch of road will be closed for anyone to walk, run, skate or cycle.
Total number of cyclists
6,123
Youngest participant
2 years old
Oldest participant
82 years old
Total distance cycled
328,000km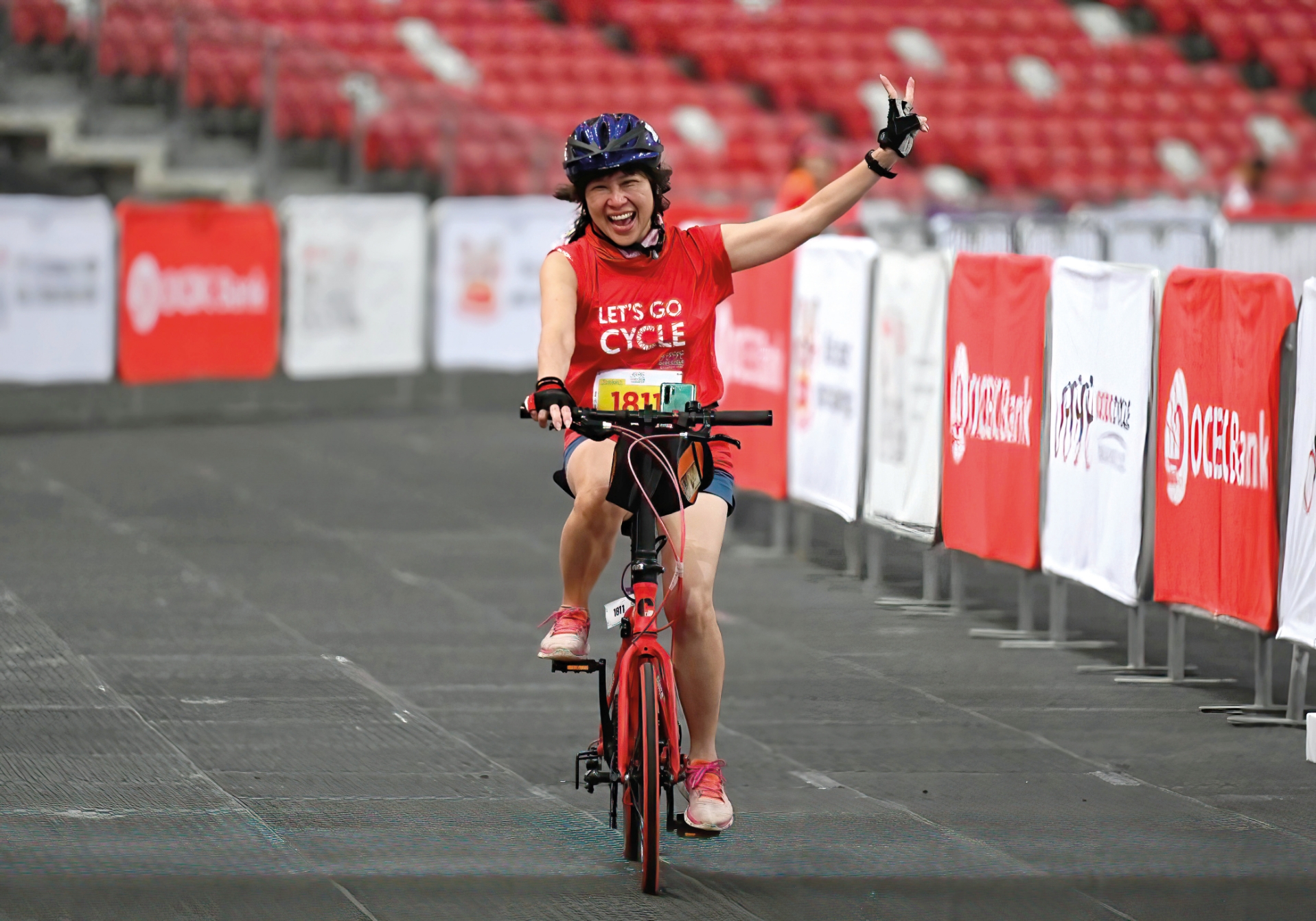 ---
Macau
In Macau, we held our second Charity Virtual Cycle event from November to December 2022 to encourage the community to reduce their carbon footprint by cycling more. 178 individuals participated in the 100km and 50km challenges while 36 children participated in the 2-5km Youth Group category. In total, the participants clocked 16,432 km. The registration fees amounting to $6,500 were donated to Caritas Macau, a social welfare services provider.
Total number of cyclists
214
Youngest participant
5 years old
Oldest participant
74 years old
Total distance cycled
16,432km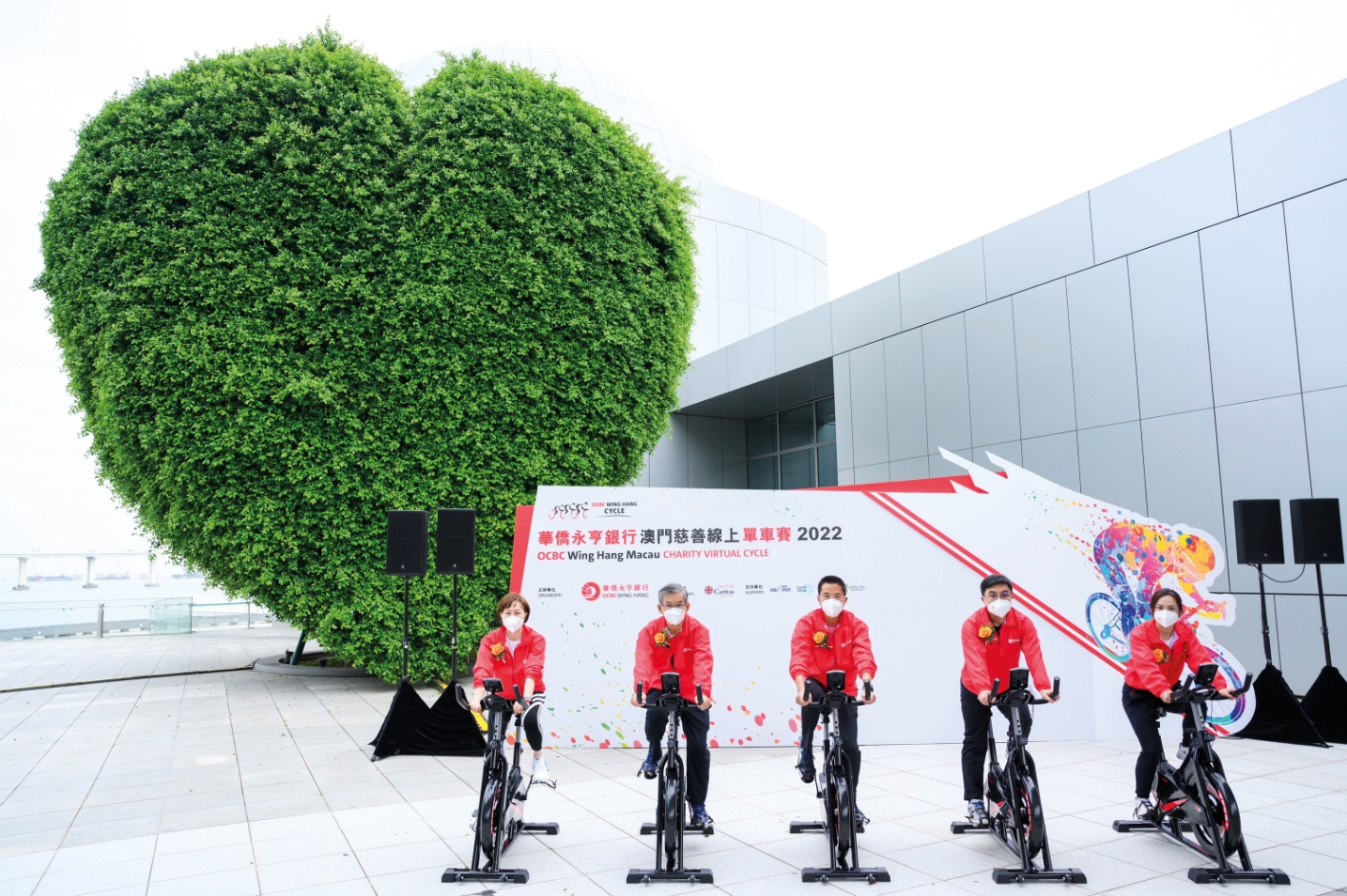 ---
OCBC Aquatics 2022
We collaborated with the Singapore Swimming Association to pilot the inaugural OCBC Aquatics event, enabling participants to try out aquatic sports like aquatic dancing, flippa ball and diving. Close to 120 employees, family members, staff volunteers and beneficiaries from the Movement for the Intellectually Disabled of Singapore (MINDS) and the Singapore Children's Society attended the event. Besides building water confidence, this helps to impart a life skill to the disadvantaged segments of our community who may otherwise not have the chance to learn because of their family circumstances.
Following the positive response from participants, we plan to expand the event to involve more segments of the community in the following year.