2022 Annual Report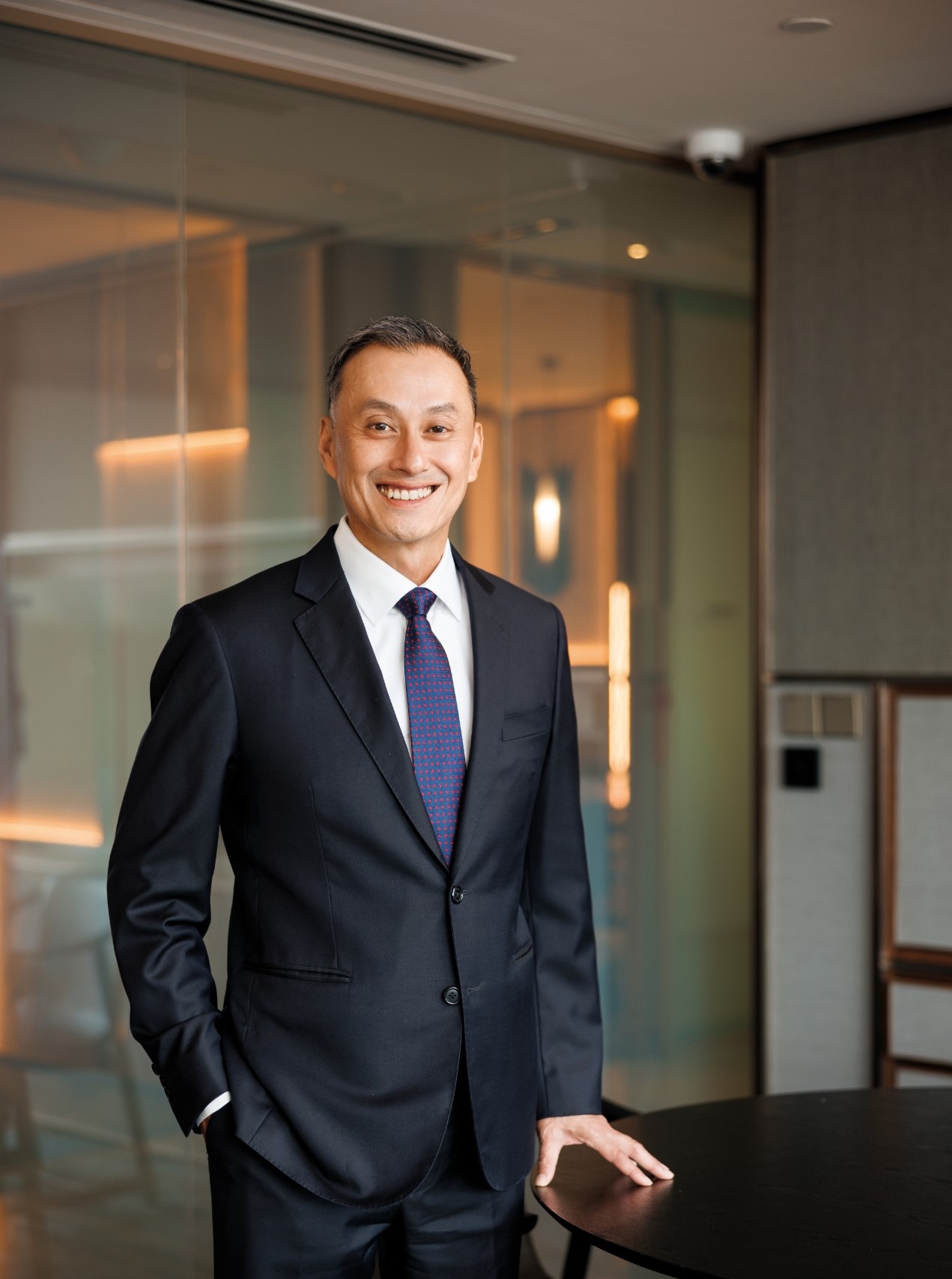 Upfront with Kenneth
"Despite the challenges of 2022, Global Treasury's revenues were well supported by our diversified customer franchise."

Kenneth LaiGlobal Treasury
How did Global Treasury fare in 2022?
It was a tough year for financial markets. The sudden reversal of central banks' stances on post-pandemic inflation took global markets by surprise. Increased funding rates resulted in fewer gapping opportunities and sharp repricing of risk assets. As a result, our market-facing income was lower year-on-year.
Despite the challenges of 2022, Global Treasury's revenues were well supported by our diversified customer franchise. Our overseas treasury centres contributed to almost half of treasury revenues as we focused on further developing our core overseas markets like Greater China and Indonesia.
How do you foresee economic growth globally and within ASEAN in 2023 and how would that impact your business?
Our baseline scenario is that the major central banks will pause rate hikes by mid to late 2023. The year could, therefore, wind up being a story of two halves. Equity, rates and credit markets could remain under pressure in the first half until there is greater clarity on the central bank's resolve and peak interest rates, while the second half could usher in a more benign market environment.
As a result, trading and investment activity might remain choppy for some time before stabilising in the later half of the year.
China remains a key factor. Its Covid policy U-turn in early December came earlier than expected, and barring any setbacks, this reopening will be positive for the global economy, including ASEAN. Thus far, sentiments are generally up and the easing of Covid regulations will likely drive the business and investment pipeline back into Chinese asset markets. In tandem, sales and trading activities should also pick up for us.
For ASEAN, it might be premature to call the peak of monetary policy tightening yet if the Fed continues to nudge its expected terminal rate higher in the interim due to persistent inflationary pressures. Notwithstanding this, the region remains favoured among investors and portfolio flows are expected to be healthy. The Asset and Liability Management (ALM) business should start to recover from the second half of 2023 if central banks succeed in capping inflation
OCBC Global Treasury Forum
Throughout 2022, we continued to engage our customers via multiple channels including webinars and podcasts. With the easing of Covid rules in mid-2022, we held our OCBC Global Treasury Forum on 20 July 2022 with 250 in-person attendees and 273 virtual attendees from various countries.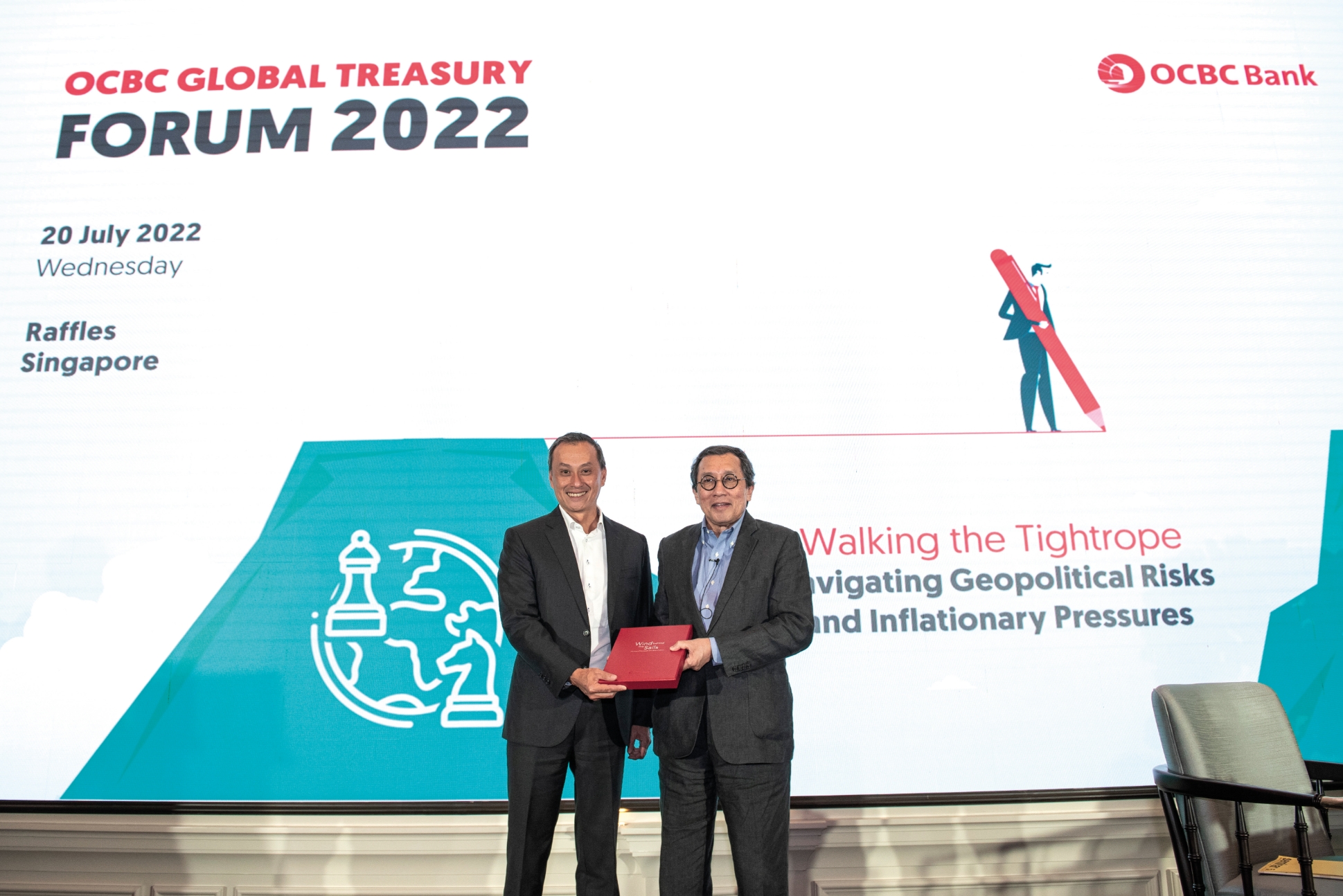 What are your key priorities for 2023?
In line with our Corporate Strategy, sustainability continues to be a priority for us. Our clients are increasingly showing interest in sustainability-related solutions to meet their own sustainability KPIs, and we will roll out new green solutions to meet these needs.
These new solutions will beef up our current stable, which includes sustainability-linked interest rate swaps, cross currency swaps (including the first sustainability-linked Islamic cross currency swap), structured deposit and green bonds. The demand for these solutions remains healthy, showing that sustainability-related products have found a permanent place in the market.
On the research front, we will continue to support clients with reports on the green, social, sustainability and sustainability-linked credit market.
Accelerating digital transformation is another priority for us. One of our focus areas is to build a top-notch digital platform to offer treasury products. We have built an ecommerce infrastructure that helps facilitate treasury product offerings in e-channels across customer segments and geographies. Together with our colleagues from Group Operations and Technology, we are working to optimise our risk warehousing using artificial intelligence.
We believe that these improvements can help us to capture opportunities in the short term, as well as set us up for long-term success.