2022 Annual Report
Fighting Climate Change in the Community
Reducing carbon emissions continues to underpin our climate change efforts. We partner various stakeholders, including government bodies, advocates and the community to achieve sustainable outcomes.
Expanding Capacity for Carbon Storage
We initiated two new carbon storage projects which involve the planting of 9,000 mangrove trees at the OCBC Mangrove Park, located at Pulau Ubin, Singapore, and another 9,000 mangrove trees at Tebuk Mendeleng, Malaysia. Mangrove ecosystems can store up to four times more carbon than terrestrial ecosystems. These 18,000 trees can absorb more than 30 million kg of CO2 in their lifetimes.
Our carbon sequestration capacity, after including these two new projects, has been expanded to more than 111 million kg of CO2 absorbed through forestation efforts across all markets.
Expanded carbon sequestration capacity to absorb more than 111 million kg of CO2
OCBC Habitat Enhancement Programme, Coney Island, 2017 — 2021
OCBC Arboretum, since 2019
OCBC Mangrove Park, since 2022
Tebuk Mendeleng project, since 2022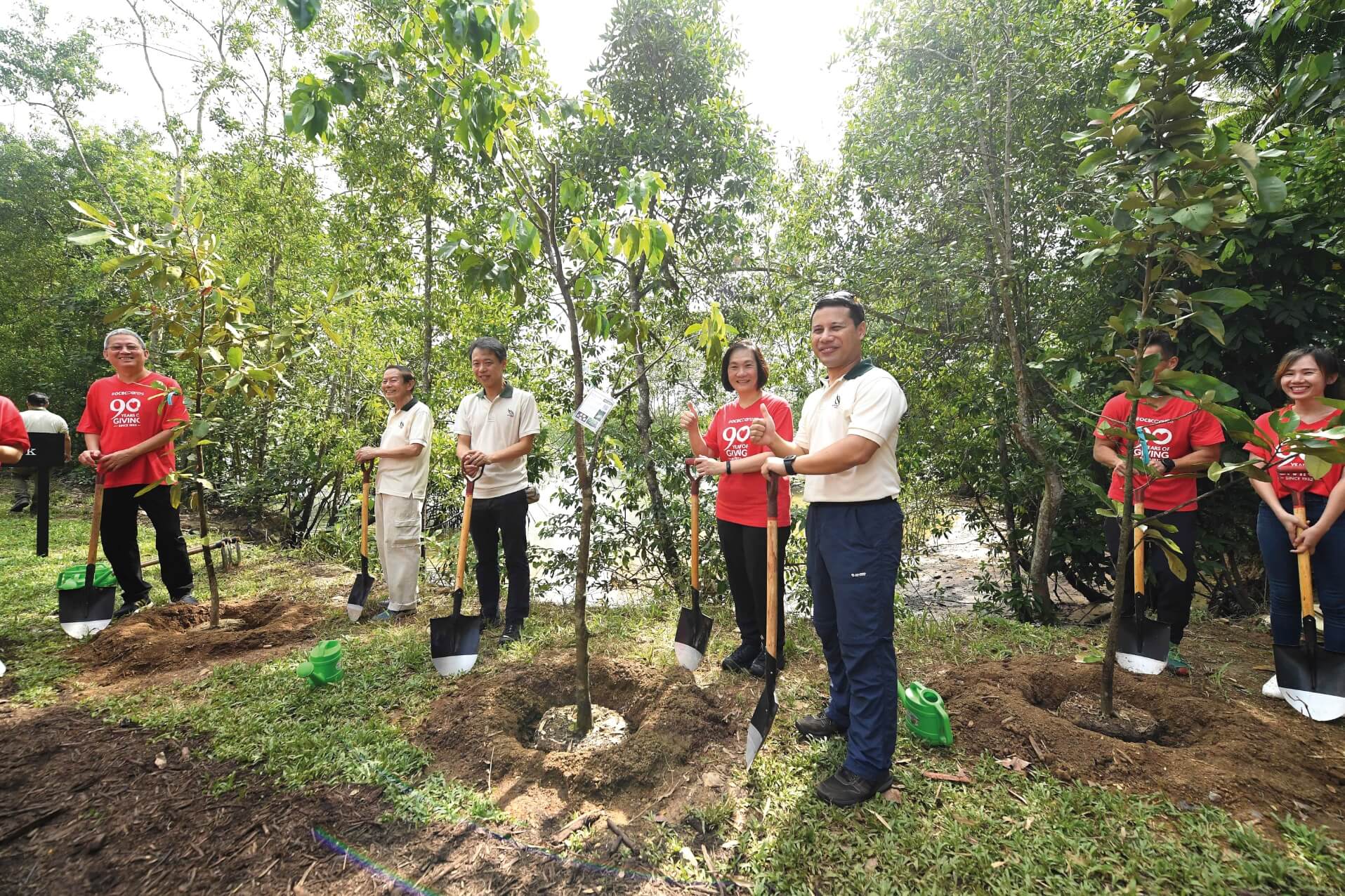 Conserving Ecosystems
We partnered Hong Kong's Ocean Park Conservation Foundation, Hong Kong to reverse the decline of juvenile horseshoe crabs, valued for their medical contributions to biomedical research and applications. Over a 90-day period, our staff volunteers learnt to care for this endangered species before releasing them into the wild.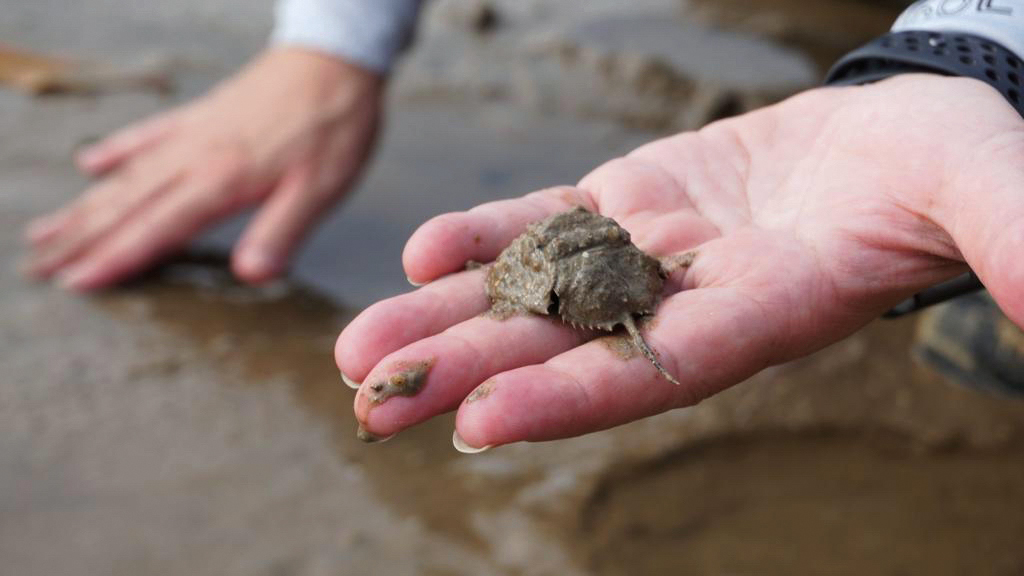 ---
Promoting Awareness and Green Practices through the OCBC Climate Index
Partnering Eco-Business, we conducted the second edition of the OCBC Climate Index, which measures the levels of environmental sustainability awareness and action among Singaporeans. This is based on a survey that covered three pillars — Awareness, Adoption and Advocacy — across four themes: Transport, Food, Home and Goods.
Singaporeans Who Adopt Sustainable Habits Are Primarily Motivated by Personal Practical Benefits and Not Concern for the Environment.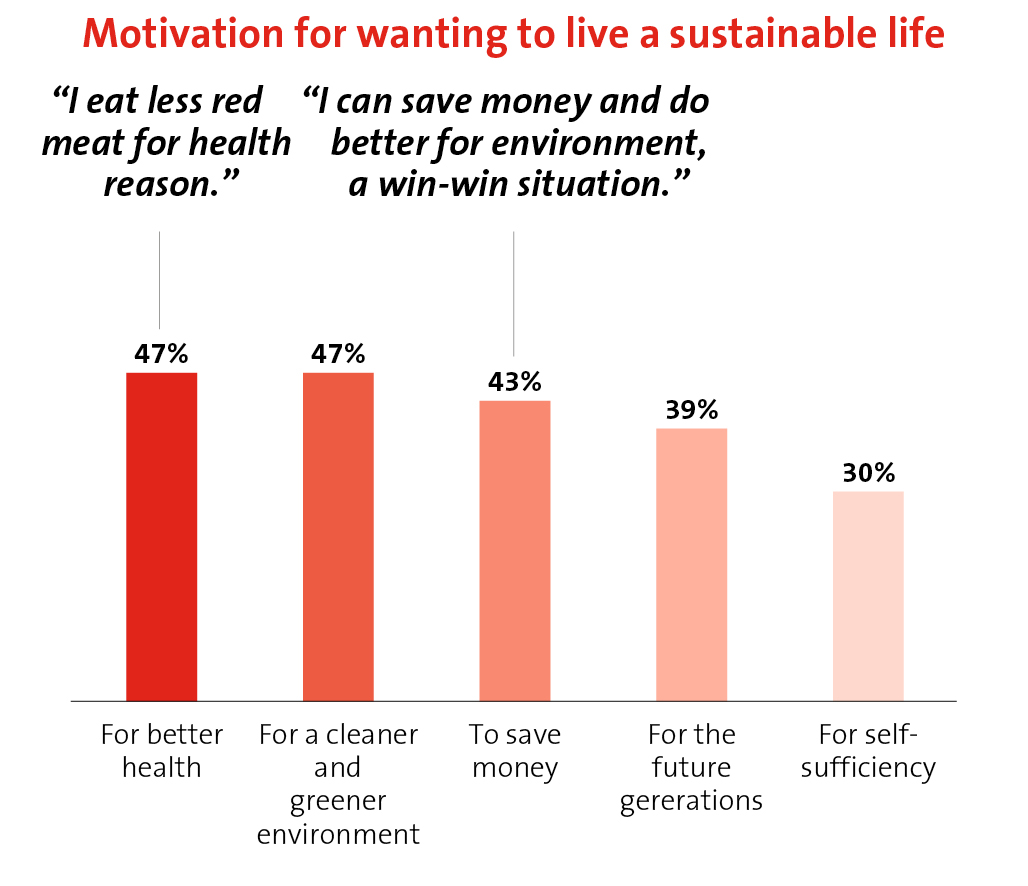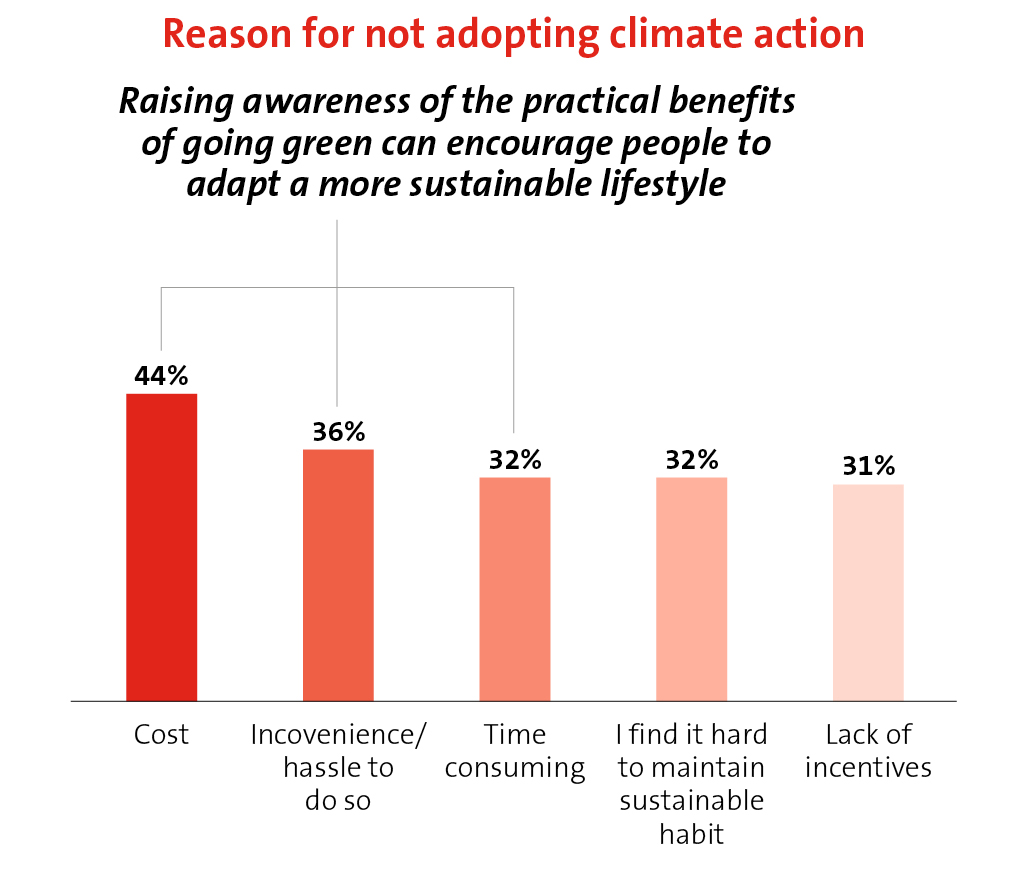 #OCBCCares Environment Fund Supports Ground-up Projects
The #OCBCCares Environment Fund supported the implementation of four new ground-up projects ranging from reducing plastic bottle use at vending machines to rallying communities to adopt environmentally-responsible practices. Costing over $62,000 in total, these projects were chosen from entries submitted under the Sustainability Exchange programme. This is a youth-professional mentorship initiative to motivate youths to develop solutions for real-world issues, organised by EB Impact — the non-profit sister arm of Eco-Business. To date, the #OCBCCares Environment Fund, which was introduced in 2017, has funded 18 projects totaling $323,150.