2022 Annual Report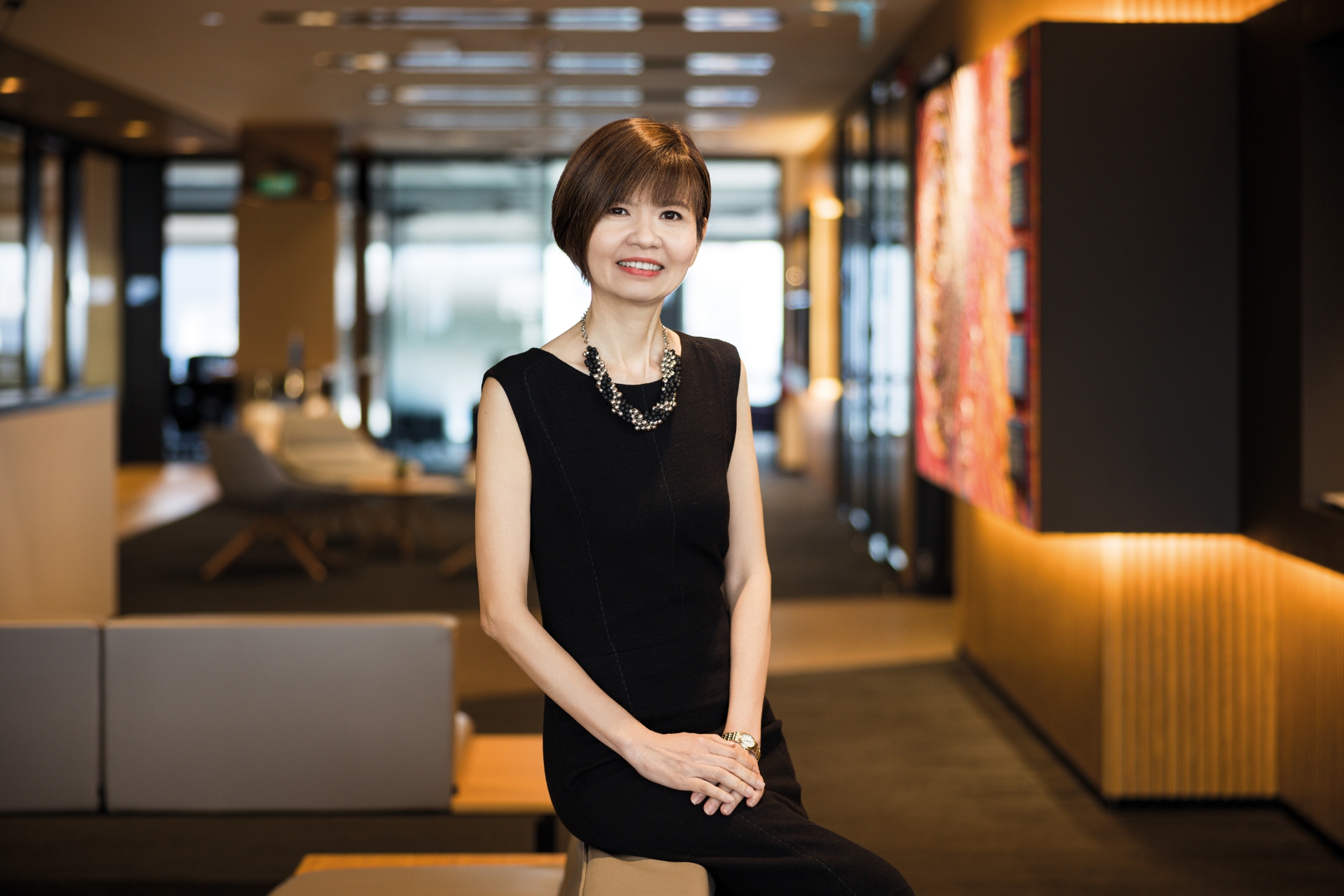 Upfront with Hwee Boon
"We hope to make OCBC a place where the best want to work at and our people enjoy coming to every day."

Lee Hwee BoonGroup Human Resources
Since your appointment as Head of Group Human Resources in June 2022, what have you set out to do?
I came into this role with a very clear goal — to reinforce OCBC as an employer of choice by creating opportunities and strengthening support for our people to succeed and thrive.
We have a strong learning culture at OCBC and are constantly expanding the breadth of our programmes to reskill and upskill our people. As technology and digitalisation continue to reshape processes and roles, digital skills have never been more of a priority in the workplace. To keep our workforce up to speed, we introduced The Future Smart '20-Minute Challenge' in 2022, a series of online bite-sized learning modules covering topics such as data, customer centricity and new business models. The response was overwhelming, with more than 40,000 completions for these modules and an average user rating of 4.9 out of 5.
We are glad that our workforce has benefited from growth opportunities because of such learning and development support.
Employee wellness is another area where we want to double down on our efforts. Recognising the increasing pressure on our people from the fast pace of work, rising cost of living and other factors, we refreshed our MyWellness framework in 2022 to empower our people to invest in their own health and wellness. The array of programmes and online resources supports their journey to better health — both mentally and physically — and financial wellbeing. The expanded line-up of wellness talks and activities under the programme's flagship event, MyWellness Fiesta, saw an increase in participation across 19 markets — more than 2.5 times compared to that in 2021.
In-person employee resource group sessions have also resumed, providing groups of employees — such as first-time parents and parents of teenagers — with a platform where they can share their problems, support each other and get practical tips and resources.
While our progress thus far has been encouraging, there is still more to be done.
What are the areas that you are keeping a close watch on?
Our people are empowered to take on new initiatives, projects or meaningful causes that resonate with them. One such initiative that came to fruition is the urban farm atop OCBC Centre's carpark roof. Run by a group of more than 100 bank volunteers, the farm is one of many low-carbon projects at OCBC. We also launched our inaugural OCBC Sustainability Day in 2022, an event managed by the Sustainability Interest Networking Group, a group of employees united in their shared desire to raise awareness of the importance of climate action and inspire behavioural change.
We support and encourage employee activism as it engages our people and fosters bonding within the growing OCBC community.
The use of data to drive decision-making and employee experience is another area in which the leadership team and I pay particular attention. There is vast potential for us to further leverage data to improve decision-making in people-related matters, make HR processes and operations more efficient and improve our employees' overall effectiveness in the course of their work.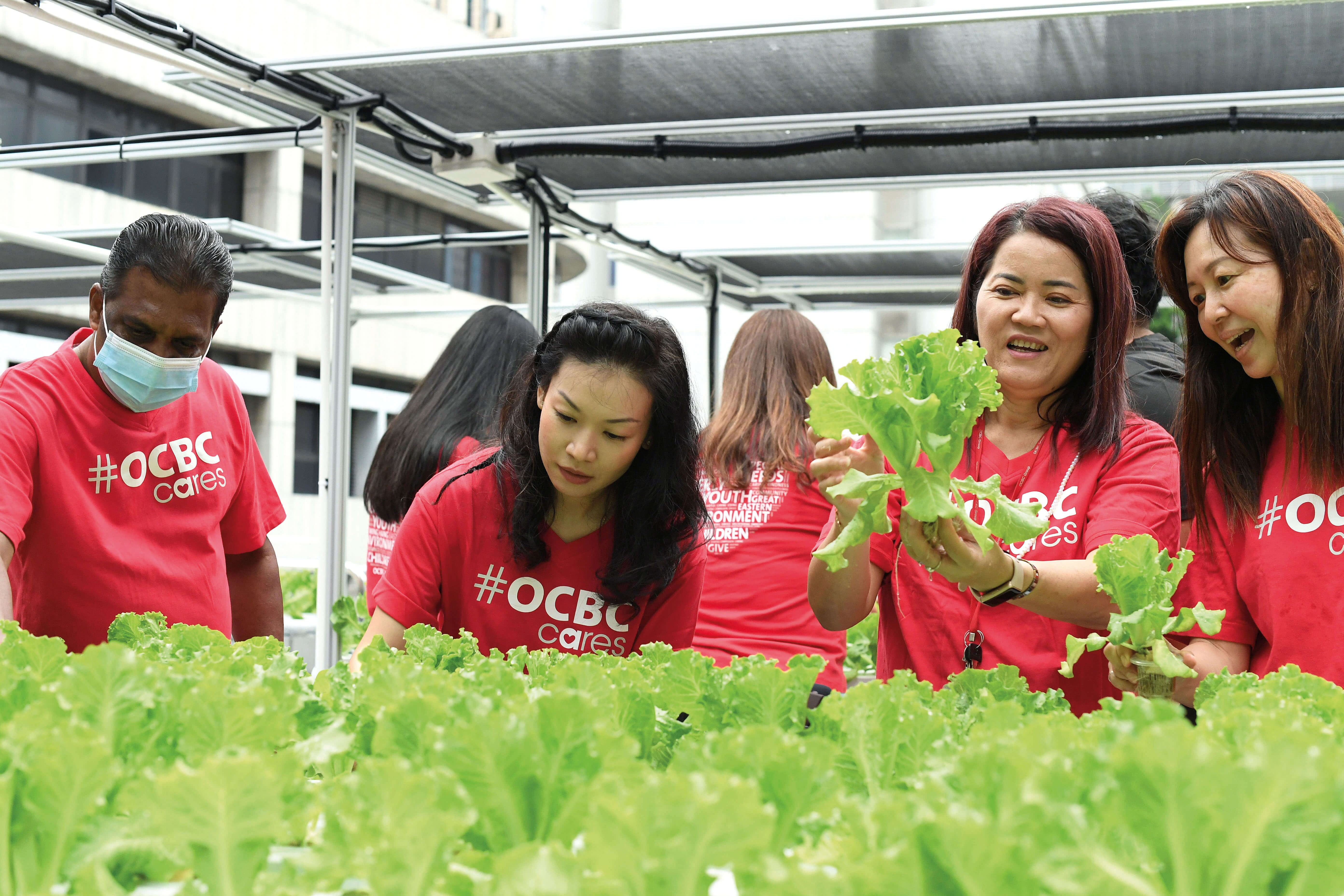 What are your priorities for 2023?
Accelerating HR transformation will be one of the key priorities in 2023 to achieve both operational excellence and strategic impact. The aim is to refocus roles, modernise organisational structure, uplift capabilities and internalise mobility to deploy talent with the right skills to areas of demand at speed.
To future-proof our workforce, we will continue to focus on talent and leadership development by expanding our suite of learning opportunities, leadership programmes and mentoring framework. We will also introduce overseas assignments on a wider scale so that more colleagues can experience the OCBC culture across geographies and in different contexts.
People are our greatest asset. We will continue to invest significantly in developing their skills and instilling a mindset of lifelong learning. Our learning culture enables us to open up opportunities and shape diverse paths for our people's professional growth. In so doing, we hope to make OCBC a place where the best want to work at and our people enjoy coming to every day.