2022 Annual Report
Strong Financial
Performance
$11.7b

Record Total Income

2%

4.5%

(in constant currency terms)
Creating Value for
Shareholders
68 cents

Higher Dividend Per Share
Progressing on
Sustainability Agenda
$44b

Sustainable Financing
Commitments

>$3b

SME Sustainable
Financing Commitments

Net-Zero by 2050

1 of only 4 ASEAN Banks to Pledge Commitment

Carbon Neutrality

Achieved for Banking Operational Emissions
Dear Shareholders
2022 was the year OCBC celebrated its 90th anniversary. We delivered our best-ever net profit despite considerable global headwinds. We continued to achieve good progress in executing on our strategy, and made significant advancements in our commitment to our sustainability agenda. Our organisational capabilities were further enhanced. We stepped up investments in technology and our people which yielded positive outcomes, while wholeheartedly supporting the communities we serve. OCBC remains fully committed to deliver excellence and sustainable value for all our stakeholders.
With much of the world adapting to Covid, 2022 had initially started on a positive footing. Developed countries were gradually reopening, providing momentum for a global economic recovery. However, the start of the Russia-Ukraine crisis in February 2022 precipitated a spike in commodity and energy prices, disrupted supply chains and heightened volatilities in financial markets. Inflation turned out to be higher and more persistent than the initial expectations of many central banks. Monetary policies were tightened through a series of rapid interest rates hikes. In Greater China, ongoing pandemic-related restrictions during the year contributed to a slowdown in economic activities. The combination of these conditions curtailed global growth in 2022.
Despite these headwinds, OCBC delivered a record operating performance in 2022. Accordingly, we are pleased to raise our 2022 dividend to 68 cents, up 28% from the previous year.
Record Financial Performance
We achieved record high Group net profit, improved return on equity, better efficiency ratios and increased shareholder returns, whilst we maintained our strong capital position. Our diversified income streams across business lines and geographies enabled us to deliver well-balanced growth. Our results reflect the foundations we have laid in the previous years to grow our franchise, optimise our balance sheet and prudently manage our portfolio.
OCBC Group net profit rose 18% to $5.75 billion. Return on equity of 11.1% was 1.5 percentage points above 2021, while earnings per share rose 20 cents to $1.27. Total income increased 10% to $11.7 billion, largely driven by higher net interest income, which surpassed $7 billion for the first time, on the back of asset growth and net interest margin improvement. Our well-positioned balance sheet allowed us to benefit from a rising interest rate environment and net interest margin expanded 37-basis points to 1.91%, the highest level in over 10 years. Operating expenses rose less than income growth, as we maintained cost discipline and paced our ongoing investments to drive franchise growth, raise productivity and deliver operational efficiencies. With a comparatively better credit environment in 2022, total allowances of $584 million were 33% lower.
Loans grew 4.5% on a constant currency basis to $295 billion while deposits were up 2% to $350 billion. With proactive monitoring and stress testing of our loan book, our portfolio quality remained resilient with the non-performing loan ratio declining to 1.2%. Our non-performing assets coverage ratio stood at 114%.
Our strong funding, liquidity and capital positions were maintained, with CET1 ratio at 15.2%. This provides us with continued flexibility to pursue growth opportunities and buffer for uncertainties. We are one of the world's most highly-rated banks with Aa1 credit rating from Moody's and AA- from both Fitch and S&P.
Dividends
The Board has recommended a final dividend of 40 cents per share, which brings the full year 2022 dividend to 68 cents, a 28% increase from the previous year's 53 cents. Barring unforeseen circumstances, we aim to deliver a dividend payout ratio of 50%. Full year 2022 payout ratio is at 53% against net profit, which exceeds 49% a year ago. The dividend increase demonstrates our strong capital position and confidence in OCBC's ability to generate earnings growth over the long-term.
Making Great Leaps Forward in Our Sustainability Journey
The firm commitment of the Board and Management to effective stewardship and corporate governance is the bedrock of our stakeholders' trust in us, and we continue to be recognised for our high standards of governance and responsible business practices. We adopt a robust and holistic approach to positive environmental, social and governance (ESG) factors. This is integrated across how we operate our business and manage our risks. Our ongoing efforts relating to sustainability have led us to earn an inaugural inclusion on the Steward Leadership 25 list, awarded by the Stewardship Asia Centre, as well as on the FTSE4Good Index. Further details are shared in our Sustainability Report which is separately published on our website.
Driving Transition to Low-Carbon Economy
We established a Board Sustainability Committee to give greater focus on our sustainability agenda, a key strategic pillar. In 2022, we achieved carbon neutrality for our banking operational emissions. We are one of only four banks in ASEAN to pledge our commitment towards achieving net-zero in our lending and investments businesses by 2050 as a signatory to the United Nations-convened, industry-led Net-Zero Banking Alliance. We have begun developing a systematic plan to achieve this goal and aim to unveil our sectoral financed emission targets by the first half of 2023. As part of our decarbonisation efforts, more than $25 million will be deployed in energy-efficient technology across the Group in Singapore, Malaysia and Greater China. We sponsored two large-scale mangrove restoration projects in Singapore and Malaysia in commemoration of our 90th anniversary. In Singapore, $3 million will be contributed to the OCBC Mangrove Park to help grow 9,000 mangrove trees. Across neighbouring Malaysia, another 9,000 trees will also be grown at the Tebuk Mendeleng mangrove project in the state of Selangor.
Helping Our Customers to Decarbonise
Our total sustainable financing commitments grew to $44 billion in 2022, which is well on-track towards our stated target of $50 billion by 2025. We funded green buildings and projects that generate clean energy such as wind and solar farms. This included nearly 70 labelled large sustainable financing transactions, which saw OCBC advising and participating in the first healthcare social bond and corporate green retail notes issued in Singapore. Our SME sustainable financing commitments grew more than 50% to over $3 billion. Our SME Sustainable Finance Framework, first launched in Singapore in 2020, was expanded to Malaysia, Indonesia and Hong Kong.
OCBC's 'Eco-Care' car, home, renovation and solar panel loans encourage retail customers to go green through incentives like promotional interest rates. We listed Lion-OCBC Securities Singapore Low Carbon ETF, Singapore's first ETF that focuses on the top 50 Singapore companies with a lower carbon footprint.
Executing Well on Our Strategic Priorities
Our optimism for OCBC's future is driven by the many strengths we possess, which stem from our diversified regional franchise, solid financial position and committed employees. Our unique and highly-interconnected franchise is generating good business momentum. We have a robust balance sheet, strong capital base and high levels of liquidity, supported by a comprehensive risk management framework. Through the use of cutting-edge technology, our innovative digital solutions have sharpened our competitive position, driven meaningful insights and brought convenience for our customers.
Supporting Regional Business Activities
One of our key strategic priorities is to support growing ASEAN-Greater China trade and investment flows along the regional corridor. We are focused on enhancing our wholesale banking capabilities to better serve corporates and government-related entities, some of which are set out in the section above on sustainability. We are boosting the onshore-offshore connectivity between our Singapore-ASEAN-Greater China network — to be the bank of choice for both China and Hong Kong SAR corporates venturing into ASEAN, and for our network customers expanding into Greater China. We have expanded our Greater China Business Office coverage beyond Singapore, Malaysia and Thailand, to include Indonesia. We strengthened our product and transaction banking capabilities in Hong Kong to deepen our position as a regional hub. We are the first bank in Singapore to leverage highly-secured digital passport authentication for foreign business owners of Singapore-incorporated SMEs seeking to open their first business banking account. We are ranked the top two and top three for loan syndication in Singapore and Malaysia respectively and maintained our top three ranking for Singapore dollar bonds origination.
Expanding into New Economy & High-Growth Industries
We are building new partnerships and integrating ecosystems beyond conventional banking channels, playing a broader and more entrenched role across value chains. We formed new partnerships in areas such as digital trade finance, mobility, environment, and food and agriculture, and these set the foundations for us to unlock long-term value from these emerging sectors.
Capturing Asian Wealth Flows
We have built a deeper and broader value equation for our customers across our wealth management business. We raised our private banking presence in the region to serve ultra-high and high net worth customers, such as setting up BOS Wealth Management Malaysia, and offering onshore private banking services in China through OCBC Wing Hang. Our private banking net new money fresh funds in 2022 reached the highest in five years. To serve OCBC's Premier Private Client (PPC) and Premier Banking customers, we strengthened our regional proposition in our key markets through capitalising on our strong network. We expanded the suite of products and services on our core Group Wealth Platform (GWP). First launched for Bank of Singapore, GWP was rolled out to OCBC's PPC and Premier Banking customers in Singapore and Malaysia in 2022, allowing us to deliver superior offerings and advisory services with unified investment views on one platform. Customers can also now open premier banking accounts in Singapore and Hong Kong together in a single application, providing a seamless regional onboarding experience. In addition, OCBC Wing Hang launched the Northbound Wealth Management Connect Service to provide new investment channels and broad asset allocation options for customers. Our highly successful collaboration with our insurance subsidiary, Great Eastern Holdings, has enabled us to consistently be amongst the top two in bancassurance sales in Singapore over the years, with this strong partnership also extended in Malaysia and Indonesia.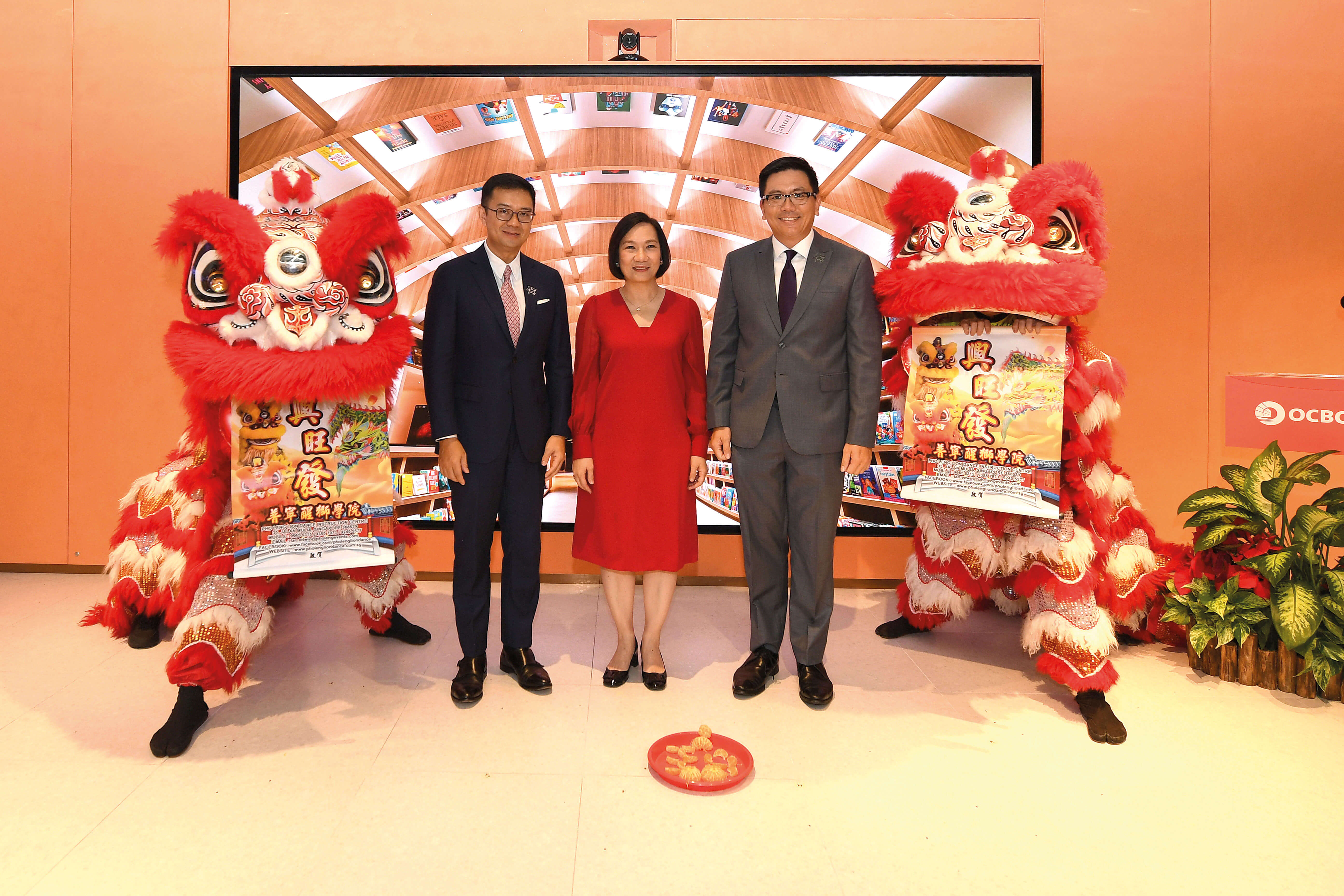 Driving Group-Wide Collaboration
Central to all of these is aligning ourselves internally to serve our customers as a single relationship across markets as they expand globally. We forged a "One Group" integrated approach to work seamlessly and propel group-wide collaboration across our highly-interconnected business franchise. We augmented our organisational structure in 2022 by strengthening and expanding the scope of our Group Customer Experience Office and establishing the Global Wholesale Bank Sustainability Office. These complement some of the changes we made in the previous year when we implemented a tighter group-wide matrix reporting structure, appointed a Group Chief Operating Officer and established a Group Data Office.
Fostering a High Performance Workforce
Our commitment to attracting, developing and retaining talent is key to achieving our long-term goals. We are intensifying our efforts in talent growth and development, upskilling our workforce and enhancing the overall employee experience. We made significant investments in helping our employees develop to their greatest potential and be future-ready. In 2022, we made a number of key management appointments as part of our succession planning and ongoing commitment to groom the next generation of leaders for OCBC. They include the Group Chief Financial Officer, Group Chief Risk Officer, Head of Global Wholesale Banking, Head of Global Consumer Financial Services, Head of Group Human Resources and CEO of OCBC Bank Malaysia.
New Chairman of the Board
Mr Ooi Sang Kuang retired as Chairman and Director of the Board on 31 January 2023 and was succeeded by Mr Andrew Lee on 1 February 2023. Mr Lee was first appointed to the Board on 18 February 2022. He has more than 30 years of consumer banking and insurance experience in Singapore and elsewhere in South-East Asia. He joined the Group in 1999 and during his 18-year tenure up to 2017, held key executive and leadership appointments at OCBC Bank and Great Eastern. Prior to his distinguished career at the Group, Mr Lee held senior executive positions at Standard Chartered Bank.
During Mr Ooi's nine-year tenure as Chairman, he led the Board in crafting the Group's strategic vision of creating a strong Greater China platform, and sharpening the corporate structure and operating model to support the growth of our core markets. He ushered in a refreshed set of corporate values in 2019 and also steered OCBC during the Covid crisis to emerge stronger. On behalf of the Board, we would like to convey our deep appreciation to Mr Ooi for his invaluable leadership and wise counsel. We would also like to take this opportunity to wish him all the best ahead.
Outlook
The global economy is expected to face continued challenges in the year ahead as the near-term outlook remains uncertain. There is rising recession worries in major economies, which are expected to see slower growth from elevated inflation, rising interest rates, lower consumer spending and reduced industrial production. As central banks in advanced economies prolong their contractionary monetary policies to bring inflation under control, this raises fears of a potential situation where growth and inflation outcomes diverge. The further escalation of geopolitical tensions could further destabilise world markets and complicate the business landscape. We may also need to navigate through ambiguity as more supply chain shocks, whether due to geopolitical or climate complications, cannot be ruled out. However, these could also spur supply chain diversification and wealth flows, as well as, drive sustainability efforts that would present opportunities for ASEAN economies.
It is encouraging to note that despite these challenges, there is cautious optimism on the resiliency of our key markets in Asia, which are mostly expected to outpace the global average GDP growth in 2023. Singapore's labour situation remains firm and the return of travellers continues to benefit the aviation, tourism-related and hospitality sectors. Malaysia and Indonesia's path of steady recovery is also expected to extend through this year on the back of domestic and tourism demand. In China and Hong Kong SAR, the normalisation of Covid restrictions and supportive government measures could provide a conducive environment for growth to pick up from a low base, and help spur regional activities.
OCBC has a highly-trusted brand, strong business franchises, and an established regional network. Our robust balance sheet, prudent risk management and talented workforce allow us to be well-poised to support our customers and pursue growth opportunities. We enter the new year with confidence as we excel for sustainable growth and deliver enduring value to our stakeholders.
Acknowledgements
We would like to express our deep appreciation to our fellow Board members for their invaluable insights, vision and excellent counsel. We welcome Ms Helen Wong, Group CEO, to the Board and bid farewell to three Directors. They are Mr Tan Ngiap Joo and Mr Wee Joo Yeow who have each served nine years on the Board, and Mr Koh Beng Seng who served more than three years. We thank them for their highly valuable contributions to the Group and wish them well.
To the management team and all our employees, we are grateful for your dedication, hard work and teamwork in making 2022 an outstanding year.
Finally, our heartfelt thanks goes to all our customers, shareholders and the communities we serve in for your continuing support to OCBC.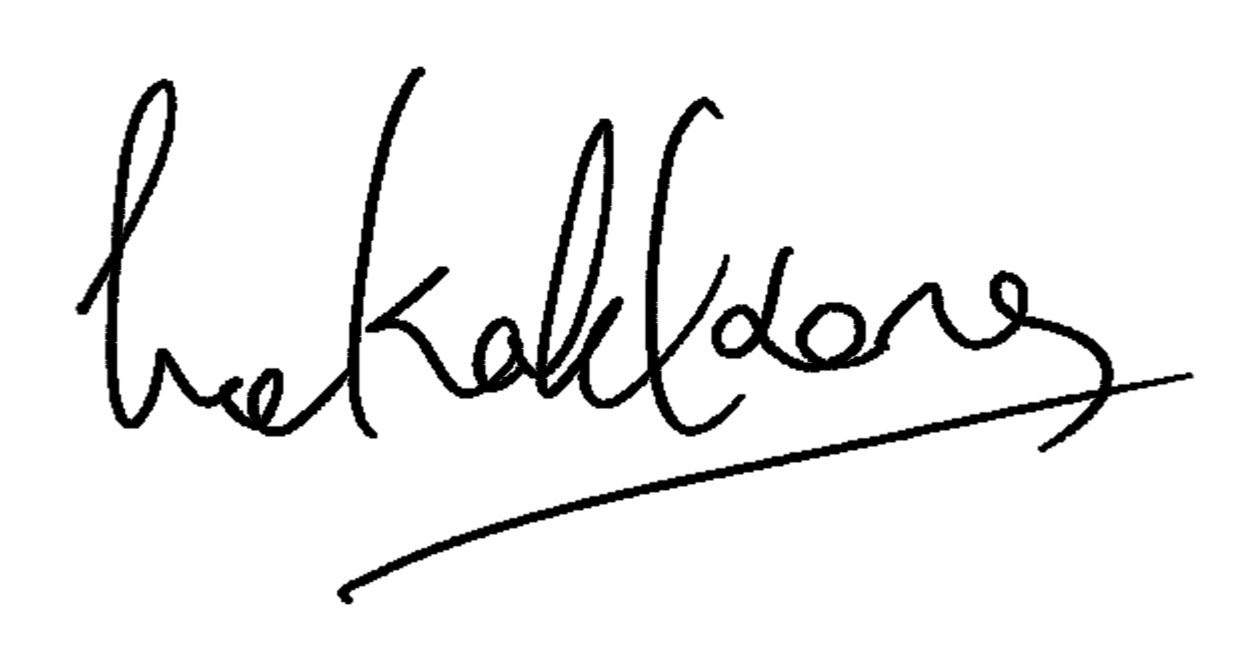 Mr Andrew Lee
Chairman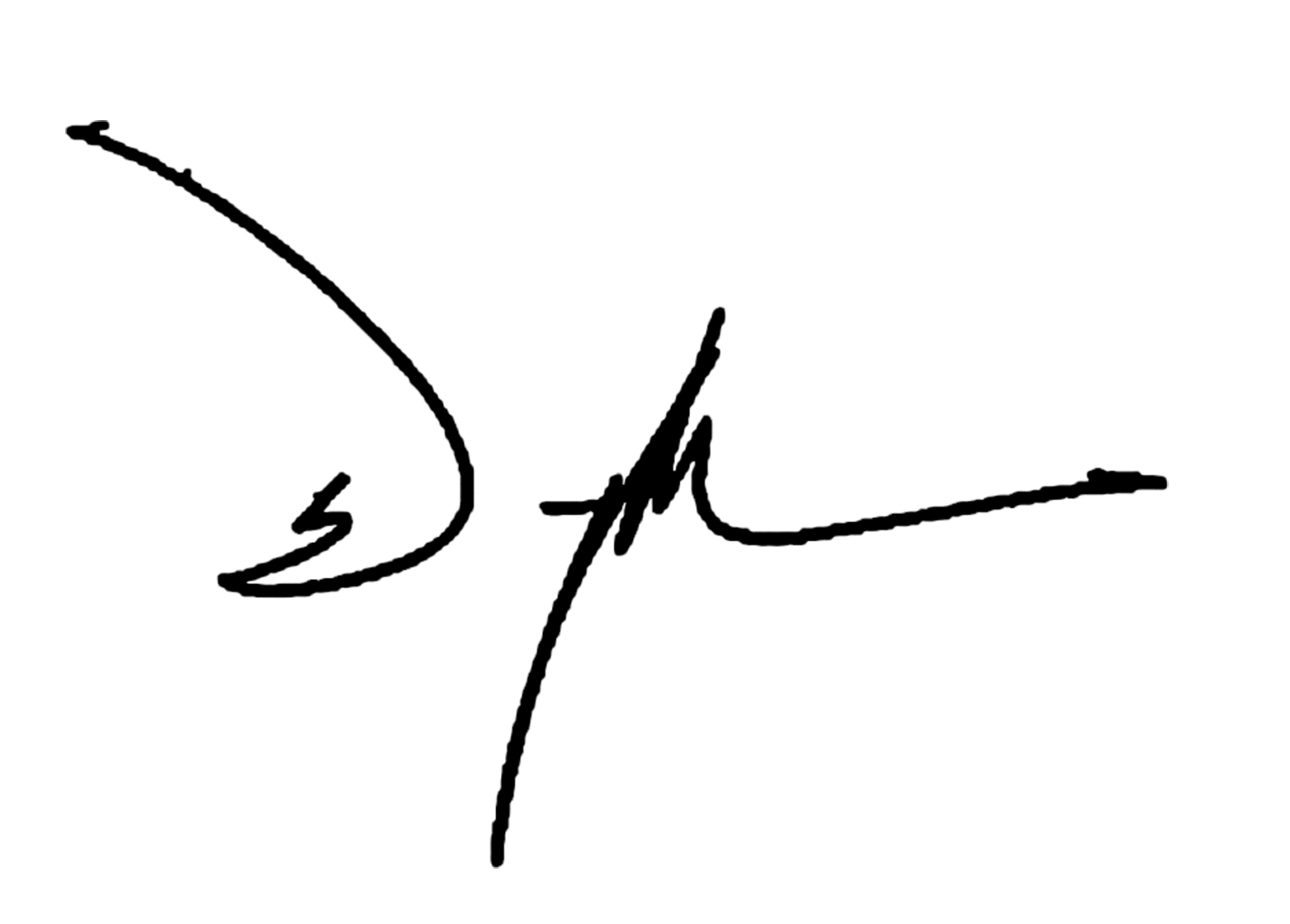 Ms Helen Wong
Group Chief Executive Officer
February 2023