The largest arboretum in the region that houses 2,000 rainforest trees with an IoT system to enhance greenery maintenance.
WHAT WE DO
Store Carbon
The OCBC Arboretum studies and conserves 2,000 dipterocarp trees, the endangered giants of the Southeast Asian rainforests. These trees store more CO2 than other tree species, helping to fight climate change. The trees at the Arboretum will store as much as 80 million kg of CO2 in their lifetimes.
The Arboretum, which contains 200 species of dipterocarps, will act as a 'gene bank' for the future of the species. The work at the Arboretum, managed by NParks, will also lead to ground-breaking research that can potentially help with future forestation efforts and urban planning.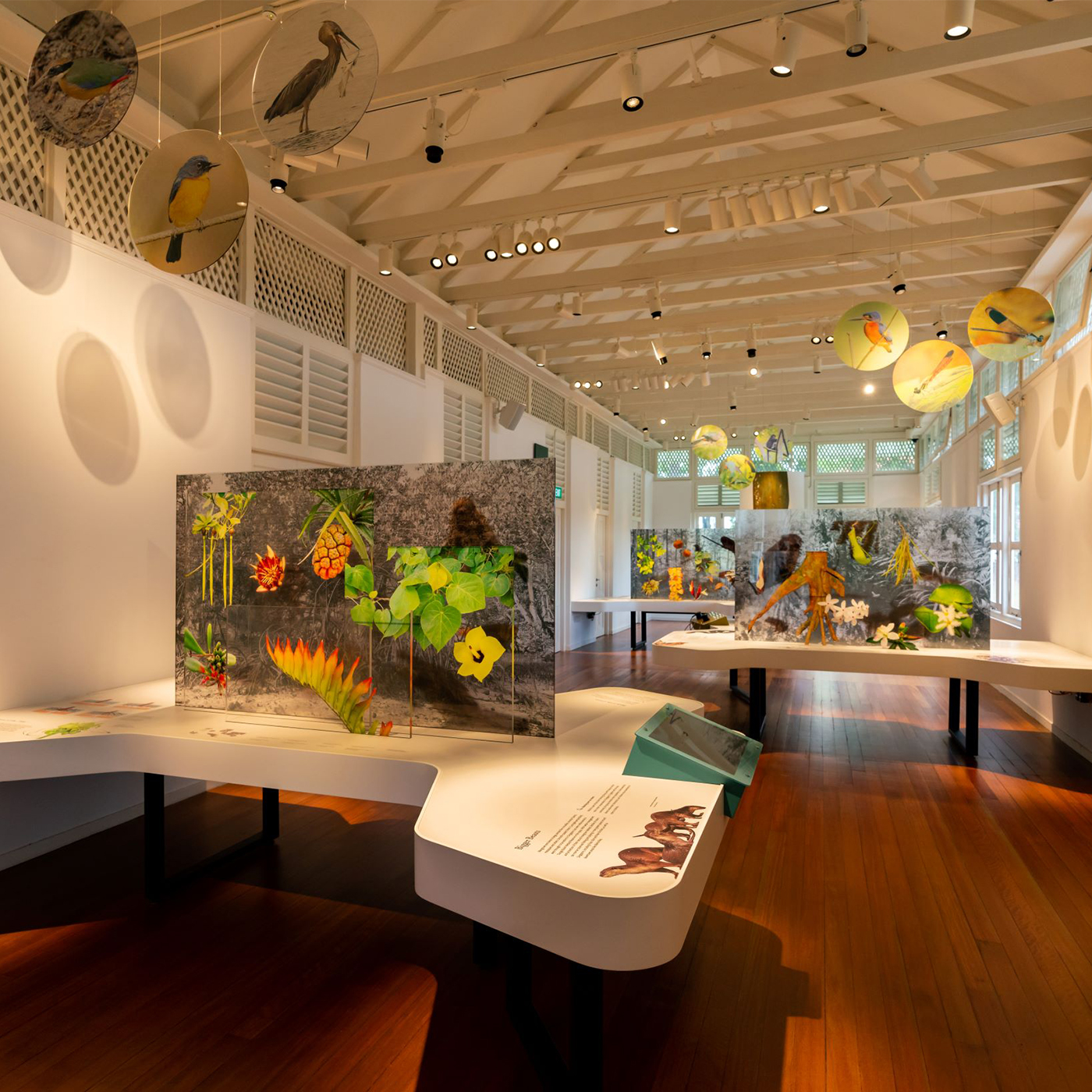 Forest Discovery Centre @ OCBC Arboretum
The Forest Discovery Centre @ OCBC Arboretum showcases Singapore's forest ecosystems and forest conservation efforts. Visitors can enjoy a birds' eye view of Singapore's diverse forests through a photographic installation. Interactive displays and videos highlight three distinctive forest habitats found in Singapore and showcase their unique flora and fauna.
Space is also set aside to facilitate community involvement in conservation. This space will serve as a launch-pad for various citizen science programmes under NParks' Community in Nature initiative and OCBC Bank's environmental initiatives.
Officially opened on 7 March 2021.
OTHER FORESTATION PROJECTS
Besides the OCBC Arboretum, we collaborated with NParks to plant more than 2,700 trees across Singapore, that can store more than 170,000 kg of CO2.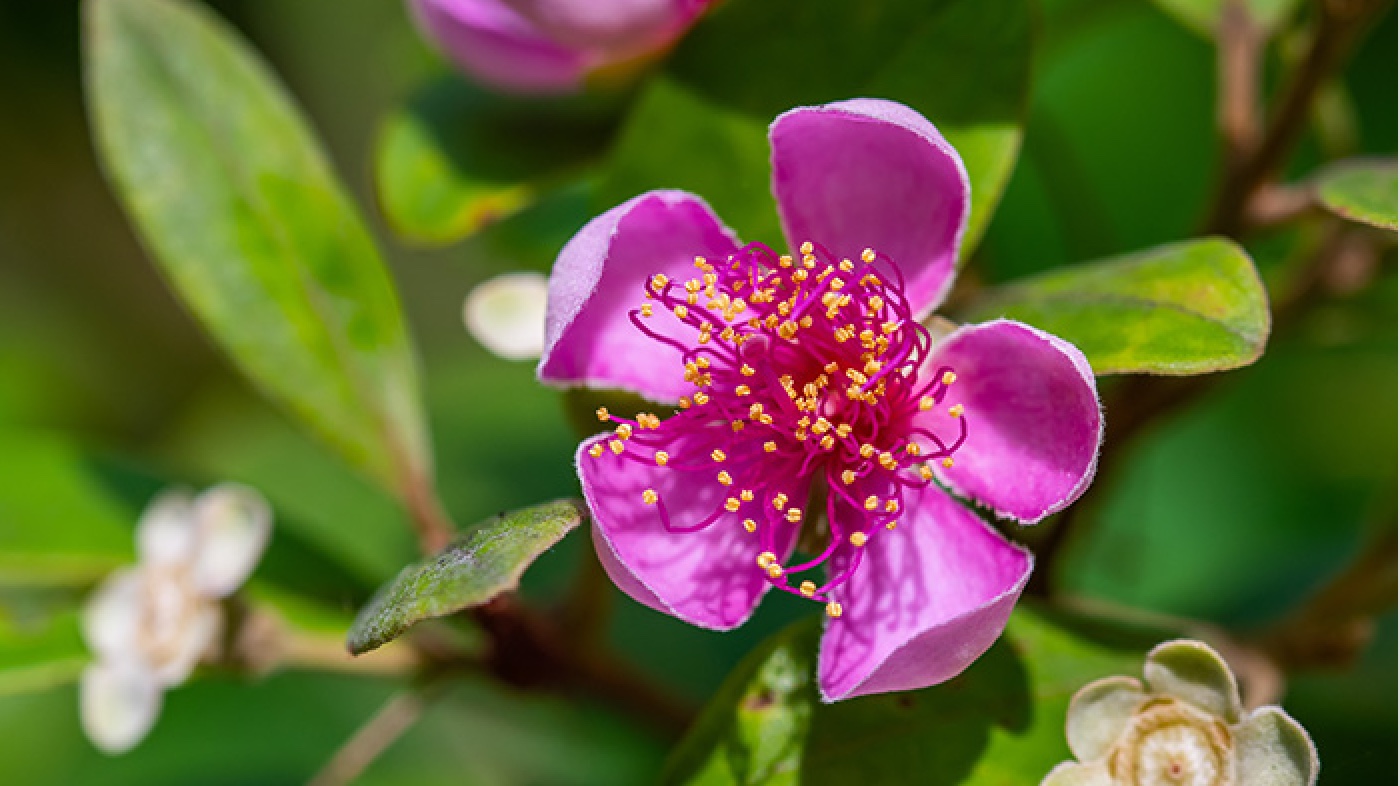 Reforest native coastal plants at Coney Island
Planted over 50 species of native coastal plants, including rare and endangered plants. These can store as much as 144,700 kg of CO2 over 10 years.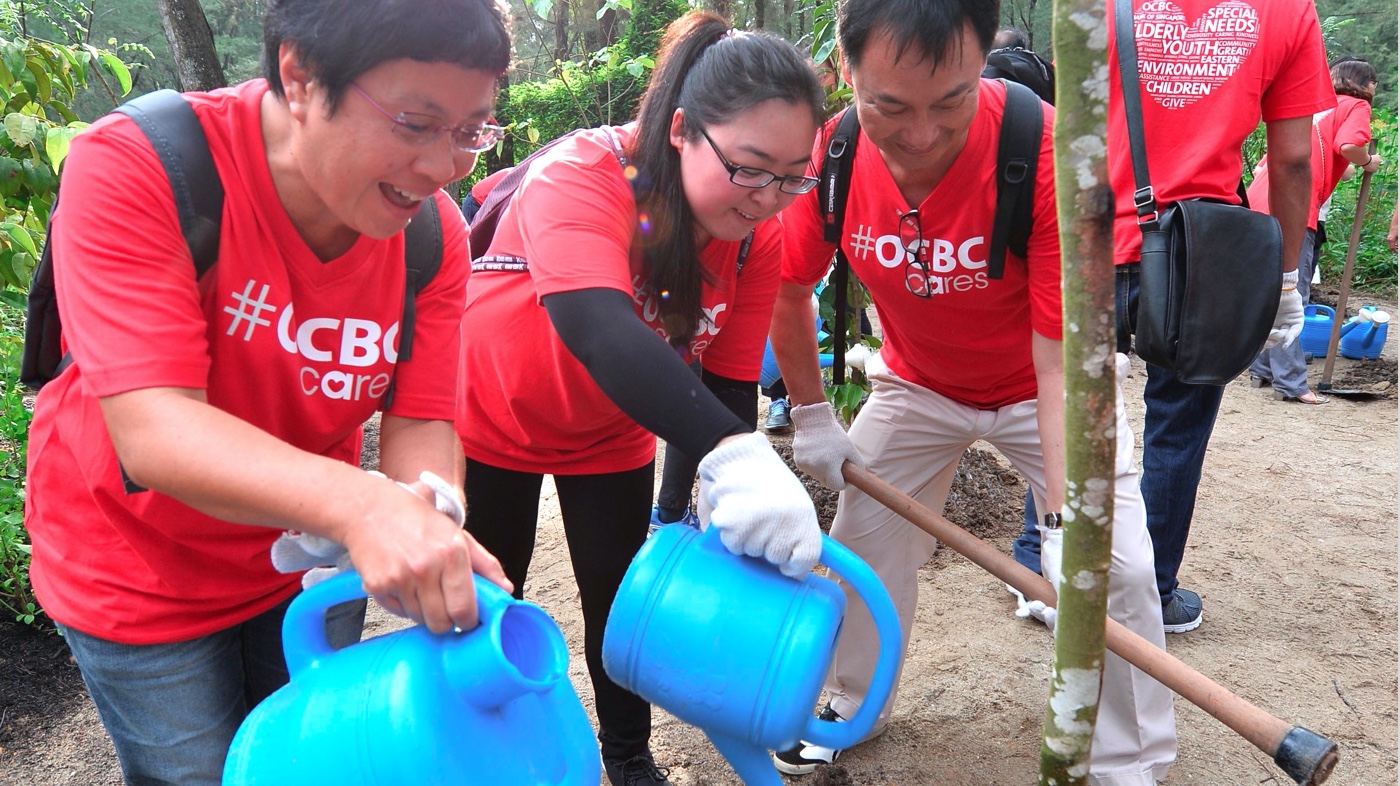 Trees at Dairy Farm Park
More than 60 OCBC Cycle participants helped plant 140 trees at Dairy Farm Park – one for every 50 cyclists who rode at OCBC Cycle 2019. These trees can help store as much as 8,680 kg of CO2 over 10 years.