#OCBCCares Environment Fund
We provide financial support for green initiatives that enhance Singapore's sustainability landscape.
WHAT WE FUND
An aquaponics project to enhance food sustainability
We funded Dr Lim Jia Yang to set up an aquaponics system for growing vegetables that does not require chemicals or pesticides. The funding also covered the development of a training kit model that will help others in setting up their own systems for the same purpose.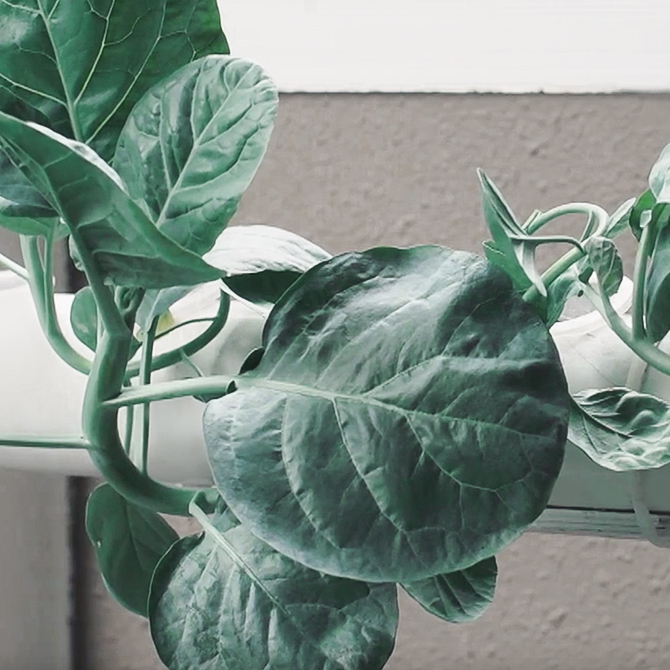 Binning plastic bottles and fruit peels responsibly
We funded the group, Green Nudge, whose mission is to encourage people at sporting events to bin plastic bottles and fruit peels for recycling and composting.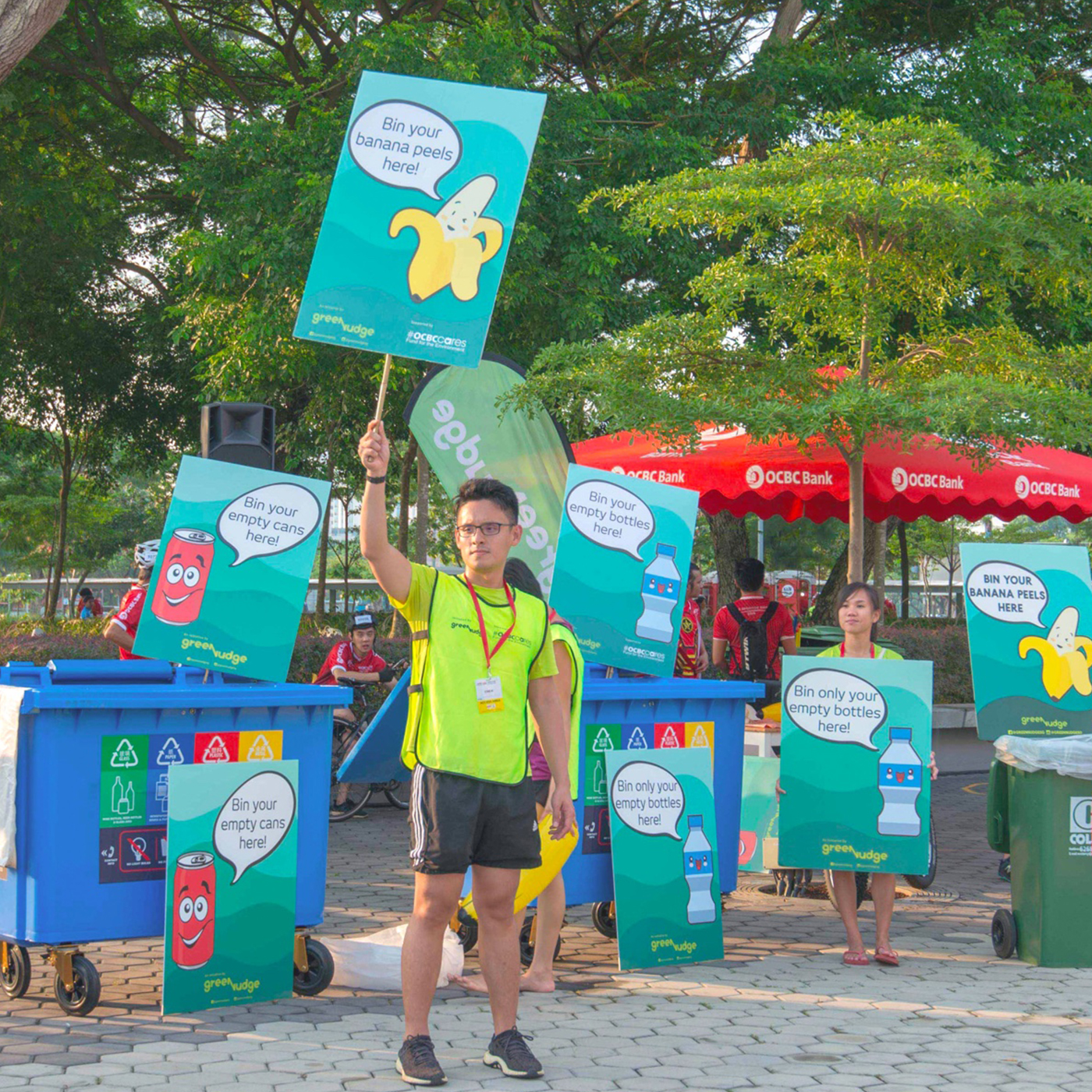 Apply for funding
Eligibility
100% implementable with potential for further scalability
Have visible and achievable outcomes with a sustainable impact on Singapore's environment
Solves Singapore's climate action issues
Benefits a wide segment of the community
Singaporeans and Permanent Residents. Non-residents may apply as a group with at least two Singaporeans/Permanent Residents.
The Green Pitch
We organised The Green Pitch in 2019 to invite like-minded individuals to come together to pitch their climate action solutions. Their mission: to get funding that enables them to put ideas into action.
A total of 62 individuals attended Round 1 of The Green Pitch on 16 October 2019 to workshop their ideas and to better understand problem statements. At the close of day, we received 35 applications to participate in the Pitch. Twelve candidates were then selected to make pitches at a closed-door event on Nov 2, 2019.
The #OCBCCares Environment Fund has chosen to support:
Afoodable and Foodiv - The two entities will join forces to work on a location-based app connecting food retailers and consumers to minimise food wastage.
Project Black Gold - A group that will support residents across communities in practising food composting. The compost will be distributed and used in community gardens.
The Clothes Library - A subscription-based clothes swapping service for women from the low-income community.
The Wishy Washy - A group of primary school students which will construct equipment that uses rain water to wash plastic bottles and metal cans before recycling.
A big 'Thank You' to all participants of our inaugural Green Pitch.
Written Application
There's still time to apply for funding
If you have a solution for reducing CO2 emissions, we will fund you. Submit a written application by 31 December 2019. Successful applicants will be notified by end February 2020. Download application form.
Independent evaluation committee
Mr N Sivasothi
Senior Lecturer,
Department of Biological Sciences
Director of Studies, Ridge View Residential College
National University of Singapore
Ms Koh Ching Ching
Head, Group Brand and Communications
OCBC Bank
Ms Sueanne Mocktar
Director, 3P Network Division
National Environment Agency
Dr Lena Chan
Group Director, National Biodiversity Centre
National Parks Board
Ms Serena Seah
Sr Principal Engineer, Water Demand Management & Inspectorate PUB
Singapore's National Water Agency