SDG 11 – Sustainable cities and communities
How OCBC supports SDG 11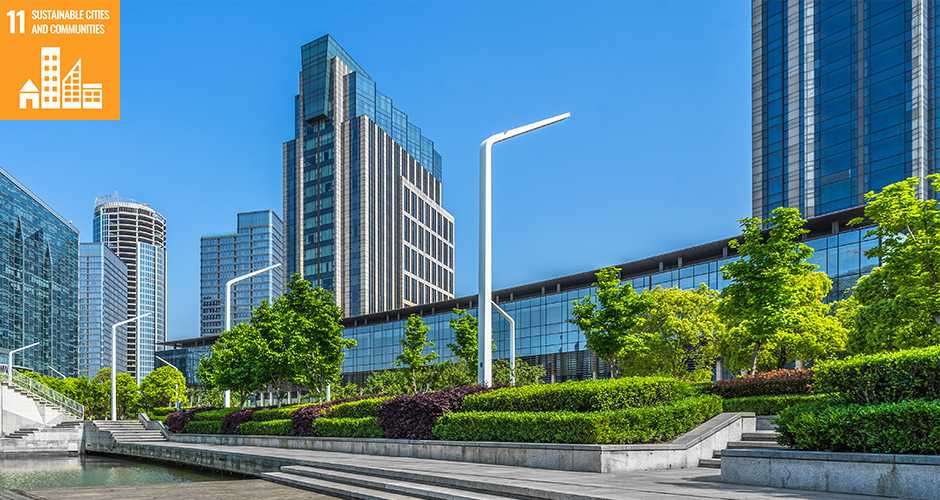 Relevant SDG Target(s)
11.3 By 2030, enhance inclusive and sustainable urbanisation and capacity for participatory, integrated and sustainable human settlement planning and management in all countries.
Alignment with OCBC's Material ESG Factors
Maintaining building certifications
OCBC has achieved Green Mark certifications for our properties and branches.
Circular economy
OCBC has partnered with product engineering and design firms to upcycle used chopsticks into home decorations and furniture.
Sustainable district efforts
OCBC is contributing to a project to build Singapore's first distributed district cooling (DDC) network in a town centre.
Green financing
OCBC supported the launch of Singapore's first corporate green retail notes.