SDG 3 – Good health and wellbeing
How OCBC supports SDG 3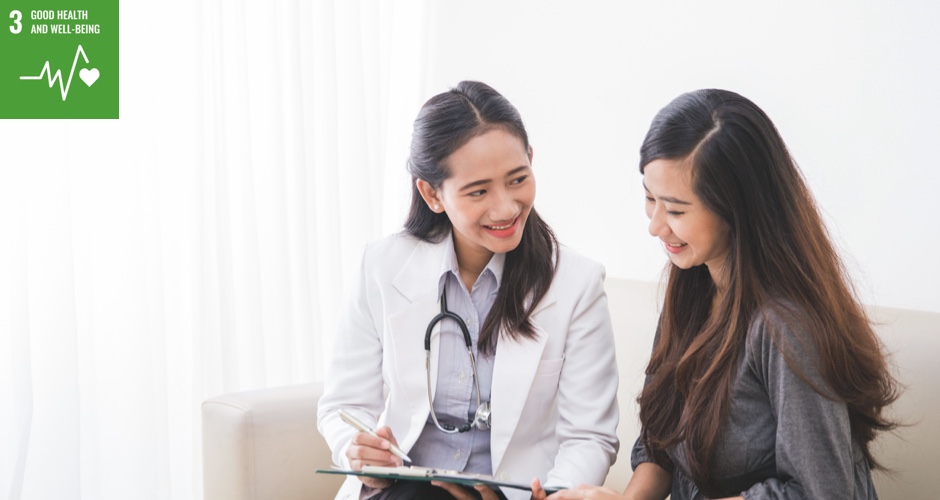 Relevant SDG Target(s)
3.4 By 2030, reduce by one-third pre-mature mortality from non-communicable diseases (NCDs) through prevention and treatment, and promote mental health and wellbeing.
Alignment with OCBC's Material ESG Factors
Promoting physical and mental wellbeing
OCBC organised a variety of programmes to promote employee engagement and wellbeing, including the MyWellness Fiesta 2022 and MyWellness talks which are a series of thematic talks and classes revolving around mental, physical, social and financial wellness. Other initiatives include LifeRefresh@OCBC which is a lifelong learning programme offering holistic support in career planning, financial planning and mental as well as physical wellness to employees aged 40 years and above, along with complimentary onsite health screening to identify focus areas to improve employee wellbeing. Cumulatively, this has resulted in an impact of >32,000 instances of participation across OCBC Group in our wellness programmes as well as voluntary health promotion services and programmes.