SDG 3 – Good health and wellbeing
How OCBC supports SDG 3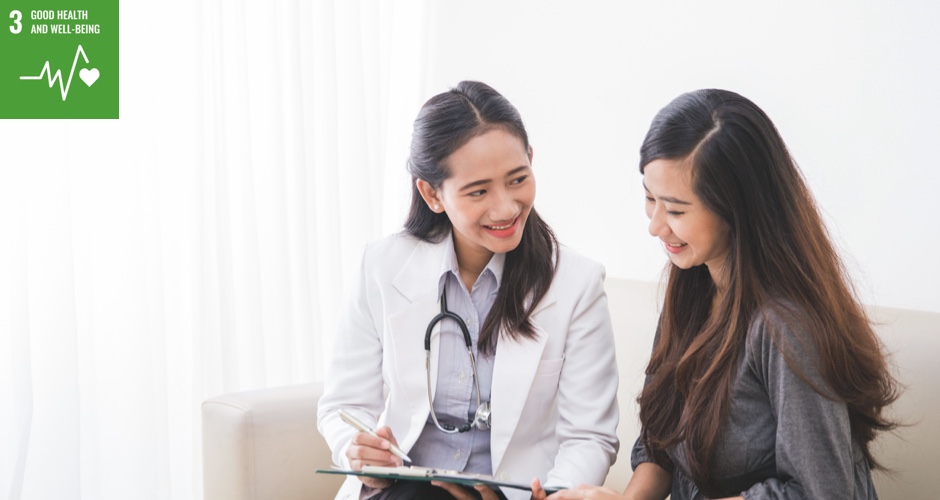 Relevant SDG Targets
3.8 Achieve universal health coverage, including financial risk protection, access to quality essential health-care services and access to safe, effective, quality and affordable essential medicines and vaccines for all.
Alignment with OCBC's Material ESG Factors
Provided 7 million masks and 81,000 ART kits to employees to ensure a safe operating environment in all core markets.
Supported >6,000 employees through the Vaccination Support Programme in Singapore, including providing days off for employees to rest after vaccination, medical leave without the need to produce a medical certificate, hospital coverage, and reimbursement of taxi fares to and from vaccination centres among others.