Recognising outstanding businesses
Emerging Enterprise Award
Jointly organised and sponsored with The Business Times, this award contributed more than S$1 million in prizes. More than S$750,000 from this amount was awarded in business overdraft facilities to support exceptional young enterprises in Singapore. This Award has recognised notable emerging enterprises for the past 11 years.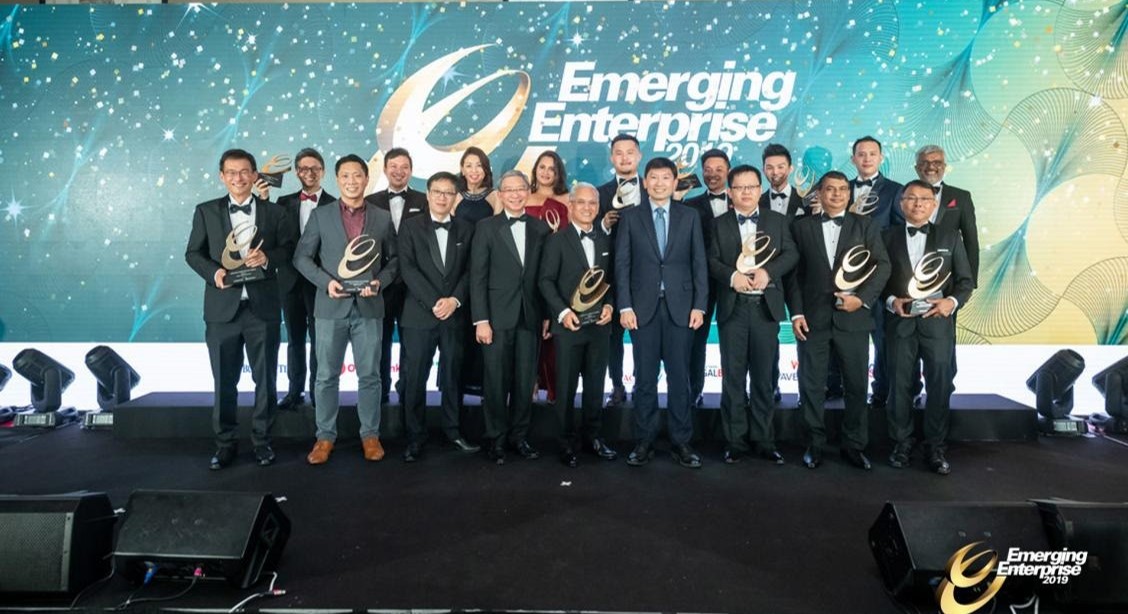 Enterprise 50 Awards
Proud sponsor for the past 13 years of this annual award which recognises Singapore's top 50 privately-owned companies.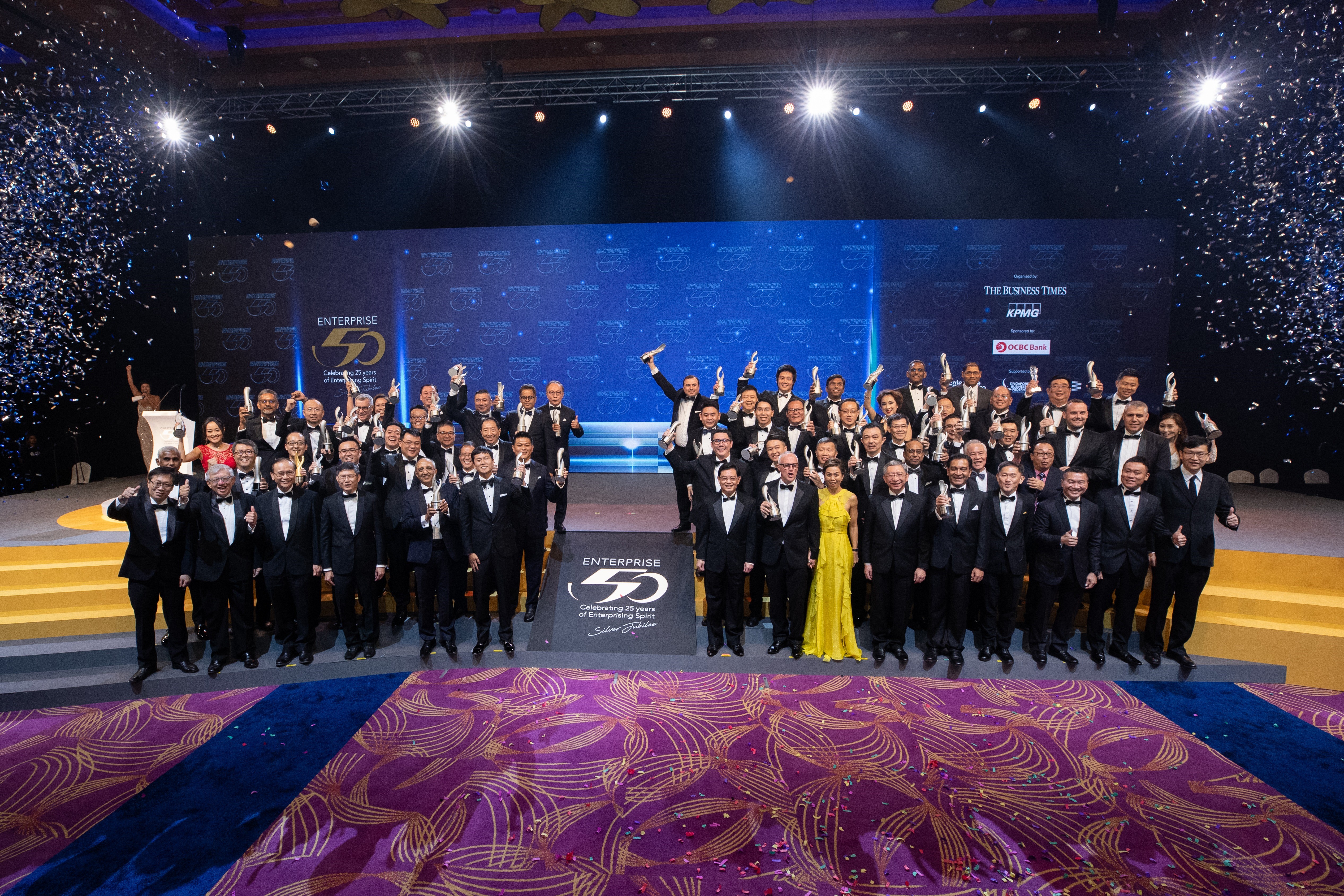 Entrepreneur of the Year Award
Longstanding sponsor for the past 17 years of Singapore's oldest award which honours the most outstanding of local entrepreneurs.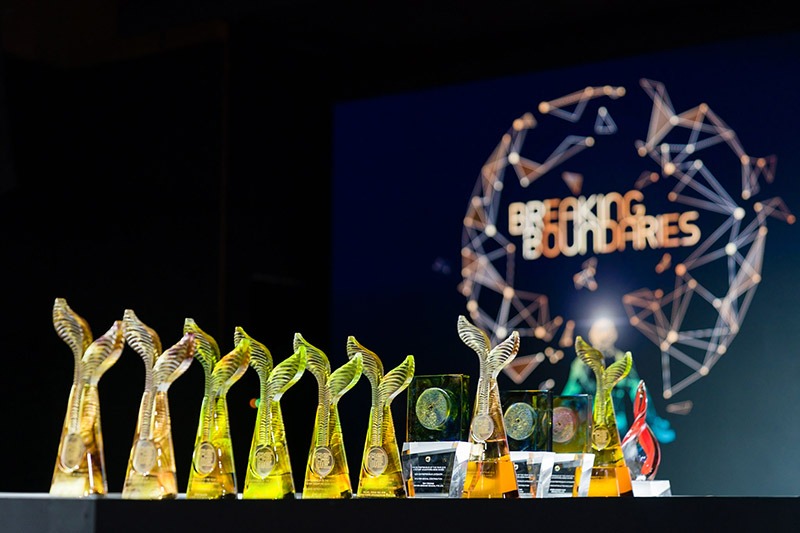 What our customers have to say
SUTL – Taking to the high seas
Chairman and CEO Arthur Tay is looking outside Singapore and finding ways to grow and expand the conglomerate's lifestyle, consumer goods and marina businesses.
Transworld Group Singapore – Charting growth through choppy waters
Its strong team, regional focus and ability to stay nimble have helped Transworld Group Singapore weather some storms over the years – and they are thriving. Hear from their Chairman and CEO Mr.​ Mahesh Sivaswamy.
Tat Hong – Towering ambitions
Tat Hong has played a huge role in building Singapore's distinctive landscape, but its journey has extended overseas as well. Hear from their Group CEO and MD Mr Roland Ng.
Benjamin Barker – Going beyond sharp suits
Benjamin Barker is synonymous with sharp suits and menswear, but their vision goes beyond that.
MindChamps – Championing a global education movement
MindChamps has made its mark in the education space in Singapore. Now, they are taking their unique model of education to the world.
You may be directed to third party websites. OCBC Bank shall not be liable for any losses suffered or incurred by any party for accessing such third party websites or in relation to any product and/or services provided by any provider under such third party websites.
We have been recognised for our continuous efforts to stay ahead of the pack.
Euromoney — Asia's Best Bank for SMES
Euromoney — Asia's Best Bank for SMES
"OCBC's winning strategy secures coveted award for best bank for SMEs 2019."
Asiamoney — Best Bank for SMEs
Asiamoney — Best Bank for SMEs
"OCBC's mission appears to be to make lives easier for the owners of small and medium-sized enterprises. That was more than evident in some of its key rollouts during Asiamoney's awards period."
Our credentials
Year
2011 – 2020
2015 – 2021
2012, 2018
2016 – 2017, 2019
2010, 2011, 2013 - 2021
2017, 2019, 2020
2014 - 2020
2019 - 2021
2018 - 2021
2018 - 2021
2020
2018 - 2021
2020

Award
ASEAN SME Bank of the Year
Best SME Bank in Southeast Asia
Best SME Bank in Asia Pacific
Asia's Best Bank for SMEs
Best SME Bank in Singapore
Best SME Bank Singapore
Indonesia SME Bank of the Year
Best SME Bank in Indonesia
Best International Bank Myanmar
Best Trade Finance Bank in Singapore
Best Trade Finance Bank Singapore
Best Transactional Online Banking Platform in Southeast Asia
Frictionless Transaction Awards: Best Digital Trade Platform

Publisher
Asian Banking and Finance
Alpha Southeast Asia
The Asian Banker
Euromoney
Alpha Southeast Asia
Asiamoney
Asian Banking and Finance
Alpha Southeast Asia
Asiamoney
Alpha Southeast Asia
The Asian Banker
Alpha Southeast Asia
The Asian Banker