Understanding the financial wellness of Singaporeans
The Covid-19 pandemic and its resulting economic uncertainties has spurred Singaporeans to pay more attention to financial matters.
The overall Index score improved to 62, up from 61 in 2020, when the world first started to grapple with massive changes resulting from the unprecedented pandemic and the resulting economic slump.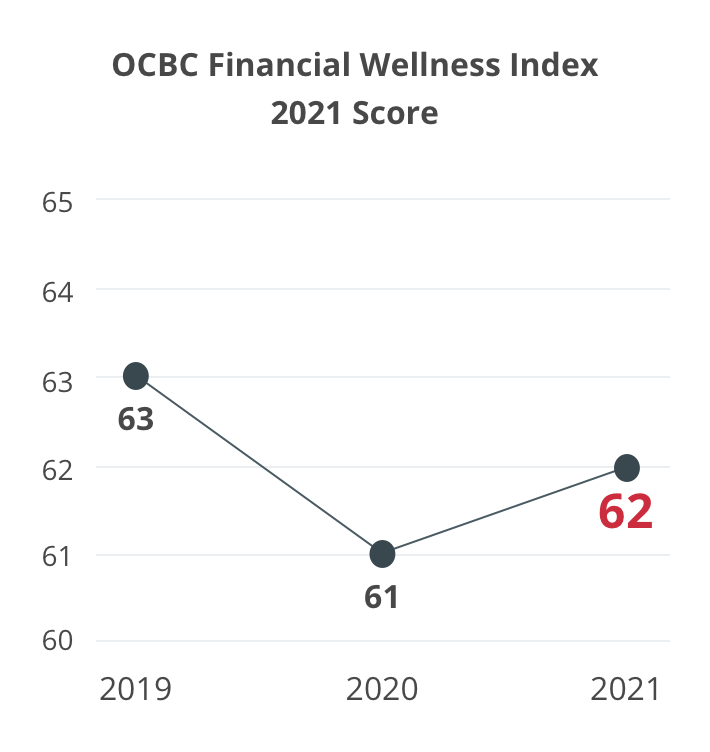 Undesirable habits
Fewer are committing undesirable habits compared to the previous year: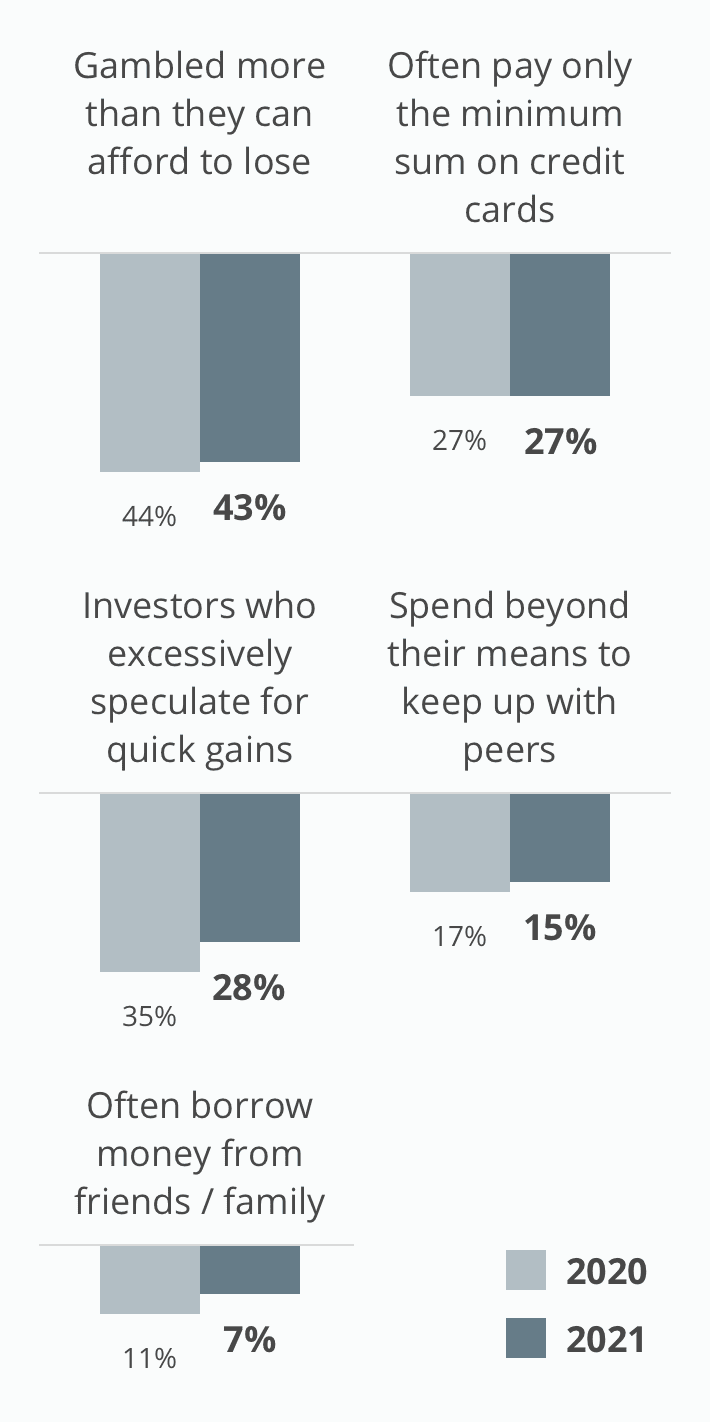 Good Financial Habits
More Singaporeans are persisting with good financial habits: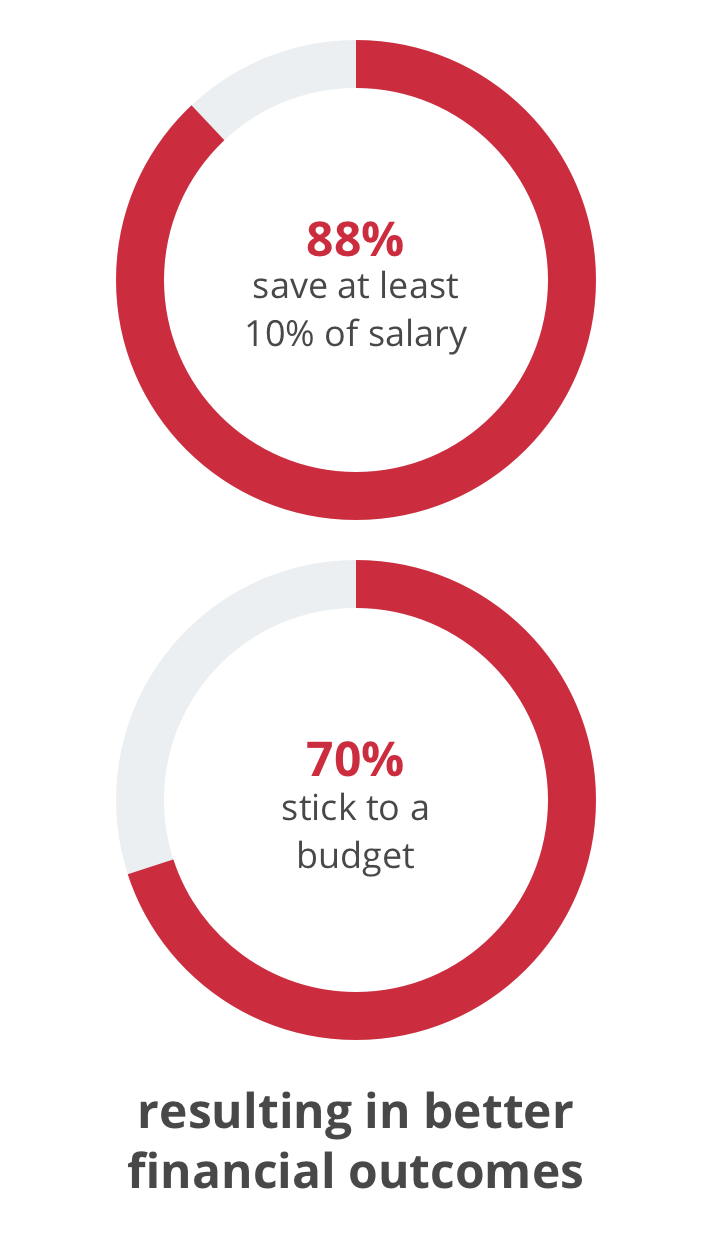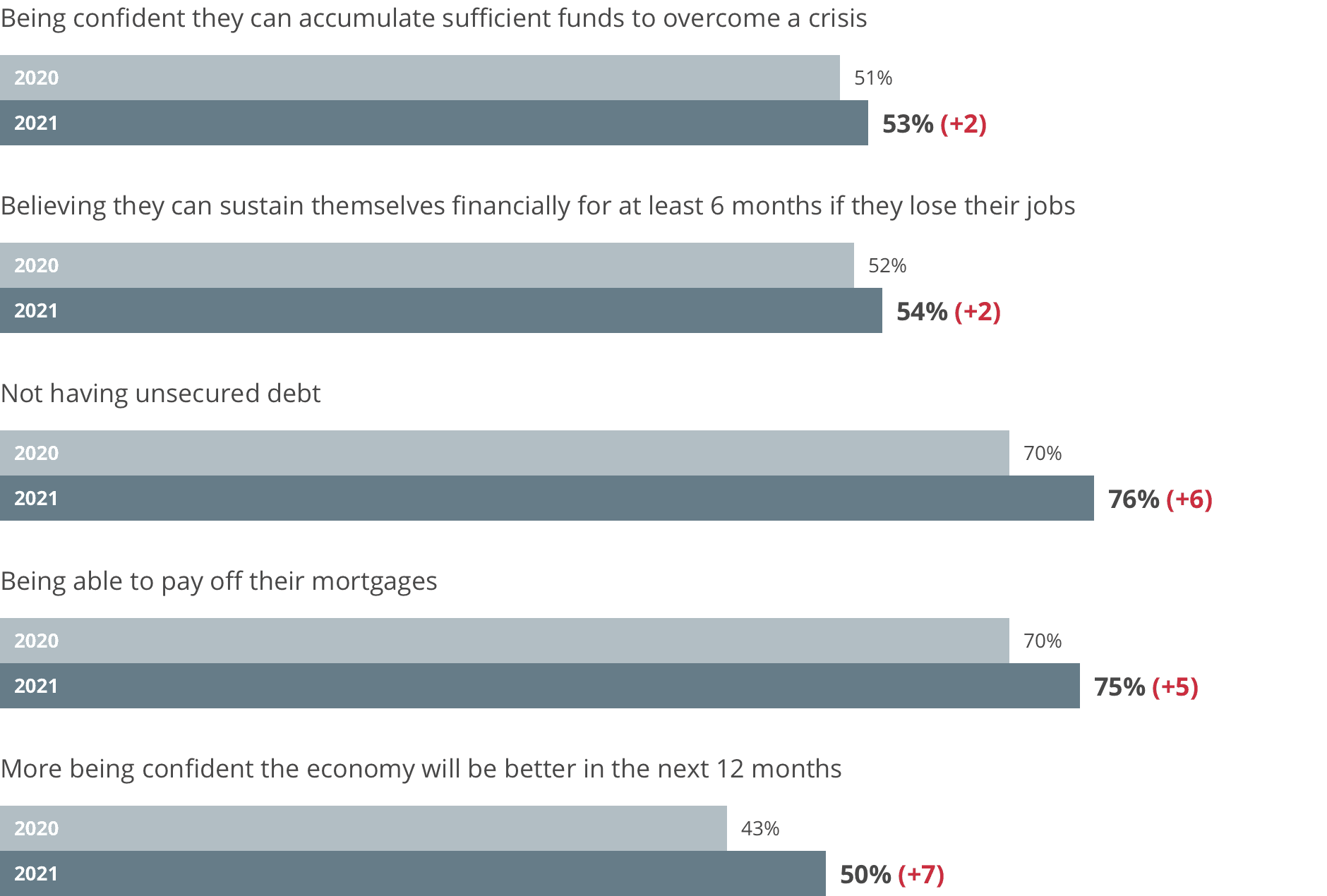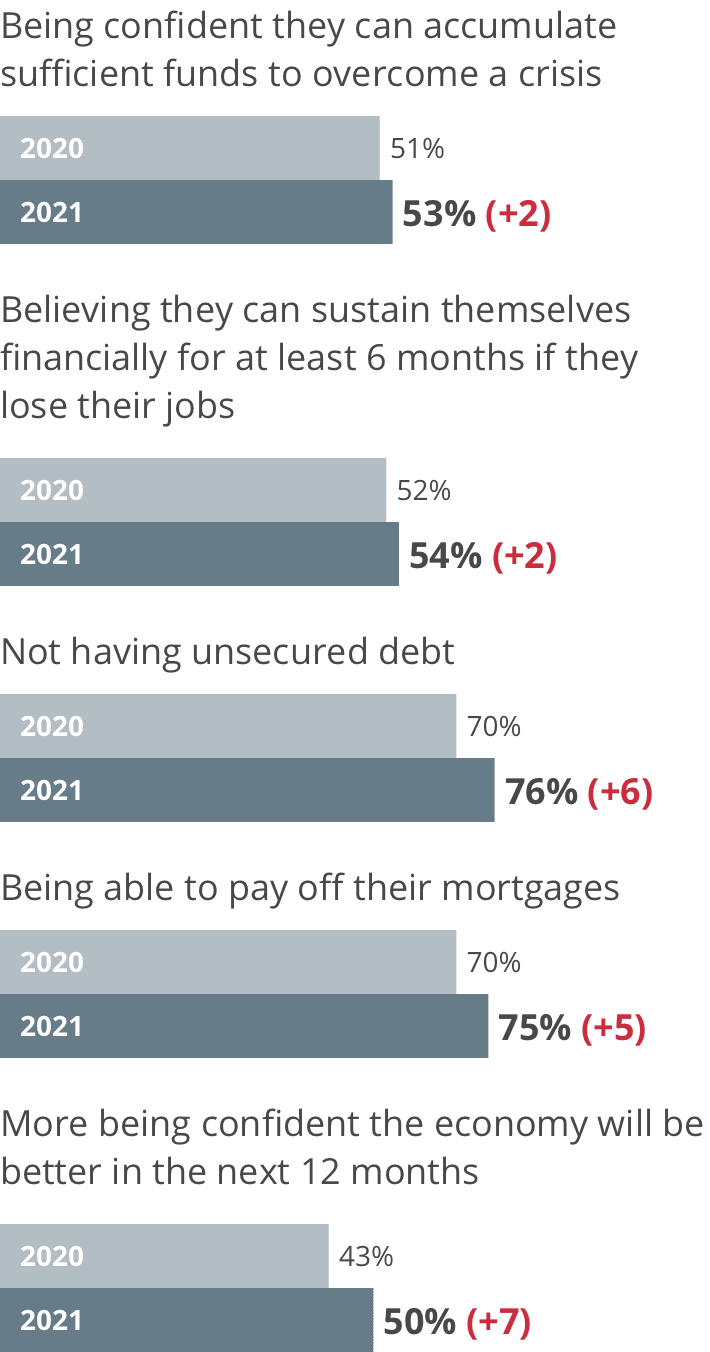 DIGITAL FINANCIAL TOOLS
Singaporeans who use digital financial tools achieve better Index scores: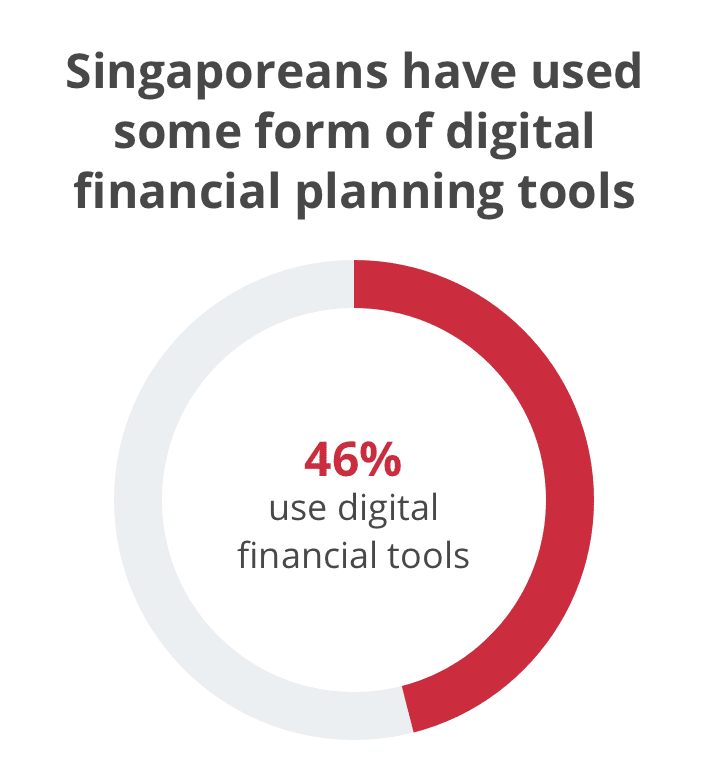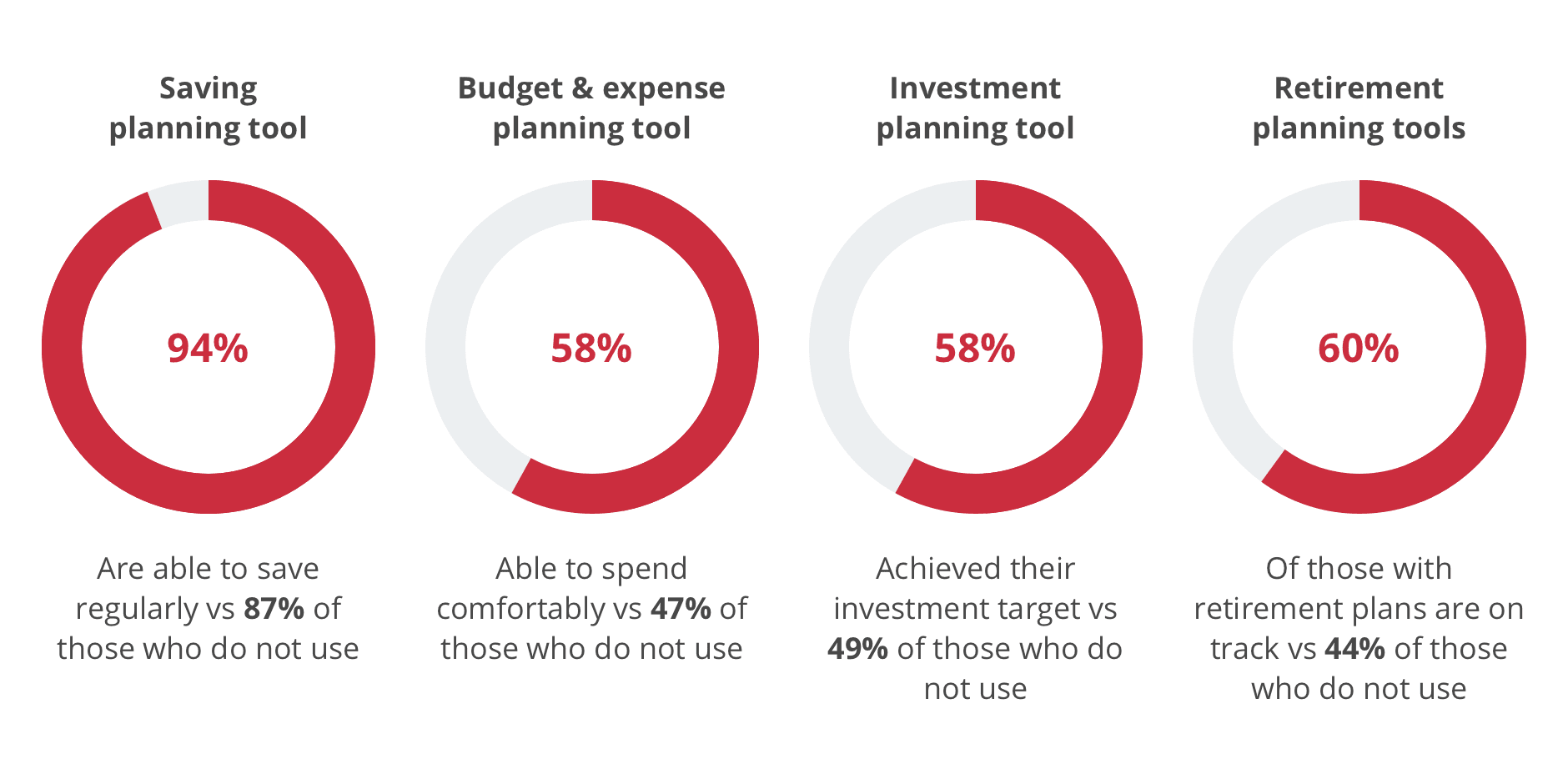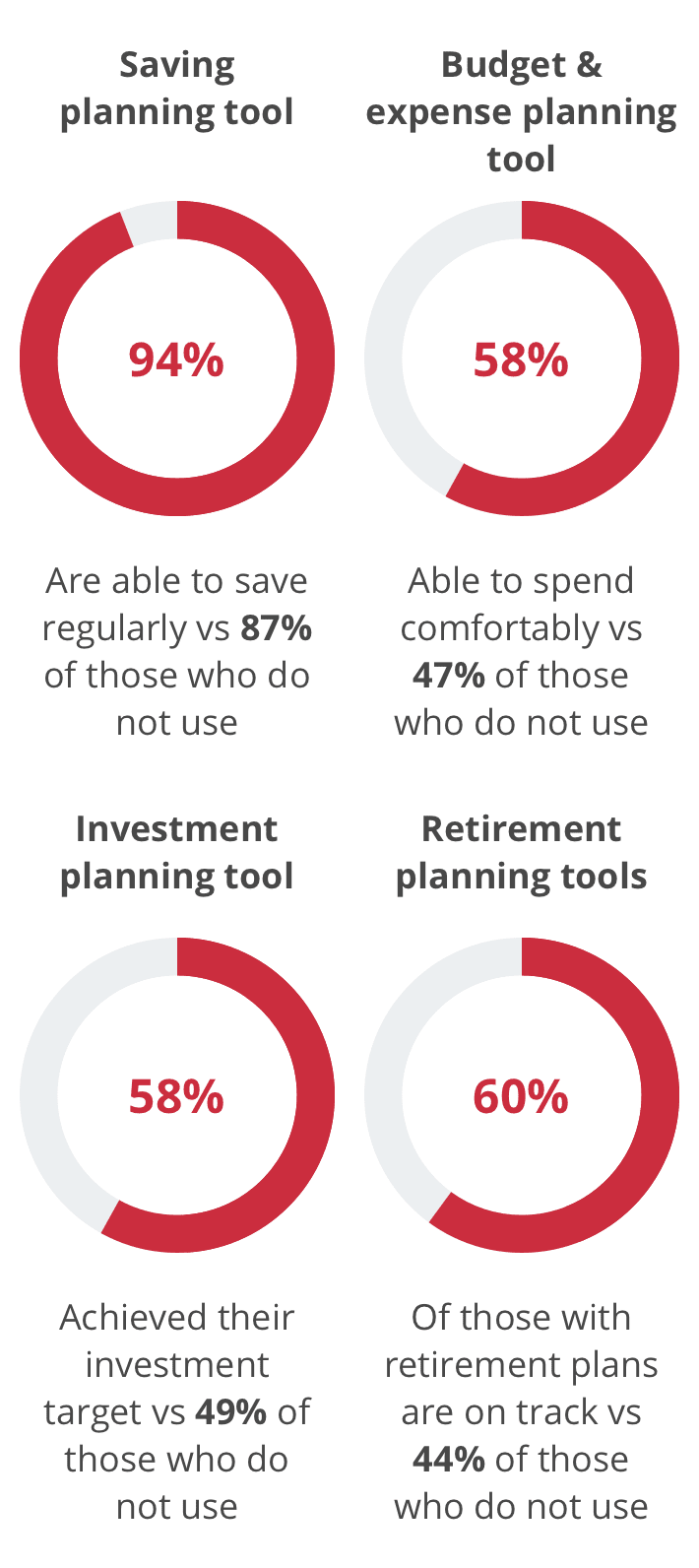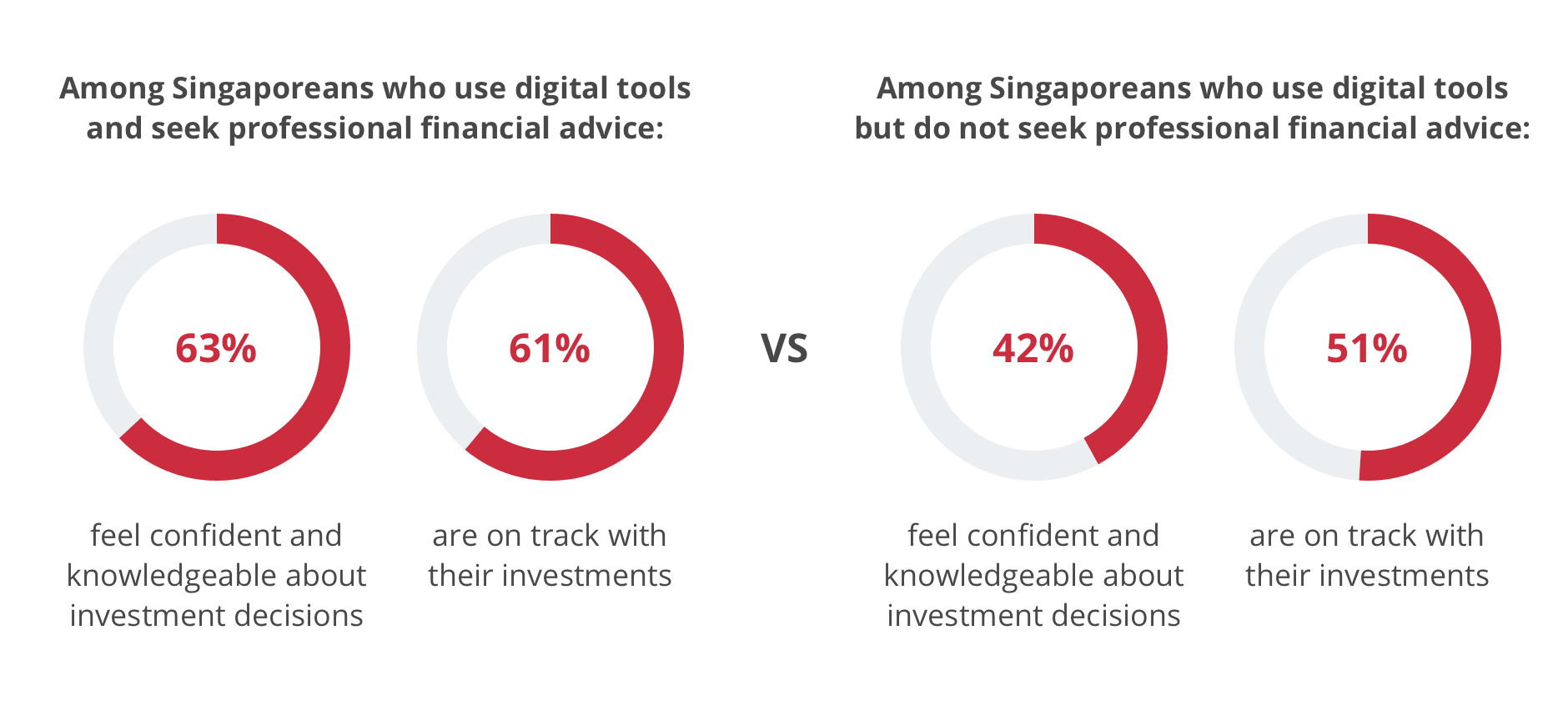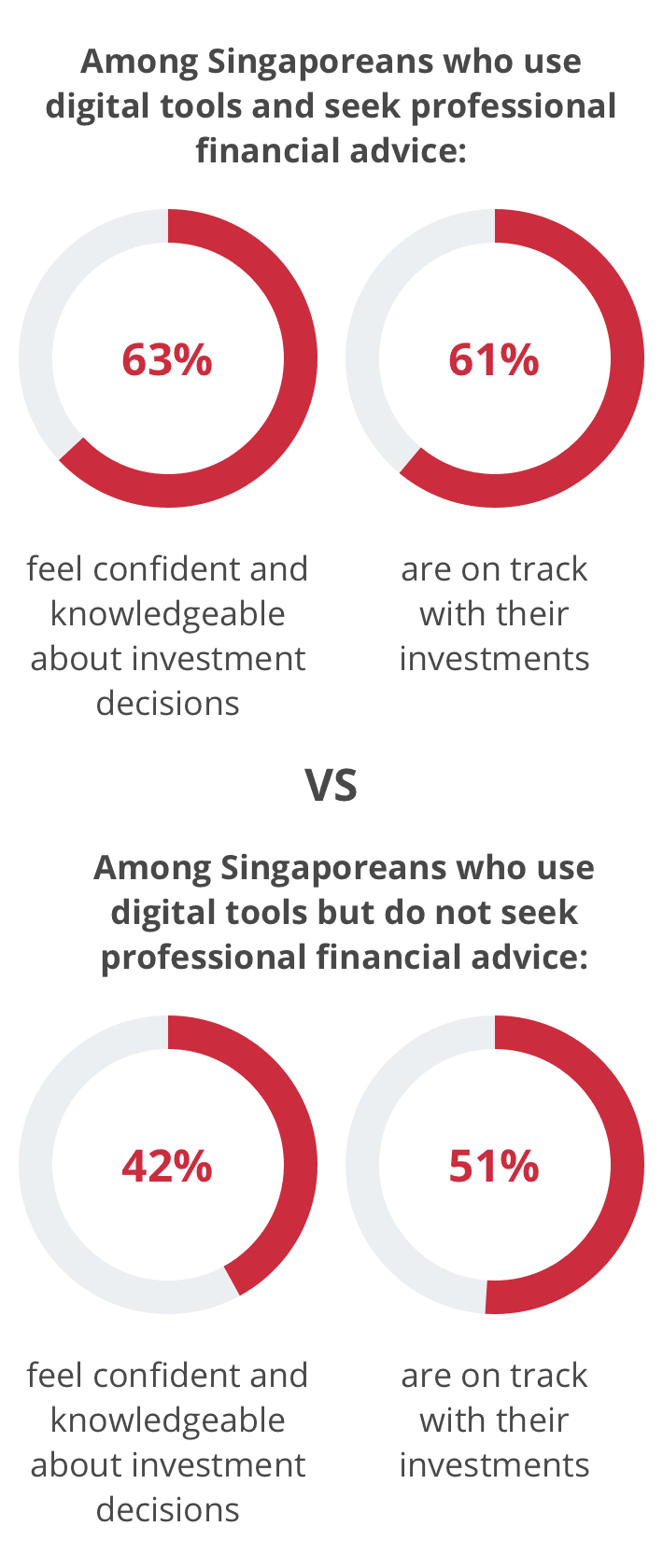 Singaporeans who are digitally savvy are also more invested across all investment product types, including international stocks, REITs, ETFs, cryptocurrencies, bonds and structured deposits, than those who are less digitally savvy.
Millennials and investing
Younger millennials are investing, and in a wider range of investments: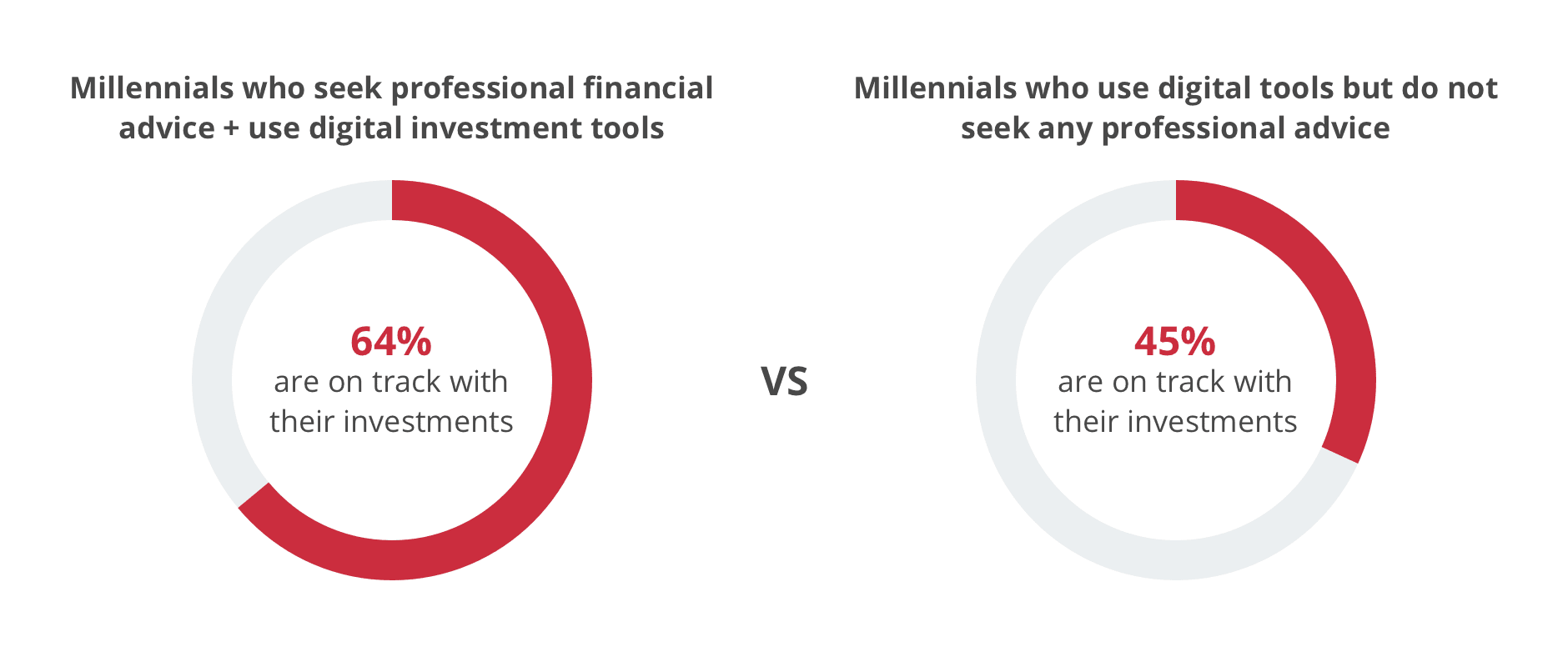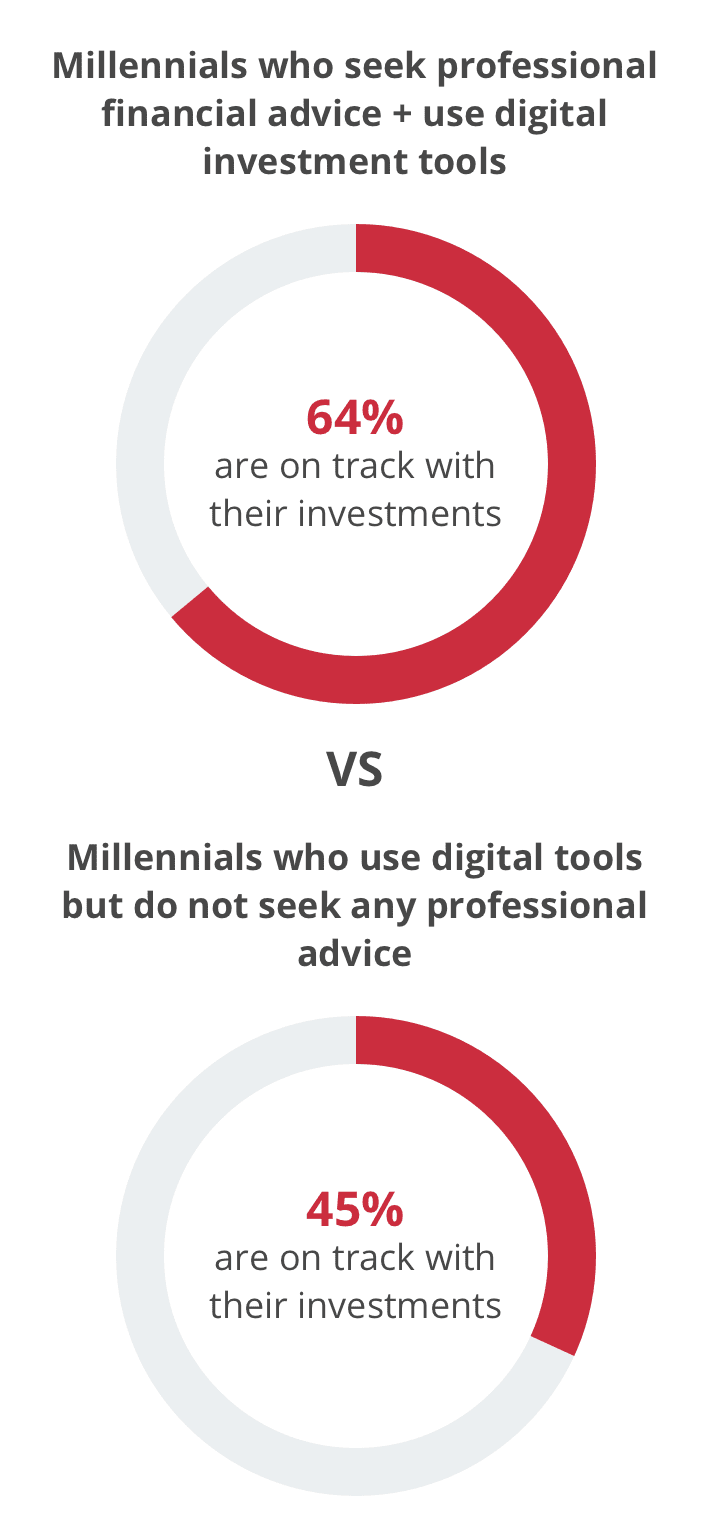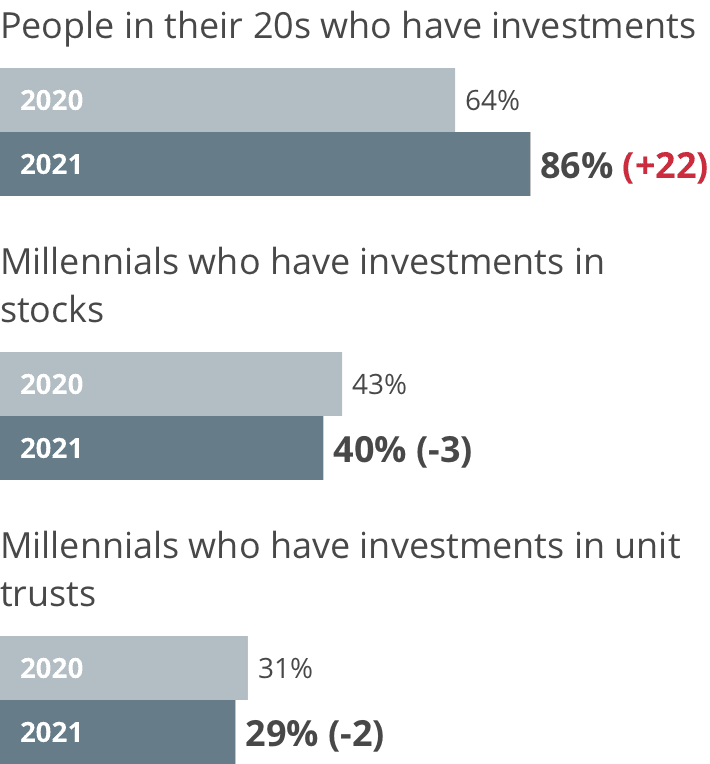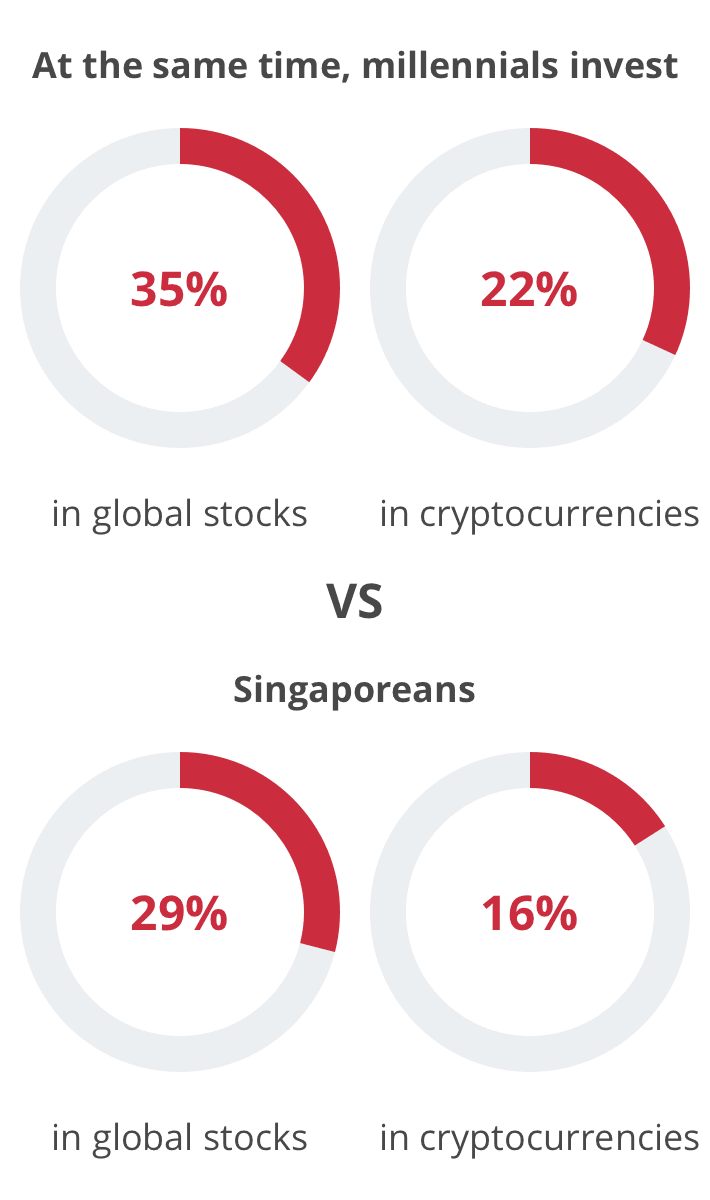 More millennials are now investing via robo-advisory platforms, with 21% of millennials leveraging robo-advisory platforms to invest and grow their funds versus 15% of Singaporeans.
Women and wealth
More women are growing wealth for their own sake: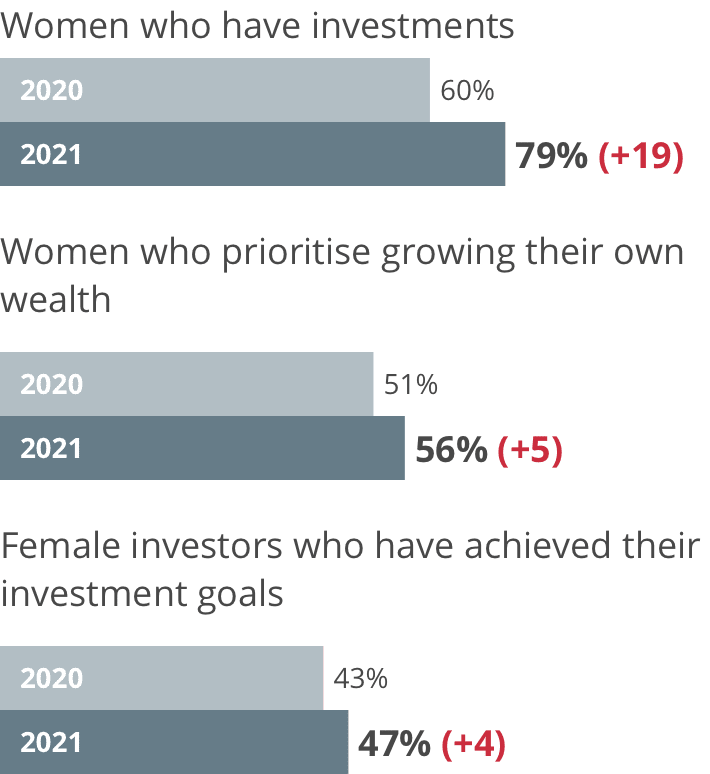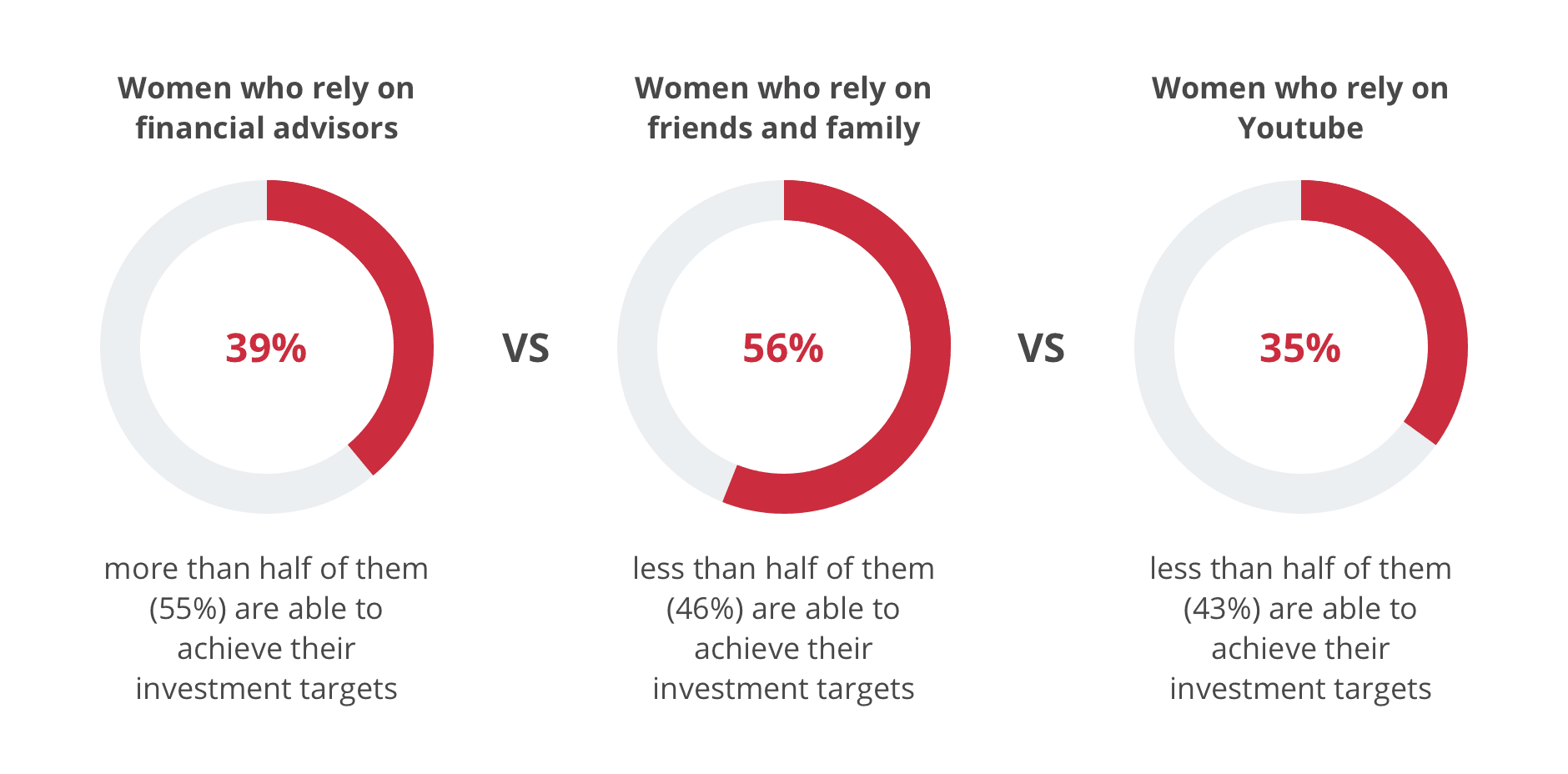 Planning for retirement
Singaporeans are scoring better in retirement, and more are choosing simpler lifestyles for when they retire: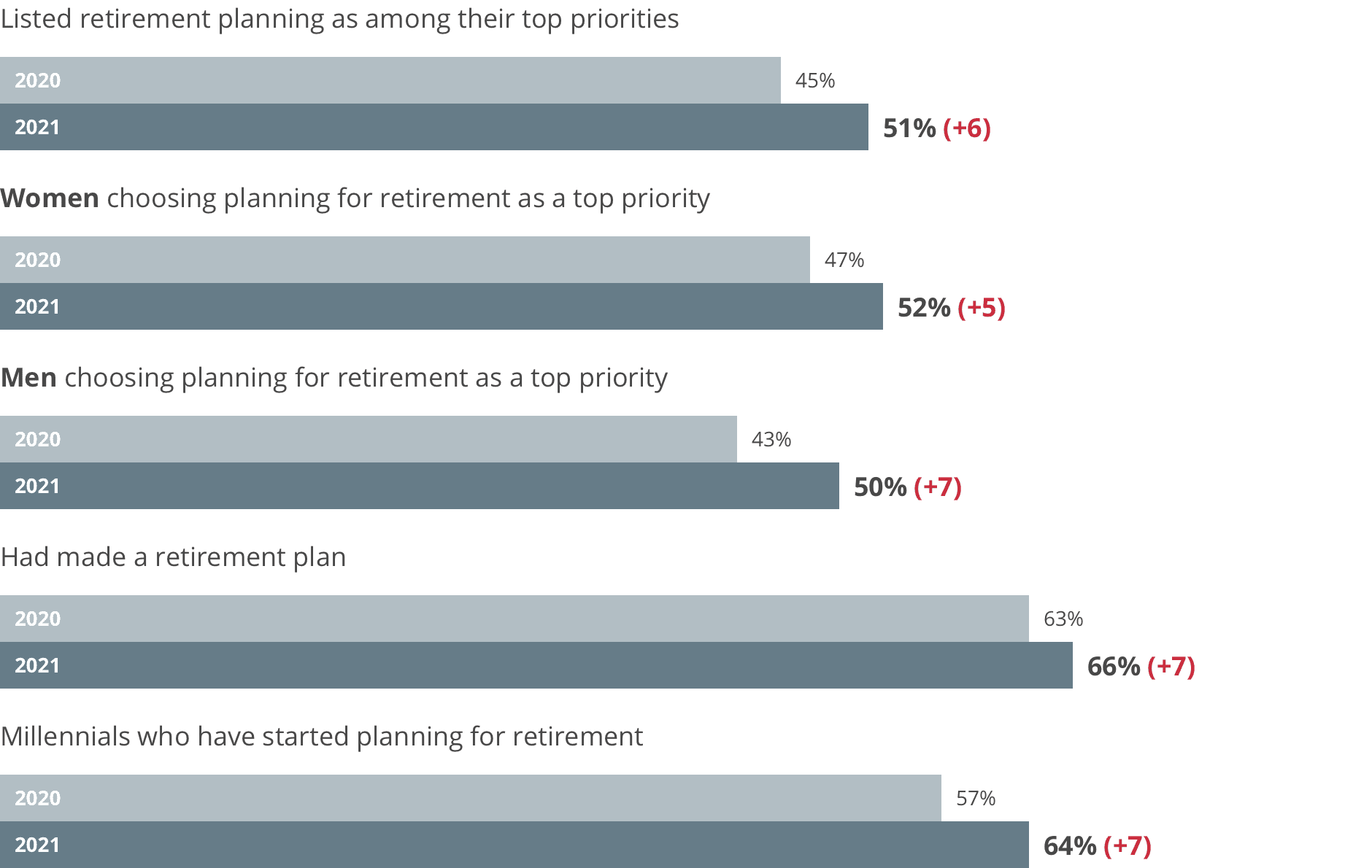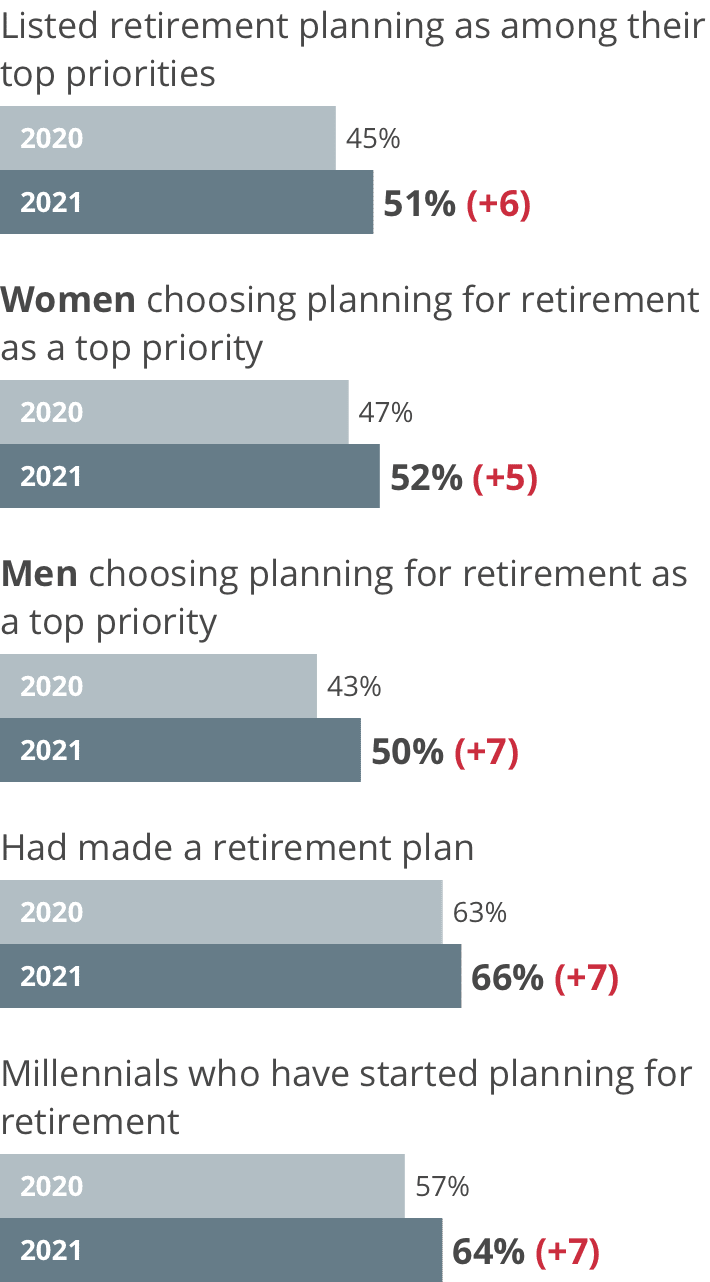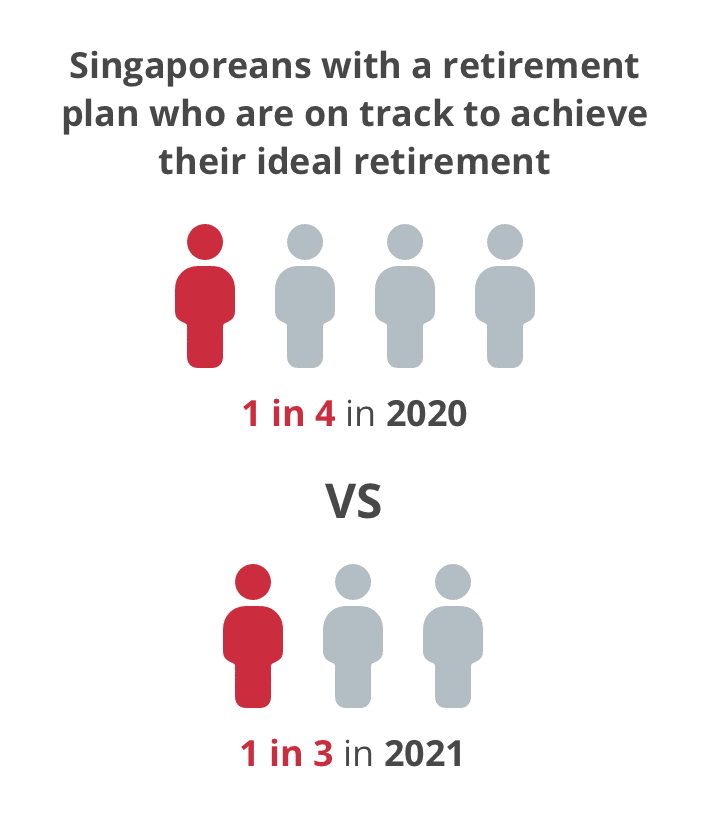 Out of three retirement lifestyles that they could pick based on broad considerations on dining out, travel, car ownership, home ownership and so on, more Singaporeans (40% vs 36%) picked the most modest lifestyle compared to 2020.
However, many Singaporeans (81% vs 78% in 2020) are still underestimating the amount needed for their chosen retirement lifestyle by 31% (32% in 2020).
Retirement Lifestyle A
Retirement Lifestyle B
Retirement Lifestyle C
S$2,300

Retirement Lifestyle A

S$2,900

Retirement Lifestyle B

S$5,200

Retirement Lifestyle C

Eats at home, food courts & hawker centres
Owns & lives in a HDB property
Commutes via public mass transport
Medical consultation/ treatment at polyclinics and government hospitals
No domestic helper
Regional holidays 2 times a year e.g. Thailand, Hong Kong

Eats at food courts, hawker centres & mid-range restaurants
Owns & lives in a HDB property
Commutes via taxi or owns a mid-range car
Medical consultation/ treatment at General
Practitioner and government hospitals
Employs part-time domestic helper
Regional holidays 3 times a year e.g. Thailand, Hong Kong, Korea

Eats at mid-range & fine-dining restaurants
Owns and lives in private property
Owns a high-end car
Medical consultation / treatment at General Practitioners and private hospitals
Employs a full-time domestic helper
International holidays 2 times a year e.g. Europe, America
Enjoys lifestyle & wellness experiences