Now reading:
Driving relevant communication at scale using the "Next Best Conversation"
Driving relevant communication at scale using the "Next Best Conversation"
Every year, OCBC Bank conducts over 100 million targeted communications with customers across 15 different channels such as branches, contact centres, emails and social media. Thanks to the "Next Best Conversation, this approach has been very successful, with significant volumes of new product sales being achieved through data-driven marketing.
By using advanced machine learning algorithms to leverage the huge volume of data available to the Bank, we have improved the relevance of the conversations we have with our customers. These conversations can be related to sales, servicing or data collection nudges.
Our "Next Best Conversation" platform redefines the marketing model – creating a centralised, always-on brain to drive relevant interactions for each customer powered by big data, machine learning and real-time contextual data.
- Kasper Hansen, Head, Customer Analytics, Group Data Office
The platform identifies the most relevant conversations for each customer and ensures consistent inbound and outbound communications across all channels. The hyper-personalised recommendations are based on over 1,200 features derived from each customer which are overlaid with event trigger information. The engine also captures real-time contextual information to further refine the offers based on the latest information.
For example, a customer may be eligible to receive an offer for a credit card. If the same customer calls the Bank to change their address, it will suggest they have moved house. The "Next Best Conversation" will learn from this data, and in real-time, refine the offer to suggest relevant products such as a renovation loan or home content insurance.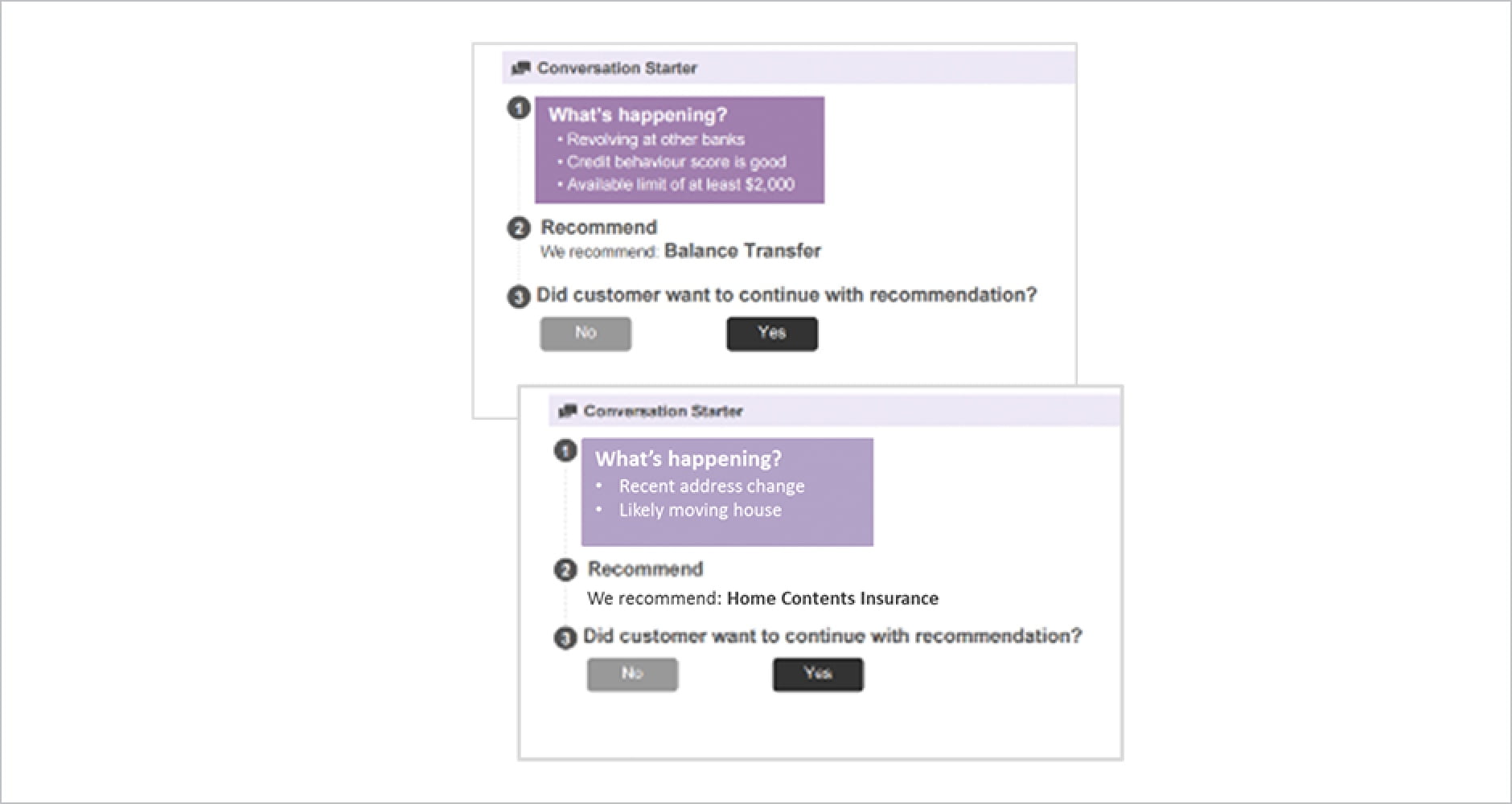 As responses are captured from every interaction, the "Next Best Conversation" is self-learning. It uses past results from offers made to customers to improve recommendations over time.
Powered by big data and machine learning, the "Next Best Conversation" aims to deliver a contextually relevant and personalised experience for our customers.
---