Now reading:
Group Finance Fundraising Auction for MINDS
Group Finance Fundraising Auction for MINDS
To encourage the spirit of giving during the challenging pandemic period, Group Finance (GF) set up a task force and embarked on a mission to engage our colleagues in contributing actively to those in need. It wasn't easy to come up with an effective idea due to safe management measures which prohibited the gathering of a large group in one location to take part in an activity.
However, we persisted. After multiple rounds of brainstorming, we came up with the idea of an online fundraising auction! This was to support the Movement for the Intellectually Disabled of Singapore (MINDS) which serves over 2,000 individuals with intellectual disabilities.
Our idea allowed our GF colleagues to contribute in various ways. First, we invited colleagues across GF to donate items for the auction. Second, when we conducted the live fundraising auction online, GF colleagues participated in bidding for the items.
Call for item donations
Three weeks before the live auction, we called for donation of items in brand new or good condition. Slowly but surely, we received email submissions and gathered a total of 26 items for the auction! Examples of donations included badminton rackets, an inflatable kayak, perfume, handcrafted bags, kettle, and more.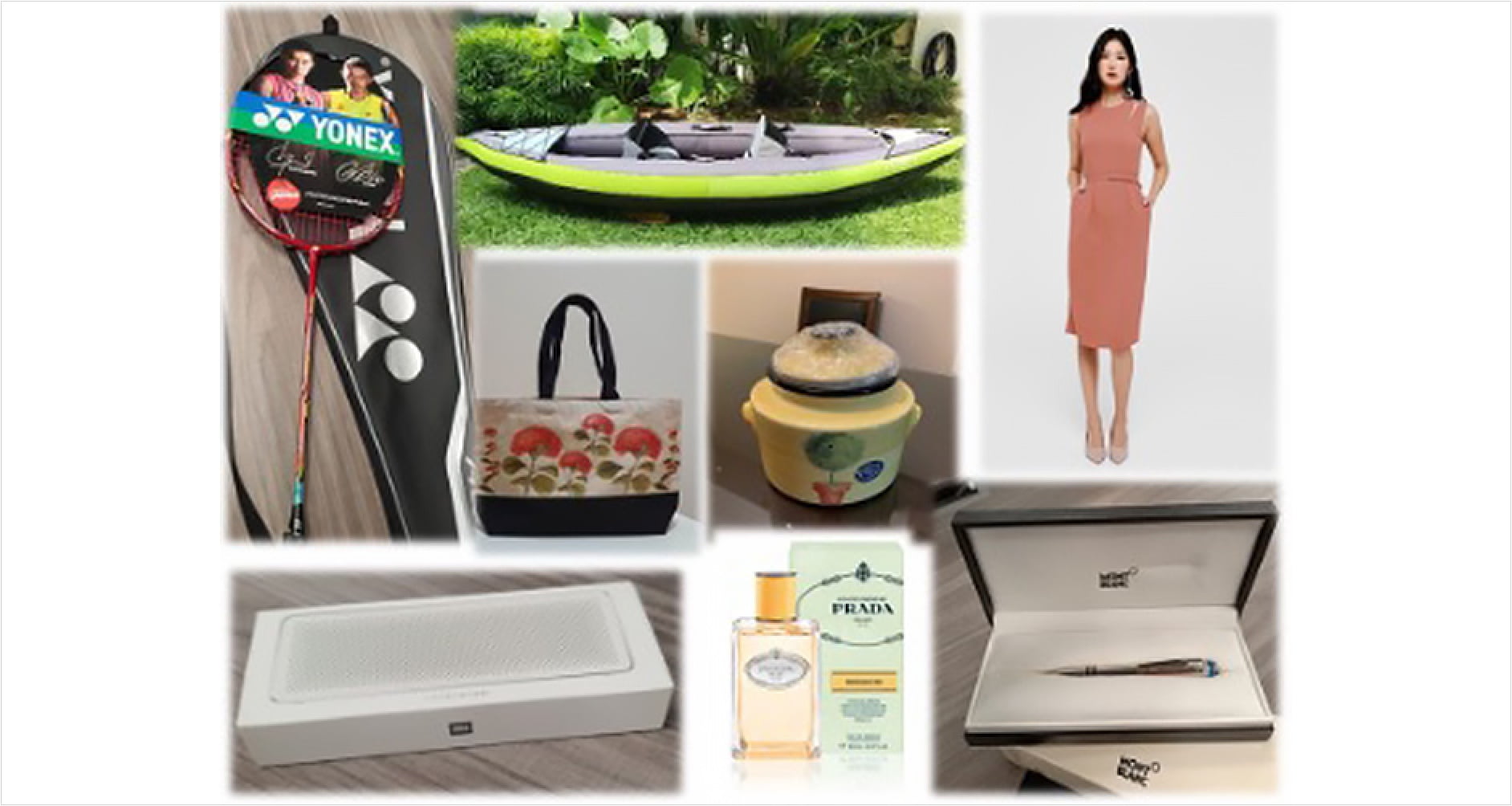 Online Fundraising Auction
We held the fundraising auction in July 2021 via Microsoft Teams. Donated items were showcased and opened to the floor for bidding using the raise hands and chat functions. The event planners were initially a little worried about the response given the virtual setting. However, to our surprise, the first auction item, the badminton racket, closed at S$400! We knew then that the auction would progress well. Our GF colleagues actively participated by outbidding each other. Many of the items closed at prices far above their selling price.
Our target was to raise S$2,000. However, with the overwhelming response and generosity of our GF colleagues, we raised S$10,000 – five times above our target!
We are sincerely thankful to the donors and participants of the auction. Our gratitude also goes out to our HODs who dollar-matched the amount raised during the auction and colleagues who made cash donations after the event (with special mention of CFO Darren)! Their inspiring display of generosity towards the good cause genuinely touched and encouraged us.
We used the proceeds from the event for Covid-19 related supplies for MINDS as one of their centres was reported as a Covid-19 cluster right before the event. We purchased and delivered masks, thermometers, PPE gowns, blood pressure monitors and sanitisers. Our donations benefitted over 2,000 people at 12 MINDS centres! MINDS was grateful for all our support.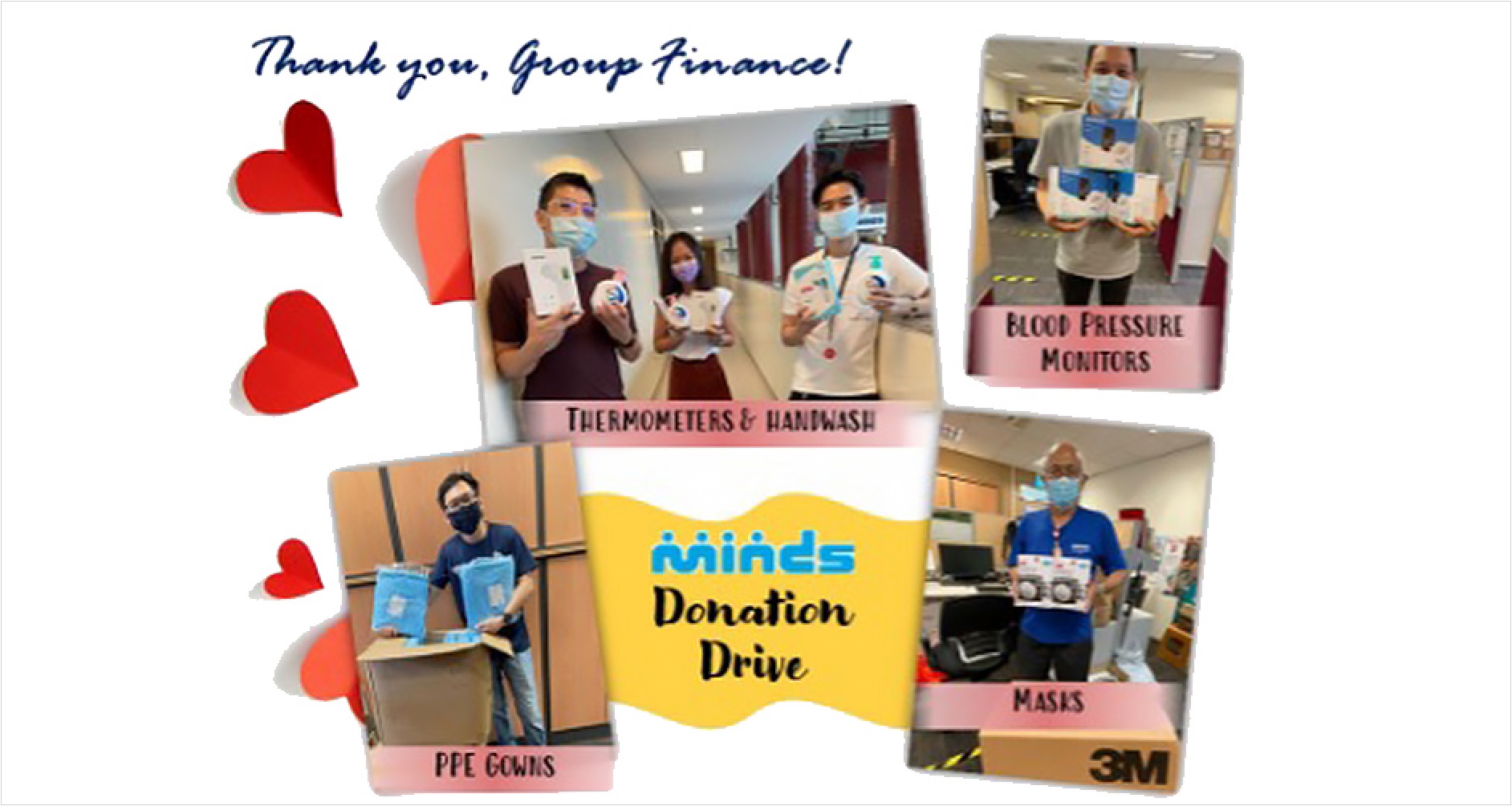 Another meaningful highlight of the auction was engaging with colleagues across the division, interacting with them (even virtually), having fun and creating meaningful memories. We had truly missed these experiences since 2020!
The following quote encouraged us and our colleagues through the event:
"We make a living by what we get, but we make a life by what we give."
We hope our story will inspire everyone to think of ways to help others in fun, exciting and meaningful ways.
---