Now reading:
Equipped for a banking career through FRANKpreneurship
Equipped for a banking career through FRANKpreneurship
Maverick Tan, Nanyang Technological Institute (NTU), majoring in Economics (24), interned with the Risk and Prevention department of Global Consumer Financial Services (GCFS) under the FRANKpreneurship programme.
Hi, I'm Maverick. By the time I was in the final year of my undergraduate studies, I had experienced various types of internships across the financial industry. However, I was keen on nailing an internship in a dynamic banking environment.
Not your average internship
As OCBC Bank is a premier leading local bank in Singapore, I was certain the FRANKpreneurship internship would give me a robust and comprehensive industry experience which would put me in good stead early in my career. After much research and gathering views from seniors who had previously taken part in the programme, I found that FRANKpreneurship promised to be "Not Your Average Internship".
I learned that FRANKpreneurship is not a walk in the park. Interns experience a steep-learning curve and must develop flexibility to approach modern day banking challenges from multiple angles. As I'm a person who constantly strives to challenge and improve myself, the vision of FRANKpreneurship resonated well with me.
Learning to handle multiple priorities
In the Risk and Prevention department of GCFS, I was involved in auditing the quality of investment sales conducted by licensed financial representatives. Apart from these primary duties, I assisted my supervisor and team members in their daily operations and would often join brainstorming sessions on improving the efficiency of existing processes. So, besides the FRANKpreneurship programme, I had my hands full. I grew in many ways and gained valuable experience as I juggled case projects with my daily responsibilities. It was my first taste of real working life!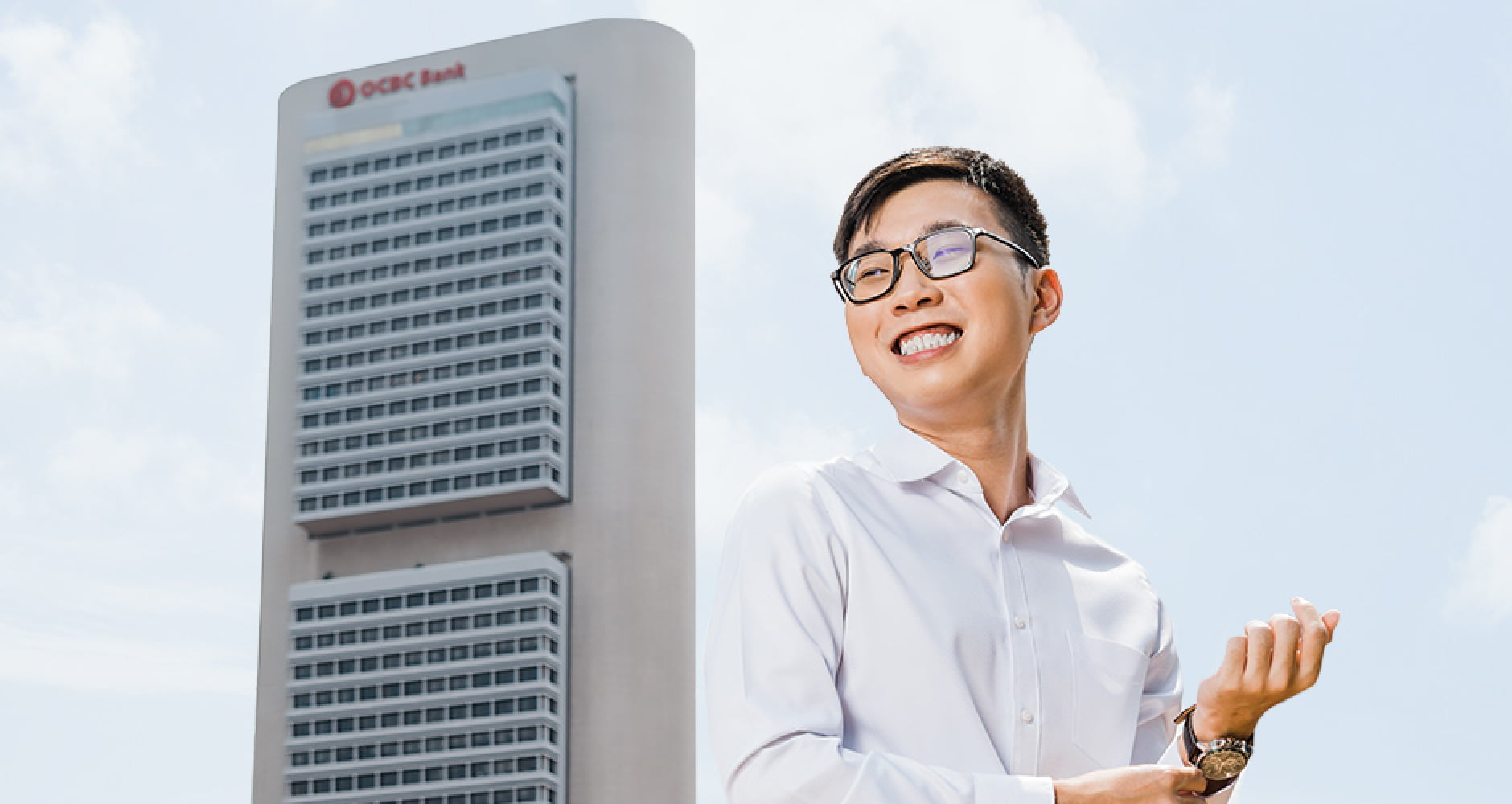 Learning leadership
Working with fellow interns and industry mentors on the FRANKpreneurship project was the highlight of the entire internship. My understanding of the banking industry expanded and I learned how to ideate efficiently in designing solutions for problems. I was also fortunate to have been given the opportunity to lead the project team. Through that experience, I became a better leader.
Learning from each other
The biggest reward from the FRANKpreneurship experience was the many new relationships I forged with like-minded individuals from the banking sector. Apart from learning from the job, I gained a great deal from my fellow interns and mentors. Learning from their varied skills and knowledge in banking was extremely valuable, given that I intended to pursue a career in the industry. It gave me greater clarity and sealed my decision to pursue a career in the banking industry.
Come with an open mind
For all hopeful FRANKpreneurship interns out there, my one advice is to go in with an open mind and fully embrace the entire experience the programme offers. There is so much that you can learn and many new relationships that you can forge. Peter Drucker once said, "Knowledge has to be improved, challenged, and increased constantly, or it vanishes". I strongly believe that the FRANKpreneurship programme is an avenue through which you can achieve that vision.
---