Now reading:
Teddy bear leads response to '90 years' appeal
Teddy bear leads response to '90 years' appeal
Come October, we will be marking OCBC Bank's 90th anniversary.
With nine decades of memories and service to start toasting, OCBC Heritage – the Group's digital museum – recently invited colleagues to share their stories.
Basically: Tell us how OCBC has been part of your life.
A lovely first response soon came in from Customer Service Manager Eunice Ng Kim Nai, from our Waterway Point Branch, who shared her best items of OCBC memorabilia.
They include gift stamps, unique cards and – most personal of all – a very special bear.
Eunice has been with the Group for 33 years, having begun as a teller, her first ever job. Naturally, she had her whole family bank with OCBC so she could "manage their accounts more easily". As her daughter began to grow up, especially, Eunice wanted her to learn good saving habits.
On the day of the little girl's 10th birthday lunch, therefore, Eunice brought her to an OCBC Bank branch ready to go through that rite of passage – opening a children's savings account. Then came a surprise that would really endure.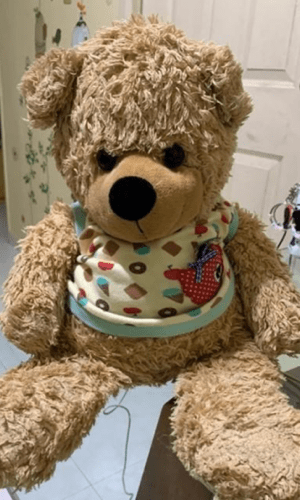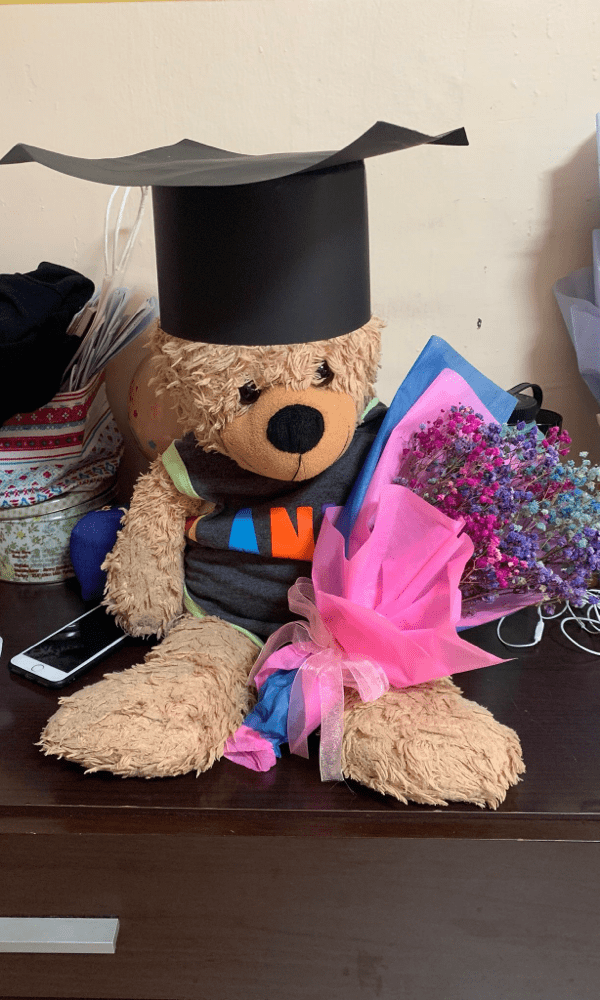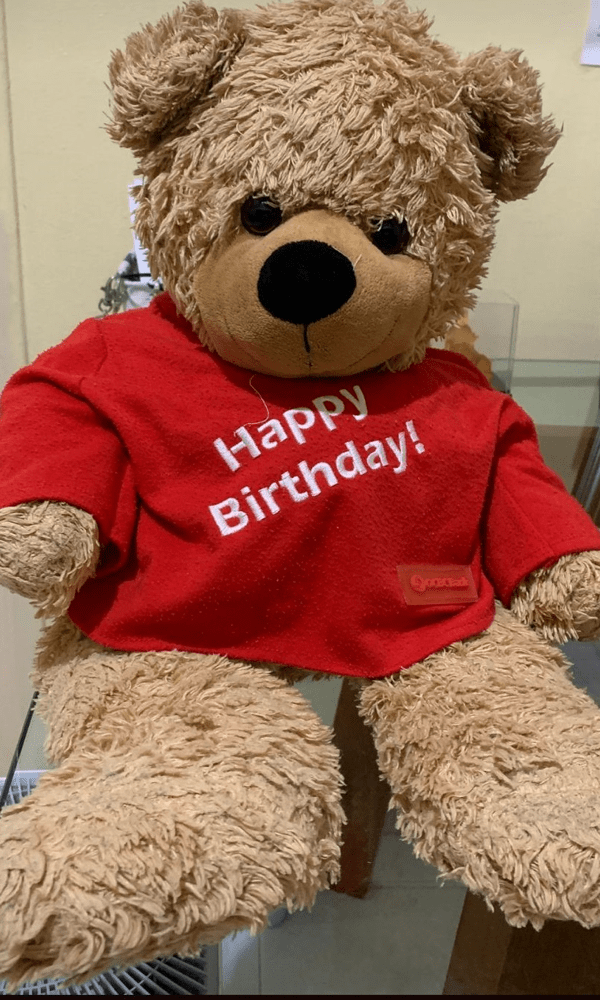 At that time, children who opened their Mighty Savers account close to or on their birthday were given an OCBC teddy bear. It was clad in a shirt in our trademark hue, wishing the child "Happy Birthday".
This bear soon became her daughter's 'chou chou' ("smelly"), a colloquial phrase used to describe a child's comfort object that has been kept for a very long time. Eunice laughed as she told us how her daughter took her bear everywhere, clutching it even when falling asleep and bringing it on holidays. The bear has a good sense of fashion too, with five to six customised and home-stitched outfits to change into.
Today, Eunice's daughter is 27 but her chou chou – there has never been a need to actually name it – remains literally close to her heart.
Bear aside, Eunice was generous enough to donate all her other OCBC memorabilia to us in hopes of helping people learn more about OCBC's heritage. These items are truly a testament to her long and ongoing stint in the Bank, and include:
National Day themed stamps from 2007, given as corporate gifts to customers meeting a minimum deposit amount;
Credit cards that were the first fruits of the collaboration beginning in 2004 between OCBC Bank and NTUC.
Perhaps most startlingly, a sewing kit that was intended as a corporate gift.
"I visit museums occasionally myself so I embrace the value of memorabilia as pieces of heritage," Eunice told us.
Her three decades in OCBC Bank made her feel that it was important to contribute to our shared memory and tell her story for others to read for many years to come.
We think it is too. Thank you, Eunice – and the owner of the beloved chou chou.
---