GROUP HUMAN RESOURCES
We see the best in you
Why you will love this
Work and learn with a multiple award-winning HR division, supporting 29,000 employees across the Group
Be part of an industry-leading team, futureproofing and transforming the workforce through technology
The mission of Group Human Resources is encapsulated in three words: We See You.
The division provides thought leadership and advice on people issues in the organisation across the end-to-end employment lifecycle. We develop talent to their full potential. We see their interests and skills and chart a win-win career path for our employees and for the Bank.
Group Human Resources is also the key engine driving OCBC as a learning organisation, and our 10-storey OCBC Campus facility, dedicated solely to the learning and development agenda of the Bank, is a testament to our commitment to continuous learning.
People are our most important assets, and that's why providing the best possible employee experience is at the core of what we do.
We seek talent who embody our values of being caring, progressive, and delivering a difference. Afterall, our people's success defines our success.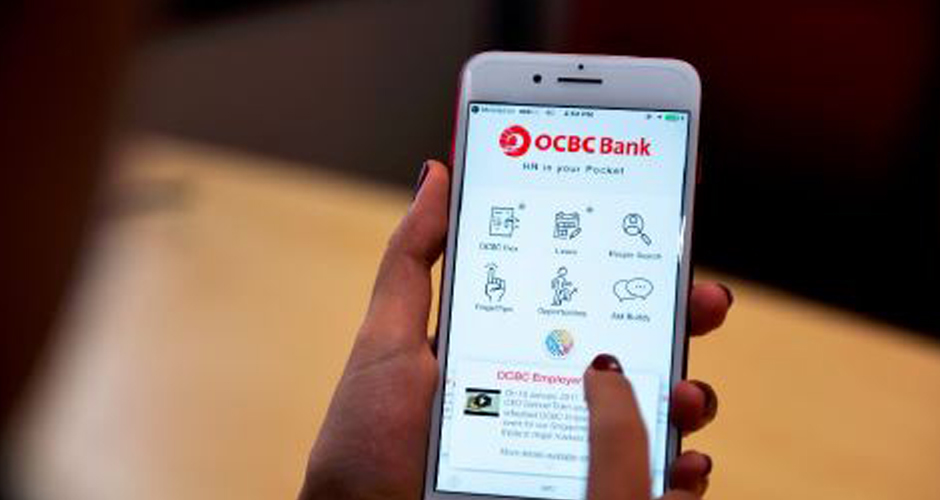 Put HR-In-Your-Pocket with OCBC Bank's unique mobile app
Developed in-house, OCBC is the first bank in Singapore to launch a for-employees, by-employees app. HR In Your Pocket app not only enables leave applications and expense claims on-the-go, its AI-powered chatbot, "Buddy" provides immediate and personalised HR responses through mobile devices 24/7.
The way we work | Life at OCBC
At OCBC, we see you as individuals, the value you bring, your ideas, and your energy. See what being a part of OCBC means, and how our people become the best version of themselves by being caring and progressive while delivering a difference.
Future Smart, Future Workforce | Learning@OCBC
Future Smart is one of the boldest digital transformation initiatives in Singapore, to train and develop digital skills of all 29,000 of OCBC Bank's global employees. See how employees are trained to be future-proof and be on top of the digital game.
OCBC Executive Development Programme | Leaders@OCBC
Designed to identify and groom the future leaders of OCBC Bank, the Executive Development Programme is a customised immersive programme for the Bank in collaboration with leading institutes INSEAD and HCLI.
Best Leadership Development – Gold Prize Winner
Workplace of the Year 2022 Awards
#4 in 2022 LinkedIn Top Companies, Singapore
LinkedIn Top Companies List
#1 in 2021 LinkedIn Top Companies, Singapore
LinkedIn Top Companies List
#8 in 2021 LinkedIn Top Companies, Malaysia
LinkedIn Top Companies List
Family Champion Award (Corporate Category) Winner 2019
Focus on the Family
Most Innovative and Sustainable Office Design
Asia Recruitment Awards 2019
Fair and Progressive Employment Practices (Leadership Award)
Tripartite Alliance Awards 2018
Work Place Advocate (Work-Life Excellence Award)
Tripartite Alliance Awards 2018
Excellence in HR Innovation
HR Excellence Awards 2018
Workforce Transformation Award
Institute of Banking and Finance Singapore (IBF)
Find your perfect job
Job Title
Role
Date Posted