GLOBAL CORPORATE BANKING
Helping large corporates achieve their full potential
Why you will love this
Take your career places with opportunities to work with businesses from multiple industries across the Bank's global offices
Be at the forefront of innovation within financial services as we evolve towards a digital and sustainable banking model
Global Corporate Banking seeks to partner and enable our large corporate customers to achieve their business goals across various industries in Singapore and internationally. Our industry teams leverage their industry-specific expertise to deliver a broad range of financing, cash management, trade and treasury solutions to support our clients' daily operational needs while strengthening their global investment and expansion plans.
As a crucial element to our success, our people represent some of the brightest minds within the industry, developing the right solutions at the right time. Our commitment to serving our customers is only matched by our commitment to developing our people, be it through continuous learning, mentorship or rotation opportunities.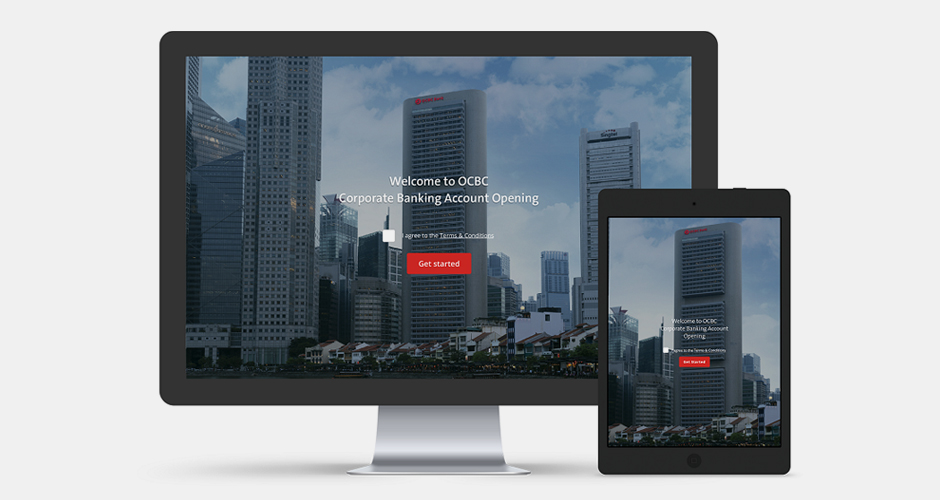 Digital account opening for large corporates
We are the first bank in Singapore to launch digital account opening for MNCs and other large corporate customers registered in Singapore. Time taken to an account can be shortened by as much as 75%, bringing months of savings.
BBCSC Service Manager | Job Spotlight
Business Banking Contact Service Centre (BBCSC) Service Managers are adept at thinking on their feet, rolling with the punches to provide the best experience to OCBC Bank's customers. Hear from two of our team members.
Open your business account instantly | Solutions
At OCBC Bank, customers can open a business account with a snap of their fingers. No queues, no paperwork, quick and with no hassles. Join us and help entrepreneurs kick-start their businesses!
Best Deal 2018
Global Trade Review
Best Green Bond
FinanceAsia China Awards 2018, FinanceAsia
Find your perfect job
Job Title
Role
Date Posted