Now reading:
Lowering costs, while doing good: Coway Engineering's journey to solar
Lowering costs, while doing good: Coway Engineering's journey to solar
To scale a business today, a company needs to ensure its business operations are not only aligned with market demand but also sustainable. This way, growth does not just hinge on the whims of the market – but is also a well-thought-out strategy for the long term.
Established in 1996, Coway Engineering & Marketing is a precision engineering and aerospace company that manufactures, as well as maintains, repairs and overhauls (MRO) aircraft components. Taking pride in providing tailored precision machining solutions, its expertise in MRO and surface treatment activities span nearly three decades. Today, the company has expanded its manufacturing presence beyond Singapore into Malaysia.
To continue scaling their operations, keeping up with modern demands and incorporating new solutions is a must. This requires investment, as well as more space. With Coway shifting premises five times since it was formed, and with the potential investments that will go into custom-fitting its new location with more advanced machinery and tooling systems, they prioritised more stability in owning the space for a longer period.
Seeing its key clients in aerospace, semiconductor and oil & gas industries adapting to low-carbon transition, Coway's founder and Managing Director, Lien Whai Cheng, realises the importance of his company embarking on a sustainability journey. This led to the decision to implement various green initiatives at their new location. Besides helping the group stay relevant, this ensures their operations would not come at a cost to the environment.
Unique opportunity to scale up post-pandemic operations
The latest move would be their biggest ramp up in operations, requiring specifications that were highly specialised to its business – a large empty floor plate, high ceiling and flexibility for extensive refurbishment to build its machinery and tooling systems – which is hard to find in a single space.
Furthermore, they did not want to over-invest on customising in a location without the assurance that they could stay in it for a longer period.
When JTC, their current landlord, learned about their intention to move to scale up business operations, they marketed the newly launched JTC Aerospace 3 development to Mr Lien. Sitting within a standalone building spanning a land area of 2,446 sqm, and a built-up area of 2,020 sqm – the location fits their needs to a tee. The lease runs for 30 years, which gives Coway the confidence to refurbish the space to their exact specifications and invest in new capabilities.
For the Coway management team, the unit was instantly deemed suitable for their business growth plans. However, for this new operating asset acquisition, the management faced two key challenges:
financing the project and
meeting JTC's Green Building Obligations
Securing their green commercial property loan with a simple free tool
Coway was able to receive an indicative proposal on the maximum Loan-to-Value (LTV) and loan tenure they qualified for, should they go ahead with their commercial property acquisition. This gave them the assurance of having adequate financing, as well as the confidence to project financing cost against potential increase in revenue.
Before qualifying for the loan, however, they still needed to fulfil the Green Building Obligations by JTC as part of their lease agreement. Enter the Building Energy Efficiency Assessment (BEEA) tool, launched by the Building and Construction Authority of Singapore (BCA).
By leveraging on the BCA's tool, the building owners, developers, and small and medium-sized enterprises in the property value chain can analyse their building's energy efficiency level in a simple and convenient manner.
Within minutes, Coway was able to predict the energy performance of their property and learn how they can adopt energy-efficient solutions within their building refurbishment plans, such as installing solar panels, fans and LED lighting at their new premises.
Massive savings on electricity costs with solar power
By entering into a Power Purchase agreement, Coway did not have to pay for their solar panels but enjoyed a fixed energy rate. This helped them save close to $30,000 a year in electricity costs, further illustrating that business growth plans do not have to come at the expense of the environment. Incorporating these energy-efficient solutions can lead to cost savings in electricity bills and is beneficial to the business' bottom line in the long run.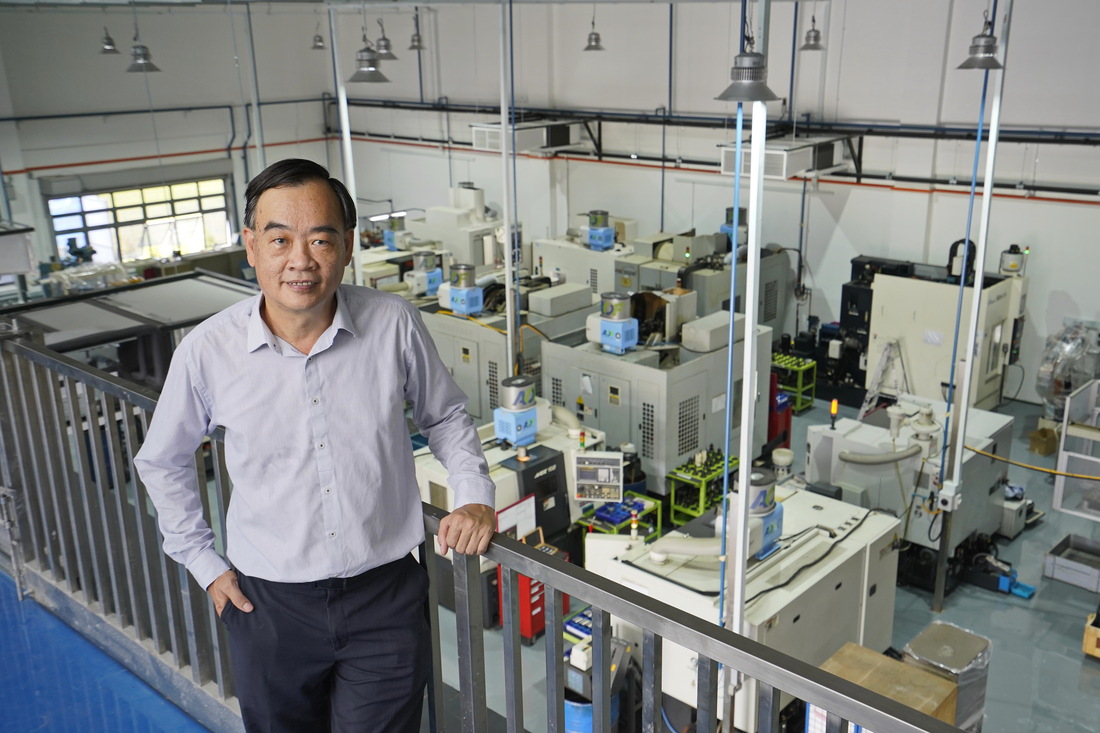 "With the rising electricity costs, we have managed to secure fixed-cost solar rates for the next 25 years. This allows us to save about $30,000 in a year and do good for the environment."
— Mr Lien Whai Cheng, Managing Director, Coway Engineering & Marketing
The results from the BEEA tool can also be used to assess whether a building is able to meet a comparable level of efficiency to the BCA's standards. Such projects are then able to obtain the Green Commercial Property Loan, without the need for the Green Mark certification. The process takes at least several weeks and with consultants, which will also increase the cost of certification.
With its green commercial property loan obtained, coupled with the results based on the BEEA tool, Coway was able to confidently progress discussions with JTC to secure their new location – and secure their future growth plans.
SMEs, you can do well and do good too
For SMEs who are not building owners but would like to adopt more energy efficiency measures for your business, take the free online SME Energy Assessment (SMEEA) to predict and improve your company's energy consumption.
Disclaimer
You may be directed to third party websites. OCBC Bank shall not be liable for any loss suffered or incurred by any party for accessing such third party websites or in relation to any product and/or service provided by any provider under such third party websites. The information provided herein is intended for general circulation and/or discussion purposes only. Before making any decision, please seek independent advice from professional advisors. No representation or warranty whatsoever in respect of any information provided herein is given by OCBC Bank and it should not be relied upon as such. OCBC Bank does not undertake any obligation to update the information or to correct any inaccuracy that may become apparent at a later time. All information presented is subject to change without notice. OCBC Bank shall not be responsible or liable for any loss or damage whatsoever arising directly or indirectly howsoever in connection with or as a result of any person acting on any information provided herein. Any reference to any specific company, financial product or asset class in whatever way is used for illustrative purposes only and does not constitute a recommendation on the same.
---
Discover other articles about: