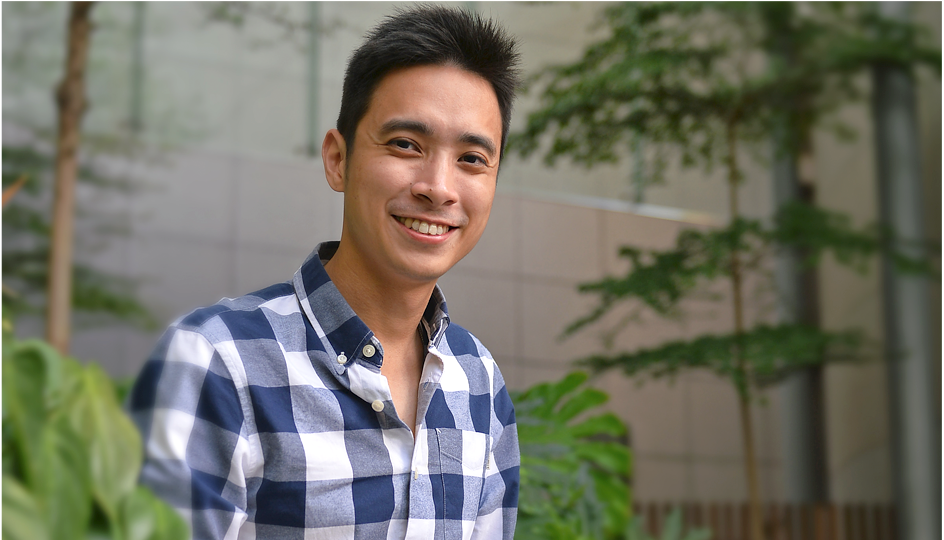 The OCBC 360 Account makes it easier for Mr Yeo to track his savings. PHOTO CREDIT: CHONG JUN LIANG
MARKETING development manager Lionel Yeo, 30, has found managing his finances to be a cinch since he signed up for the OCBC 360 Account more than a year ago.
"I did all the research before I opened the account," says Mr Yeo, who studied finance when he was in university and has a personal finance blog. He was drawn to the bonus interest rates being offered for taking certain actions monthly — namely crediting his pay into the account, paying at least three bills online and spending a certain minimum sum on OCBC credit cards — all of which were easy for him to achieve.
Complementing the attractive interest rates are powerful and easy-to-use online banking features that enable him to spend just an hour a month to track his finances. "The 360 Account resonates very well with my values of systemising many things. What I like about it is the ability to put a lot of things into sub-savings accounts," he says.
The savings goal feature is part of the free Money In$ights tool that holders of any OCBC account can access. With Money In$ights, account holders can easily organise and categorise their spending, and keep track of the quantum spent. They can set up sub-accounts for savings goals, automate the amount to place inside each sub-account each month, and track their progress towards achieving these goals.
When he joined the workforce about five years ago, Mr Yeo created an Excel spreadsheet to track his expenditure. Now, the task is easily handled by Money In$ights, so he only runs through the spreadsheet once a month. With Money In$ights, he set up a few spending categories in his 360 Account, including for food, transport and entertainment. He has sub-accounts for savings goals, such as the down payment for a flat that will be his marital home.
With his encouragement, his fiancée has also signed up for the 360 Account.
"

The 360 Account resonates very well with my values of systemising many things. What I like about it is the ability to put a lot of things into sub-savings accounts.

"

MR LIONEL YEO | Marketing development manager and personal finance blogger

"Whatever's left in the account after deducting for all the savings goals is used as my spending account. I have a credit card that is tied to that, and I use that to spend and also to track my expenses," says Mr Yeo. He is referring to the OCBC Frank Credit Card, which he signed up for at the same time as he opened the 360 Account to secure the bonus interest extended for spending on OCBC credit cards.

Among the credit cards that he has, the Frank Credit Card is the one that he uses the most, including to pay for MRT rides, as it can double up as a transport card. By doing auto top- ups of the transport card using Nets Flashpay, he earns a 6 per cent rebate given by the Frank Credit Card. He also enjoys a 6 per cent rebate when he uses the Frank Credit Card to make online payments, including for expenses related to maintaining his blog. The rebate applies if customers charge a monthly minimum of $500 to the card.

"It's like double the benefits because you get the rebates off the card, and you also get the extra interest from the account," he explains. Mr. Yeo, who says he trained himself to live frugally, saves up to half the monthly income that goes into his 360 Account. And each month, a portion of the savings is channelled to an account with another bank to invest regularly in local and global exchange traded funds (ETFs), which track stock market indices.

As a disciplined investor, he ploughs dividend income from the ETFs into more investments to take advantage of the power of compounding. He also has money in real estate investment trusts (Reits) and is hoping to build an index for Singapore Reits. Prior to opening the 360 Account, Mr Yeo had a spending account with one bank, a savings account with a second and a trading account with a third.

Now, things are simpler as he has consolidated the bulk of his savings and spending needs under the 360 Account. He lauds the ease with which he can make multiple ad hoc Internet transfers of funds from his 360 Account to other bank accounts — all on one page. He also appreciates OCBC's user-friendly website and mobile platform.

"The account makes it easier for you to track your savings. That saves you time in terms of managing your money," he says.
---
Banking benefits
These tables offer an example of how Mr Yeo earns up to S$1,350 in interest from his OCBC 360 Account and S$720 in credit card rebates a year:
Types of interest
Maximum interest
earned per year*
Base Interest
S$30
Salary Credit Bonus Interest (Credit salary of at least S$2,000)
S$720
Payment Bonus Interest (Pay any 3 bills online)
S$300
Credit Card Spend Bonus Interest (Spend at least S$500 on OCBC Credit Cards)
S$300
Total
S$1,350
*Interest is calculated based on an account balance of S$60,000 and insured up to S$50,000 by Singapore Deposit Insurance Corporation (SDIC). Terms and conditions apply.
| OCBC Credit Card | Cash rebates per year |
| --- | --- |
| Frank Credit Card | S$720** |
| Total | S$720 |
**Frank Credit Card online spending rebate is capped at S$60 per month.
Source: The Sunday Times © Singapore Press Holdings Limited. Permission required for reproduction.