A premier learning and development institute
The best organisations thrive because of the strength of their people. We pull together the best minds from industry and academic partners, and provide the best learning opportunities for our people. Come flourish in our strong learning culture.
We support diversity, inclusion and sustainability.
Experience signature programmes that empower our people to pay it forward, evoke change and contribute to a sustainable ecosystem.
Campus Star Awards 2019
Each year, OCBC Campus appreciates our Learning Champions who volunteer their time freely to impart knowledge and skills to the rest of the bank. In 2019, we recognised 480 Learning Champions.
My name is Lyn and I am a Mentor | OCBC Leaders
Lyn attributes her success to selfless mentors who shared their life experience and advice throughout her career. Now, she strives to help others through paying it forward.
My name is Suiunbek and I am a Mentor | OCBC Leaders
Suiunbek forsook convention for growth — from Kyrgyzstan to Germany, London to Singapore. With the MentorMe programme, Suiunbek is inspiring others to grow beyond their comfort zone.
We make sure our people are Future Smart.
Benefit from the largest and most ambitious digital transformation initiative from a local bank. We have invested S$20 million to bring 29,000 employees into the future world.
Future Smart, Future Workforce Learning Festival
Our people are the bedrock of OCBC Bank's sustainable high performance. Future Smart, Future Workforce is about empowering them to be ready for the future world. See highlights from our 2-day learning festival at OCBC Campus on 8 & 9 July 2019.
Future Smart, Future Workforce – Aisha Poh
In Aisha's words, "High Tech has helped me to be more High Touch with our customers." Witness her transformational journey!
Future Smart, Future Workforce – Cliff Shoung
Cliff epitomises the spirit of a life-long learner. He is a spirited sexagenarian who is currently assisting 4,000 employees in the GO&T division through upskilling and reskilling programmes. Watch his transformational journey!
We keep our ear close to the ground.
Stay connected to global and economic issues. We host events that keep the Bank at the cutting-edge of conversations.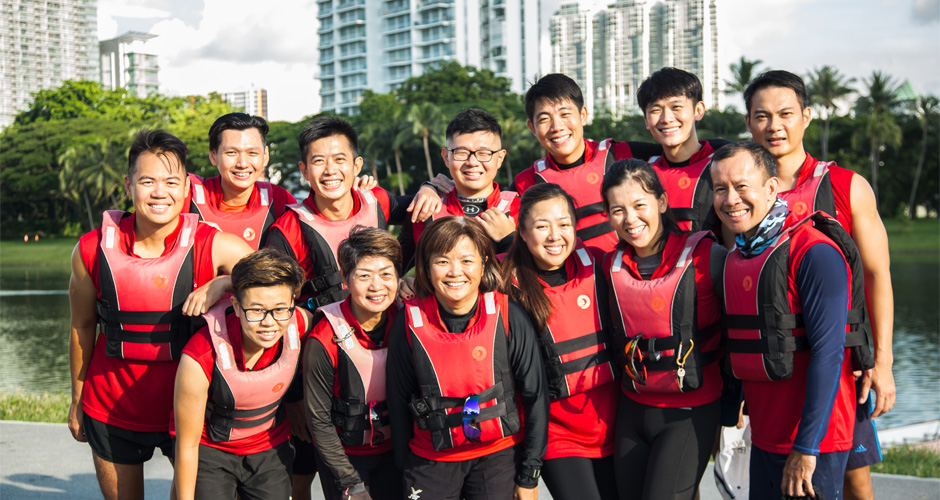 We invest in your holistic development.
Enjoy learning in the purest form – experientially. We believe life contains learning moments that help us perform better at a professional and personal level.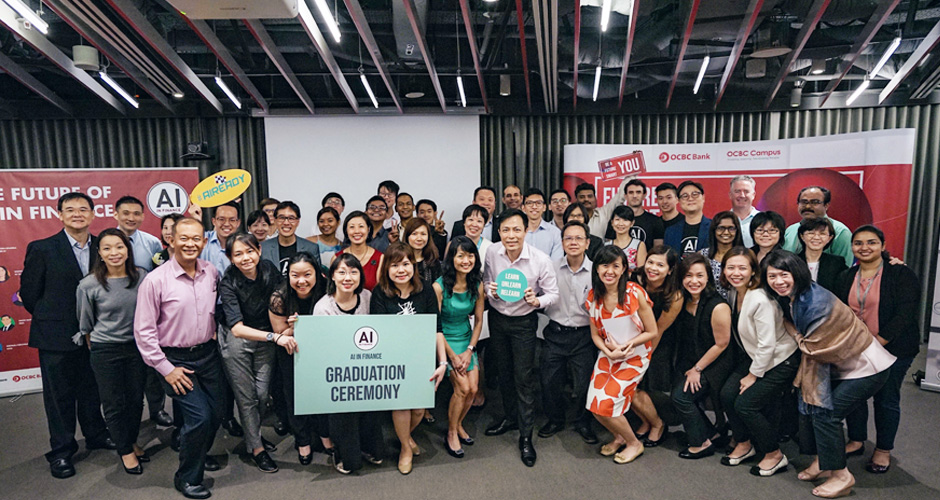 We have the best partners in town.
Get the most relevant learning content and certification from reputable organisations.