GROUP BRAND & COMMUNICATIONS
Shaping the image of a simply spot on bank
Why you will love this
Be a brand custodian of one of the leading and largest banks in Southeast Asia
Acquire first-hand insights into the Bank's initiatives through close interactions with internal and external stakeholders
Group Brand & Communications (GBC) is the custodian of the OCBC brand. This involves executing brand and communications initiatives with the media, employees, customers, shareholders and the general public across its core markets.
Media Relations & Content
Media Relations & Content is the guardian of the OCBC Bank brand. This involves planning, developing and executing media communications strategies to build the corporate image and profile the Bank. The team helps position the Bank's business divisions by advising them on their public communications plans and by creating content for social media channels.
---
Customer Advocacy & Divisional Compliance
Customer Advocacy and Divisional Compliance is responsible for establishing governance structures, developing appropriate policies and devising processes to ensure that OCBC Bank delivers appropriate fair dealing and product suitability outcomes. The team formulates policies and guidelines and puts together management and board reports to ensure compliance with rules and regulations of fair dealing and product suitability.
---
Editorial and Systems team works with key Bank stakeholders on projects involving customer-directed written material and provides guidance to ensure all content adheres to high editorial standards. As the driver and champion of editorial excellence for OCBC Bank, the team conceptualises and writes content across all medium including thought pieces, digital content and magazine content.
OCBC Cycle
The annual OCBC Cycle, which started in 2009, is more than just a mass cycling event. It is also a safe, premium cycling platform with a series of unique cycling-related activities, championing cycling as an all-round way of life while strengthening community ties.
Video highlights from OCBC Cycle 2018 | We are OCBC
Catch the emotions and actions from the various OCBC Cycle events we organised in 2018, including Mighty Savers Kids & Family Rides, OCBC Speedway, Straits Times Ride and Sportive Ride.
Simply Spot On | We are OCBC
Only when we truly understand you, can we design financial solutions that are truly spot on in addressing your unique needs.
Best Corporate Communications
Asian Excellence Recognition Award 2019, Corporate Governance Asia
Best Annual Report (Bronze)
Singapore Corporate Awards 2018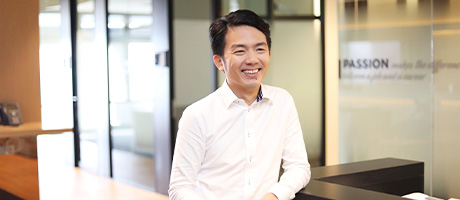 Mastering the art of leadership
Striking a balance between hands-off and hands-on leadership is an art, and one which Ow Yong Weng Leong keeps perfecting.
19 October 2019
Read

more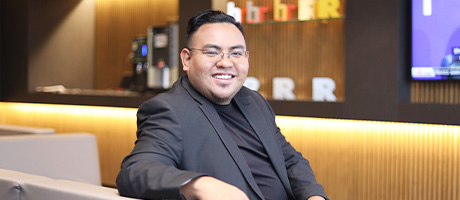 More than content-ed
What does it mean to be a content producer at OCBC? Farhan shares a little on what goes behind the curtains.
8 September 2019
Read

more
Find your perfect job
Job Title
Role
Date Posted