1
Contact us to apply for OCBC Car Financing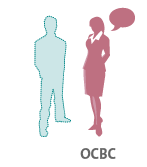 We will discuss
Interest rates

Finance period and amount
If agreeable, you will need to provide
A copy of your ID card

Your income documents

Computerised payslip: or
Income tax notice of assessment; or
Latest 6 months' CPF contribution

Completed application form

Work permit (for foreigners only)

Vehicle electronic log card (or seller's IC and car plate number)

We will inform you on your finance approval within the next 24 hours and appoint a credit agent to assist you with the car financing process.
2
Meet your credit agent to sign documents
The credit agent will contact you to arrange for this meeting.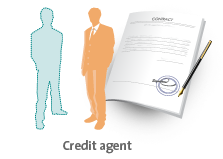 Need to sign
Hire Purchase Agreement
Need to bring
Your ID card
Need to pay
First month's instalment to dealer

Adminstration fee (if any)
Need to provide
A copy of your vehicle insurance coverage

Your credit agent will contact the seller to sign the Sales & Purchase Agreement and transfer the vehicle to you within the next 3 days.
3
Meet the credit agent or seller to collect car keys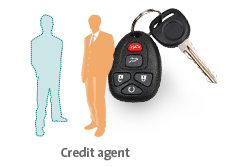 Things to note
OCBC will mail the Hire Purchase Agreement (includes instalment amount and due date) to you.
4
Make monthly repayments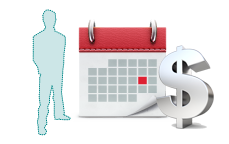 For your convenience
Set up your payments via

GIRO 462kb
Other payment methods
Drop your cheque into any of our cheque deposit boxes

Make cash payments in person at any of our bank branches