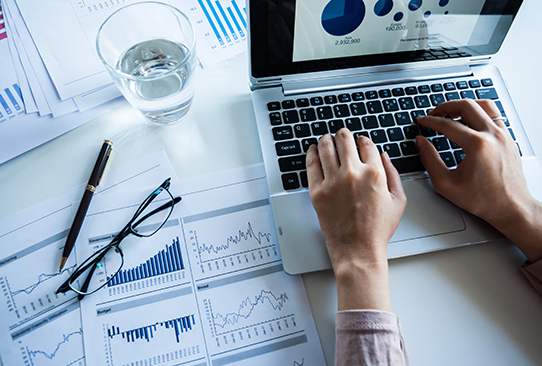 Why We All Need Insurance
"Life is like a box of chocolates. You never know what you will get." Likewise, not everything in life is within our control and having savings in the bank is not enough to cover unexpected events.
Insurance should be a critical part of everybody's financial plans, whether to protect yourself, your family or your assets. Insurance gives you the ability to continue with life should something drastic happen, without having to start again from scratch.
Will You Pass on a Financial Burden to Your Loved Ones?
Surprisingly, there are many people who do not even have basic life insurance. A key consideration should be the financial impact on yourself or your dependants, should disability or death occur. The payouts from life insurance policies can help relieve any financial burdens you may unknowingly pass on to your family (e.g. outstanding loans).
No Dependants So No Need for Insurance?
Do you know you can use insurance plans to grow your wealth, and at the same time receive basic protection coverage? An example would be endowment insurance plans. Endowment insurance plans can yield potentially better returns than saving in a deposit account. Also, it promotes a routine of setting aside funds regularly for the premium. Although the returns may not be as high as other investment products such as stocks and shares, endowment insurance plans are generally considered a good option as they are less risky.
Unlike a bank account however, you are not able to withdraw your money as and when you please from your endowment policy. If you do so before it matures, you could suffer a loss. But if you wait until the policy matures; you could potentially gain more than you paid.
Employer Insurance is Usually Insufficient
The huge downside to employer insurance, which many people forget, is that once you leave the company's employment, your coverage ends. Very often, this happens when many are uninsurable owing to health issues or premiums are much higher because of age. It is always a good idea to consider additional coverage early.
Leaving Retirement Savings Vulnerable
Not having any or enough life insurance may result in you having to dig into your retirement savings in the case of an unfortunate event (e.g. critical illness strikes). Your retirement lifestyle may be compromised, as funds may be used prematurely to fund health care. If you have the right insurance plans in place to settle your medical bills, your retirement funds will not be as badly compromised if the unfortunate happens.
Guessing How Much or What Type of Insurance You Need
Many people are quite clueless about the different types of insurance available, the plans that best suit their needs and how much coverage they actually need. This is where a financial planner can help. They can look at your cash-flow management, risk management, investment planning, retirement planning, tax planning and estate planning, then advice on the best course of action.
Do not believe the fallacy that financial planning is only for the rich. As long as you have money, no matter how little you think you have, a financial plan is a must. Once this is in place, your financial planner can help you understand which insurance plan is suitable and how much coverage you need. Remember, it is never too late to think of the future and ensure peace of mind.