Now reading:
Healthy eating need not be expensive - Overnight oats recipe
Healthy eating need not be expensive - Overnight oats recipe
Repeat after us - It is not expensive to have healthier food choices in Singapore.
There is no need to make a beeline for the expensive organic produce, nor a need to spend a large portion of your time daily slaving over a hot stove and cooking from scratch.
Healthy meals can be quick, easy and on a budget! Here's a great example for you - Overnight Oats. You can have it for breakfast, a snack or a quick bite for lunch if need be.
Nutritious, and can be prepared in a quick 15mins. Here's what you need:
OVERNIGHT OATS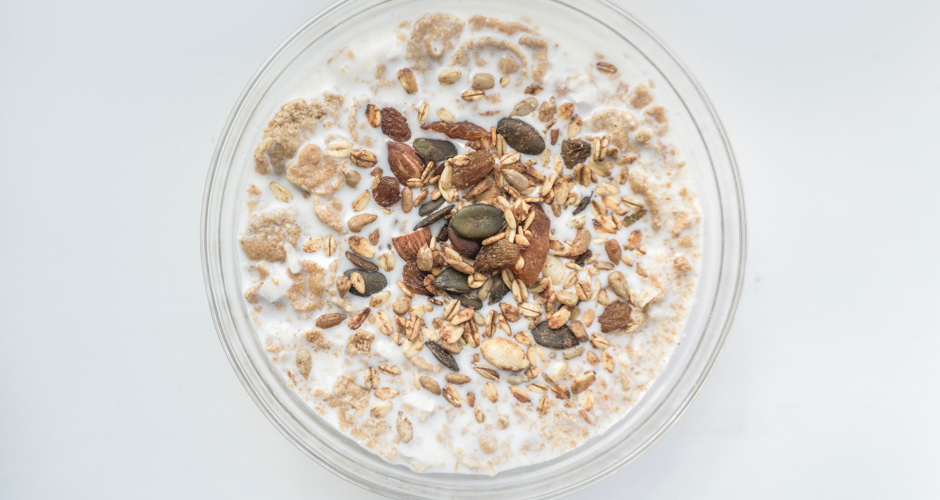 The above quantities can prepare 10 servings -> 10 days of breakfast!
Instructions
Place 50 grams (0.5 - 1 cup) of oats into the mason jar
Cut up or dice 1 or 2 pieces of dried apricot, and place into mason jar
Sprinkle a teaspoon of crushed almond and cacao nibs into mason jar
Place in 1 to 2 teaspoons of peanut butter (or to preference) in mason jar
Fill with milk till all toppings are covered
Leave in fridge overnight
That's all!
The total bill for the above ingredients is S$24. Each serving is less than S$3!
Disclaimer
Any opinions or views of third parties expressed in the article above are those of the third parties identified, and not those of OCBC Bank. There may be links or hyperlinks in this page which link you to websites of other third parties (the "Third Parties"). OCBC Bank hereby disclaims liability for any information, materials, products or services posted or offered in the article above, or on the web-site of the Third Parties. OCBC Bank is not responsible for and makes no representations or warranties in respect of this article, or of any of the Third Parties' websites, nor in respect of any products, services or information provided by such Third Parties. OCBC Bank shall not be responsible or liable for any damage, loss, liability, expense or other consequences suffered or incurred by you, including without limitation, direct, indirect, special or consequential damage or economic loss, arising from or in connection with any reliance by you on this article, or your access to and/or use of the Third Parties' websites.
---