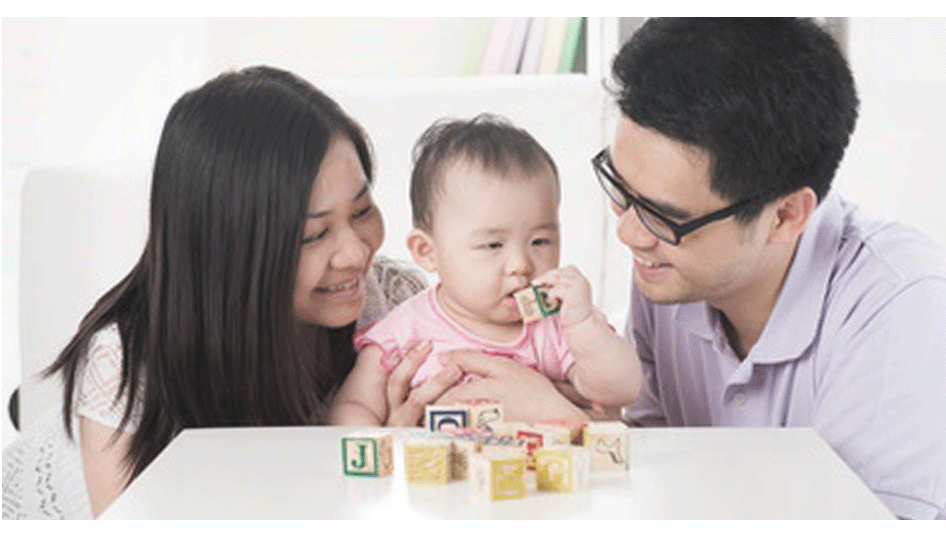 Parents-to-be are you prepared for your new baby and new responsibilities?
As you put the final touches to your home to welcome the newest member of your family, parents-to-be you also need to think about how to be prepared financially.
Parents-to-be, we bet you can't wait to bring home that little bundle of joy.
You must be busy putting the final touches to the nursery, getting the right car seat, the correct stroller and generally making sure your home is ready for the newest addition to your family. But are you financially ready as well? Children grow up too fast. In what seems like a blink of an eye, they go from being a little infant in your arms to crawling toddlers to curious preschoolers and onwards to independent primary school going kids. All this happens almost too soon. But along this journey of theirs, they give us countless moments of happiness and pride.
Growing children have growing needs
There is nothing more rewarding than watching your kids grow and nothing more fulfilling than creating a lifetime of memories with them. However, as kids grow so do their needs, so does our desire to give them the best of everything - from education to skills to experiences. All of this also translates into a constantly rising cost of living. When our kids are little all we really need to spend on, is their medical needs, basic necessities, and childcare if required. As they grow older we begin to spend on their education, including enrichment classes to ensure their academic development.
But that is not enough for us. We want to invest in experiences - which includes outings to the beach, travelling to exotic locations, specialist music camps and other big and small family bonding opportunities. After all, we all want to raise a well-rounded child. Which means, that as parents it becomes our responsibility to ensure that we plan and save for our child's overall development, and anticipate the rising costs involved in raising them and securing their future. So how do you make sure that you are well prepared for all the expenses that will undoubtedly come your way, as you nurture your child into a well-rounded individual? You start planning from the very beginning of course.
Be prepared from the beginning
If you did not begin the financial planning before your baby's birth, don't worry. Singaporean parents have a great and unique opportunity to begin financial planning for their child in the form of the Government's Baby Bonus Scheme. The Scheme has two elements to it: the Cash Gift and the Child Development Account.
1. Cash Gift
According to the scheme, children born on or after 26 Aug 2012, will receive a Cash Gift of:
$6,000 for 1st and 2nd child
$8,000 for 3rd and 4th child
In the recent National Day Rally announcement, PM Lee Hsien Loong declared that babies born on 1 Jan 2015 or after will enjoy the enhanced Baby Bonus Scheme which is as follows:
$8,000 for 1st and 2nd child
$10,000 for the 3rd child and every subsequent child
The payouts come into the account within the first 12 months from the birth of the child, giving new parents a financial cushion to manage the costs involved in bringing up well-rounded child in Singapore.
2. Child Development Account (CDA)
The CDA is the second part of the Government's Baby Bonus initiative. It is a special savings account where your savings are matched dollar-for-dollar by the government. Families that have children born on or after 17 Aug 2008, are entitled to receive Government-matching deposits in their CDA up to:
$6,000 for 1st and 2nd child
$12,000 for 3rd and 4th child
$18,000 for 5th and subsequent child
Parents are allowed to use their CDA funds at Baby Bonus Approved Institutions to pay for:
Child care centres, kindergartens and special education schools.
Providers of early intervention programmes.
Providers of assistive technology devices.
Child's medical-related expenses or purchase MediShield or Medisave-approved private integrated plans.
What parents need to remember is that while the cash gift is a one-time thing, the CDA is there till your child turns 12-year-old. So, if you choose correctly, you can achieve a higher value than just the dollar-for-dollar matching by the government.
So how can you leverage your child's Child Development Account to maximise it? Choose OCBC for your CDA
OCBC understand that a growing family has growing financial needs and with its product offerings, it hopes to play the role of a proactive partner in your parenting journey.
As part of this effort to support new parents, OCBC's CDA offering enables eligible parents to maximise their CDA savings, to help further reduce expenses and create opportunities for savings:
2% p.a. on the first S$36,000 in your OCBC CDA
Higher interest rates of up to 0.8% p.a. with the OCBC Mighty Savers® Programme, a kids savings programme that helps teach your child the importance of saving. Join the Programme now by signing up for the OCBC Monthly Savings Ac count;
3% cashback on medical spend with the OCBC 365 Credit Card, on top of existing card benefits such as cashback at Esso service stations, online spend and grocery stores.
S$100 Cash Gift into your OCBC CDA for your protection and endowment plans.
40% off premiums for parent and child coverage under PA Protect, a personal accident plan.
If you sign up with OCBC's MaxMaternity Care pregnancy protection plan, you get a $108 cash gift and $108 Premium Voucher1 into your CDA.
Parenthood is always a heartwarming but tiring and expensive journey, parents will need all the help (be it financial or physical) they can get. We wish all new parents and parents-to-be all the best in planning and preparing for your child's future.
Visit Baby Bonus Online and choose OCBC Child Development Account.
By The Asian Parent | This article was first published in sg.theasianparent.com on 5 January 2016.
Below are the accompanying terms and conditions, as well as important notes pertaining to OCBC and their products.