Now reading:
Working, learning and living for life
Working, learning and living for life
Clifford Shoung is the Head of Employee Development in the Group Operations and Technology (GO&T) division of OCBC. He has been with the Bank for 19 years. Hear the 62-year-old gentleman speak about life and lifelong learning.
"Hi, I'm Cliff. I'm in charge of employee development within Group Operations and Technology (GO&T). I'm over-seeing the training and development of all employees within our division, which numbers over 4,000 across Singapore, Malaysia and Greater China. My job also includes the reskilling and upskilling of team members who have been with the Bank for some time. I believe that no matter who you are, how old you are and what you have done in the past, you can always remain current and relevant. Hey, I've been in the Bank for 19 years and I'm already 62 years young!"
Growing, evolving, learning and teaching
"I believe in evolution. No, I'm not debating Darwinism but rather, the reality that we all need to evolve in our careers as well as personally. My role has evolved vastly within the Bank. I was in project management and developing governance frameworks for project execution, before I moved to advance the people development agenda in 2017."
"I believe it is good for all of us to take on new challenges, regardless of age. I'm a naturally curious person. Not the kaypoh type of curiosity. I look around and constantly ask myself this question, 'Is there something I need to know more about?' It's about continuous learning, getting better and contributing more effectively in whichever area of work, play or life one may be involved in."
"In 2017, I got myself certified in Agile (Scrum), a project management methodology, via a three-day training programme. I'm not showing off by any means, but I want to prove and encourage everyone that it's never too late to learn and grow."
"But this learning and evolving should not end with oneself. We have a responsibility to teach after we have learned, experienced and reaped the benefits. After being certified in Agile, I condensed what I learned into a five-hours class and taught it to over 500 people in the Bank. Why do so? Information shared is knowledge multiplied. Knowledge multiplied leads to a more effective workplace, and hopefully one that is agile and responsive to the ever-changing needs of our customers. Yes, I'm a hopeful person!"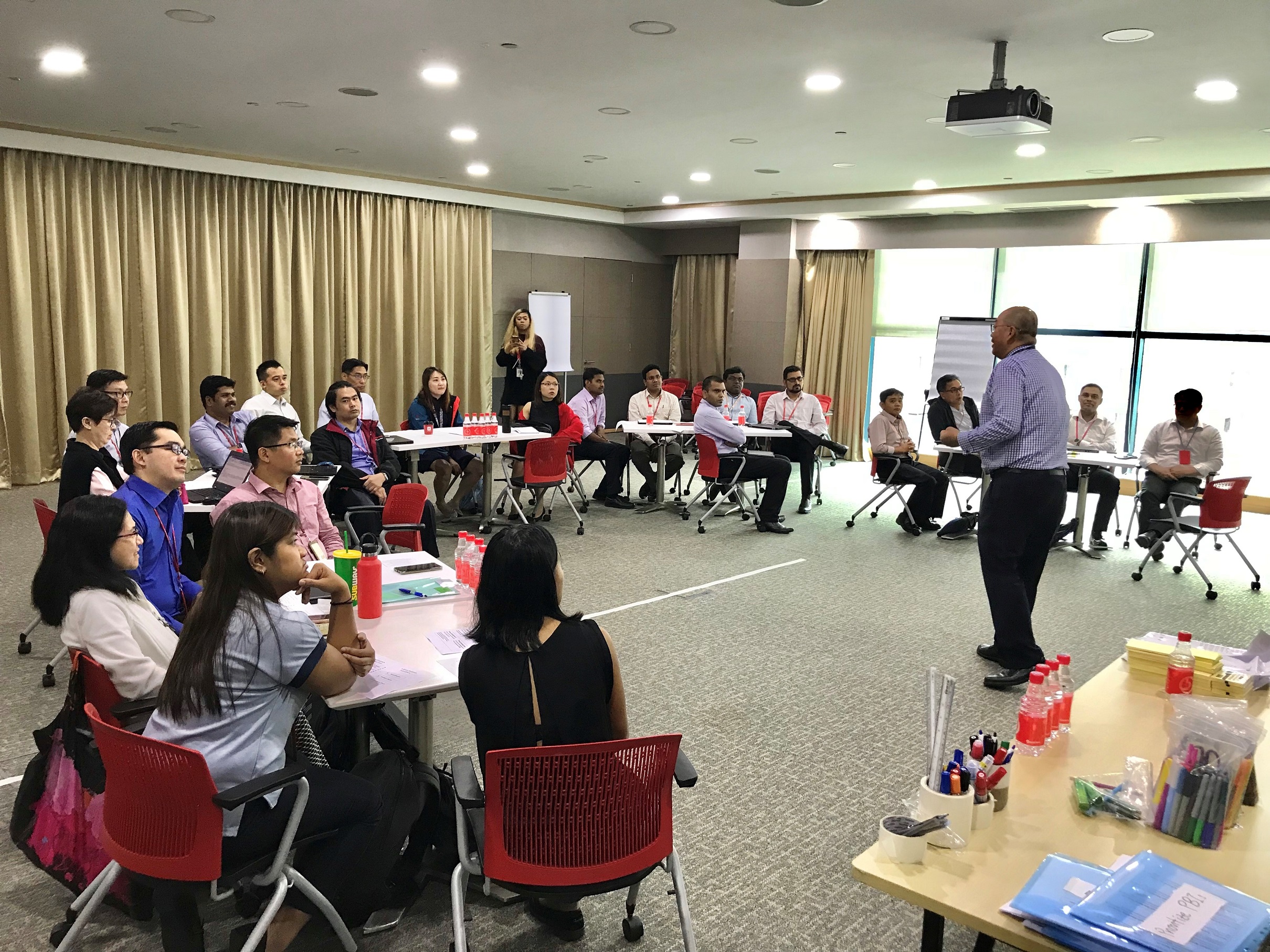 Introduction to ScrumMaster taught by Clifford, 2019
The power of caring
"In 2007, I was very sick and diagnosed with lupus, which is an autoimmune disorder in which the body's immune system mistakenly attacks healthy tissue in many parts of the body. I needed two years for recovery. My boss at OCBC was very supportive during those difficult years. As a leader or colleague, the way you care for people speaks a lot about your character. And the way OCBC allowed me time for my two-year recovery speaks a lot about who we are as an organisation."
"We are not machines. We are humans. And when you care for people, people care for you. And when people care for one another, they care for the Bank. Why? Because, work is a people business. If it's only about dollars and cents, and objectives, a company will fail. I'm certain of this. There is power in caring. I try pass it on now, through my role in employee development."
Living life to the fullest
"Be hungry. Most young people are. But the key is —don't just be hungry; stay hungry. Look long-term and don't only be consumed by short-term gains. Be committed to your work. But don't let it consume you. You'll realise there's a lot more to life. Cultivate meaningful relationships. Have hobbies. Broaden your mind."
"I'm an avid self-taught photographer. Landscape, people and astrological photography are some of my greatest passions. I enjoy morning walks at East Coast and snapping along the way. The ones I really like go up on my Instagram feed – yes I have one!"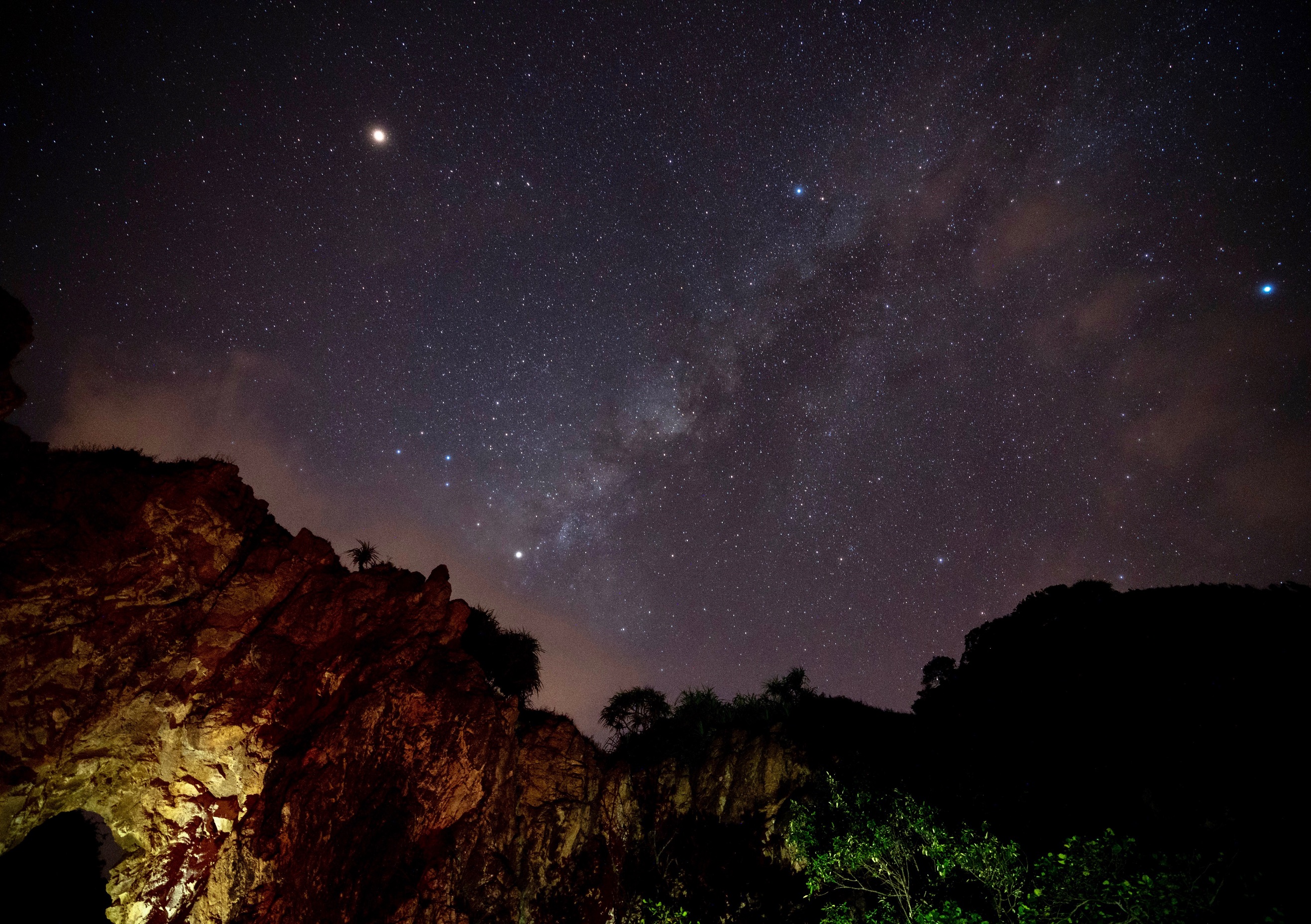 Astro shot by Clifford, Pantai Penyabong, 2019
"It's also important to travel and see the world. I've lived in Myanmar, Thailand and the United States. It's expanded my mind and shaped my character as I learned to keep an open mind and continuously learn to survive and thrive. If travelling abroad is not possible, travel with your mind. You'll be surprised at how many YouTube videos I've watched – it's a great source for learning."
"At the end of the day, it's not only about work. It's also about life. Make the most of work and make the most of your life. I hope to keep doing so for many years to come!"