Now reading:
The value of younger mentors in tech
The value of younger mentors in tech
The inspiring story of Jason Ho, Head of Group Human Resources, and Malie Foo, Transformation Architect, shows the power of reverse mentoring. We spoke to the pair to find out how millennials can add value to their senior colleagues' perspectives, especially when it comes to the vibrant world of technology.
Jason Ho, 59, Head of Group Human Resources, has been with the Bank for seven years. He leads the People and Organisational strategy team at OCBC Bank.
Malie Foo, 37, Transformation Architect, has been with the Bank for 11 years. He designs the next-generation banking systems for Group Operations and Technology.
How did the opportunity for cross-functional mentorship and learning come about?
Jason Ho (JH): As Head of Group Human Resources, I am keen to quickly understand the technologies that can be used in digital transformation for HR purposes. However, technology changes so rapidly, I realised I needed to find a way to keep up. I wanted someone who could readily share their views on the latest innovations with me. I contacted Praveen Raina who then recommended Malie to me. I immediately arranged for a casual meeting with Malie to share what I wanted to achieve in HR, and to seek his views on how technology could help me achieve my goals.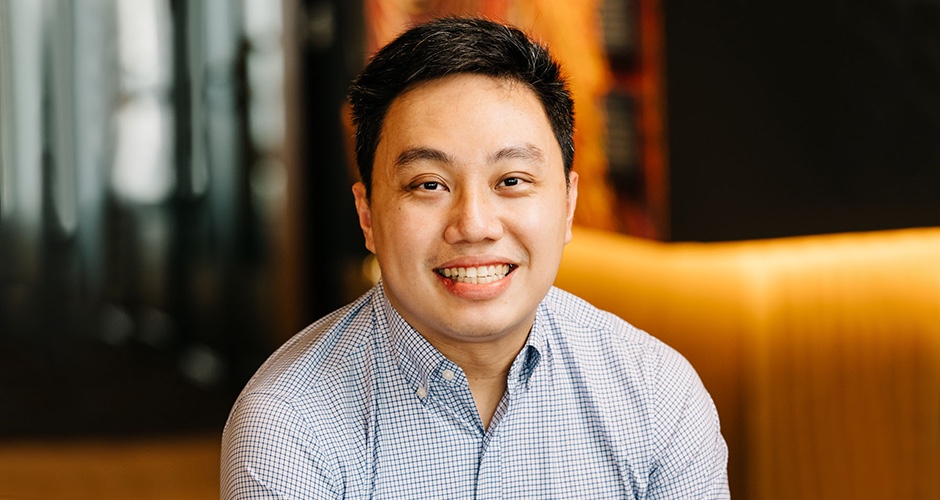 Malie Foo
How did Malie kick off the mentorship process?
JH: I was impressed with Malie even before I met him. Before our first meeting, he sent me a stack of reading materials so that I could be well-prepared for a fruitful discussion. The readings discussed the practical applications of technology for both our employees and customers.
In our very first meeting, he helped me understand the limitations of chatbots and how we could bring HR in your Pocket (HIP), a self-help tool for HR services that employees can use, to the next level by harnessing Artificial Intelligence (AI). He was prepared to discuss this topic down to the finest detail – including the complexity of AI algorithms, the costs involved, the applicability of AI in the HR space, as well as its limitations.
What's your take on seniors seeking younger mentors?
JH: Malie shared, thoroughly and with diligence, the possibilities, and limitations of technology. Besides AI, I asked him questions on application programming interface (API) infrastructure. We also discussed more abstract subjects such as the new paradigm shift to cloud computing, the implications of switching to cloud for organisations, and the adoption of Virtual Reality in the enterprise.
Together, we examined global trends in the US, China, and the markets closer to home – including the latest social trends that we could leverage, as well as what our competitors were doing in the area of technology. Overall, our discussions covered a wide spectrum of the technology space. He told me what he thought was important, shared the latest technological developments that could be relevant to the business, and cautioned me on the limitations, applicability and shortcomings in applying a particular technology in the HR environment. Through this process, we were able to move towards the intersection of meeting business goals using technology.
Other than Malie providing his expert insights, we also discussed why young people were attracted to join start-ups. As a young person, he shared his perspectives on what drives and motivates the youth. This aided my understanding of how to attract young talent to the bank. I, in turn, shared the management's potential plans and aspirations.
I've found the initial and subsequent meetings with Malie to be extremely useful. Malie and I have met multiple times over lunch and coffee since 2019 (before COVID-19 hit us), and our mentoring relationship continues till today.
How does having such knowledge of technology help you in meeting your business objectives?
JH: As leaders, we must be cognisant of the reality that we simply do not have all the time in the world to find reliable sources of information, process the information, and have experts on hand to discuss the possibilities of practical implementation.
Particularly in technology, I find younger mentors valuable. They provide fresh perspectives as they live and define technological changes themselves. They can help older folks like me understand what is happening in technology and how it applies to the world.
These real and practical conversations with Malie have helped me understand new things. I could have easily been sucked into the world of technological clichés and jargons, but he has helped me identify and stay away from meaningless buzzwords.
What was it like having a younger mentor?
JH: Malie is a great mentor. Although I'm considered a senior staff member in the organisation, he was confident enough to be direct, kind enough to be patient, and he explained the technologies to me in a way which suited my level of understanding. He was professional, diligent, and thorough.
I'll encourage senior executives to put aside their pride. Being mentored by younger colleagues is not a source of stigma. It is an opportunity to learn and take in new perspectives. It does however make things easier if the younger mentor is from another division – both parties could then be more open to sharing, due to the reduced focus on power distance. The outside-in perspective is also refreshing.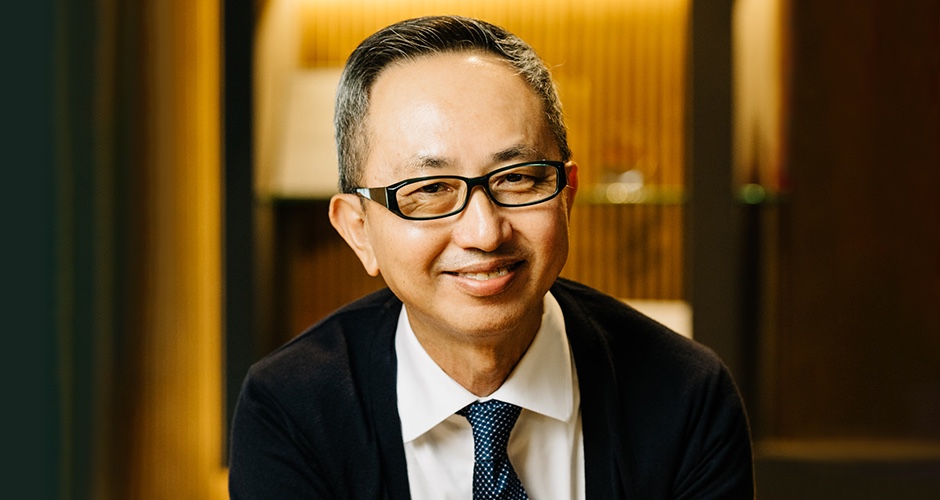 Jason Ho
What was it like interacting with Jason as your mentee?
Malie Foo (MF): When I started interacting with Jason, he made it clear that we weren't discussing technology for technology's sake; but rather, technology as it can be applied to meet the management's vision and direction for the business.
Our meetings were great – we frequently lost track of time and overran our allotted meeting time. As we started talking about technology and work, we would meander into the territory of how technology influences world affairs, its impact on societies, and instances when it is useful or does not add value. We both enjoyed the meetings.
The day after I shared my knowledge of AI chatbots with Jason, he attended a presentation where a vendor was presenting a 'cool' application for HR. Jason used what he had learned from me and was able to confidently call out their empty promises. The vendor was stunned that Jason knew so much! That was a proud mentoring moment for me.
How did you approach your mentorship role as a younger staff?
MF: Jason was very welcoming; I did not feel intimidated at all. When younger staff like me speak with senior management, we often don't know what to expect – what they are like, their potential reaction or their motivations and biases.
Before our first meeting, I had prepared five readings on different topics for Jason's review. I didn't really expect him to read them, but he read them all! That really helped us focus and made our initial meeting a fruitful one.
Mentoring Jason is not a one-way street, I've also learned a lot from him. He showed me the day-to-day ropes of banking operations and gave me the lens to view the business from a macro perspective, which broadened my perspective on how technology should be viewed and applied.
Jason helped me to appreciate that technology should not be pursued for its own sake. Rather, we should tap on the power of technology to improve our operations and serve our customers better.
What's your take on senior leaders learning from younger colleagues?
MF: Millennials are not afraid to speak their minds. When you first hear them out, they may sound ridiculous or absurd at times, but do take a few steps back and relate to their experiences.
The world is ever-changing in ways that you may not realise. Cultures and expectations are constantly evolving, and millennials also grew up with different challenges and perceptions of the world. Throw out biases and stereotypes and consider their perspectives and viewpoints. In other words, keep an open mind.
What would you say to younger colleagues who are asked to mentor senior leaders?
MF: Don't be afraid to speak up. It may seem daunting at first, but our company culture encourages colleagues of all ranks to listen to each other. So, do speak when you have a point to share, and they will listen. Engage them and show them how things can be done differently, and perhaps better.
Prepare for mentoring sessions as if you were a teacher preparing a curriculum. Reframe your mind to think of yourself as a teacher and them as your students. Define learning objectives, and focus on the key outcomes and takeaways, rather than on the student. Be confident! When they do well, be proud: You have made a difference!