Now reading:
Kick-starting a career in quality excellence
Kick-starting a career in quality excellence
From being an intern to becoming a valued project partner on Lean Six Sigma project facilitation, cross functional process improvement projects and digital innovation, Ong Shen Kwang from Group Quality and Service Excellence (GQSE) has come a long way. Let's find out how the Nanyang Business School graduate with a market specialisation has benefitted from the Graduate Talent Programme.
Shen Kwang had interned with OCBC during the summer of his penultimate year. Today, he is a Graduate Talent (GT) alumni with over three years of experience in GQSE.
From acrylic painting on his first day of work, three weeks of training in the Instagram-able OCBC Campus, to an immersion programme in Malaysia, Kuala Lumpur, Shen Kwang's Young Banker (now known as Graduate Talent Programme) experience has been far from boring. In preparation for his role, the management enrolled him into Lean Six Sigma, to hone his problem-solving skills, quantitative and qualitative analysis, as well as the essential team leadership skills to get projects across the goal line. To top it off, he even picked up coding, recognising that it was more than just a good-to-have technical competency in this digital age.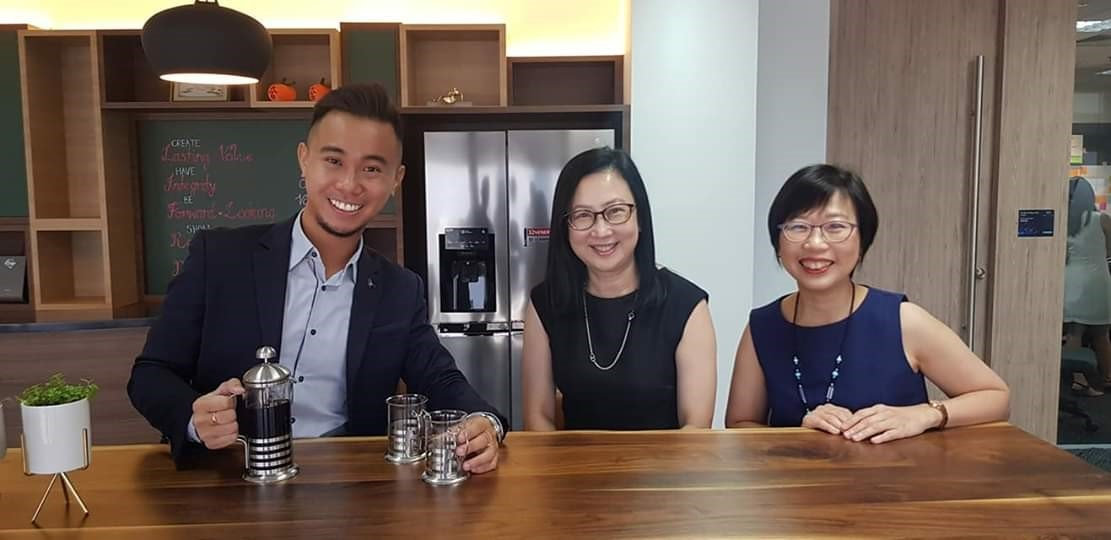 Ong Shen Kwang (left) with Ong Soon Yan, Head of GQSE (middle) and Ku Yuen Wah, Head of Department (right), Aug 2019
Continuous learning is the minimum requirement for success
Taking experiential learning to the next level, he went through two job rotations in departments which brought him out of his comfort zone. Going into his first rotation with Group Consumer Financial Services as a Service Ambassador at Branch proved to be an uphill task as he lacked prior knowledge of the banking industry. Working on process improvement initiatives during his second rotation with Operations and Technology at the Data Centre was equally trying as he constantly had tight deadlines to meet. Wearing two hats, juggling his Business-As-Usual (BAU) work with rotations was no easy feat. It was through these meaningful challenges from which he gained first-hand understanding of the operations on the ground. He realised that speaking to stakeholders with empathy was essential to open conversations which helped in identifying the sources of organisational inertia. This enabled him to develop targeted solutions that addressed pain points of fellow colleagues, thereby gaining their buy-in. He has since assisted in various process improvement initiatives. Today, he has helped departments in streamlining the way they track performance of their end-to-end processes. Now, there is no need for manual data input; in fact, one-click is all it takes for users to refresh their dashboard, which provides real-time data from various sources. Talk about progressive!
Why OCBC?
There is not a day that Shen Kwang dreads coming to work. An abundance of opportunities, a culture of collaboration and a caring community is what keeps Shen Kwang happy in the bank.  Blessed with a manager who encourages him to be open-minded and explore avenues for growth, and a mentor who specialises in a different domain, he has always learnt from refreshing perspectives. Here, he felt valued for who he is and what he can bring to the table.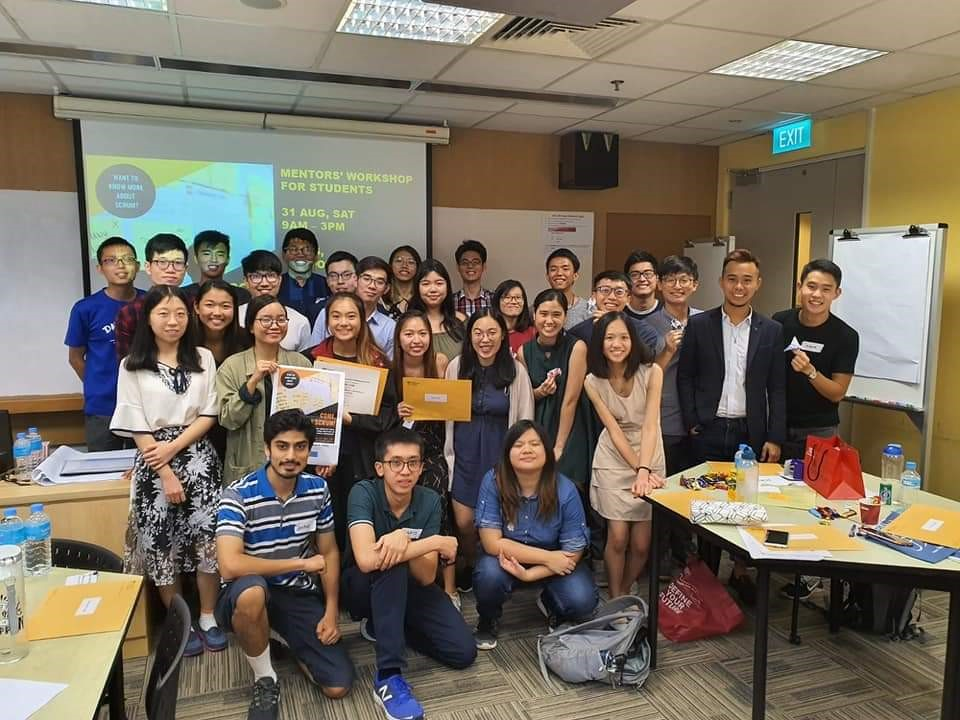 Scrum workshop for NTU students, Aug 2019
Giving back
Shen Kwang has truly witnessed his personal growth and he attributes his success to the continuous support from his fellow colleagues and mentors in OCBC. Paying it forward, he too volunteers as a mentor under his alma mater's Connecting Minds programme, equipping over twelve current undergraduates with public speaking and personal branding skills till date.