Now reading:
Interning On-site During COVID-19
Interning On-site During COVID-19
Joan Cheng, National University of Singapore (NUS), 22, is a third-year business school student specialising in finance. Under the OCBC FRANKpreneurship Programme, she interned in OCBC Securities Private Limited (OSPL), Finance Division.
Hi, I'm Joan. This is my second internship. This time, I was specifically looking for banking internships. So, I was incredibly pleased to have been admitted into the OCBC FRANKpreneurship Programme, under a leading local bank.
I found out about the internship when I was searching online for opportunities at OCBC Bank. I came across the FRANK website and noticed that the application for the OCBC FRANKpreneurship Programme was open. I came across the mention that it was 'Not Your Average Internship', and I became interested and immediately applied. I realised that it would be a unique experience as I would work on a team project on top of the assigned work from my home department.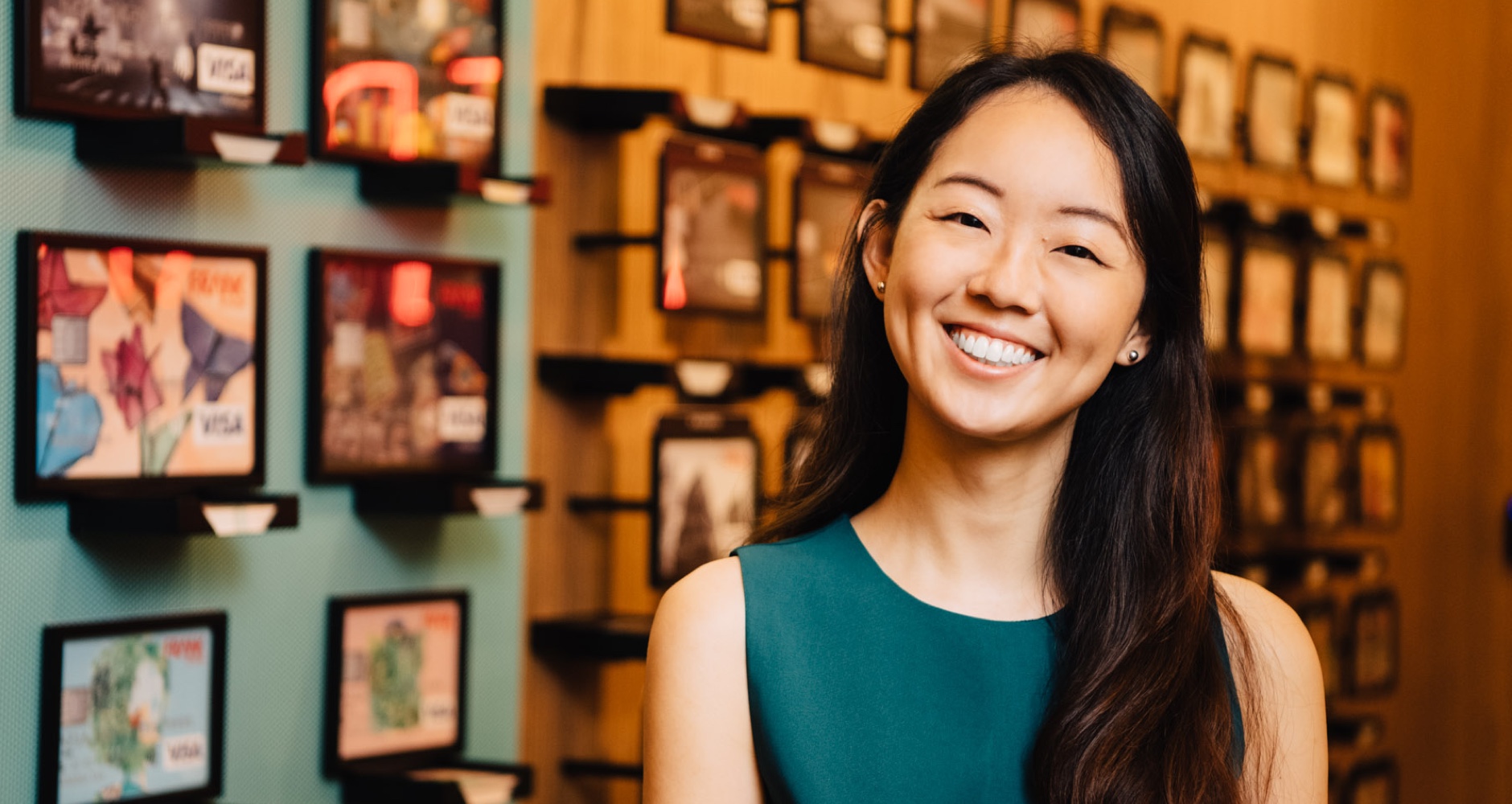 Getting into the programme
During recruitment, I was put into a group of four students from different universities and we had to work on a project proposal given a tight duration. Ordinarily, we would have met in person but because of COVID-19, the entire recruitment process was held online. Nonetheless, the entire process went smoothly, and it was a very unique one.
The project proposal for the recruitment pushed us to be hands-on and to consider the real working environment when coming up with an idea. Through the process, the Bank was able to assess our thinking, the practical application of our ideas and the effectiveness of our teamwork.
After working on the project proposal, we delivered a ten-minute presentation and had a chat with the interviewers on our interests in joining the OCBC FRANKpreneurship Programme. I heard from OCBC Bank a week later. I was highly anxious while waiting!
Varied and growing responsibilities Day
In the finance department of OSPL, I'm involved in core processing and secretarial duties. I assist in the preparation of cover letters, updating company resolutions and assisting my colleagues in obtaining signatures of the relevant authorised personnel. Recently, I started helping the treasury team prepare the daily forex schedules. Besides these regular activities, I am given ad-hoc duties such as bank reconciliation and participating in the User Acceptance Testing (UAT) to improve existing systems.
I find the internship meaningful as I've been given varied responsibilities and as a result, learning a lot about working in this sector.
Differentiating factor
Working on real-world projects with a team of fellow interns and industry mentors is a major differentiating factor compared to many other internship opportunities. We are encouraged to take full ownership of our work to gain better understanding of the banking industry.
I'm a people person who enjoys working in teams and I'm finding that this internship is a great investment of my time during the summer holidays.
Working on-site with an off-site boss
The internship has been fulfilling. The experience is eye-opening because the Covid-19 times are unique. Half of my colleagues are working from home. I work on-site every day as I assist my team in tasks such as the preparation of accounting schedules and accessing systems, which can only be done in the office. Some of my colleagues alternate between work-from-home (WFH) and on-site. Initially, it was not easy to work on-site, as my supervisor is WFH. We catch up digitally on Skype, email and WhatsApp. My supervisor will check in on me throughout the day to ensure that I am doing well. She requested on-site colleagues to coach me by involving me in their jobs.
Due to my inquisitive nature, it has been challenging seeking clarification on the purpose of each task delegated to me. My colleagues are generally patient and understanding. I am able to ask questions, though not all, mainly due to time constraints and communication barriers during this period of working virtually.
Working virtually has its limitations, especially in communications. When we're engrossed in the current task on hand, we may miss some messages and take a longer time to respond. Those who still work in the office are extremely busy as they help WFH colleagues who are unable to perform certain tasks remotely. So, sometimes, the pace is frantic!
Even so, I'm thankful to be working on-site in these unprecedented times. It's amazing to see that even though more than half of the department is working from home, the job can and will still be done.
Experience Day
The Experience Day was interesting as it was conducted online. Presenting online was less intimidating than it could possibly be if it was conducted face-to-face. Despite being held online, it went smoothly. Connectivity wasn't an issue. We managed to present our ideas and the work we had done over four weeks. I think everyone performed very well, highlighting important and relevant insights and offering unique and interesting solutions.
"The group feedback session with the judges was great. They highlighted some perspectives that we failed to consider. I believe the feedback provided was especially useful in helping us to refine our ideas and our presentation for the final OCBC FRANKpreneurship showcase in August this year.
Almost perfect internship
I'd rank the programme 9/10. I enjoy working with my group mates on the assigned project. It exposes me to various industries in the economy for the first time. I can consult with OCBC colleagues to gain a good understanding of the banking industry, which is one of my personal goals for this summer's internship. Despite being 'just an intern', I don't feel that label attached to me. The missing one point in my ranking is circumstantial. That is, not having the full strength in the office and not being able to physically meet fellow interns on this programme.