Now reading:
From School to the Real World
From School to the Real World
Poon Sin Ta, Nanyang Technological Institute (NTU), 24, is an intern under the OCBC FRANKpreneurship Programme in the Group Operations & Technology (GO&T), Transformational Architecture division of the Bank.
Hi, I'm Sin Ta. I'm a third-year student at NTU studying business and computer science. I received a few start-up internship offers which were very tech focused and narrow in scope. However, I wanted an experience that blends business with technology and that's why the offer from the FRANKpreneurship Programme appealed to me.
I discovered the OCBC FRANKpreneurship Programme from an email. The words they used were interesting but the information was a little vague. I guessed that was the intent because it made me curious to want to find out more. I watched YouTube videos of previous interns relating their experiences. It gave me a deeper understanding and a fresh perspective of the programme. I was sold as it was the sort of exposure I was after.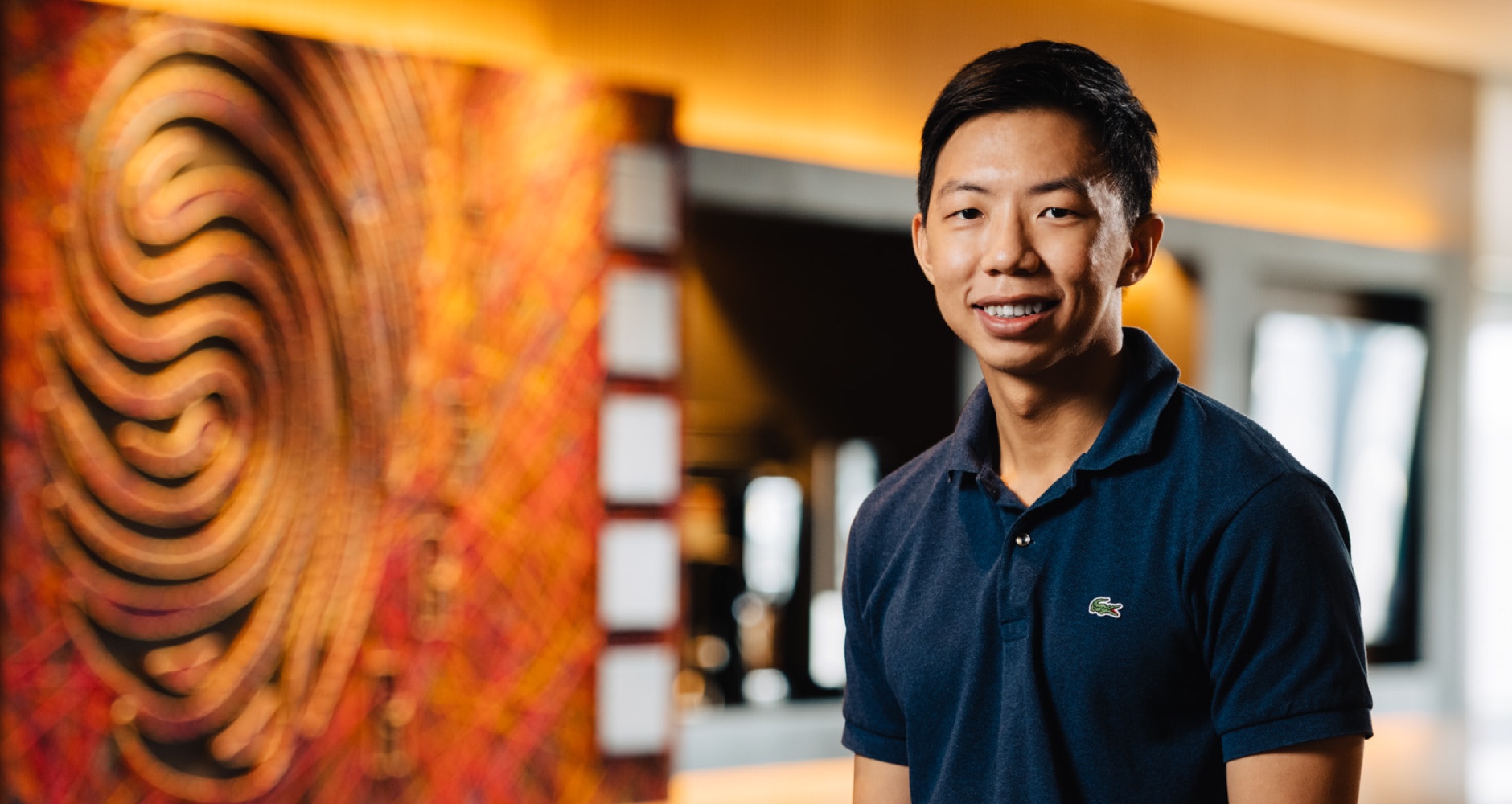 Navigating chaotic meetings
I secured an interview with Group Operations and Technology (GO&T) which was case-based which was loads of fun. It included a technical interview with the boss. I worked on cases with fellow candidates I had just met to come up with a solution to the assigned case. The presentation was delivered through videos which was a little challenging and I felt it made communication weaker. The case was quite complex so presenting virtually meant we had to work harder to make our point clear and succinct.
Our virtual meetings were at times absolute chaos. Many people would speak at the same time which would not happen in real life. As a result, it was often hard to facilitate and carry out meaningful interactions between people. But we worked through these challenges and we progressed.
From the classroom to the real world
I work on the development of software pipelines which automate processes between the technology teams. These pipelines serve to improve the efficiency of workflow between internal teams and eventually, enabling more secure and faster software updates to the customers.
The internship gives us entrepreneurial exposure which is very different from working on school projects. We take on real world problems and feel a level of intensity we don't experience on campus. School is school. We are given the opportunity to pitch our ideas to on-the-ground challenges. It is real! The way I get through it is to take one step at a time to reap the full benefits of the programme on a day-to-day basis. I feel actively involved and engaged.
During the training process, I'm given actual, as opposed to theoretical, assignments. I am taken through the ropes on the systems that OCBC Bank uses and I have to read volumes of documentation, software and other materials to get myself up to speed.
Experience Day
Our project's main focus was on building OCBC's very own P2P lending platform for SMEs. After the presentation, the panel of judges gave feedback on how practically applicable our project was for OCBC. The Experience Day was well constructed. I came out understanding OCBC operations better and we were given a clear direction on how our solution could benefit OCBC, especially during the Covid-19 period.
Due to Covid-19, the Experience Day was held virtually. We prepared, practised and checked that screen sharing for the presentation would work smoothly to ensure that our group presentation would go through without a hitch. We did our best! I'd say that the Experience Day was a success for my group and it was incredibly fun.
Overall, I'd rank the Experience Day positively. I learned how real world banking operates, gained insider perspectives of OCBC from talking with people within the Bank and outside the Bank, industry leaders and mentors. I experienced first-hand the things we learned in school. It gave me the exposure which led to a deeper understanding of the fintech industry. I feel ready for the real working world.